Brad Renfro's Height
5ft 8 (172.7 cm)
American actor, best remembered for films like The Client, Apt Pupil and Sleepers.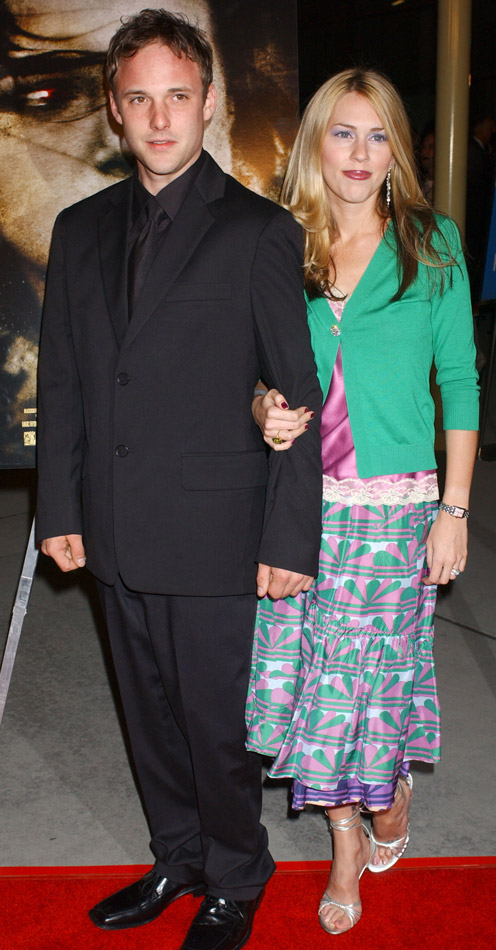 Photos by PR Photos
You May Be Interested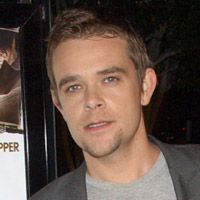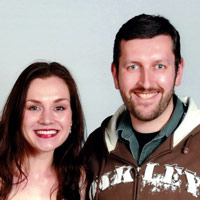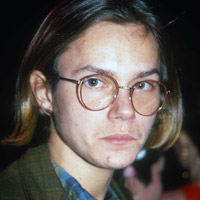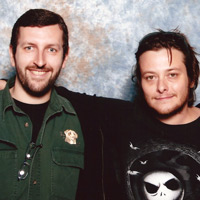 Add a Comment
27 comments
Average Guess (8 Votes)
5ft 7.25in (170.8cm)
World Citizen
said on 28/May/19
Rob is 5 ft 7.5 possible for him?

Editor Rob
Yeah there's a chance of that.
Mark Harrison
said on 5/Jun/18
He looked shorter than 5'8".
Sandy Cowell
said on 15/May/17
For the first time ever, I settled down this evening to watch the well-known film 'The Client', based on a John Grisholm story. I was enjoying the funny, boyish conversation Brad, aged about 11, was having with his 8-year-old 'brother', when suddenly the drama kicks off.
I knew the name 'Brad Renfro', so I thought that he must be grown up now, seeing that the film is from 1994, so I looked to see if he had a page and, if so, how tall he has grown to. What I instead discover is that he died at 25 from a heroin overdose.
How terribly tragic. That has really shocked me. He left behind a son, and made a total of 21 feature films, as well as other productions. That's some legacy for someone so young. I found out about the quantity of films he made by googling him, where I also saw that he was one of the young boys in 'Sleepers', who accidentally kill a man and are sent to a disgraceful detention centre. I thought his cheeky little face was familiar! I know already that I have him as a rather more grown-up actor in a film with Bijou Phillips called, simply, 'Tart'! I have yet to see it! It was part of a few Bijou Phillips films I ordered as I was finding her style of film interesting to say the least! Maybe now I'll see it that much sooner, and give 'The Jacket', with Adrien Brody and Keira Knightley, another whirl as Brad is in that too!
Then I can take in his adult height, not to mention his face and build, but until then, I will go along with Rob's 5ft8.
RIP Brad Renfro xxx
Mary
said on 13/May/17
Hi Rob. Very surprised to find out his autopsy read he was 69 inches, 5'9". He clearly never looked that height. I don't know how you regard medical records. We can safely say he was at least 5'8" but 5'9" is stretching it. He never looked like a "short man" per say but looked shorter than his costars. I don't mean him any disrespect but discussing something shallow like his height. He suffered a very bad drug addiction. Again he was talented.

Editor Rob
some coroners might be a bit loose with their measuring, maybe a rough measurement to end of toes, resulting in an unexpected result!
Mary
said on 6/May/17
Very handsome. Looks like Marlon Brando in face. Tragic loss.
James
said on 10/Jan/17
He was 5'5" like Edward Furlong.
jtm
said on 27/Jul/14
sorry rob but i really don't undertand this listing. he never even looked close to 5'8.

Editor Rob
there's a chance he's 5ft 7 but 5ft 5.5 is a bit of a stretch, I think when he was missing he was called a 5ft 9 guy
the shredder
said on 25/Jul/14
Rob , this guy was more like 5'5.5 , look at him with Stalh.
Click Here
jtm
said on 15/May/14
5'8? he never looked it.
Kendall
said on 13/May/14
Dwarfed by 5'10 Celeb Heights listed Nick Stahl in 2001's "Bully." Would downgrade to 5'5 or 5'6
jasperwazap
said on 7/Jan/12
in his last movie the Informers Renfro looks 5'8''-5'9'' with shoes. man he didn't look very healthy in it either almost looked gaunt and tired.
bradfan
said on 9/Mar/09
I would say brad was between 5'7-5'9 tall and no taller judging him in his movies and standing next to other actors, he was average height.
brake
said on 9/Jan/09
He is 5'8 okay you cant judge someone while ur on ur asses at home watching tv i've met him he is 5'8 i'm 5'8 same height its hard to tell unless your face 2 face with someone on tv he may belob sided his co stars could be in heels or big lift shoes or boots so unless you have met some one you have no need to guess if you have met them then by all means type away
MD
said on 22/Nov/08
He always looked shorter than 5'8", to me.
howie day
said on 2/Oct/08
could be 5'7 flat!
I gueess we'll never know
CLEM
said on 10/Sep/08
His Precise is 5'6 1/4
believe me
he had lifts on in the movie "bully" 2001
Eddie
said on 20/May/08
I don't think he was 5'8''.
Here's a pic of him with Steven Dorff (5'7'') on a set of Duces Wild.
He looks at least 1.5 inches shorter...
Both in same type of boots.
Click Here
mofo
said on 23/Jan/08
Yeah died last tuesday now heath ledgers dead this tuesday crazy hollywood will you ever change???
height_police
said on 21/Jan/08
brad renfro died...may he rest in peace...I guess he was 5'8
Antron
said on 11/Oct/07
Just watched him in an episode of Law and Order: CI and he's surely not above 5'8." Chris Noth [nearly 6'2"]towered over him (around 6 in) and he was not a whole lot taller than Annabella Sciorra (in heels, so around 5'5" or 5'6"). He looks like a 171 or 172cm guy to me. Also around 2in shorter than average-height Ethan Embry.
Anonymous
said on 14/May/07
In Confessions of an American Girl. There's a scene with him walking down a road with Jena Malone and throughout the scent they show their entire bodies and they appeared pretty equal in height (in fact she actually appeared a bit taller than him at one point). She was wearing flip flops and he was wearing sneakers. I'm pretty sure Jena's no taller than 5'6 or 5'7. And if he's at all taller than her, it's not by any more than an inch or so.
Sal M
said on 5/Mar/07
I'd say this is pretty accurate... i met him on the set of Tenth and Wolfe and he appeared about 5'7"... 5'8" seems a good guess
Glenn
said on 14/Jan/07
I was always fascinated by Stahl and Renfros height.they look kinda short.but I read these 5-10,5-11 claims.
Leung
said on 14/Jan/07
Brad Renfro is officially listed as 5'11" but he is really closer to 5'8".
ann
said on 7/Aug/06
I met Brad Renfro a few years ago at the austin film festival, i think he was 21ish then, and I'm 5'8.5" and he was a little taller than me, even while I was wearing boots with a heel, so I would say the 5'10" 5'11" quoted everywhere is pretty accurate.
trueheight
said on 16/Mar/06
LOL Nick Stahl is barely 5'11 and Renfro was like at least 3 inches shorter in Bully
frenchy
said on 18/Jun/05
he's listed everywhere as 5.11. That's a big difference!