Nick Stahl's Height
5ft 10 (177.8 cm)
American actor, known for appearing in T3: Rise of the Machines, Sin City and Bully.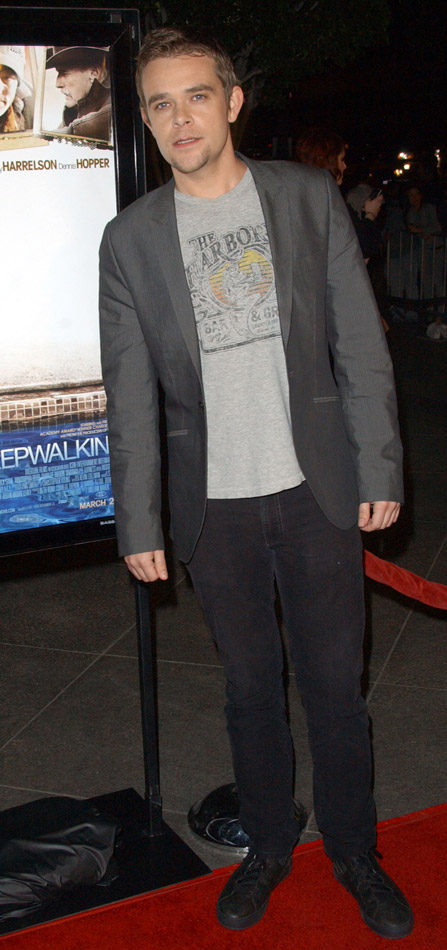 Photos by PR Photos
You May Be Interested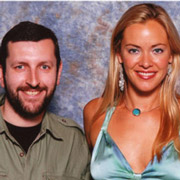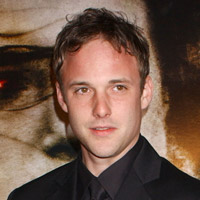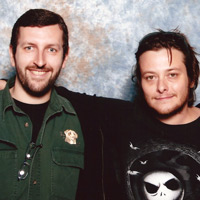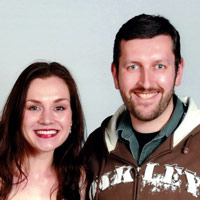 Add a Comment
19 comments
Average Guess (3 Votes)
5ft 10in (177.8cm)
Miss Sandy Cowell
said on 7/Dec/19
🎊🎂🎁🎈 Happy Birthday Nick! 🎈🎁🎂🎊
Belated Happy Birthday Wishes go winging their way to Nick Stahl, who turned the big 4️⃣0️⃣ on the fifth of this month!
🎊🎂🎁🎈🎊🎂🎁🎈🎊🎂🎁🎈🎊🎂🎁🎈
Miss Sandy Cowell
said on 7/Dec/19
I've just watched Nick in 'Mirrors 2', and that was an excellent follow-up to the first one, so excellent that it's going on all over again for a rewatch! 😁👍
I recognized Nick instantly as the bully from 'Bully' and the John Connor from T3. I said, "He's taller than the main star from the first 'Mirrors' (Kiefer Sutherland) and I put him at 5ft10 or 11." Well, he's 5ft10!
While watching this film, I thought to myself, "This is one of the best follow-ups I've seen in a long time."
Indeed it had a lot to live up to, the first film being fantastic and complex, and this not falling short of the mark. It wasn't recommended by Amazon the way Kiefer's one was, but I wanted badly to see it. It didn't play on my old player, and I've had it for years. It WAS worth the wait!
@ Willv - Great story! "Bummed a smoke...!"
You have a way with words! I haven't heard that in ages! 😂🚬
Willv
said on 13/Aug/15
I've met him in person. Walked right up to him and bummed a smoke. He had on all-star chucks and comparing him to myself he was at least 5-10. Could've been a tad more. A strong 5-10 maybe even 5-10 1/4 to 1/2.
CBM
said on 8/Dec/12
He doesnt really look 5-10. Gives more of a 5-8 impression which he could be. Hollywood always gives several inches.
The Karl
said on 31/Jan/12
tempted to say he's actually 5-11...5-10 seems a tad short.
Dave
said on 15/Sep/11
I really thought he looked at least 6'0 in Bully. Like he looked ****ing tall, guess I was wrong.
jtm
said on 25/Feb/11
he looked 5'10 next to arnold schwarzenegger.
A person
said on 9/Jul/08
Arnold has never been 6'2
Viper
said on 30/Jun/08
Arnold is not 6-2 these days obviously.
guitarist0000
said on 28/Jun/08
arnold is 6'2 everybody
Rachel
said on 25/Jul/07
He does not have broad shoulders so he can look 174cm but I think he is no less than 177-78cm. I'm a girl, 165cm barefoot and I have broad shoulders and it can make people think I am 170cm.
bibb
said on 21/Jul/07
Nick stahl is 5'10. He appears smaller because he is very thin and smaller framed but he is 5'10. hHe has said it and I have met him. He looked small which was amy first impression but it was just because he was skinny. I am 5'4 and when I was standing right next to him he was at least 6 inches taller than me.
gasbergoo
said on 31/Mar/07
I doubt arnold is less than 6ft......sounds about right....5'10" or less is ridiculus.....no way!
Anonymous
said on 15/Mar/07
I stood next to him, he was wearing vans judging by his footwear he is 5'10
Austrian
said on 2/Jan/07
Arnold Schwarzenegger 5'10?
ahahahahahah
good one
TNTinCA
said on 14/Feb/06
For some reason, he seemed taller to me. Maybe 5'11". Probably a bit of an illusion considering how rake thin he is.
Phil
said on 29/Jan/06
VVV, I think Arnold is still a good 6' tall. 177-178 sounds about good for Nick.
Blue
said on 2/Sep/05
In the movie "Son Is Innocent" (not sure if that's the correct title), Nick Stahl was arrested, (and you know they keep you in your shoes for the mugshot), and he came to the 5'8", 5'9" line.
VVV
said on 23/Aug/05
This little guy can't be more than 5'7"! Arnold is only 5'10" and as "The Terminator" he is suppose to tower over everyone, so of course Nick Stahl is shorter.