Brandon Lee's Height
5ft 11 ⅝ (181.9 cm)
American actor, best remembered for starring in films like Rapid Fire, The Crow and Showdown in Little Tokyo. He mentioned his height in 1993, saying "I'm 182 cm tall".
You May Be Interested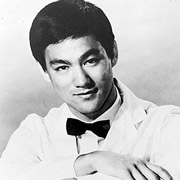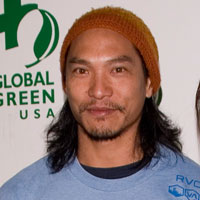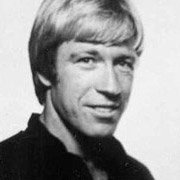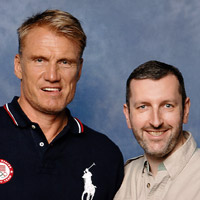 Add a Comment
85 comments
Average Guess (36 Votes)
5ft 11.63in (181.9cm)
Miss Sandy Cowell
said on 1/Feb/20
Born on this day in 1965, Brandon Lee would have turned 55 today. Instead, he tragically died while making 'The Crow', at the relatively tender age of 28.
Boy, was he beautiful, or what?
5ft11.5/8ths.
RIP Brandon 🕯️
Andr? Ricardo
said on 25/Oct/19
Brandon Lee wasn't so short, but not so tall either. He was taller than his father.
David Carradine had 5ft 11" ¾ (182.2 cm) and Brandon Lee was a little smaller than him.
I believe that Brandon was 5ft 10" 1/2 (179.07 cm). look at this picture:
Click Here
.
berta
said on 18/Apr/19
looked like a 181-182 guy.
Sandy Cowell
said on 20/Jan/19
I couldn't believe hearing how Brandon actually died. I didn't find out until after I'd seen the film 'The Crow'. When I knew about the tragedy, I actually cried, and I can't see myself sitting through 'The Crow' again without feeling some kind of emotional.
If there ever was a beautiful man, then this was he. His hilarious banter with the young girl he befriends gets me every time! He buys her a burger and asks if she would like onions. She replies, "No! They make me fart - big time!"
I'll give Brandon three eighths short of 6ft.
RIP Brandon xxx
MAD SAM
said on 5/Jul/18
Leonardo Dicaprio kinda height, 5'11.5" at 181.5 cm seems fair
Rising - 174 cm
said on 19/Jun/18
@NoLifts81: That makes sense because Dolph Lundgren was 5" taller in Showdown in Little Tokyo. Brandon didn't always have the best posture, but unless Dolph was taller than 6'4", I can' see Brandon over 5'11".
Nolifts81
said on 1/Apr/18
Brandon Lee was 5'11 , not over that.
UnknownName
said on 22/Jan/18
Nice upgrade!
Please give him another eighth. Brandon wasn't the type of guy to lie about his height.

Editor Rob
Slim, ou used an email as your name, that isn't wise. Clear your cookies to get the user/email box back and use another name :)
Jamie
said on 17/Jan/18
At least upgrade him to 5ft11.75 even average guess on the polls agrees.

Editor Rob
Well I think since he can look 182cm, I will make him the first 5ft 11 and 5/8th listing.
Psychedelic Earth 187
said on 4/Jan/18
Rob mate, his claim sounds reasonably honest. we should give a 182cm upgrade. i remember my dad told me about this tragic accident. ah well. His film the crow wasnt that bad.
Rising - 174 cm
said on 2/Oct/17
6'0" and 160 according to this 1992 People Magazine interview:
Click Here
Good chance those figures came from Brandon.
I suspect he may be closer to 5'11" and if Dolph was really only 193 cm then the 182 cm may have even been in shoes. Powers Boothe seemed at least 2" taller to me, maybe even more, though Brandon did slouch a lot in that film, which is even mentioned in the dialogue.
Editor Rob: I wouldn't have went as high as 6ft for him, he could seem anywhere amongst 5ft 11-11.75 zone I feel. Would have said he seemed a little taller than somebody like Cary Tagawa
Paleman
said on 1/Jun/17
He could pull off looking 6 feet. Zero chance that he would've stood somewhere in the 5'9" range... Judging by some photos with Dolph Lundgren and Cary Hiroyuki Tagawa he couldn't have been any shorter than a strong 5'11".
Revisionist
said on 5/May/17
There's no way that Lee was in the 5'9 range, and I would be quite surprised if he were any lower than at least a very high 5'10.
Click Here
Show me another 175-178cm guy who looks like that and isn't razor thin. He was likely 180-182.
berta
said on 26/Apr/17
he looked like a 182 dude to me
Josh Jeffords
said on 9/Jan/17
Always looked a bit taller than 5 11 guys measured up well except with dolph.
Was a great performer had skill and finesse would a been a big star rip.
Tony Stork
said on 15/Oct/16
@Editor Rob,
What head size do u think Brandon was?
It looks quite big for his height
Editor Rob: wouldn't have thought he had a big head, although it is probably a fraction more than average.
rocky
said on 24/Apr/16
"showdown in little Tokyo, Brandon Lee is 1m82. Dolph Lundgren is 1m98.
wipeout
said on 3/Apr/16
Arc107 said on 10/Jan/16
It varies by generation as well as age. If you are talking young men now between the ages of 20 and 40, 5ft 11in (180 cm) is the new current national average in the U.S. But factor in people from previous (shorter) generations as well as height devaluation due to age, and it goes down about 5ft 9.5in (177 cm) overall for men 20 and up.
bianca
said on 26/Mar/16
Very right Arc107 Brandon sure is even taller than 183 !!!
Arc107
said on 10/Jan/16
I think the height you have him at rob is spot on. He always looked a good deal taller then his dad. Also rob you seem to be an expert in the the height department and I always come to you when i want to know a celebrities real height. What would you say is the mean average height of an American man and what height would you say a man starts being short in america?
mr.rashid
said on 29/Oct/15
[Editor Rob: 5ft 9 seems too high]
then can u add a page 4 her then? it would b nice to have another member of the lee family on here :-)
mr.rashid
said on 28/Oct/15
[Editor Rob: never really looked at her]
well she's lised 5'9" on most sites, but she really doesnt look over 5'7"! (and thats being generous)
with Brandon -
Click Here
with Robin Shou -
Click Here
and a vid with Sammo Hung(0.53-2.08) -
Click Here
in that picture with Robin Shou, she looks tiny in there?
those 5'9" listings 4 her is very optimistic, but she was the same as Sammo Hung i think.
What do u think Rob?
[Editor Rob: 5ft 9 seems too high]
mr.rashid
said on 26/Oct/15
@Editor Rob,
how tall do u think his sister Shannon lee is?
[Editor Rob: never really looked at her]
mr.rashid
said on 15/Oct/15
@Editor Rob,
can u plz add a picture on his page? it would b really awesome if u would do that!
an anonymous peach
said on 13/Jul/15
He could have been bang on 182.88cm but rounded down
Rampage(-_-_-)Clover
said on 23/Dec/13
He claimed 182cm, which is closer to 5ft11.75 than 5ft11.5.
I thought maybe 6ft, but a fraction under is fair also
Rampage(-_-_-)Clover
said on 29/Sep/13
"Brandon Lee height: 6ft 0in (183cm)"
Dolph Lundgren made him look short but really he was a tallish guy.
Rampage(-_-_-)Clover
said on 3/Aug/13
Could give a 6ft1 impression. But, he claimed 182cm and it's possible he got measured.
Taken far too early and like River Phoenix would've had an illustrious career had he lived.
Silent d
said on 4/Nov/12
He did look pretty tall in the crow. Dolph was definitely 6 foot 6 in showdown in little tokyo next to nearly 6 foot brandon lee even though dolph made him look small. I miss brandon lee. 182cm. Great actor. I think he was on the road to an oscar like river phoenix.
Jake: 1.82 m-- 1.83 m-- 1.84 m
said on 20/Aug/12
He was around 6ft (182/183 cm). Much taller than his father.
ray 183
said on 4/Aug/12
I think he was 6' feat tall in showdon little tokio next to dolph,and he seems 6' in crow and rapid fire too!
James
said on 21/Nov/11
I'd say 5'11.25 (181cm) if Dolph Lundgren was 6'4.25
Dmeyer
said on 1/Nov/11
Are you sí»re hé is this tall
[Editor Rob: I think I went with his claim, but haven't looked as much at him.]
Shaun
said on 17/Oct/11
A 182cm Brandon Lee = a 194-95 cm peak Dolph Lundgren. Looks right.
John B
said on 16/May/11
Nice respect TheKing, Like what you had to say :)
DJB77
said on 13/May/11
No doubt to believe Dolph ain't 6 tf
TheKing
said on 14/Dec/10
First, of i would like to say Brandon is really good Martial Artist. He was taught by his father when he was young. We all know he is not as perfect as his father. Second, Brandon said in one of his interviews "i will never be as good as my father, because we are two different people." "He said my father wouldn't want me to be him." Brandon was trained under his father and his father best friend. So, why wouldn't Brandon Lee not be good? Brandon and Bruce both did back yard fighting and video taped it. So they can see what errors they have and work on it. Brandon also went to Win Chun school to promote his movie "Rapid Fire." Now, you have to understand he was just getting popular and his earlier movies didn't have as much as Martial Arts in other than "Rapid Fire." As for acting wise i total agree he was great actor. If he was alive today Brandon would be just as good as Johnny Deep. Johnny Deep would have major competition against Brandon Lee. If you look both actors played comic book heros. Johnny played "EDWARD SCISSORS HANDS," "Pirates of the Caribbean" and "Hatter" from "Alice in the Wonderland." Brandon played "The Crow" This shows that Brandon is just as versatile as Johnny Deep in acting. He can play other parts of acting and that takes lot to do as an actor. So, i say give Brandon his props in Martial Arts. He deserves it!
linke
said on 27/Nov/10
Anonymous says on 21/Aug/10
I think Brandon was as tall as he claimed. He was not as good a martial artist as his father but he was the better actor.
I agree
Martin
said on 12/Jan/09
Andrew: That is nothing new. Everybody lies about their height. Mostly up an inch or maybe two, except tall women who downgrade themselves. :)
RisingForce
said on 1/Jan/09
He's as tall as he claims. Watch Showdown In Little Tokyo, there are plenty of full body shots and Brandon and Dolph Lundgren. Dolph is 6-4.75 and didn't dwarf Brandon.
Andrew
said on 13/Oct/08
read deathdifyers comment he was brandon's friend 5foot 10 and half sounds right! with shoes on add an inch make him appear to be a 6footer.
Hugh
said on 14/Sep/08
He was a legit 6ft.
Andrew
said on 12/Aug/08
i agree with dethdifyer hes 5'10 1/2 most actors bull**** about their height. most of my friends do as well. i went to work today and asked how tall they were then measured them. found them to be at least 1inch smaller then what they told me.
gwen
said on 11/Aug/08
i think he was 5'11
Andrew
said on 27/Jul/08
brandon lee was my idol and i have seen all his movies he has a slim toned wirey frame which gives the perception he is taller. i am 179 cm with a build similar to brandons. at 5foot 10 1/2 u can look 6foot with shoes on and having a slim body so i believe he is 5foot 10 1/2 to 5foot 10 3/4 max. rest my case.
Yaspaa
said on 28/Jun/08
Whether DethDiFyer was his friend or not he wasn't that close to 6'0 God bless him.179.5cm
DethDiFyer
said on 20/Apr/08
Brandon was 5'10 1/2"... Put it to rest. He was my brada / my friend...and I personally measured him. I'm 5'11" and we would argue about it. I am a recently retired stuntman, but current fight choreographer of 21 years, who worked on "The Crow" and "Showdown In Little Tokyo". Since this is about his height...I'll just leave it at that. Please visit brandonleemovement.com, and sign the petition therein to help us get Brandon his most deserved star on the Hollywood Walk Of Fame. We needed 5000 signatures, and we're over the required amount...but more helps our efforts.
Mary
said on 6/Apr/08
he was very tall about 182-185
you dont have to fight here:)
just watch his death certificate.....i think its true then...
trueheight
said on 24/Jan/08
Definately not a legit 6ft - unless Ernie Hudson is really over 6'1. He's roughly the same height as Jay Leno, when he appeared on the Tonight Show to promote Rapid Fire (rare interview, it was on youtube a while ago). 5'11.5
Tom
said on 14/Jan/08
Brandon was 6'0 tall. Not only was it reported in several articles, but also I have seen documentation from when he died that lists him as being that tall.
A friend of mine who meet Brandon in 1992 while on the press tour for Rapid Fire, who himself is almost 6 foot, said he was surprised how tall he actually was(he assumed he would be shorter like his dad), and he was at least 6 feet tall, according to my friend.
Cat
said on 19/Dec/07
hehe, im 1/2 inches shorter, but, however tall he was, he was a great inspiration and i dont think anyone can forget such a brilliant man, he said everything in such a meaningful manor, i really wish he didn't have the accident because in everything he did, he did it in character and everybody who spoke about him said he was a loveable man, i hope his soul rests peacefully and ii hope bruce lee also rests in peace aswell x
Zain
said on 28/Nov/07
A 5 inch difference? lol he wished more like 4 inches Ernie Hudson is 6'0'' and he is clearly taller then him in The Crow. and I doubt that would have impressed his father. Height means diddly squat if you're up against Bruce Lee
Tammy
said on 18/Jul/07
Brandon is quoted in the Oct 1992 (5 months before his death) People magazine interview saying that he was 6'0" tall and that he wished his father had lived so that he could scrap with him. Brandon felt that the 5 inch height difference between he and his father would have impressed his father. Bruce Lee was 5'7", that would have put Brandon at 6 foot tall.
Paul
said on 14/May/07
I don't believe he was as tall as 6'0. Standing next to Ernie Hudson(6'0) in heels he was barely taller than him. And Ernie was barefoot and hunching. I would say he was a little closer to 5'10, 5'10 1/2. Not much of a difference.
Jon Doe
said on 5/May/07
Lmao Anonymous how in the **** can you say something like "I truely beleive brandon was only 5'9.5" Not any taller.He is a short guy" < I mean c'mon 5'9 1/2
is in no way short at all unless you were like Dutch or something.Any man over 5'6 looks average height in my books, I never hear anybody who's 5'9 get called short unless it's some ditsy girl who thinks the national average height for a man is 6'1.
Shane
said on 22/Apr/07
He was about 6'0" in person in 1991. Absolutely sure of that.
Rocky
said on 17/Apr/07
There is no way that he is 5'9'', considering that Shannon Lee is listed as 5'9'' in various places. Even assuming that she is really 5'7'' instead of 5'9'' (no base on that, it's a pure supposition), it must be really really really stunted growth if he's only 5'9''.
frank p
said on 4/Aug/06
Hugh Grant says on 23/Mar/06
"Brandon Lee was not a 5ft 9inch man. I am that height and he is at least a couple inches taller than i am. He says he is 5, 11 so he is."
Hugh have you actually met him?
frank p
said on 3/Aug/06
Ok, I go against the grain on this one. I'm thinking more 5"9. He had that lanky body type, but didn't appear tall to me no.
J-Dog
said on 10/May/06
The Crow is one of my favorite movies of all time, incredible. Brandon Lee in the Crow looked tall to me, he looked 6 foot and that is why he looked in Rapid Fire near Dolph, I don't see the difficulty of believing this. It's a shame about his passing it sounds cliche, but in this case it was far too soon.
trueheight
said on 10/May/06
post mortem measurements are usually kinda skewed. first you gotta weigh in what happens to the spine after death(any docs here lol). second, logically, you wouldn't be the *exact* same height lying down as if you were standing up. He always looked tallish and lanky though not quite 6ft
Height Detective
said on 7/May/06
Showdown in Little Tokio , one of my faves :) , Brandon and Dolph Lundgren
Click Here
and
Click Here
Brandon and David Carradine
Click Here
Click Here
In a article published by the Seattle Post-Intelligencer, August 13, 1992 states : " But anyone expecting this Son of Bruce to be a rip-off or a clone is due for a big surprise. The BRANDON LEE who returned to Seattle recently to promote "Rapid Fire" is taller (by 5 inches), a better-trained actor and probably even a better martial artist than his famous father. " read the full article here
Click Here
Other article appeared at People weekly, September 7, 1992 describes him as "lean (6', 160-lb.)" and about Bruce Lee ." By then he also came to appreciate that his diminuitive father (5'7", 130-lbs.) wasn't superhuman but "just a guy". One of our biggest regrets, says Brandon, is "that I never got to spar with my dad after I was bigger than him". Check the article here
Click Here
Rob , I think he is 182 cm , I think they rounded him up in that article , but about Bruce Lee , they put him as 170 , and he really look this height.
About Brandon , you know if he was measured after his dead ?
Hugh Grant
said on 30/Mar/06
His legendarey father was 5ft 7inches. He was more than 2 inches taller than his dad. Brandon Lee was about 6ft, give or take a centimetre.
Hugh Grant
said on 23/Mar/06
Brandon Lee was not a 5ft 9inch man. I am that height and he is at least a couple inches taller than i am. He says he is 5, 11 so he is.
dmeyer
said on 17/Mar/06
182 is possible since he didnt look that short compare to dolph lundgren
phil
said on 16/Mar/06
You're right, it was Jason Scott Lee. He would be 5'9"-5'10" if Robert Wagner is 5'11" and Lauren Holly is 5'5 1/2".
phil
said on 16/Mar/06
I justed watched "Dragon : The Bruce Lee Story" starring Brandon Lee, Robert Wagner and Lauren Holly. Wagner and Brandon have several scenes together. Brandon is clearly shorter than Wagner (listed here as being 5'11") in every scene by an inch or two. There was also a scene when he comes out of a ring and Lauren Holly is walking next to him. He is barely an inch taller than her and she is listed here as 5'5 1/2". Assuming she had 3" heels on and he was barefoot, with the clear evidence that he is shorter than Wagner, it appears to me that he was 5'9"-5'10" tall.
[Editor Rob: I think you meant jason scott lee?

from Soldier, with Kurt Russell...actually he was taller wasn't he than Kurt?]
trueheight
said on 13/Mar/06
Happy to see some1 agreees /w my 'long neck' conjecture. he had quite narrow shoulders for a 6footer. Look at photos of his mother, its where he gets his long neck from.
TNTinCA
said on 14/Feb/06
In Rapid Fire with Powers Boothe, I would say there was roughly 2 inches of difference between Brandon and Powers. Powers is close to the 6 foot 2 inch mark (perhaps a little under). That would put Brandon close to 6 foot.
Brandon had a very long neck which adds to his height. His shoulders were probably futher from his head than most people.
On an aside, was really sad when he passed on. He was a great martial artist and a great guy from what I heard. Damn shame.
John
said on 13/Feb/06
I dont think ChickKick met Brandon Lee a "few years back" The poor guys been dead since 1993...I little more than a few years back.
trueheight
said on 30/Jan/06
good that you upgraded him b/c i've been looking at alot of his sites. Again his body is that of a 5-9 or 5-10 but he has a super long face and neck lol
ChickKick
said on 27/Dec/05
He was about 5'll. I met him a few years back and he was a few inches taller than me, and I'm 5'6. So 5'll.75 is a reasonable guess.
Adrianna
said on 13/Dec/05
I would say 5'11 as well. He did not look shorter than that. 5'9? I don't think so...!
TheMan
said on 27/Aug/05
I actually think Brandon was somewhere around 5,10 to 5,11. Lungren is 6,5 anyone would look small so i would say around there somewhere. If He's dad was 5,7 to possibly 5,8 then he probably is around 5,10 to 5,11.
trueheight
said on 2/Jul/05
Get over it. This guy was definately over 5'10". I understand why you guys would place him lower; He had a skinny frame, but he had long neck and a long face. His mother had a long neck too. If he had a proportional face and neck, then he might have been on the 5'9" side. He is clearly two inches above Michael Wincott, who is 5'9" himself. I have seen this guy in person in NY few years back at a "Before Night Falls" screening. I'm 5'8" and had chucks on, he was definately more than an inch taller than me. He had on dress shoes.
Lawrence
said on 14/Jun/05
Rob, Eccleston is no taller than 5'11, look at this pic
http://www.imdb.com/gallery/ss/0116722/Ss/0116722/1-2.jpg?path=pgallery&path_key=Eccleston,%20Christopher
Lawrence
said on 13/Jun/05
Rob, how are you so sure Timothy Olyphant is 6'?
[Editor Rob: he's not, he's taller ;) beside '187cm' eccleston. Of course Eccleston is listed 6ft here...I don't think Olyphant ever looks less than 181-182cm to be honest]
Lawrence
said on 13/Jun/05
I have Rapid Fire on VHS at home. Rob, I went through the film today upon reading your comment. I found several scenes where Lee and booth are close together at the same angle. I don't know how tall Power Boothes is but there was a 3.5"-4" advantage for Boothe. That means if Lee is 5'11.75", Boothe is anywhere between 6'3 - 6'3.75" I went on alot of sites and discovered Boothe is 6'1" tops. That means Lee is only between 5-9.5"-5'10".
Rob, if you watch the movie you WILL see what I am saying and you will agree.
No word of a lie there was a big difference between Lee and Boothe. There was also a scene where there was a close-up of Lee and Booth standing at someone's door ringing the bell. Both were perfectly standing together, facing the door. The shot was so close up you can clearly see their shoulder difference. There was at least 3.5" of difference. Both were wearing 1.25" heels. However, I noted that the distance from the top of their heads was only 2.5". I think Lee really had sloopy shoulders and a very much longer neck than Booth. I think thats what added to the height he claimed to be, 5'11". But with such a long neck and sloppy shoulders he looks 3-4" shorter than Boothe in terms of shoulders. So I think proportions has alot to do with perception here. Who ever mentioned he is 5'11.75-6'0" is dead wrong. Brandon Lee must have been only 5'9.5-5.10" and not any taller than 5'11".
[Editor Rob: Ok I had another look at Powers. Could he be taller than we imagined? powers beside timothy olyphant.]
Anonymous
said on 13/Jun/05
Brandon Lee's height is no more than 5'10 3/4.
[Editor Rob: has anyone seen rapid fire lately, can you recall how much difference there was between him and powers boothe?]
Lmeister
said on 13/Jun/05
I agree with u Lawrence. a friend of mine who is 5'2.5'' told me that her boyfriend is almost six feet tall. The first time I saw this guy he told me that he is 5'9.5''(measured by a doctor). I honestly don't think that Brandon was even 5'11''. 5'10.5'' seems much more accurate...
Lawrence
said on 12/Jun/05
Come on do you really believe Brandon was 6'2 with 2" heels, thats BS.
That is wrong information dude.
Brandon was no more than 5'10 1/2" for sure.
So on the set 5'10.5" + 2" heels equals almost 6'.
So that lady on the set doesn't know what she is talking about, and she is short.
trueheight
said on 11/Jun/05
He really was 5'11. A person who worked on the "crow" in wilmington told me she spoke with him, and she just marveled at how tall he was. "He was already six foot to begin with, and he was waering two inch heals so, I REALLY had to look up"
(she was like 5'2)
Michael wincott is 5'9, and wears heels in the "crow", in their scene together towards the end Brandon clearly has a two inch advantage at least.
The reasone he may appear shorter is because he inherited thin shoulders from his mom and that can cause a discrepancy in height.
Plus if you do the height calculater they use for predicting children's heights, bruce lee was 5'7.5, linda lee was 5'7, So Brandon is spot-on at 5'11"
Anonymous
said on 11/Jun/05
I truely believe Brandon was only 5'9.5" Not any taller. He is a short guy. Watch many of his movies and compare him to other actors/actresses, you will see what I mean.
Lawrence
said on 9/Jun/05
Brandon Lee was truely much smaller than Dolph...I'd say Brandon was no more than 5'11" In some movies like "The Crow" and "Rapid Fire" there were scenes were he looked tiny...just a couple of inches taller than his dad.
lawrence
said on 29/May/05
no way, he is no more than 5'10 inces! trust my intelligence!
[Editor Rob: I too didn't think Brandon was as tall as he had said (182cm) but once he done a film with Dolph Lundgren and you know I think he could have been this...]