Jason Scott Lee's Height
5ft 9 ½ (176.5 cm)
American actor, known for films such as Dragon: The Bruce Lee Story, Lilo & Stitch, The Jungle Book (1994) and Soldier. On his resume he had himself listed
"5'10"
and Weight of
"155 lbs"
.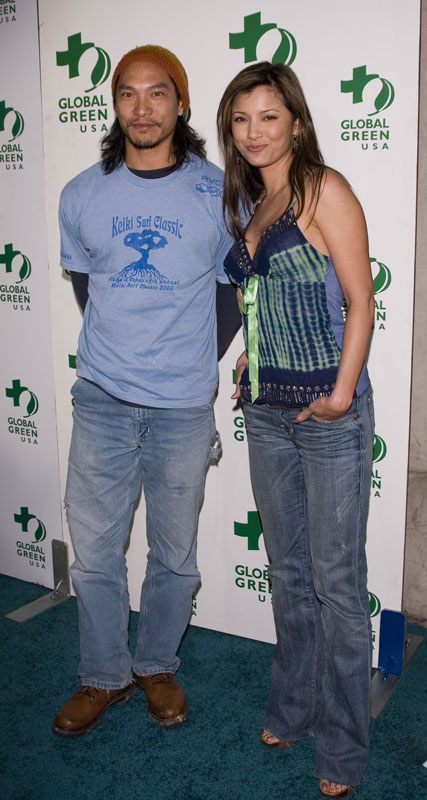 Photos by PR Photos
You May Be Interested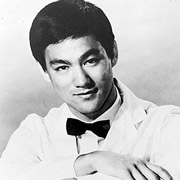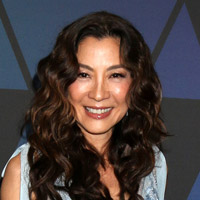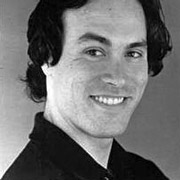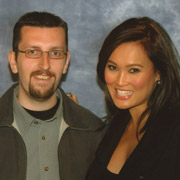 Add a Comment
35 comments
Average Guess (10 Votes)
5ft 9.63in (176.8cm)
Rising174cm
said on 23/Jan/21
@Jtm: I use to agree, but Kurt edged 5'9" Andy Garcia in The Mean Season and Kurt was visibly taller than
Mel Gibson
face to face indoors in Tequila Sunrise and with the Parkinson clip reposted, we can see Mel was only about half an inch shorter with about half inch more footwear so I'm certain enough on a full 5'9" for him, too.
@Rob: Thanks, unfortunately some interesting articles have disappeared from the internet such as Tom Selleck's two 6'3.5" claims. Well, I could pay $20 for a used copy of the TV Guide with the first one, but I'm not gonna do that! Pre-internet articles are good because they often used the actor's official listings so you could get an idea even if you couldn't find a direct claim. In Jason's case, it appears fame increased his billing an inch, although it's sometimes the opposite with a more inflated height on resumes and a more believable one once the actor has secured work.

Editor Rob
A lot of news archives did put paywalls up, the 6ft 3.5 will still be behind one of them.
Jtm
said on 12/Jan/21
Russell is and has never been over 5'9 in his life.
Rising174cm
said on 10/Jan/21

Why would Kurt have shrunk by age 46-47? He's almost 70 and still doesn't appear to have shrunk much. Kurt was never 5'11" either. He's supposed to have claimed 5'10" in a BBC interview with Barry Norman and was described at 5'10.5" back in the early 70s. That might have been his height in shoes.
I'm guessing this '93 NY Times article was written after Lee's resume:
Click Here
but it's interesting that they still used the 155 figure, but boosted his height from 5'10" to 5'11". The 5'10" and 5'10.5" figures they give for Sheen and Stallone, respectively, were claimed by each actor in interviews with the same NY Times and they also list Arnold at his claimed height of 6'2". So there's a good chance Lee was claiming 5'11" or getting listed that height.

Editor Rob
an older
archived
version of NY Times has the text description.
Mckinley
said on 27/Sep/20
I'm pretty sure Kurt Russell had shrunk and was no longer 5'11" during soldier more like 5'10" also Jason was wearing boots so no duh he'd be taller with the boots.
Miss Sandy Cowell
said on 16/Sep/20
For a fellow with Oriental roots, I'd say Jason is a very good height.
5ft9.75.

Editor Rob
I had forgot to mention at the top, which I'll do now, but Lee did have
5ft 10 and 155lbs
on his resume.
Rising - 174 cm
said on 2/Oct/17
Kurt claims to be 5'10", but most agree he's closer to 5'9". 5'11" is what Jason got listed at in the 90's so he's obviously not taller as an actual 5'11" actor will be listed 6' nine times out of ten. Remember Kurt was supposed to be obsolete in the film and Jason the bigger, better model so it's possible they emphasized the height difference. Rob's listing is as good a guess as any. 5'10" seems possible as well.
diversityinhollywood
said on 18/Sep/17
He was taller than Kurt Russell by at least an inch in Soldier (1998), and Kurt Russell is listed at around 5' 10.5''. So 5' 11'' is a fairly conservative guess.
RisingForce
said on 21/May/17
This 1993 New York Times article on action stars lists him at 5'11" and 155 pounds:
Click Here
He's certainly not that tall, but he was taller than Kurt Russell in Soldier. Whether that was for the movie or not, I don't know.
Vibram
said on 19/Apr/15
5ft9 157lbs in Dragon the Bruce Lee Story
Phil
said on 17/Jul/14
If you watch Dragon : the Bruce Lee story from 1993 which I just did, he's minimum 2 inches shorter that a 65 year old Robert Wagner (5'10") and he's only 2 or 3 inches taller than 5'5" Lauren Holly. Can't be more than 5"8"
jo
said on 10/Mar/14
i always thought he was around 5'9 give or take half an inch or inch. I think hes a good actor.
Scott five eleven
said on 7/Sep/13
Hes an overall bigger guy than Bruce Lee who he portrayed in dragon. Looked in the 5'10 range to me ?
Cal92
said on 24/Aug/13
He was wearing at least 2" boots when starring in "The Soldier" with Kurt Russell appearing taller than Russell by 2". He is 5'9 max.
billy
said on 25/Jan/12
hes taller than 5 9 he was a lot taller than 5 10 kurt russell,at least 6 1
Sean73
said on 28/Sep/11
Watch the movie he did with Kurt Russell and tell me what you think.He`s at least the same height of 5-10 Russell.
robin
said on 18/Sep/11
i just had seafood with him this evening in Kuching,Malaysian Borneo..whatever is his height,he is a real person,normal human being like us,humble and friendly...and he is a fisherman too...tomorrow we go filming in the longhouse and fishing!
Plump
said on 7/Sep/11
I thought the guy was at least 5-11. I think his frame makes him look taller.
Chakra
said on 26/May/11
I'm a solid 5'11' barefoot, and with flip flops on, my sight line was still taller than him. Actually had a good 10-15 min conversation with him, but I don't remember if he was wearing shoes or not
Makayla
said on 11/Apr/11
I am 5 9 and want to be at least 6'1 like my daddy, I can only dream...
Jamie
said on 14/Feb/09
I have no idea how tall Jason is. But having seen him in Dragon Bruce lee story and a few other films he always appeared tallish to me. Not 5ft8 like some are claiming here. For some reason i imagined him to be around the 5ft10 area.
But the 5ft9.5 i wouldnt argue with for now.
Salvatore
said on 19/Jan/09
To the anonymous one below me...isn't the web site we're on called celebheights.com? Listen Napoleon, I'm not sure what your getting all upset about, unless you have a complex about your own height. Look...this site is no good for you, your gonna have nightmares!
Anonymous
said on 17/Oct/08
who cares how tall he is?...he is the most genuine of all genuine...height...weight is no measure of a man. This particular man is one of honesty, genuinity (if that's even a word...for him..it is) and integrity...selflessness...a great spirit and soul...This man is anything but just 5'8",9",10" he is who is...he is truly real and one of the most genuine men I have ever come across in my lifetime...as true as they come..." He has never been arrogant or insincere...he is who he is..A man of integrity and soul...deep soul...there should be more people like him...some people...couldlearn from his deep humility, his passion..his beliefs... you go Jason!...~An old friend :)
OutBenchThis
said on 2/May/08
He looked about 5'10" when he was filming a recent documentary in KL, Malaysia.
Hilo
said on 5/Mar/08
I know Jason well and hang out with him many times. He is 5 feet 9 1/2 I am 5 #8 and he is definitly taller than me. Braddah is in shape at all times and can eat anything he wants.
saddas
said on 30/Dec/07
me and my friend saw him in los angeles and my friend is 5'8.5". they looked to be the same height with lee maybe a little shorter. i think he's shorter than what's listed here.
Brah
said on 2/Dec/07
Before I came to celebheights, I knew that posture counted but I did not realize that people shrank throughout the day.
So one more note to add is that maybe in the morning he is close to 5'10" (like 5'9.75") and shrinks to 5'8.75" at night, something like that. All I know is that he is not a solid 5'10"
ms crababel
said on 19/Nov/07
he had a solid 2 inch favor in nomad..between him and jay hernandez
Shane
said on 22/Apr/07
I've known him a long time, he seems like 5'10" solid, he always is barefoot or in flat sandals when he is out.
Brah
said on 20/Mar/07
Here's a photo of him with Tia Carrere. This was done at the beach, so they are most likely both in sandals. Jason looks maybe a hair over 5'9" here if she is 5'8"...
Click Here
Ronny D
said on 26/Feb/07
Reading these estimates makes me really surprised. I'm right around 5'9" and I've hungout with Jason several times in LA back in the late 90s. Jason is defintely not shorter than I am. I've compared heights with him barefoot, with sandals, tennis shoes etc. and although I wanted to desperately be at least as tall as him, I wasn't. I remember thinking that 5'10" was reasonable but he is at least 5'9.5"....no way 5'8", guaranteed.
Brah
said on 10/May/06
After a recent turn of events, I have to make a correction. I went to the doctor and was measured on one of those metal scale machines that measures your height and weight. It turns out that I have grown. The last time I was at the doc was 2 years ago, when I was 20. At that time, I had grown like 1 inch in 3 years so I figured I was done, but since I somehow got a little more out. I am now 5'9.25" tall (measured in the afternoon).
The times I saw Jason Scott Lee were in the last few months. I would now say that he is 5'9".
anonymous
said on 4/May/06
In the scene when he is walking with 5'11" Robert Wagner in Dragon The Bruce Lee Story, he definitely looks more than an inch shorter than Wagner and Wagner is not even standing up straight (slight slouch) while Jason has excellent posture. Wagner also is wearing dress shoes while Jason appears to be wearing those 1970s platform shoes. Based on this and other info, I would say Jason is probably 5'9". 5'10" is the height given by his publicists and we know they always lie.
Also, 165-170 is the weight he is now. He bulked up quite a bit after Dragon (as evident in Soldier). I read somewhere in Dragon he only weighed about 160.
Brah
said on 27/Apr/06
Here is another sighting I read online before:
"One thing about that article that needs correcting: JSL is *no way* 5'10" tall. I am 5'9", my sister is two inches taller, and we ran into him at Charlie's B&G in Kea'au. My sister pointed him out as we were walking to our table.
He is a short little buggah!"
Click Here
Brah
said on 27/Apr/06
Hi, I was the guy who emailed you. I have seen Jason several times on the Big Island in Hawaii. He usually wears sandals and so do I. Every time I see him, we are exactly the same height, which for me is 5'8" to 5'8.5". No slouching on his part either. Perfect posture and VERY ripped. So I give him a max height of 5'8.5". Very, very nice guy though.

Editor Rob
ah, you emailed me, cool.
Lone
said on 26/Apr/06
jason scott lee is absolutely, positively not 5-10, 5-8 max.

Editor Rob
well, that's what one guy said who saw him hawaii (5ft 8)...that wasn't you was it?! Certainly with Mike Cudlitz in that dragon and wagner you could argue he looks shorter for sure...he done some press with tia carrere, but I can't find the footage though. Somebody dig up soldier again, compare him at beginning to russell/isaacs. I think they have a scene were they stand facing...