Brianna Hildebrand's Height
5ft 2 ½ (158.8 cm)
American actress best known for roles in films Prism, Deadpool and First Girl I Loved. On twitter she once mentioned her height:
"5' 3 ¼"
. In this convention photo Brianna had about 1/4 inch more footwear than me.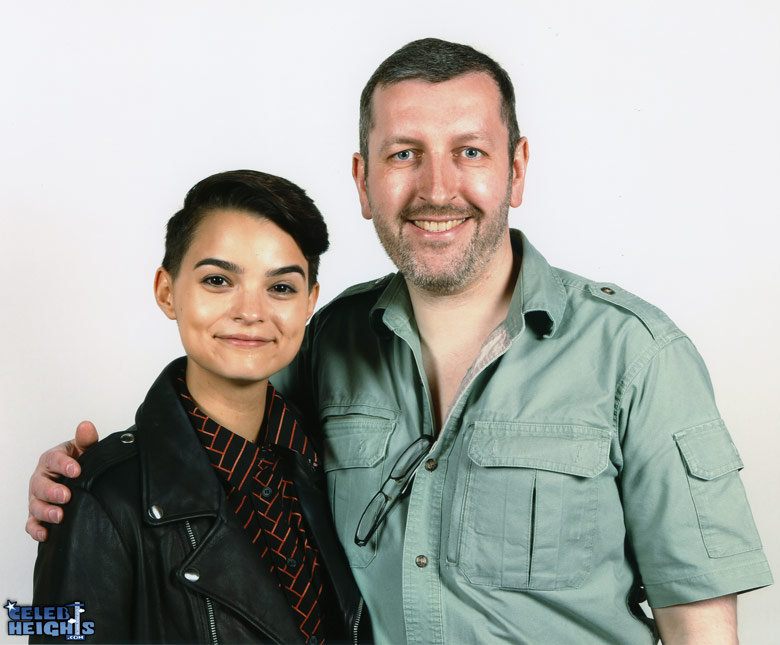 5ft 8 Rob and Brianna @ Telford Fan Zone, 2017
You May Be Interested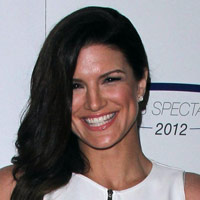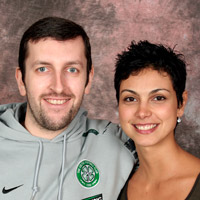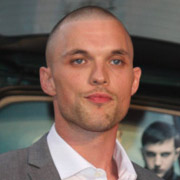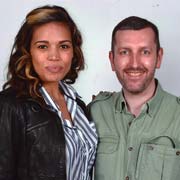 Add a Comment
27 comments
Average Guess (17 Votes)
5ft 2.09in (157.7cm)
berta
said on 3/Aug/20
she coul have been measured at her claim 10 seconds out of bed mybe
Oneiroi
said on 7/Apr/19
5'1.75"' at best
Y07
said on 3/Apr/19
@Peter 180cm Could be her maximum height as well
Peter 180cm
said on 19/Jan/19
158cm.Her claim is most likely a shoe height.
Nik
said on 2/Jun/17
@ Sandy Cowell
Hey Sandy! Yes you are right in that something had to be said and I think that Arthur is a bit misguided at times. When people go into attack mode they often make things worse.
Now, as we both know, we seem to be bumping into quite a few celebrities at the moment who are affording themselves a few extra inches but it is not just celebrities that are doing it, many people are doing it! People may think that higher numbers sound cooler but some of it is, like you said, because people are still treat better or looked upon more favourably for being taller. Still if this was the only wrong in the world then we would be living in a near perfect world, if the height police were the only police about then I think that we would all be happy with things.
Like you said if the idea of being 5'3" does a lot for Brianna then she should go for it! The height police, equipped with a tape measure, won't distract everyone from the fact that she is a little sweetie!
Cheers Sandy!
Sandy Cowell
said on 1/Jun/17
@ Nik - Well, something had to be said! The great majority of people go into attack mode when defending themselves, but the way you said about Arthur being capable of better gave a positive outlook to everybody, including Arthur himself!
He should pick on me instead! I'm a miserable 5ft1.5 at the most and even possibly below 5ft1, but I would never think of myself as that particularly measly height just because it happened once! But I would find it hilarious to argue about the odd half inch!
If Brianna reckons she'd get better treatment at 5ft3, then she should go for it! It's rather ridiculous that people should have to feel this way, but that's the way the world is! I've been reading about the advantages of being tall since I was 15 and started taking an interest in psychology. Still, a great deal has been done to equalize people through the ages, but insulting remarks regarding height seem more acceptable than many others. Well, this just shouldn't be so!
Cheers Nik! 🙋
Nik
said on 1/Jun/17
@ Sandy Cowell - Hi!
Firstly I would like to say that your comment on the "User Heights" page means a lot to me.
Well my estimate is lower than than the average guess and lower than yours and Rob's too! So many people bungle a few inches onto their own height, that's the problem with all of us on here, we are too honest!
I think that Brianna is 5'3" in her dreams, still she seems like a nice girl though! I think she is less than 5'2.5" because Rob appears to be slouching to me!
Cheers mate!
Sandy Cowell
said on 31/May/17
@ Nik - I see what you mean! My estimate is higher than the average, but quite a bit lower than the just-over-5ft3 that she said she was on Twitter! Maybe first thing in the morning! And on tiptoes! When nobody's paying much attention, as they're too occupied wiping away what the sandman left in their eyes last night!
I've pulled that one myself!
Nik
said on 31/May/17
@ Sandy Cowell - Hi!
We don't agree on her height though do we? I don't know if you saw my comment further down, the one in which I guessed her to be 5'1.75"'!
The average guess after 13 votes is almost half way between what I predicted and what you and Rob predicted.
Yes she is a little sweetie and has got a nice name too, like Claire Coffee!
Sandy Cowell
said on 30/May/17
@ Nik - Yes, I agree! She is a little sweetie with a radiant complexion!
I go for 5ft2.5 for Brianna!
World Citizen
said on 28/May/17
Hey Rob I think you should take your stadiometer or your measurement tape to the convents. I think the height of the celebs will be more certain then.
Editor Rob: I doubt many would be willing to get measured, though some might...but travel to any event is hard without a car. On the train with a suitcase each and a backpack so we can take enough stock to do a stall.

That's the only way I can afford to do events from now on - be a dealer at them, help Jenny and get some photos while there.


Headbanger
said on 27/May/17
@Rob
Hi Rob. You should weight 75 kg max
Editor Rob: 75kg is a reasonably ideal range.
Nik
said on 27/May/17
She is cute!
Colonel Sanders
said on 26/May/17
Height seems right but Rob tbh you look a little fat in that pic have you gained weight?
Editor Rob: I'm right around 179 pounds today.
176cm guy
said on 26/May/17
I'm kind of ok when people say they are an inch taller than they are (only if they say that is their before bed height with no shoes. Then maybe not so ok.) the minimum of sounding pretty insecure is if they claim to be 2 inches taller or more than they actually are. Maybe 1.5 inches is up there as well. Maybe she saw this site and thought maybe a out of bed height is ok. But then again, maybe she believes that is her before bed height. Who knows.
Nik
said on 26/May/17
@KH
Some women like to be taller or shorter than what they are just in the same way that a lot of men would like to be taller and sometimes smaller than they are. Also most men aren't tall!
Nik
said on 25/May/17
I would say she is about 5'1.75"
Ben
said on 25/May/17
Wow didn't even think she was 5 feet tall!
Ryan did a great job on making her look tiny in Deadpool!
Shredder
said on 25/May/17
agree , 5'2 max
Peter 179cm
said on 25/May/17
More like 157-158cm.
176cm guy
said on 25/May/17
Hey Rob, you think her claim might be her height first thing out of bed?
Editor Rob: sometimes people do measure in shoes and give that mark...or give out of bed heights.
KH
said on 25/May/17
Why do women lie about height. Nobody expects them to be tall.
berta
said on 25/May/17
i dont know about this i tihnk she is shorter. can be this height but i would go on maybe 158 and then chanse of being little under that.
Cowboy
said on 25/May/17
I'm with World Citizen on a Flat 5'2. Merely on the pic.
Andrea
said on 25/May/17
LOL, 5'3... and a quarter!!!
Certainly looks more a "in shoes" measurement in this photo, with all things considered...
World Citizen
said on 25/May/17
Looks a flat 5 ft 2
lily
said on 19/Jun/16
I met her at supanova. She is tiny. Probably around 157-158cm max