Brutus Beefcake's Height
6ft 2 (188 cm)
Ed Leslie is an American professional wrestler, who wrestled under the name Brutus "The Barber" Beefcake.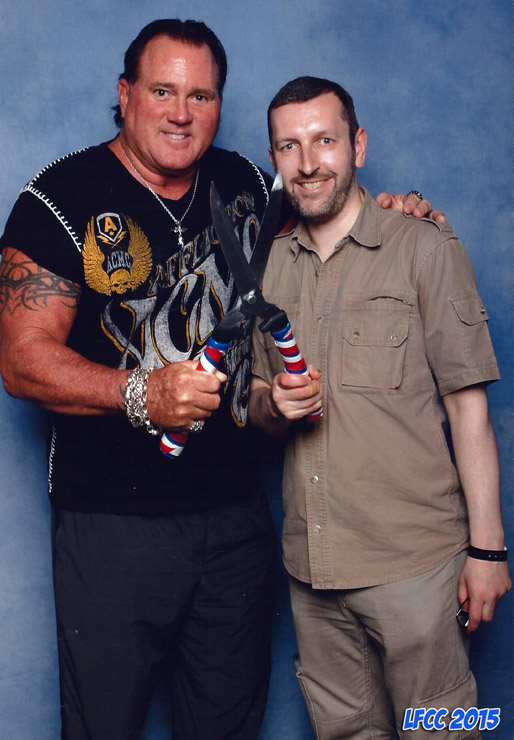 5ft 8 Rob and Brutus @ LFCC 2015
You May Be Interested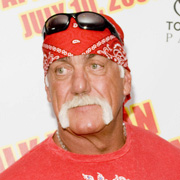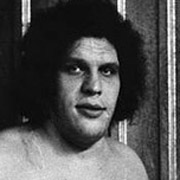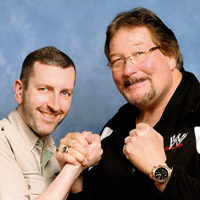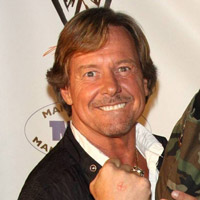 Add a Comment
51 comments
Average Guess (45 Votes)
6ft 1.62in (187cm)
Christian 6'5 3/8"
said on 14/Oct/20
Maybe an unpopular opinion, but he only looks around 184-185cm with Rob. Peak was much higher than that though, of course.
Rampage(-_-_-)Clover
said on 13/Oct/20
6ft1 range today but peak no less than 6ft2 and possibly a bit over it.
6'3 Julian
said on 8/Sep/20
Came up as a random celeb! I feel he looks a weak 6'2 there, maybe 6'1.75. Haven't seen him wrestle much so I don't know his peak
Hotpots
said on 18/Jul/20
Billed at 6-4 hence why hogan was billed at 6-8. All smoke and mirrors. Peak 6-2. Hogan 6-5 peak
SeanR
said on 8/Jun/20
Hi Rob,
How come not a peak and current for Brutus?
Peak: 6'2"
Current: 6'0.75"

Editor Rob
Today 6ft 1 is possible for Brutus
BenB
said on 19/Aug/19
6'2 Peak, maybe slightly over.
6'1 today.
Kalind
said on 20/Jul/19
I met him at WrestleMania Axxess this year. I'd say 6'2 makes sense since I'm 5'8. Very nice guy
181.2cm at 16
said on 20/Jul/19
I think he is 185cm maxmium
Miiiiiiighty_-
said on 9/May/19
Looks like a buff version of Bruce Campbell here !
Solid 6'2 for sure back in the days, which put the silly claims of Hogan being 6'4 back in the days to rest
ps : slouching a lot here, but you can tell he is a lot taller by Rob by looking at the base of their respective necks / shoulder level .. Sorry for those who think he is 6' but this isn't the proportions of 6 ft man.
Peter 180cm
said on 13/Jan/19
As i've said in the past,he's not over 183cm and that's generous as well..
Canson
said on 8/Jan/19
He doesn't look the full 6'2" today with Rob. But maybe outside the picture he did when he met him. I wouldn't be surprised if he's only 6'1.5-.75 now
Nik
said on 6/Jan/19
Brutus Beefcake is generally down as 6'4" but I have seen him down as 6'3" on a few sites too! 💼!
Sandy Cowell
said on 4/Jan/19
Brutus 🐂🍰 looks every inch of 6ft2.
Pdoggy
said on 17/Sep/18
Hogan had at least four to four and a half inches on Ed Leslie in his prime. Read I said prime.
Sotiris Gravas
said on 22/Aug/18
Here's 6'3" Fred Ottman w/ no height loss (surprising given his weight) next to Jim Duggan, now 6'1", and Akeem, now around 6'2"...
Click Here
,
Click Here
from back in 2013.
Now, compare Ottman (aka Tugboat/Typhoon) to Brutus...
Click Here
And
Click Here
from 2017.
Thing is, Brutus had on BIG cowboy-boot heels...
Click Here
@Rob He was only 6'1" in that pic w/ you, Rob. Looks like Brutus might be down to only 6'0" now, hence the need for cowboy boots. Time for a MASSIVE downgrade. The man is now 61 years old.
Here are some old pics w/ Hogan...
Click Here
,
Click Here
,
Click Here
,
Click Here
,
Click Here
Peak height for Brutus was 6'2"; don't think Hogan was ever more than 6'4.5" peak. (Sid Eudy had 2" on Hogan.)
RP
said on 15/Aug/18
Frank R1 ...correct, The National Enquirer correctly listed Ed Leslie @ 6'2" & 255 lbs after his accident. Probably somehow got access to the police report on the accident.
Blake
said on 19/Apr/18
Bobby, fortunately for him, his actual name is Ed Leslie.
Bobby
said on 19/Apr/18
What kind of name is Brutus Beefcake? Can you imagine this guy in elementary every time during the P.A announcements? "Brutus Beefcake, please report to the principal's office after the following announcements." He must have been dying of embarrassment throughout his school years. Brutus ain't bad, it's obvious his parents had a Roman fetish, but Beefcake? Where do folks come up with names like that? Oh yeah, his height, he looks 6ft, maybe 6'1.
Jordan87
said on 6/Feb/18
Looks about 6 foot, maybe 6'0-1/4" with Rob. 6'4 Billing in WWF is....Typical
World Citizen
said on 22/Jan/18
Looks 183-184 in this pic
Kourosh
said on 7/Jan/18
not over 6'1 in this pic
Jim Hopper
said on 24/Dec/17
Was billed at 6-4 in wwf. Him and Hogan both billed 2" above real height
The Ben
said on 31/Jan/17
Met him in 09 and he looked 6'2 to me.
Jim hopper
said on 29/Jan/17
LOL he claimed 6-4"
heightchecker34
said on 29/Jan/17
Never paid much attention to Brutus, because he is already had left the business when I started watching wrestling. However, after seeing clips of him wrestling, he does look like a solid 6 ft 2 in guy. He never looked that much shorter than 6'5ish Hulk Hogan, and he usually dwarfed everyone. Always loved his gimmick!
Rampage(-_-_-)Clover
said on 28/Jan/17
Beefcake and Duggan were both just over 6ft2 in their hey day...
Frank R1
said on 20/Jan/17
While video games and action figure boxes in the 1990s listed Beefcake's height at 6'4", "ironically" a 'National Enquirer' tabloid paper from 1989 correctly listed Ed Leslie's height at 6'2".
Leonardo 1.73m
said on 13/Dec/16
Now: 6'0.5
Peak: 6'1.5
Jim Duggan 6'1, peak 6'2
Rampage(-_-_-)Clover
said on 8/Oct/16
Peak: 189cm
Today: 185-186cm
Rampage(-_-_-)Clover
said on 16/Aug/16
Strong 6ft2 peak
Attitude
said on 16/Jul/16
Dwarfed guys like Marty Jannetty and Shawn Michaels. They were wearing cowboy boots (2 inches) while Beefcake was in flat white trainers (I'd wager no more than .75 inches). HBK in cowboy boots looked to be barely 6 feet in comparison to Beefcake which confirms HBK's 5'10" recent claim on twitter. Marty, man he must have been 5'8".
Still, I always thought Beefcake was 6'1" in his prime.
Sam
said on 14/Jul/16
Weak 6'1 with Rob.
Editor Rob: all these guys, brutus, ted, hacksaw duggan actually look similar range, over 6ft near 6ft 1 today.
Rampage(-_-_-)Clover
said on 28/Jun/16
I think 185/186cm upstraight today
Kyuss123
said on 27/Jun/16
Billed at 6-4" wwf..More BS
RP
said on 27/Jun/16
Yes, Rob...a classic old photo from the late 70's with Terry(Hulk) & Ed(Brutus)...this was one of the peak Hogan Photos that made him look like a strong 6'6" !! My only question on this photo was always Ed's footwear (if any) in this photo. Someone once noted on this page a few years back, that they actually saw the full body version of this pic. And Brutus was wearing 1/4" to 1/2" flip flops...and Hogan was wearing what appeared to be 1.25" to 1.5" wresting boots...giving him a 1" footwear advantage. If that's true? Then we are back to a 6'5.5" peak Hogan.
Editor Rob: yes there are unknowns and possibly a fraction lost in camera to Hulk.
It's not impossible a fraction over 6ft 2 for Ed in the 70's, I wouldn't believe 6ft 3+ for him though.
Rampage(-_-_-)Clover
said on 26/Jun/16
Peter 179cm said on 25/Jun/16
182-183cm is my guess,184 at most.
Rob, how likely do you think that is?
Editor Rob: he was above 6ft...a big 6ft 1? I didn't think he was quite that tall, but then getting measured who knows!
just because
said on 26/Jun/16
His neck seems to have disappeared over the years
RP
said on 25/Jun/16
I found two Billings in the 1980's archives for Brutus Beefcake:
6'4" & 271 lbs
6'3.5" & 267 lbs
Was always told Ed Leslie was actually 6'2" to 6'2.5" & not 6'4".
This all adds up perfectly now that Rob has a pic with Ed.
Peak Beefcake: 6'2" to 6'2.25"
Current 60 year old Beefcake: 6'1"
Editor Rob:
I remember
This old photo
and that's one occasion Hulk could look very tall with him.
184guy
said on 25/Jun/16
More like peak 6ft 2.75-3 and now 6ft 1-1.25 in the Photo with Rob
Canson
said on 25/Jun/16
Aww man. This is what I'm talking about Brutus the Barber Beefcake! Rob i agree he doesn't look 6'2 with you at all
Peter 179cm
said on 25/Jun/16
182-183cm is my guess,184 at most.
mrtguy
said on 25/Jun/16
Looks 6'1''
Frank R
said on 24/Jun/16
The WWE has been inconsistent where their wrestlers' " billed heights" are concerned. Some wrestler's heights are exaggerated and others are not. Brutus Beefcake had a "peak" true height of 6'3" and he's lost at least an inch from age. Like a lot of other wrestlers, the decades have taken a toll on Beefcake's knees and spine, which accelerates height loss in many people.
184guy
said on 24/Jun/16
Rob,I'm very sure he was taller at Peak.He doesn't looked short next to Hogan.I think he'd to be around the same height as Jesse Ventura,around 6'3
Rampage(-_-_-)Clover
said on 24/Jun/16
He was billed 6ft3-4 in his wrestling days. Most likely was that in boots.
"Brutus Beefcake's Height is 6ft 1in (185.42cm)"
"Peak height was 6ft 2¼in (188.595cm)"
RP
said on 24/Jun/16
6'1" today (minus the slouched neck & shoulders) peak 6'2"...which confirms a peak 6'5.5" Hulk Hogan & Current 6'3"-6'3.5" Hogan.
Andrea
said on 24/Jun/16
He looks 6'0.5 at most here...
Editor Rob: he pretty much can look somewhere over 6ft but maybe not a 6ft 1 up close.
Rampage(-_-_-)Clover
said on 24/Jun/16
Then Rob why isn't his current height 6ft1?
Editor Rob: I just gave him a peak one for wrestling
miko
said on 23/Jun/16
A weak 6'1 today Rob? Maybe 6'0.75.
Editor Rob: today I think he's probably an inch lower than his peak.

Put it this way, a guy like Brett dalton is comfortably an inch taller up close than Beefcake looked...
6'2
said on 23/Jun/16
looks close to 6'2 there although my 5'9 mate doesnt quite make it to the top of my nose an im 6''2. but peak bruti was 6'2-3'" id say
slothee
said on 23/Jun/16
6'1" today