Bryan Brown's Height
6ft ½ in (184.2 cm)
Australian Actor best known for roles in films such as Gorillas in the Mist, Cocktail and F/X. He once said on a radio show in about 1989 when asked if he considered he could be typecast
"Well I'm Six Foot tall and Australian, so I don't think I'll be getting many roles as a Pakistani dwarf."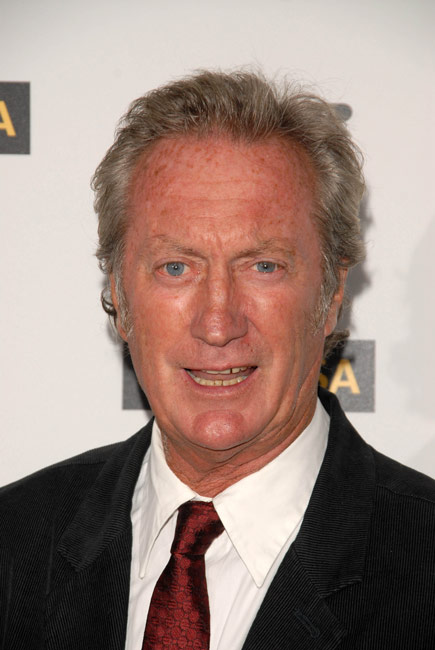 Photo by s_bukley/BigShot.com
You May Be Interested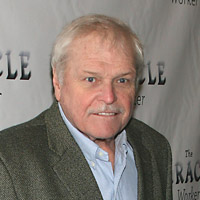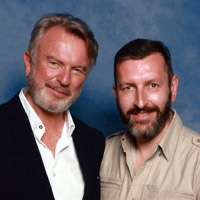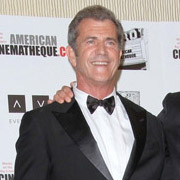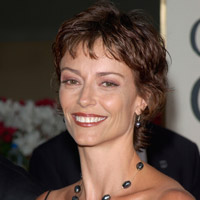 Add a Comment
32 comments
Average Guess (6 Votes)
6ft 0.96in (185.3cm)
Rampage(-_-_-)Clover
said on 10/Dec/19
No...I take that back. Still comfortably taller than Sam Neil in recent photos.
Jtm
said on 4/Oct/18
he had a lot of height on russell crowe in blood oath. anyone believes crowe is 5'11 should watch the film.
Rampage(-_-_-)Clover
said on 2/Oct/18
Rob, I'd personally give him 6ft1 peak and 6ft today (struggling with that at times)
Rampage(-_-_-)Clover
said on 29/Nov/17
Rob, maybe 6ft1 peak and 6ft today?
An inch lost by 70 is believable. I think he did look that tall in F/X and Gorillas In The Mist. Also a good inch taller than Sam Neill in Dirty Deeds
Editor Rob: today I feel he is looking a bit shy of 6ft
Rampage(-_-_-)Clover
said on 13/Nov/17
Really that low now?
Haven't seen him in anything for years though
Editor Rob: in Gods of Egypt, with someone like Nikolaj I thought he did look under 6ft nowadays.
Rampage(-_-_-)Clover
said on 10/Nov/17
Could be another more general statement, Rob.
I thought 6ft1 was fair
Editor Rob: today he can look 5ft 11.5 range at most, I'm not sure he really lost 1.5 inches though by now...
Richardspain
said on 5/Jul/17
I am watching F/X movie in this moment and i see he was in zone 185-187 cm maybe was 186cm but not less.
Rampage(-_-_-)Clover
said on 13/May/16
6ft1-2 in Along Came Polly
Rampage(-_-_-)Clover
said on 2/Apr/16
Rob, which range at peak?
A) 187.5cm/185.5cm
B) 187cm/185cm
C) 186.5cm/184.5cm
D) 186cm/184cm
Editor Rob: stick with a/b range
charlie
said on 26/Mar/16
In one of my Favourite movies F/X Bryan appears to be 5' 8" when standing by a 6'6| bedroom door. The end of the movie where his Character sneaks into the Mobs home He is shown going into numerous doors. He didn't appear 5 inches shorter than a bedroom door. I am going to say he may of been 5' 8".
Rampage(-_-_-)Clover
said on 15/Mar/16
185/186cm when he made Cocktail. Might be more 184/185cm now though at near 70.
starchild
said on 26/Dec/15
184cm when he made cocktail. Tallish dude but not super tall
rwlorenz
said on 1/Apr/14
Edward Woodward is listed as being 6'0". Brown was taller in "Breaker Morant" by about 2".
Rampage(-_-_-)Clover
said on 5/Mar/14
I think around 185-186cm is fair. He does look near 6ft2 in some of his earlier movies though
Rampage(-_-_-)Clover
said on 6/Dec/13
Looked about 6ft2 in Cocktail next to Tom Cruise (about 6in taller).
Gave a unforgettable and underrated performance in that aswell.
Rampage(-_-_-)Clover
said on 16/Oct/13
He looks 6ft1.5/187cm next to Baldwin.
Alex (London)
said on 16/Feb/13
I love the original 'F/X: Murder By Illusion' film.
I notice in the fight scene with stuntman Tim Gallin (also listed at 6'1") Bryan is shorter.
Personally I think he is 5'11" or 6' MAXIMUM.
jasperwazap
said on 18/Jan/13
never realized he was this tall. cruise had to be in lifts in cocktail and generous camera angles.
greg
said on 15/Jan/13
Yep, clearly about 6'1" in this photo with Alec Baldwin who I think is still about 5'11"
Click Here
Didn't think he was that tall watching his movies like SFX, etc.
Rampage(-_-_-)Clover
said on 17/Mar/11
Rob, since the guy is now in his 60s, would there be a chance he was over 6"1 in his youth?
talker
said on 5/Mar/11
here's Brown with Neill.There's at least 2" diffrence between them,more like 3".And yet they are listed here 1.82m and 1.84m,2 cm difference not even an inch.
Click Here
[Editor Rob: there seems more case for bryan to be listed taller]
Anonymous
said on 24/Jan/11
ok.the aussie dudes have to be changed.Sam Neill is listed 5'11.75",almost 6',and Brown is listed 0.5" taller.There are about 3" between these guys.You can check this easily there are several photos of them together.Since Brown cannot be over strong 6'1",i believe he is 1.86m and Neill is 1.79m.
nicole
said on 12/Oct/08
Yes, Hugh that`s right. Look very tall in this film beside Ben Stiller. 6ft2inch could be.
Hugh
said on 26/Sep/08
Bryan looked like a 6ft2 guy next to Ben Stiller in Along Came Polly. There was about 7-8 inches there. I swear.
nicole
said on 9/Sep/08
Yes, could be right this height for him.Was smaller then Brian Dennehy by 1.5inches in both fx films.
Anonymous
said on 11/Oct/06
No way. He and his partner in Mobb Deep, Havoc, are notoriously short (Havoc's around 5'3"). In a 2003 interview with XXL, he even referred to himself as 5'6", so there's no way in hell, he's any taller than that.
jake
said on 11/Oct/06
why are his shoulders so high? This pic looks kinda odd especially with the hat.
Anonymous
said on 11/Oct/06
On the cover of Amerika's Nightmare he's against a height chart and comes up to 69 1/2 inches, that's in shoes, so I'd say he's around 5'8 1/2. His partner in Mobb Deep, Havoc, however, is 5'6" based upon the cover of the before said album.
Glenn
said on 10/Oct/06
Dont remember for the life of me.some reason 5-8,5-9 seems right.unless Rob found out 5-6 is his official height.
leonari
said on 10/Oct/06
Glenn:how tall is he? 5'6"??
Matt
said on 10/Oct/06
It looks to me that if he was standing straight up he'd be at least 5'7'', if not 5'8''.
stan
said on 9/Oct/06
I thought he was about this height, sometimes can look even smaller because he has sickel cell anemia