Caleb Followill's Height
5ft 10 (177.8 cm)
American Singer from Kings of Leon. Jared said on Twitter, "I'm 5'10 barefoot..." and "We [caleb] are exactly the same height. Standing back to back without shoes. Our shoe choices throw people off".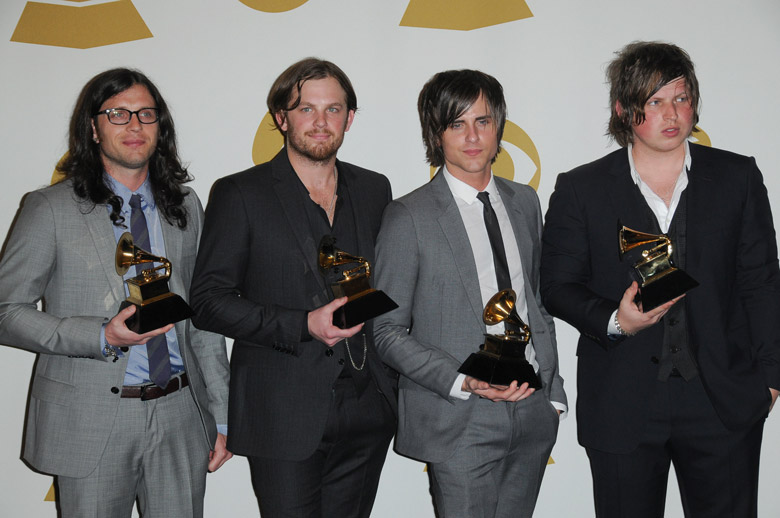 Photos by PR Photos
Add a Comment
18 comments
Average Guess (5 Votes)
5ft 10.1in (178.1cm)
Nik
said on 12/Jul/18
I like his name and it's nice to see that he is honest too!
Gracian
said on 8/Jul/18
Please Rob, add him to the rock singers category.
truth
said on 29/May/16
Jared is 5'9".
truth
said on 29/May/16
5'10" is right on the money.
rockitbaby
said on 2/Aug/14
Well, if Jared said he's 1,78m and Caleb is clearly taller than him in these photos...Caleb is probably over 1,80m, like 1,82m or more.
Click Here
Click Here
Small dude :(
said on 2/Apr/14
doubt he's quite 5'10, think he may be exaggerating a tad.
averagegiant
said on 27/Sep/13
70 inches for rock stars would translate to 69 inches for everyone else and vice versa.
SAK
said on 20/Feb/13
Click Here
Not sure how tall VS model Lily is? Next to husband Followill(5f10/178cm) looks around 5f6-5f7.
Dan
said on 14/Aug/12
They both are smaller than 5'10". I'm 5'11", and I was wearing flat shoes, and when I saw them back in 2005, I was practically stood next to them and was the same height as Caleb who was wearing boots, and about an inch taller than Jared. My guess is Caleb is more or less 5'9", and Jared about 5'8". The other 2 band members are approx. the same height as Caleb too.
James
said on 6/Jan/12
@blabla - you can see that the pavement is at a massive slant, I've seen this before and the thought the same, 5'10 is about right
Godred
said on 13/Dec/11
@blabla - No guy who is 6`1 would claim to be 5`10,5`10 would be his max.
blabla
said on 10/Dec/11
they cant be only 5'10 because lily is 5'8.5 and you can see here on this picture that caleb's probably about 6' 1 or so
Click Here
Adam
said on 9/Sep/11
I'm sorry, but Jared is the shortest one in the band, just from that fact its hard to really go by his comment. Caleb always looks taller than Jared, and they all wear boots so it evens out.
stoodnext2
said on 21/Jun/11
I buy this; 5'10 sounds right
ACFhawk
said on 11/May/11
I don't think he's 5 ft 10. Check this video
Click Here
Seeing as Eddie Vedder is listed at 5 ft 7 and in this video Caleb is wearing HUGE heels. Vedder seems to be wearing flats. Here is also a picture of the boots Caleb is wearing.
Click Here
MD
said on 4/May/11
Just saw the quote by fellow bandmate Jared. He may be right, but the irony is that ALL of them have a penchant for heels; Jared's just happen to often be shorter than Caleb's, but it's hard to tell any of their true heights due to their really elevated footwear.
Here's another photo of the two back in 2009.
Click Here
I still think Jared may be misjudging, cause I think even barefoot Caleb would be just a tiny bit taller, maybe around 0.25" taller. But, they both are basically the same height. I just don't know if that height is closer to 5'9" or 5'10".
SAK
said on 3/May/11
Oh wow, he really does wear some huge heels for a guy,
I had no idea he was around average height @ 5ft10, I assumed he was atleast 6ft0, but now I know y I over-estimated him, its the heels
MD
said on 2/May/11
His girlfirend, Lily Aldridge, is a fashion model who is listed at 5'9". It seems though, that his heels are often nearly as large as her's. lol
Click Here
Click Here
Not great pictures, and it's hard to tell exactly how high her heels are. This is not even to mention that she may not even be her listed height for all we know. Further complicating things is that he seems to always be in some pretty high heels, himself. So, I really don't know.