Cam Gigandet's Height
5ft 11 ½ (181.6 cm)
American actor, known for roles in films such as Twilight, Pandorum, Never Back Down, Burlesque and Easy A.

Photos by PR Photos
You May Be Interested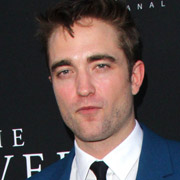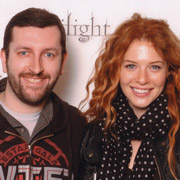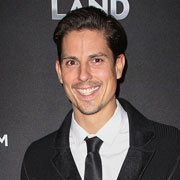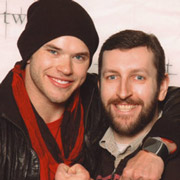 Add a Comment
88 comments
Average Guess (33 Votes)
5ft 10.98in (180.3cm)
OriginalAnon
said on 25/Mar/20
He's closer to 5'10'' than he is 6', that's for sure.
Charlie
said on 1/Aug/19
Anything below 5'11 is a joke.
gfh
said on 17/Oct/18
5'10.5" looks like
MAD SAM
said on 23/Sep/18
Seems like a 181 cm guy
Ruben Bosco
said on 19/Aug/18
Strong 5 ft 11
berta
said on 29/Mar/18
rob take a look at the movie " trespass" with him and nicole kidman. there is some barefoot scenes in that movie with them together. to me they look pretty mutch the same height in those scenes. there is no way this guy could ever be taller than 180-81
Seth
said on 4/Feb/18
He looked half an inch taller than Sean in the movie, but for the awards he looked a full two inches taller. Sort of fishy. Looks like 2 inches shorter than Cullen as well
Chris
said on 19/Sep/17
A solid 180cm, a lean one too.
6'1-6'1.5 Guy
said on 4/Jun/17
In the film "Trespass" (2011) he was 1 cm taller than Nicole Kidman and was exactly the same height as actor Ben Mendelssohn (they were face to face, at the same eyelevel, exactly the same height) 1.80 / 5'11.
So I think he's 99.99% 5'11 the guy.
Balrog
said on 2/Apr/17
Aaron, in Never Back Down both Sean and him were barefoot. He is taller than Faris but not by that much.
5'11" at most for Cam.
berta
said on 6/Feb/17
i think this guy is the most overlisted on the site. There is even a chance he could be littel under 5"11. but lets say 180 with a chance of 179 as a low. never is he 182. i think as usuall the generall guess is about rgiht littel under 5"11. even dennis quaid who is at best 182 but big chase that he is shorter was 1 inch taller
Josh Jeffords
said on 17/Nov/16
Yeah he's a long armed 5 9 not close to 6 ft.
Barely taller than Ben foster shortish by aging quaid.
FYI kids twilight is cast with Hobbits all under 5 9.
Zele
said on 23/Feb/16
Hes 5'9....
Ferris
said on 12/Dec/15
@Editor Rob, what about 5'11" flat?
Editor Rob: you could argue that, but at times I think he does look over it.
Balrog
said on 7/Nov/15
Well, it's hard to me to believe he is this tall. A flat 5'11'' I could buy
Aaron
said on 17/Sep/15
He was also barefoot in Twilight. We need to keep that in mind.
He looks slim and tall. Gives the impression of a 6' tall man, even if he's slightly below that mark.
Aaron
said on 17/Sep/15
When comparing Cam to Sean, you have to bear in mind that Cam was barefoot a lot of the time in that film, while Sean pretty much always had his 1-1.5 inch sneakers on.
mr.rashid
said on 20/Aug/15
@Editor Rob,
i know that u think he looks 1.5 inches on Sean Faris, but there are other times (especially in never back down) where he wasn't much taller than or probably close in height with Sean.
Maybe a downgrade to 5'11-11.25" could b a better call?
[Editor Rob: that range isn't impossible]
Balrog
said on 6/Aug/15
Rob, you can't have this guy at 182cm and Sean Faris at 5'10" when they were so close in height in Never Back Down.
Balrog
said on 1/Jul/15
Don't know how this listing is still holding, he looks 5'11'' at best most of times...
MarcusTheSwede
said on 23/Apr/15
This guy is at best 180cm just Google picture with him and showel face Robert Pattinson and the other guy that was Jacob in Twilight movie who is listed I think about 173-174 and you clearly see Cam Gigandet is well well below Robert Pattinson atleast 5cm Cam is at best 180cm but slim build perfect body proportions that make it seem hes taller but he clearly isnt. 180cm at best. Needs downgrade Rob.
MarcusTheSwede
said on 23/Apr/15
This guy is at best 180cm just Google picture with him and showel face Robert Pattinson and the other guy that was Jacob in Twilight movie who is listed I think about 173-174 and you clearly see Cam Gigandet is well well below Robert Pattinson atleast 5cm Cam is at best 180cm but slim build perfect body proportions that make it seem hes taller but he clearly isnt. 180cm at best. Needs downgrade Rob.
Hypado
said on 20/Jan/15
Cam Gigandet's height is 5ft 11.5in (182 cm)
No doubt.
Charlie
said on 9/Oct/14
How do u know he is tops178 Freddy? Did u measure him??
Sean73
said on 12/Sep/14
In the Nic Cage movie Trespass Cam is standing barefoot with Nicole Kidman.There both the same height.5'10.5".
chrissss
said on 21/Mar/14
u see his height can vary, at times he looks like a solid 6', and then other times a weak 6ft(182cm) like he really appeared that height in never back down, but then when he stood next to 6'1 bass rutten he looked almost 3 inches shorter, and then in the room mate he looked a solid 5'11, same with the oc, tbh i think he's 5'11(180cm) he has a very lean cut look that can make him look taller and onli appeared 5'10 in baggy clothes...soo 5'11 for cam
Freddy
said on 24/Feb/14
wow 6ft range, seriously? now thats a big exaggeration of height....he is 5'10 tops
Balrog
said on 12/Sep/13
Rob this guy was barefeet next to Sean Faris in Never Back Down and NEVER looked 1.5" taller than him, maybe half inch but that's it.
adam
said on 24/Aug/13
This is pretty good proof that cam is at MOST 5'10.
Click Here
anthony
said on 23/Aug/13
Come on guys. He is 5'11,5 or sometimes he looks 6 ft. In O.C he was an inch taller than Adam Brody who is 5'10,5.
rob
said on 13/Aug/13
Met this guy in Charelston. He was only 5'9-5'10.
Balrog
said on 3/Jul/13
Rob, have you watched Priest? Gigandet looks way shorter than Bettany.
refresh
said on 24/Jun/13
WOW this guy is 176-177cm top barefoot! remember the OC? there is tones pic and scenes where he is barefoot with Mischa Barton (5'9)
Click Here
or something like this...
Click Here
Click Here
...
Cole
said on 16/Jun/13
He's nowhere near this height, come on now. Robert Pattinson towered over him. 5'10 tops.
Jose
said on 22/Apr/13
He's 5'9 barefoot. 5'10 in shoes. Can get to 5'11-6'0 in nice elevated shoes. Just look at his proportions closely...you can tel hes in the 5'9-5'10 range...not that hard. Plus i met the guy in San Jusn, Puerto Rico. Very nice guy, but im 5'7 and he was barely 2 inches taller then me and he was barefoot.
Lenad
said on 10/Apr/13
Cam looks 5'11ish to me
Josh
said on 14/Feb/13
he´s around 5'10
Tony
said on 11/Feb/13
I think 5'11 or 5'11.25 might be a better listing, considering how he looks next to guys like lautner, lutz and pattinson.
Trey
said on 25/Dec/12
He's 176-177 cm. Inflated listing, this.
balrog
said on 5/Dec/12
In never back down he's barefoot and same height that Sean Faris listed here at 5'11'' in fact maybe Faris is taller. Also in "Priest" Paul Bettany towers this guy clearly which make me doubt of 5'11''. Gigandet looks average to many times.
James
said on 18/Nov/12
Hey guys i just want to put an end to his height mystery. Cam's sister kelsey is actually my cousins friend. Iet Cam once (very nice guy) and he had boots to give him about an inch. I am 5'11.5 and had flat vans shoes that put me too 6'0. Cam was about an inch shorter then me with his boots
He is in the 5'9-5'10 range. Certainly not 6'0 though. But the guy can get up to 5'11 with his boots haha.
argentino
said on 12/Nov/12
there is no way that Cam is 182cm, in never back down he is the same height or less than Sean Faris, and Faris is no more than 180 cm
mId
said on 11/Nov/12
Original: 5'11.5 is what Rampage is MAX. He is barely taller than rashad and hendo and those guys are 5'10 tops in my eyes, most fans eyes and it's what they have been listed as in the past. If you look at rashad training with gsp he looks almost the same height. and gsp is about 5'9. When rashad met tyson they were pretty much same height too.. and tyson is 5'10 here.. 5'9.5 in my eyes. Basicly from almost every fighter you can take away 2 inches.. less in some cases and even more in some. Shane carwin.. listed 6.5 and he is not even 6'1.
Original
said on 4/Nov/12
Rampage Jackson is more like 5'10" max. WTF?????????????
He's 5'11.5" min. taller than 5'11 rashad evans, 5'11 dan henderson.
balrog
said on 16/Oct/12
Wow just 5'9''? Well, this listing actually surprises me, I thought he was 5'10'' or something... In Priest, Paul Bettany clearly towers him.
BigT
said on 24/Jul/12
I´ve actually met and talked to him face to face, and I can confirm that he´s in the 175 cm range, he had really big boots on so he was about my height, (180 cm in converse). 176 cm out of bed would be my estimate. Surely 182 cm is way too high as he looks the same height as Taylor Lautner and much shorter than 183 cm Kellan Lutz and 180-181 cm Robert Pattinson.
mId
said on 28/Jan/12
I remember him fromthe OC.. he looked 6'1 on that show.. then I saw the "training" he did with bas rutten.. and they are pretty much identical in height barefooted on the mat. Bas I believe are about the same height as rampage and couture. they are all listed 6'1 but are more like 5'11-5'11.5. Couture can even be a little shorter these days. So yeah.. cam would be about that height too, but man.. pattinson ain't over 6 feet in my eyes so cam has got to be closer in height to him than what it looks like or else these mma-guys are even shorter than about 5'11.
Joe
said on 25/Jan/12
No way is he 6 ft. Cam is standing next to Taylor Launter whos height is 5 7' 5'8 at best (it says so on this site), and he looks the same height..although his posture isnt to great but 5 9' at best.
Click Here
steven
said on 17/Jan/12
this guy frame look like a 5'10 guy or lower like justin timberlake. i don't buy bigger than 5'10.
ja
said on 1/Jan/12
hi just look this Open in new window the first pic is with cher. cher is 5"6 on here so 5"6 more 3 inch heel 5"9 and they look almost same height 4 cm less at most and he is in 1 inch boots do your maths. what do you think rob. i say 178-9 cm for Gigandet sorry for my english i dont use traductor
Chris
said on 6/Dec/11
He has weird posture, i'd give him 5'11. Doesn't seems to be a 6 footer.
TruebloodFan
said on 21/Nov/11
he looks shorter than Kidman. looks 5'10.
jake, 1.82 m
said on 3/Nov/11
To me he seems 180-181 cm.
Tim
said on 3/Nov/11
Looks smaller than Nicolas Cage in Trespass who is supposed to be 183cm. Not higher than 5'10 to me too...
LAN Jiao
said on 31/Oct/11
Atually he look physically 5'10 frame. Not higher than 5'10.
LUCOSO
said on 21/Sep/11
he has a weird height not short but not tall,looks way taller than sean faris and way shorter than robert pattison
Ceco
said on 8/Jun/11
no way hes below 5"9 thats a crazy thing to say. The guy is 5"11.
Jed
said on 4/Jun/11
I know someone who's modelling with him, he's no more than 5' 9" may be a bit less. But with heels he could get up to 5' 11" - 6' easily.
Jim
said on 22/May/11
I was at WonderCon and i saw him there i walked past him im a legit 6 footer, 6"1 with my shoes, i had at LEAST 1 inch on the guy hes prob at most 5"11 thats being a little generous though, most likely 5"10.5 barefoot.
Larry
said on 22/May/11
Yeah I second both of you, he has extremely narrow shoulders so even though he is ripped, the lack of broad shoulders does make him appear smaller muscularly and virtically. That's why I said he looked scrawny earlier, even though he does have a good amount of muscle mass and is really ripped, those narrow shoulders are a killer. But still he is a legit strong 5 11 so 5 11.5 seems accurate. I've seen the video with Bas Rutten who's billed as 6 1 and did seem pretty identical in height, but we all know for a fact that pro fighters and wrestlers tend to lie about their heights by at least 2 inches (Take Kurt Angle's 6 foot claim to the reality of 5 10 if not lower). Not all do, but a good amount have the 2 inch lie, actors included. So this listing seems about fair. I'd say a strong 5 11 to be on the safe side, not even sure about that extra half an inch. But definitely at least 5 11
MD
said on 21/May/11
Jayplay, he's not 6'1", but I'm sure you knew that.
jayplay
said on 18/May/11
MD- you are right cam is vert narrow shouldered. Hes an ectomorph, even though he is ripped he is 160 pounds at 6 foot 1.
KING10
said on 18/May/11
Totally agree, his shoulder are narrow but i think he cant change it tho, its his bone structure
MD
said on 18/May/11
Kind of off subject, but did anyone ever notice how narrow-shouldered this guy is? Despite being ripped, this guy has a very delicate build to him, very narrow all the way down.
KING10
said on 16/May/11
srsly guys if cam is 5ft9 or 5ft10 as ur trying to say
someone explain how when he was barefoot he looked an inch taller than sean faris with runner shoes.
that makes sean 173 at most which is impossible cuz he is clearly 2 or 3 inched taller than amber heard.
cam is no way less than 180cm
isles44
said on 11/May/11
deff looks 5 foot 11 in 2nd pic
travis
said on 4/May/11
listed as 6"1 160 pounds in a mens health issue
mikey
said on 2/Apr/11
looks about 4 inches shorter than 6'3 Paul Bettany, hes a 5 foot 11 guy
kaplan
said on 18/Mar/11
u guys are crazy, this guys 6 foot leave it at that, jesus 5 foot 9? yeah ok.... that pic with pattinson he is not standing straigh so yeah thata gonna take 2-3 inches off, hes 6 feet thats all...
zoko14
said on 16/Mar/11
micheal, dont even be generous lol.. Cam is a 5 foot 9 guy, the 6 feet claim is a joke...
michael
said on 15/Mar/11
cam is nowere near 5`11.5 in this photo with taylor lautner and robert patterson, more like 5`9.5 imo
Click Here
zak
said on 12/Mar/11
lutz is 6 foot 1, pattinson is 6 foot and a half, cam is 5 foot 10 and a half
Llama
said on 11/Mar/11
Click Here
If he's 6', Kellan Lutz is 6'2" and Robert Pattinson is 6'2"+
zak
said on 6/Mar/11
lol dont u know every actor lies thier height? Cam is a small guy, atMOST
5"10
pete
said on 21/Feb/11
dudes 6 feet thats it
Legend
said on 19/Feb/11
He's 5'10. Bas Rutten is listed at 6'1, but in reality he's more like 5'11.5, which makes Cam 5'10. Thats it.
issac
said on 27/Jan/11
i saw him yesterday in la walking with his wife and kid im 5 foot 11 and a half prob 6 foot and a half with shoes on, i didnt go up and talk to him but i walked past him and hes dedf 6 foot 1 with shoes on, prob. 6 feet without
john
said on 11/Jan/11
i cast my vote for 6 foot even, about an inch smaller than 6"1 Bas Rutten
KL
said on 7/Jan/11
I would say that Cam is over 6' with shoes on. I'm 5'5" and met Cam while wearing 4" heels. He had over 3 inches on me (with sneakers on).
thomas
said on 1/Jan/11
legit 6 footer. Whats with "5"11.5" crap just put down 6 feet...
horacle
said on 29/Dec/10
6' looks tall
james
said on 6/Dec/10
ummmm any proof thats hes 6 feet? pics??
adam
said on 2/Dec/10
5'10 guy nothing more
guy
said on 27/Oct/10
is this with or without shoes?