Cameron Dallas Height
5ft 8 ¾ (174.6 cm)
American Internet personality, who has amassed 20 million Instagram followers and over 5 million Youtube subscribers. At age 17 he said
"I'm only 5'8"
and then by 18
"I'm only 5'9" ... But still growing"
.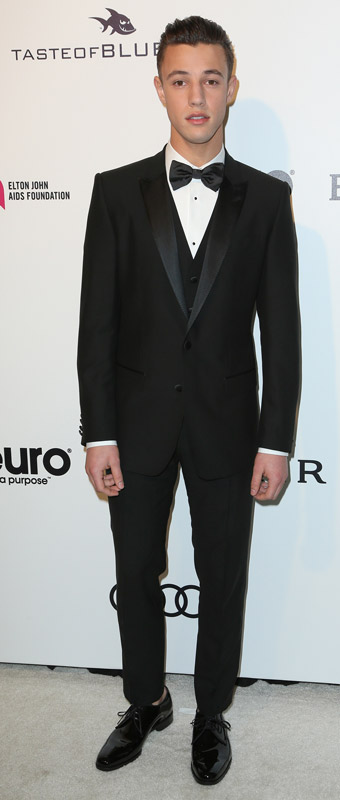 Photos by PR Photos
You May Be Interested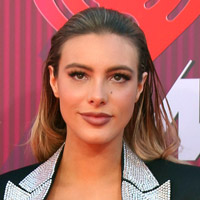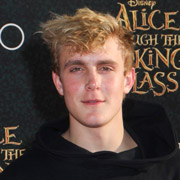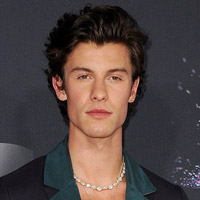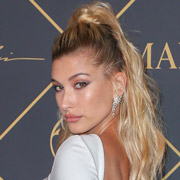 Add a Comment
39 comments
Average Guess (50 Votes)
5ft 8.43in (173.8cm)
Caseylove
said on 27/Jul/20
Hey rob, I agree with specter about a page for Johnny Orlando. He is lying about his own height worse than Bieber was/is only difference is he wears thick boots AND lifts instead of just lifts
Specter
said on 5/May/20
Hey Rob, could we actually get a page started for Johnny Orlando. I just can't accept that his own claim of 5'7.5 but in comparison to Cameron who's about 5'9 is below his eyebrows. Which leads me to think that he's 5'4.5"-5'5" since that's a 4 inch difference.
Click Here
Caseylove
said on 16/Apr/20
Hey Rob, if you believe Cameron to be just under 5'9" how y'all do you think Johnny Orlando is based on this recent photo of the two of them? For the record he claims 5'7.5" which looks like a joke in this pic, he looks more like 5'5"-5'6"
Click Here

Editor Rob
Could be in 5ft 6 range, maybe 5ft 6.5 and 7.5 in sneakers.
Peter175
said on 4/Apr/20
Celeb, that's probably from his driver's license. I am 5'9" but got my permit when I was 5'7.5 and 16 and haven't had it changed since then.
He is every bit of 5'8.5-9 but its interesting that he actually got a shorter listing from the police listing
Celeb
said on 5/Oct/19
In the police report it states he's 5'7
Click Here
khaled taban
said on 13/Feb/19
He isn't even 5'8.75"!
Sweetstuff.
said on 29/Aug/18
Rob, can you add the Dolan twins too? they have a height listed around 180 cm but in pictures they are exactly the same height as Cameron.
Nik
said on 6/Jun/18
"Only 5'9" is solid average!
6ftMedium
said on 4/Jun/18
He is only 5'8" and scrawny.
huxley
said on 1/Jan/18
a solid 5'8"
Anonymous
said on 15/Dec/17
Rob, since he is only that height, and he is modeling in IMG Models, which requires a height of at least 5'11'' (180 cm), how do you think he really got there to be a model?

Editor Rob
being a big Internet personality helped him immensely.
Peter181cm
said on 8/Sep/17
He is 5'8.5 at the top! ;)
Jamie
said on 4/Sep/17
Why not add him to Youtube Stars Rob?

Editor Rob
he is now!
Nik
said on 26/Aug/17
About right.
Peter175
said on 24/Aug/17
Looks an inch taller than nick there
Lorde
said on 12/Aug/17
Simplynessa15 said in of her videos that Cameron Dallas is shorter than her.She's only 5'6 so is there a chance he might be 5'7?
MD
said on 9/Aug/17
He is not shorter than Nick Jonas in that picture, but he's really closer to 5'8" than he is 5'9".
Anon2
said on 6/Aug/17
This guy is shorter than Nick Jonas!!!!
Click Here
175cm barefoot? lmao
Bruh
said on 5/Aug/17
Rob any idea how tall Nash Grier is? He claims 6ft

Editor Rob
he might not be far off it.
HIbro
said on 10/Jul/17
Cameron gas to be taller than 175 if Bieber is 171,he seems a lot shorter than Dallas
176cm guy
said on 19/Jun/17
@ehhh Could look anywhere around either 5'11" or 6ft (since he has claimed 6ft in a Q&A video a few years ago).
Slim 181 cm
said on 17/Jun/17
Rob, being generous?? He's 174 or 174.5.
AJ
said on 15/Jun/17
Weak 5'9" is possible as flat 5'9"
ehhh
said on 15/Jun/17
Rob, how tall would you say Nash Grier is? There are numerous photos of him and Dallas together.
Borats Chicken
said on 15/Jun/17
Rob, maybe hes more of 5'8.75?

Editor Rob
that mark is quite arguable.
Cameron
said on 14/Jun/17
Looks liked I'd just edge him out, I'm just under 5'9". 5'8.5" would be my guess.
176cm guy
said on 14/Jun/17
Click Here
In this video, kind of having a hard time seeing 5'9" there next with James Corden. When you look at a comparison between James and Harry, it is quite easily a noticeable difference. Harry may not be that much taller than James, but with the height comparison it is quite easy to tell that Harry is definitely taller. But here, kind of hard to tell. Like both of their height looks almost identical from one to another. I'm thinking 5'8.5" is probably a better shout, it is possible he could've rounded up his height to the nearest inch.

Editor Rob
when they both have footwear on, he can edge Corden out, you could make a case for 174.
176cm guy
said on 14/Jun/17
@LP Hate to burst your bubble, but you haven't proved anything yet. It doesn't mean i disagree with your opinion, but the photos you sent are not great for a accurate height comparison at all.
Peter175
said on 14/Jun/17
He's taller than Taylor in that pic MD. He's a full 5'9 or close to it
Matt
said on 14/Jun/17
5'9'' No more. He finished growing
MD
said on 14/Jun/17
Come on, now, people.
With 5'8" Usher:
Click Here
With 5'8.5" (or whatever he really is) Taylor Lautner:
Click Here
Cameron is the same 5'8" he's been for quite a few years now.
I'm actually surprised he was given his claim to start him out, here, because it's clear he's not that tall. As is the usual case, if anything, he's probably not even a full 5'8", though not much off that. He's thin with some relatively long limbs; that's about the extent of his "tall"ness. Kid's not even a centimeter taller than 5'8".
MD
said on 14/Jun/17
There is no way he's 5'9".
MaSSaD
said on 13/Jun/17
You'd be very lucky if you grew an inch after 18 , chances are you're not going to grow half an inch .
Sena
said on 13/Jun/17
He seems quite tall
Peter175
said on 13/Jun/17
Honest guy. Looks it near Corden
jjj
said on 13/Jun/17
Flat 5'9 i reckon. Although in that picture he looks more about 5'8.
MaryAnne
said on 13/Jun/17
Still growing? Nah. 5'9. No more than that.
Hans Meiser
said on 12/Jun/17
He's still 5'9. Growth after 18 is rather rare.