Carol Burnett's Height
5ft 6 ½ (168.9 cm)
American actress best known for roles in films such as Annie, Eunice, A Wedding, Friendly Fire, Noises Off, The Front Page, Between Friends and The Four Season. On her TV series she mentioned she was 5ft 7, although in a film 'Pet and Tillie' said 5ft 6/7.
[Whilst on the Garry Moore Show] My weight dropped to 105 [pounds], and I'm 5-foot-7. I looked like John Carradine in drag.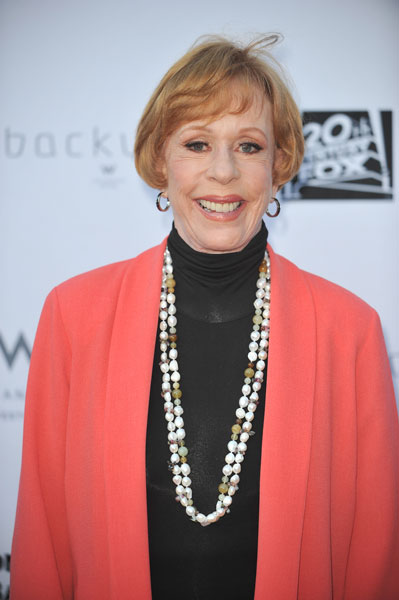 Photos by PR Photos
You May Be Interested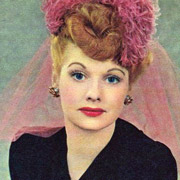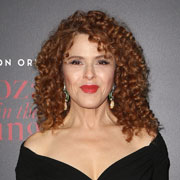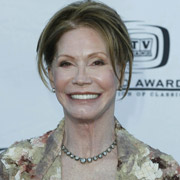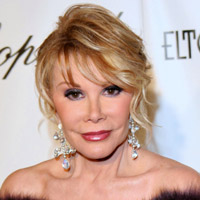 Add a Comment
11 comments
Average Guess (3 Votes)
5ft 6.67in (169.3cm)
Arch Stanton
said on 11/Dec/15
Her voice in The Front Page is really a candidate for most irritating voice for a film actress ever. Really grates and goes through me!!!
richinkle
said on 3/Dec/14
Lucille Ball is a full inch taller than Carol Burnett, which would make her close to 5'-7 1/2". This is clearly presented in this Lucy Show episode. In several scenes, side by side, Ball is consistently 1" taller than Burnett. Sometimes she looks nearly 2" taller, but then it appears her heel is a bit higher as well.
https://www.youtube.com/watch?v=9TWgQhk8gwo
Seb
said on 8/Oct/14
Somewhere else it states that she's 5' 6½" (1.69 m), which based on what you say here, is just about spot-on - also, it is not very usual for an actor or publicist not to tell porky pies.
richinkle
said on 13/Feb/11
Another dance number with Lucille Ball and Carol Burnett from the late 60's. Lucy in her late 50's and Burnett in her mid 30's. Wearing almost identical heels, Lucille Ball looks at least 1" taller, if not a bit more.
Click Here
richinkle
said on 30/May/09
Antonio is absolutely correct about Lucille Ball being about 1" to 1 1/2" taller thank Carol Burnett when they have stood side by side, and danced together, on numerous occasions during the 60's and 70's when Ball was in her mid 50s to early 60s, and Burnett was in her 30s. Here is one scene from "Carol + 2", a 1967 tv special with Lucille Ball and Zero Mostel.
Click Here
In this farewell, they are all standing and swaying and singing side by side (a little after the 6:00 mark). You can't see their footwear, but Carol is clearly wearing flats, and Ball heels, because Ball stands taller next to her than I've ever seen - nearly 4". Assuming Ball has about a 2" to 2 1/2" heel advantage over Burnett, that would make her a good 1"-1 1/2" taller. Zero Mostel looks about 5" taller than Burnett and 1" taller than Ball.
Now, if you check out youtube clips of Burnett with Cher (5'-6"+) and Julie Andrews (5'-7"), and she's about the same height as both +/- 1/2", you will conclude than Burnett is about 5'-6" to perhaps 5'-6 1/2". This makes Ball 5'-7 1/2" , which is her stated height in her autobiography. I would give Mostel about 5'-10' to 5'-11".
Antonio
said on 19/Apr/09
Carol was 1"-1.5" shorter than Lucille Ball. Carol was probably around 5-5. Lucille at 5-6.5".
I saw some hightlights of the 2 of them together on TV tonight. They were both wearing the same outfit and shoes, and standing identically.
RisingForce
said on 22/Jan/09
Here she measures up quite well to Burt Reynolds who is wearing cowboy boots.
Click Here
I think Burt was about 5'11" when he was younger and he often had 1 or 1 1/2 inch lifts along with those 2 inch cowboy heels.
Mr. R
said on 29/Jul/08
She might be a little less than 5-6 now. I met her in New York, one night after The Tony Awards on Broadway.
richinkle
said on 25/Apr/06
This is a great photo of Carol Burnett and Lucille Ball around 1970. Same posture, same heels....it shows Lucy to be about an inch taller, or a good 5'-7 1/2".
Click Here
Mr. R
said on 18/Apr/06
This is about right. I ran into her in New York a few years back. I had her give me an autograph, and when I turned my bag over to give her a flat space to write upon, my checkbook fell onto her foot. Lovingly, I suggested she sign my checks!
Frank2
said on 18/Apr/06
She looked almost the same height as Julie Andrews, but that could be due to different heel heights on the two women when they appeared together.