Cassidy Freeman's Height
5ft 8 ½ (174 cm)
American actress best known for playing Tess Mercer on tv series Smallville. In film, she can be seen in the horror movie YellowBrickRoad. In a Collider.com interview she said
"I'm 5'9"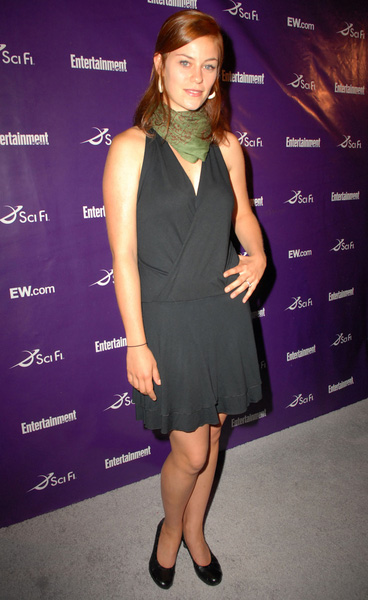 Photos by PR Photos
You May Be Interested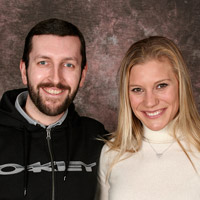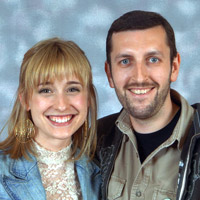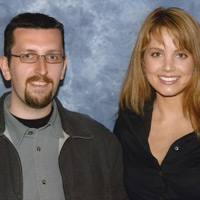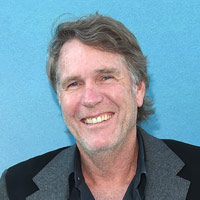 Add a Comment
38 comments
Average Guess (13 Votes)
5ft 8.17in (173.2cm)
Chris Junior Hernandez 1990
said on 24/Feb/20
I wouldn't go below 5'8 1/2. Use to think she look 5'9
Andrea
said on 16/Feb/19
Hard to believe she's anywhere near 5'9 next to Tom here:
Click Here
At the same time, I certainly wouldn't put her under 5'8 with Erica
Click Here
Click Here
and Katee Sackhoff
Click Here
.
Somewhere between 5'8 and 5'9 is believable, but the full 5'9 is still too much, IMO.

Editor Rob
5ft 8.5 could well be closer.
Junior Hernandez 1990
said on 28/Jun/18
She does look 5'9 in NCIS.
Jay
said on 28/Apr/15
Cassidy is taller than Erica in all the pics they're in together. She sometimes even wears flats.
Jay
said on 18/May/14
How does she look 5'7 when she's clearly taller then Erica Durance mr.rashid?
Len
said on 16/May/13
She's likely 5'8"... what she looks like on Smallville, anyway.
ANDREA[ITA]
said on 13/Aug/12
Hey, Patrick, i didnt say she's the same height of Erica Durance, read it again! I said she said to be the same height of Erica, she said it in an interview. Anyway, if you say she's an inch taller than Erica, she's still not 5'9, but 5'8 which was his previous listing, which clearly was closer to the truth!
patrick
said on 12/Aug/12
No dear Andrea, for once i disagree for she is visibly an inch taller than Erica Durance. it is hard to see such a difference but it is always in favor of Cassidy. Tom is huge anyway and when they do not care for it, he is always taller than all the others but some gigantic extra here and there...or Kane, not Batista. Cassidy looks not only tall but real strapping too. She actually is the only one making Erica looking weaker..Excsllent actress too and a very interesting character if any.
ANDREA[ITA]
said on 28/Jul/12
Rob, you really think she's this tall? :O 5'9??? Just because she says it? She looked max 5'8 next to Tom Welling! She said they used apple boxes with her... And she also said she's the same height of Erica Durance, here at 5'7...
[Editor Rob: she does look a little taller than erica, in this case maybe I'm giving Cassidy what she claims till one day I meet her.]
ANDREA[ITA]
said on 10/Jun/12
Rob, i think this listing is quite correct even if Cassidy, in an interview, says she's the same height of Erica Durance:
Click Here
Erica is listed at 5'7...
dale
said on 18/Apr/09
What is scot Travis height?
RisingForce
said on 9/Sep/08
Sre you a metal fan Brad?
You seem interested in Priest and Iron Maiden. I'm a huge fan of many classic metal bands
These are my estimates for some of the notable metal musicians I've met.
Bruce Dickinson- 5'4"(much shorter than I expected)
Ronnie James Dio- 5'4"
Zakk Wylde- 6'2"
Yngwie Malmsteen- 6'3"
Doogie White- 5'6"(Yngwie Malmsteen/Rainbow vocalist)
Steve Vai- 6'2"
Zakk Wylde- 6'2"
Yngwie Malmsteen- 6'3"
Vinny Appice- 5'9"
Geezer Butler- 5'6"
Tony Iommi- 6'0" or 6'1"
Brad
said on 17/Aug/08
Glenn's Priest figures were a joke. Halford isn't 6', I've met him. He isn't close. Tipton is 5' 9.5". Another series of heights to support his 5' 8" fantasy.
glenn
said on 21/Aug/07
listen,im not interested in gibberish from one encounter and 2 members.i met all members including dave holland over and over again during a 17 year period.
PriestFan
said on 21/Aug/07
I did. I only met Tipton and K.K. not the whole bend.
glenn
said on 19/Aug/07
oh,i forgot you met them.
PriestFan
said on 19/Aug/07
yeah glenn, maybe in boots! I only made a mistake with Halford, he is 5.11 but that's it!
glenn
said on 19/Aug/07
bull****.travis was 6-7 peak.tipton is 5-11.halford is 6ft.ian is 5-8. your only right dead on with kk surprisingly.
PriestFan
said on 18/Aug/07
Downing - 5.5, Travis - 6.4/6.5 (used to be taller), Hill - 5.7, Halford - 5.9, 5.10 MAX and Tipton is 5.10. END OF DISCUSSION!
glenn
said on 8/Mar/07
halford is 6ft.tipton is 5-11 cause i met him many times
chris
said on 7/Mar/07
how is Glenn 5-11??? he looks 5.9ish.. if u look inside Stained Class remasters booklet you can clearly see a small Rob Halford standing right next to Glenn, i think we all imagine that Rob is tall cuz he wears all that artillery which makes him look bigger and taller !
Glenn
said on 20/Sep/06
Ok.sure.actually you caught me.Im 5-6.
RHendry
said on 19/Sep/06
I have met Glenn Tipton. I am 5'9 and he is shorter than me.
Gotxo
said on 4/Aug/06
Danimal, the guy is an oldy, no doubt, bu he still rocks!
And if he was like 5'11"/6'he can still be at least 5'10" or more, he's not that old. Plus he has an skninny frame, no weight problems he prolly hasn't shrunk not even an inch.
But we are forgeting Glenn met him months ago and described him at 5'11" so i guess he's pretty much the thing.
Danimal
said on 3/Aug/06
I know. I have Metal Works. That was a Killer album released in 1993. From that pic, I can't seem him being more than 6'0" if he stood fully straight.
Gotxo
said on 3/Aug/06
I've nothing to realize, Glenn has presented you a real and recent proof, meeting + photo. I've also posted a very checkable source of graphic material, every one who owns Metal Works Cd can see the photo of the band in the inner part of the case, and Glenn is only shorter than Scott Travis.
Danimal
said on 2/Aug/06
Gotxo, realize that pics of Glenn range from the EARLY 70's to today. The man is pushing 60 today. He may have been a couple of inches taller in his earlier days.
Glenn
said on 17/Jul/06
I always speak the truth Gotxo.
Gotxo
said on 17/Jul/06
Glenn:
I only say what i think, you seem to be honest, you never downgrade no one even if it's an screwball as Bloom is.
Strunz
It's hard to me to belive that, he's the tallest of the band save Scott Travis,
that would made 5'8 Ian Hill and 5'7" Rob Halford (let's forget about Downing).
If' you're a Priest fan, check the photo inside the Metal Works 73-93 album.
There Glenn it's at a lower level than the rest and seems equal taller than them
(with again travis exception) and looks about 7-8" shorter than Travis.
Don't come with boots, all of them feet are visible in that shot and all of them are wearing boots.
Glenn
said on 16/Jul/06
Thank you gotxo.
Strunz
said on 16/Jul/06
Gotxo: In boots perhaps 5-11. I spoke with him briefly at the NAMM show and throughout our short conversation I kept thinking to myself, "man, he's shorter than me". I'm a huge Priest fan but, I know what I saw. 5-9 max.
Gotxo
said on 15/Jul/06
Strunz:
The guy has never looked under that, plus Glenn met him in person and is 5'8" if Tipton would be only an inch over him, the chances for a bad guesstimation would be none.
Glenn
said on 15/Jul/06
Hundreds of pics of him with other member of priest proove you wrong.
Strunz
said on 14/Jul/06
5'11"??? Absolutely not. I stood next to him at the NAMM show 2 years ago. He was about 2"'s shorter than me and I'm exactly 5-11. He's 5-9 max.
Glenn
said on 20/Mar/06
kk is 5-5.travis is 6-7! looking more 6-4 nowadays,but did look taller in early 90s.
Priest
said on 19/Mar/06
what is kk downing's height?
what is travis's height?
Glenn
said on 19/Mar/06
halford was dressed normal.I always thought they looked the same.could be wrong.thanks!
Gotxo
said on 18/Mar/06
Thankyou very much Glenn, and yes he looks about 5'11" in that photo.
But again, why then he looks normally taller than Halford.
Whas Halford wearing the same hig heeled boots that uses in scenario when you met
him?