Robert Taylor's Height
6ft 2 ½ (189.2 cm)
Australian Actor best known for appearing in films such as The Matrix (Agent Jones), Storm Warning and Vertical Limit. On tv he is well known for the show Longmire. He once said
"I'm pretty tall, 6ft 3ins."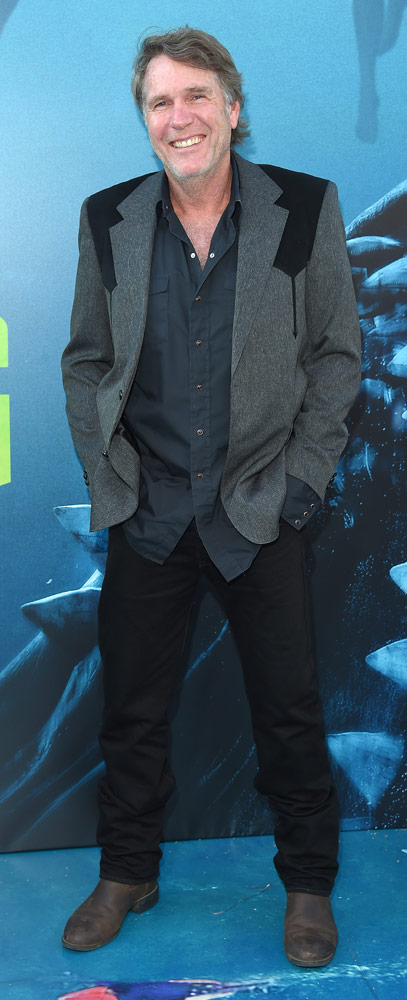 Photo by DFree/BigShot.com
So although I think of myself as a big guy, I guess, I'm not a BIG guy. I'm pretty tall, 6ft 3ins. I wouldn't know what I weigh, I can't remember. I always think, "Is it 121/2 stone?" Then I think, "No, it's 141/2 stone."
-- The Mirror, 2001
You May Be Interested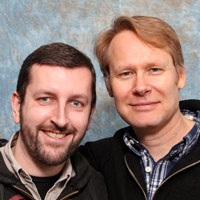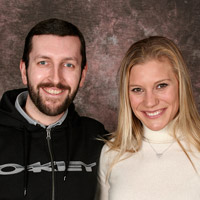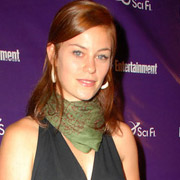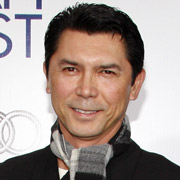 Add a Comment
28 comments
Average Guess (10 Votes)
6ft 2.47in (189.2cm)
RJT
said on 24/Aug/20
Hi Rob do you think it's also common for non American/British guys but native English speakers such as Australian to claim taller than they really are? I heard that Australia changed completely to metric back in 80s due to the government wanting to be in line with the rest of the World, though the older generations like Robert might still use imperial system.
Maybe it's honest mistake of converting or just rounding up?

Editor Rob
I think it's not unique to any countries, many people globally have inflated their height a little or a lot.
Rampage(-_-_-)Clover
said on 9/Apr/20
Certainly more than just half an inch between him and Hugo Weaving. Maybe the latter is a bit under 6ft2, Rob?
Barry Jones
said on 8/Apr/19
Maybe 6'2.75 peak, and 6'2.25 out of bed now. He looks at least a half inch shorter than Barry Sloan in season 6 IMO. I think his rugged physique and long face might make him look a little taller than he is. Love him as an actor though. Had a man-crush on him growing up watching Yellowthread Street.
MAD SAM
said on 3/Jul/18
Tall guy 189-189.5 cm range
Starlo
said on 12/Dec/17
Damn, hard to find many actors who consistently have such bad posture. I swear he loses 2-3 inches easily, and was matched by Longmire co-star Bailey Chase many times (to the point I thought Chase was 6'1-6'2, but then again, he was always wearing those cowboy boots, I'm sure. But I still don't see him under 6'0 at all.)
Anonymous
said on 17/Nov/17
Brandon if he's only 6ft1-2 then Hugo Weaving is 5ft11-6ft!
Rampage(-_-_-)Clover
said on 25/Oct/17
Yeah a bit taller than Hugo
Brandon
said on 15/Aug/16
Now im thinking more 6'2.75" peak and 6'2" current
Brandon
said on 17/Jul/16
He seems to have some early height loss combined with poor posture. He looks 6'1"-6'2" on longmire. I would say 6'3" peak height and 6'2.5" current height.
Carl
said on 12/Sep/15
In the first matrix he played an agent and he looked at least 6 foot 2. I believe he was taller than hugo weaving
mrbobh5344
said on 27/Aug/15
Have watched all episodes. He never towers over the other men... like many 6'3" guys do. Do feel he is over 6'... could accept 6'2" max with his poor posture. Have heard him speak with his Aussie accent. It is a hoot.
pjk
said on 22/Oct/14
This is a real tough one. Just started watching Longmire. He certainly looks like he has bad posture or a Kyphosis but if he really is anywhere near this height then there are some other tall actors in it also.
Paul
said on 6/May/14
There are two Robert Taylor actors, one is American (born in 1911 and died in 1963) and the other one is Australian (born in 1963).
Arch Stanton
said on 20/Dec/13
Yup Sam, he's now up. You're confusing this one with the classic actor Rick!! And he wasn't short either!
Sam
said on 18/Dec/13
Rob, would you add the older Robert Taylor?
Rick
said on 17/Dec/13
Robert Taylor was supposedly pretty short, so Barbara Stanwyck thought when she first met him. I always thought he was a little taller. He was pretty slim and natty, so this helped.
Steve
said on 6/Dec/13
Star of TV's Longmire. I met him a few months back and this seems about right. I'm 6' 3" and we were pretty even in the height department.
Sam
said on 14/Nov/13
I was surprised this wasn't a page for the classic Hollywood actor (though I know he wasn't 6'3"), not sure if I've heard of the Australian one.
Arch Stanton
said on 13/Nov/13
Rob is Robert Taylor the classic Hollywood actor worth adding? He was a leading actor in films like Waterloo Bridge and Ivanhoe.
dickie d
said on 14/Jan/11
looking at him in stills he seeme to be about 5'6'to 5'7' tops
Shadow2
said on 25/Dec/10
Amazing, two Robert Taylors! The "Aussie" one is a minimum 6'2", not necessarily a 6'3" due to him being taller than Hugo Weaving. I've worked with Hugo, he's 6'1" max, not the 6'2" often mentioned here. The "Hollywood" Taylor was 5'11.5", and looked it in films, such as 1954's "Rogue Cop" where 6'3" Steve Forrest played his brother.
Anonymous 2
said on 14/Jun/09
There seems to be confusion over which Robert Taylor this page is referring to. The one that played Agent Jones in the Matrix is most definetly 6'3" at least, because he is visibly taller than Hugo Weaving, himself around 6'2".
Isadora
said on 15/Aug/08
Robert Taylor's height is 5 ft 11,5 in (182 cm) Robert Taylor the great movie star (1911-1969)
Steve
said on 8/May/08
Robert Taylor from Ivanhoe fame was 5'11". He was not in "father knows best." He died in 1969.
Bob
said on 6/Jan/08
His P.R. must still be on the payroll.....Robert taylor the actor was a "stump"...5'8 at the most
Russ
said on 22/Oct/07
I can think of two Robert Taylors. One had dark hair and a slightly stocky build. He was in many Western movies back in the 40's and 50's. I beleive he had many other roles in the 30's. He looked to be 5' 9" to 5'11". But surely not 6'3". The other Robert Taylor was in "Father Knows Best, an old sitcom from the late 50's?. He looked to be 6' or maybe 6'1".
Daman
said on 1/Jul/07
Who is this Robert Taylor, the one I know of was the one my grandmother loved more than any of the other actor in the thirties and forties, he was at best five eleven and a half, more likely five ten.
[Editor Rob: Read the blurb at the top...]
patrick
said on 13/Apr/07
WHAT ROBERT TAYLOR ? Certainly not the great one, star of the late 30ies until fifties and dead in 67; This one was never 6'3!