Lou Diamond Phillips Height
5ft 11 (180.3 cm)
Philippines born Actor best known for films such as La Bamba, Young Guns, The Big Hit, Courage Under Fire and tv shows like Stargate:Universe.
It's funny, but the comment I get more than any other is "You are taller than I thought you'd be." Do I look that short on screen? Maybe it's because they made me stand in the back in 'Young Guns' and they put me on the shortest horse! I am actually about six feet tall if I don't slouch, which my wife constantly tells me not to do.
I got down to 154 [pounds] — normally I'm 172, 173, and I'm 6 foot!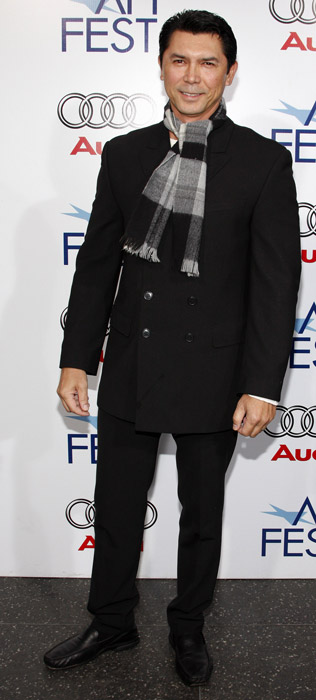 Photos by PR Photos
Used to be afraid of heights, not my personal height. I'm actually 6 ft. tall but a lot of people assume I'm short! Dunno why!
You May Be Interested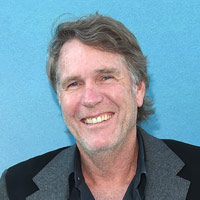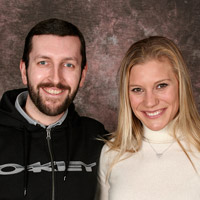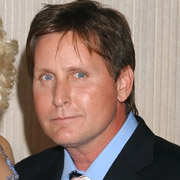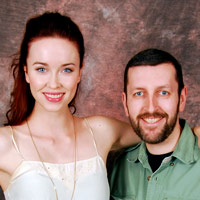 Add a Comment
60 comments
Average Guess (27 Votes)
5ft 10.59in (179.3cm)
Miiiiiiighty_-
said on 11/Nov/19
He looks at least 2 inches taller than Kiefer Sutherland & Dermot Mulroney in Young Guns,how can people say he is below 5'10' or even 5'9 ..?
That's beyond ridiculous.. Not to mention his body proportions don't look like the ones of a 5'9ish man at all...
Yang (5 footer 8, 172-173)
said on 30/Aug/19
5ft 10 indeed. Considerably much taller than Average Filipino men!!!!
Zampo
said on 26/Nov/18
I think a peak and current height may be incoming for Lou soon. Think he has lost a bit of height today. Looks nearer 5'10 than 5'11.
Brett
said on 15/Nov/18
Rob,
I saw him in Los Angeles quite recently... the top of his head was around my eye level ( being 185-186cm) ... my guess is hes maybe on a good day pushing just shy of 5'10... Only reason I'm posting this now, is I looked him up randomly, and saw he lists himself at 6'1"... which is laughable.

Editor Rob
he only claimed six foot (I am sure some other sites have inflated him to 6ft 1), although maybe he can look 5ft 10 range at times.
CreampuffLion
said on 5/Jul/18
I met him about 20 years ago at a Hooters after his band played locally, I am 5'5 in shoes and LDP was definitely NOT taller than me... was totally dumbfounded when my nephew told me he was 6 ft tall... y'all don't believe the google it lies!! If he is taller than 5'4 than dude has had some kind of leg stretching surgery.
jackie
said on 8/Mar/18
I think he is 5'10 because the girls he stands besides they are tall I am 4'10 so I would probably come up to his shoulder
FE
said on 14/Jan/18
@Editor Rob,
He's definitely not 181!
Click Here
Click Here
Click Here
Click Here
Click Here
Click Here
Click Here
Click Here
Click Here
Click Here
Click Here
Click Here
Click Here
Click Here
Click Here
Click Here
Click Here
Click Here
Click Here
Click Here
Spence Maughon (listed 5'8")
Click Here
Steven Soderbergh (5'10", see pics of him w/ matt damon)
Click Here
Click Here
Click Here
Click Here
Jonathan Murphy (listed 6ft)
Click Here
Click Here
Click Here
guy fieri (listed 5'10")
Click Here
Jackson Browne (listed 5'10")
Click Here
Click Here
He only looks 177-179 at best! His 6ft claim is a joke!
What do u think Rob?

Editor Rob
At times his posture makes him look sub 5ft 11, but I think there is some truth in that if he stands at his tallest he can look more like a 5ft 11 guy...6ft in shoes maybe.
Rampage(-_-_-)Clover
said on 4/Oct/17
Brian J Smith stated Lou was taller than him...hmmm
Johnson
said on 4/Mar/17
Same height than Banderas on instagram
Aaron Zamora
said on 14/Nov/16
I believe that it's time for a downgrade he's around 5'10.5
Powerhouse
said on 26/Oct/16
Nope he is a 5'10 range guy
Josh jeffords
said on 11/Oct/16
Looks close to 6 in photos.
but he is shorter than many 6 ft guys so this billing is spot on 5 11 guy.
Very good under rated actor b movies will ruin a career.
Frank R
said on 24/Jun/16
He may have been 6 feet tall in La Bamba. Look at him standing next to Joe Pantoliano in that movie again.
Fez
said on 1/May/16
[Editor Rob: he may well be 5ft 11 max]
Then why don't you shave the 0.25inch off then?
Editor Rob: I will have another look at him, I did watch Stargate Universe and he could look somewhere around 5ft 11 range I thought
Fez
said on 28/Apr/16
@Editor Rob,
Rob, r u sure about this listing? I think u need to have another look at this guy again. He looks only 2 inches taller than Kiefer.
Click Here
i think 5'10.5-11 is his range, he's not 5'11.25" let alone his 6ft claim.
Editor Rob: he may well be 5ft 11 max
charlie
said on 10/Apr/16
I always thought Lou was 5 feet 7 inches very tall guy for a philippines man.
Len
said on 22/Dec/15
Always looks 5'9-5'10".
NB
said on 4/Nov/15
I saw him at the airport once and he looks shorter then 5'11. Some Internet websites have him at 6'1 and I know what I saw is no 6'1 why build up his height like Tom Cruise?
mr.rashid
said on 9/Aug/15
@Editor Rob,
he looks 2-3inches below Mitch Pileggi!
Click Here
Downgrade Rob?! Plz Answer
James
said on 26/Apr/14
If Lou is close to 6'0" then I'm Dennis Rodman. When he was on the Beast beside Patrick Swayze who was 5'10" at that time Lou looked pretty close to the same height. I think 5'10.5" is more accurate for Lou.
Giuseppe
said on 5/Sep/13
Impossible. At least he is 5.11. Check the picture with Patrick Swayze (178cm), with Jeff Kober (179cm) and you will see the difference.
BIGDAVE
said on 11/Dec/12
I didn't meet him per se but he and his band were playing a club I was in one night and we stood next to each other at the bar. I'm 5'11 1/2 and if he was over 5'9 I'm Wilt Chamberlain.
Editor Rob
said on 13/Oct/12
He has a scene talking with Peter Faccinelli in Supernova and Lou appears a bit taller, so I don't think 5ft 11 range is improbable.
LG69
said on 13/Sep/12
I see 5'9.5...5'10".
kevin
said on 16/Jun/12
was smaller than scott glenn in the movie extreme justice from 1993. 180cm flat is more likely.
Pacman
said on 1/Feb/12
"anonymous says on 11/Feb/11
If Lou is 6' then I'm Shaq. Watch la bamba again. He looks 5'8" tops being around Mexican co-stars and Donna. And he's not even Mexican but Filipino. Believe me they don't come in 6'. Not even close."
Shut the hell up, I'm a Filipino and I'm over 6 feet. So as my friends so think before you post. And he's proud to be a Filipino and not mexican.
jake, 1.82 m- 1.83 m- 1.84 m
said on 23/Jan/12
Remember distinctly that his SVU character mugshot had him at 5" 11. He looks 180 cm, no more.
don j
said on 21/Jan/12
hes 5,10, met him eye to eye!
JAMES
said on 30/Jun/11
LOU WORKS OUT AT POWERHOUSE CHATSWORTH, HE'S A SUPER NICE GUY. AND HE'S ABOUT 6 FEET TALL.
tell-em
said on 14/Feb/11
he wasn't any taller than 5'9" Edward james olmos in STAND AND DELIVER. of course he had on converse. i'd say 5'9 and a half". maybe 5'10"
jtm
said on 13/Feb/11
no way he is this tall. denzel washington was much taller than him in courage under fire.
MD
said on 13/Feb/11
Rob,
Really, could you take a look at this? Here he is with Jason Alexander (give 5'4.5", here) and Nelly (given 5'8.5", here):
Click Here
This guy is 5'9", tops. I have no idea where he gets away with claiming 6'0", and why anyone believes him. He's average height, at best, and actually slightly below it.
anonymous
said on 11/Feb/11
If Lou is 6' then I'm Shaq. Watch la bamba again. He looks 5'8" tops being around Mexican co-stars and Donna. And he's not even Mexican but Filipino. Believe me they don't come in 6'. Not even close.
banyan
said on 25/Jun/09
When I was 5'8"-5'9" and weighed 160# on my high school swim team, I looked thin. I don't know how this dude looks that big at the size I was in high school. I think it's the camera. It adds 30#. Ha-ha. If you concerned about "size", go buy Entenze or Enzyte.
MD
said on 25/Jun/09
A terrible picture, but I still think he shows he's really around the height of 5'8.75" Rob Morrow:
Click Here
MD
said on 24/Jun/09
I agree with the rest of you. For him to be 161 and still look as bulky and muscular as he does means he's got to be much closer to average height than 6'0". If it helps, Sanjaya (also on the show) is 5'8" or 5'9".
Rob,
You want to take another look at this? This near-six feet height is WAY off.
Freddyd
said on 24/Jun/09
Yeah, Ive noticed how bulky he looks on this reality show. Hes got some very large arms. The man looks closer to 200 pounds If hes close to 6-0.
banyan
said on 24/Jun/09
Yeah, I'm 5'11" and 200 pounds. He has to be a LOT shorter than 6ft to look bulky at 161 pounds. I saw that same show. He looks like he is pretty big, but that don't happen at that weight and anything over 5'8"
s.a
said on 23/Jun/09
Yes, thank you b.a. I agree.
b.a.
said on 23/Jun/09
I too am ashamed to say I have been watching "I'm a celebrity, get me out of here" with Lou. They just weighed the celebs to see how much weight they have lost, and Lou went from 176 lbs to 161 lbs. He's looks muscular, so there is NO WAY he could be those weights and be 6 ft tall. Even at 161 he does not look skinny, so he must be quite a bit shorter than 6 ft. I'd guess 5'8 or 5'9.
ut
said on 16/Jun/09
I stood next to Lou in LA, i'm 6'2" and he is NOT 6' - I would agree with the 5' 8.5" tops.
MD
said on 10/Jun/09
Actually, I think he's actually much closer to the 5'9" than the 6'0". I've been watching "I'm a Celebrity, Get Me Out of Here" (yeah, I know, I hate myself, too, lol), and he's nearly the exact same height as her, and this is consistently given that uneveneness of the ground, at times.
George
said on 9/Mar/09
He looked an inch, mabey an inch and a half taller then 5'10 George Lopez when he played his half brother on the George Lopez show. From further away Lou looked a lot taller than George because he is sikinny and george is bulky with a big head but when they stood up close there wasn't that much of a difference. If Lou is not 6' then he's very close to it, mabey 5'11.5 to 5'11.75.
Lego
said on 7/Aug/08
first of all this is one great actor, big fan of his movies.
now his height.......i am convinced that he's 180cm no more no less, shoes will make him appear 6'0 easy though usually he does not exceed 6'1.5 so he's obviously below that.
i say 180cm flat.
Ted
said on 30/Jul/08
in a picture of Lou, Meat Loaf, and Don Cheadle.. Meat Loaf is an inch and a half taller than both of them. search it on Getty images... Meat Loaf is apparently 5 foot 10. So i guess that makes Lou, 5 foot 8.5
JJD
said on 2/May/08
I agree; K Sutherland isn't a hair over 5'9" - even his publicity stuff says so. I figured Lou to be less than 5'10" based on his Young Guns co-stars, who all list at 5'10" or less with the exception of Alan Ruck, who is listed at 6' and is believable.
msb
said on 8/Apr/08
I dont think Lou is 6'0", look at this picture of him with Kiefer Sutherland...
Click Here
I saw both of them together in the first season of 24 and they both look about the same height. If Kiefer is 5'8.5", then Lou must be at least the same height as Kiefer, if not taller...
TJ
said on 19/Feb/08
In that case Betsy, you were either wearing enormous platform heels or you weren't standing next to Lou Diamond Phillips.
Betsy
said on 17/Feb/08
I was standing next to Lou while waiting for an elevator. I am 5'10" and he was significantly shorter than me. I would estimate that he is 5'6" or 5'7".
GermyNickels
said on 3/Feb/08
I met him in 1991 and he seemed much shorter than me. I am 5'11". I would have guessed 5'7" or even 5'6". Maybe he's just slight framed and I'm a big guy (290 lbs) so he seemed smaller in general.
Danos
said on 19/Jan/08
Standing side by side with Denzel in Courage Under Fire; exact same height.
JI
said on 3/Dec/07
haha bats was on the other night...horrible movie.............oh, yea I'd say more towards 5'11 and a half.
dmeyer
said on 5/Jun/07
1.5 in taller than paxton that will mean 6'1
Sarah
said on 19/Oct/06
My brother in-law met him the other day at a bar in Canada (ins't he supposed to be in L.A. for an arraignment?) and played a game of pool with him and had a couple shots. He is apparently a very nice down to earth guy who enjoys attention from fans...my brother in law is 6'0" on the dot, I saw the picture he took on his cell of him standing next to Lou Diamond and they were the exact same height.
John
said on 6/Oct/06
I always thought he was short, but then I had the chance to watch La Bamba again in a rerun on Tv and if you forget the format of his face, which is somewhat small, you'll notice he is really taller than he looks. Very athletic strong body and very long legs.
J.
said on 17/Aug/06
I just saw a police report for Phillips in the National Inquirer. It stated him as 6'0", 170 lbs. Maybe the document is somewhere online.
J.
said on 24/Jun/06
Watching an episode of Law and Order:SVU that Lou Diamond Phillips guest stars on. The on-screen computer flashes an mug shot image of Phillips (in character). He has his hair brushed up in the mugshot photo and still comes in under the 72 inch mark.
Anshelm
said on 24/Jul/05
In the movie Absolon he looked taller than Christopher Lambert, who I thought back then was 6'/183 cm. And my reaction was: "Wasn't Lou supposed to be a short guy?"
If you haven't seen the movie, don't, unless you want to check out Kelly Brook – and even then you're never going to forgive the director for that search-the-homing-device scene...
Anonymous
said on 26/Mar/05
I think he's actually more on the 5'11" side. Harrison Ford who is barely 6 feet nowadays was taller than him in Hollywood Homicide and in the publicity photos for the movie The Big Hit, he's the same height as offically 5'11" Bokeem Woodbine. And in that quote he said "ABOUT six feet". I put emphasis on that "about".
Defacto
said on 3/Mar/05
Esai Morales is 5'10" and he is taller than Lou in La Bamba, also in The Big Hit he doesn't look that that tall either, seeming to be not much taller than Mark Wahlberg. Suddely he goes from being listed at 5'9" to being listed at 6'.5" or 6'1". He is 5'10" at most, but he does have a pretty good build which might make people think he's taller than 5'9" or 5'10". Maybe somebody has met LDP and can say something about just how tall he really is?