Robert Carlyle's Height
5ft 6 ¾ (169.5 cm)
Scottish Actor, best known for roles in films such as Trainspotting (as Begbie), The Full Monty, The World is Not Enough (as Renard) and 28 Weeks Later. On TV, he has had memorable roles in BBC drama Hamish Macbeth, as Dr Rush in Stargate Universe and Mr Gold on Once Upon a Time. His agency described him as 5ft 7 and The Daily Record once mentioned
"At just 5ft 5in, gets away with being tiny."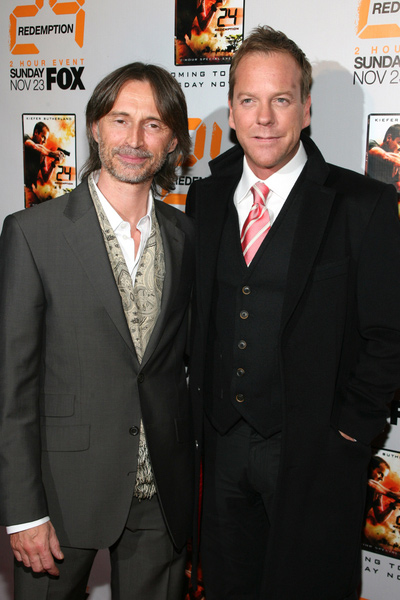 You May Be Interested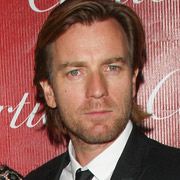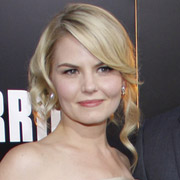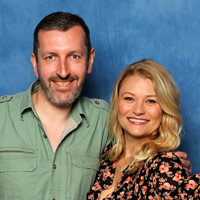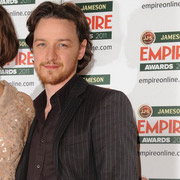 Add a Comment
76 comments
Average Guess (40 Votes)
5ft 6.67in (169.3cm)
Miss Sandy Cowell
said on 25/Feb/21
I watched 'Trainspotting' the other night. The lingo was hilarious! 😆
5ft6.75.
bernno
said on 15/Feb/21
If they have smiliar footware in the above pic, he is 5ft6.5 max with Kiefer.
Nik Ashton
said on 14/Sep/20
@ Andre - It's doable and so is Robert's 75th comment!
Miss Sandy Cowell
said on 13/Sep/20
I've just caught the end of 'Trainspotting', and it reminded me just why I didn't used to like Mr Carlyle, glassing some guy in the face for rubbing him up the wrong way indeed! 👅 I saw the 'Cracker' episode 'To Be A Somebody' recently too, but I had, perhaps, a little bit more sympathy for him this time round. He'd never missed a day off work and he was educated, but would his fellow accept his answer as to the correct spelling of Rottweiler for his crossword? No! 👅 Robert hadn't been to university....
Then when the shopkeeper doesn't trust him with 4 measly pennies, 👅 all hell breaks loose and he goes on a sick spree of revenge.
Then along came 'The Full Monty' and we saw a really nice side to him. 😁👍
Fantastic actor Robert Carlyle gets 5ft6.75.
Paul Wood
said on 19/Jul/20
In that photo he looks two inches shorter than 5ft 8.5in
Kiefer Sutherland
.
Daniel bahar
said on 17/Jun/20
You can see Bobby and lee Arenberg here I don't see much height differences
Click Here
Jam Cherry
said on 6/Jun/20
Looks 169 cm man he acts well though
Nik Ashton
said on 20/Apr/20
@ Moppet - That's very nice of you to say this! I am so pleased to give Robert his 70th comment!
Nik Ashton
said on 20/Apr/20
Please change the second cool in first comment to height
JOSEPH OHARA
said on 19/Apr/20
Met Robert at a film festival in 2019 ..took a picture for my Facebook. Toe to toe with no height enhancements or funny angles he was around 1.5 inchs shorter than me. I am exactly 5ft 8.5inchs so 5ft 7ins is veey accurate in my book. He was a gentleman and we spoke briefly about his love for Belfast which is my home city and Glasgow
Sandy A Cowell
said on 14/Apr/20
🎉💝🎂🎈 Happy Birthday Bobby! 🎈🎂💝🎉
A Very Happy Birthday to Robert Carlyle, who today celebrates his 59th Birthday! 🥳
5ft7 for the highly fanciable, funny guy! 😁👍 XXX
🎉💝🎂🎈🎉💝🎂🎈🎉💝🎂🎈🎉💝🎂🎈
Nik
said on 16/Oct/19
He is a little under average but not that much!
Nik
said on 5/Oct/19
It would be interesting to know when the Daily Record article was written!
Paul Wood
said on 15/Oct/18
He's actually a bit taller than I thought. I think he's 5ft 6.25in looking at that photo of him with
Kiefer Sutherland
.
Carlos G
said on 20/Aug/18
Maybe he was that tall at his youth close to 5ft 7... but couldn't he lost an inch at least?, he is 57 years old and probably he's 5ft 6 now.
RedFire
said on 26/Jul/18
Seems accurate.
Sandy Cowell
said on 24/Jun/18
@ MAD SAM - ... not to mention the spitting! 😂😂😂
Sandy Cowell
said on 22/Jun/18
@ MAD SAM - Yes! Bobby was a little on the short side to play Hitler, but didn't I love it?
JJL29
said on 20/Jun/18
Is 5ft 7 flat possible for Robert?

Editor Rob
From all I've seen and friends who met him, I can't see it, somewhere around 169 seems more likely
MAD SAM
said on 20/Jun/18
He looked really short to play The Fuhrer's role in that Hitler movie, looked 5'6"ish but gonna give him 169 cm
Sandy Cowell
said on 7/Jun/18
I'm watching the film 'Ravenous' right now - on the trusty old 'Horror Channel'! Not that I haven't got a copy myself, but it saves me from going upstairs!
In this particular comedy/shocker, Robert plays a starving soldier, who takes to cannibalism! Quite honestly, for a guy of Robert's size, he must give the most convincing performances I have ever seen when it comes to playing a real menace! He is as scary as hell in 'Trainspotting' as Begbie, and shows no mercy to his victims in the excellent 'Cracker' episode 'To Be a Somebody'! For a little guy, he is about the best at what he does, and, though I've said it before, I haven't changed my mind in saying that he is indeed attractive, a conclusion that I came to after seeing him in 'The Full Monty' and certainly NOT the aforementioned offerings! Come to think of it, he looks quite tasty in 'Ravenous', and if there are any puns in that, then so be it, but I am referring to my penchant for his long hair!
Tonight's offering to Robert Carlyle from yours truly is 5ft6.75!
Powerhouse
said on 25/Jan/18
Not looking 5'6.75 with Kiefer.
James B
said on 3/Sep/17
Rob would a 5'6.75 man typically measure 170cm or 169cm in the evening?
lily
said on 10/Jul/17
@Peter175 Nothing notable? He was a Bond villain (in what was then the highest grossing Bond film ever), and a star of Trainspotting and the Full Monty, both of which were absolutely massive cultural phenomenons.
Blake
said on 9/Jul/17
Yh Mark Sheppard was quite angry about what they did here
Click Here
Blake
said on 8/Jul/17
@Peter175 On the about celebheights page under how can I help celebheights you will find a paypal where you can donate to Rob.

Editor Rob
the prices of some guests has become ridiculous.

I don't think it helped that the Walker Stalker company began doing a couple of events each year in the UK, and raising the prices - fans still pay...75 quid for Norman Reedus.

That guy makes more at conventions than he does on the Walking Dead 😆

6-figure fee for a weekend being gushed over with fans...well ok, to be fair, it is work meeting fans, I'm sure Norman does about 3 hours worth of photos at events like Walker Stalker...

Peter175
said on 7/Jul/17
I don't think he'll ever measure above 5'6.5. He looks solidly 5 cms below Sutherland and at least 8 less than Ewan
BTW, Rob if you have a problem with funds, have you ever thought of opening a patreon or fundme page? I'm certain a few people could help you raise some money to get more celeb photos
James B
said on 28/Jun/17
Rob you should try and get your photo taken with this guy at a convention

Editor Rob
if the site was earning more I might have considered, but earlier this year at his first convention it was £80 for a photo. A complete rip-off 😮 😲 😵

Though from seeing photos with friends, he looks under 5ft 7...

I've had to do an actual physical job this week to be able to afford to go to the London Film Con, as I've had a few big bills come in at short notice!

I'll try my best to make a few comments until the 6th, time-permitting.
Nigel
said on 23/Jan/17
Next to Keith Allen, dealer, on Trainspotting, he looked an inch shorter, and Allen is 5' 6".
Sandy Cowell
said on 2/Nov/16
This guy is one fantastic actor and also strangely attractive! Not that I thought so after seeing him in 'Trainspotting', where he played an unpredictable psychopath, or even as the cat-loving character Albie in Cracker, who takes one refusal for credit right out of context and goes on a killing spree.
What alerted me to how likeable he is was his part in 'The Full Monty', wherein he plays a hard-up but loving Dad and gets into all sorts of ridiculous situations until he has a money-spinning idea - that of stripping for an audience! I love that scene when he's watching the guys in the dole queue grooving about! His wry smile says it all!
Carlyle even played Hitler and that will have been when his lack of inches came in handy! I haven't seen the production, but my Dad said it was very good.
I have a large collection of his films. He can turn his acting skills to anything. I would have given him 5ft6.5 or 5ft7. The 5ft5 seems too low for him (as mentioned in the Daily Record.)
fact?
said on 31/Oct/16
how scottish would you rate his accent?

Editor Rob
very typical of what you hear in Glasgow. He roughed it up a notch playing Begbie in Trainspotting.
katie
said on 8/Aug/16
How much would you guess his weight?

Editor Rob
at times I'd have thought 140 pounds.
Heylo
said on 20/Jul/16
He's so awesome in Ravenous. One of the most underrated actors.
Sam
said on 27/Jun/16
Rob, you should add 'The Unloved' too the list of movies. The Samantha Morton debut film that Robert won his Scottish BAFTA for.
Key
said on 4/Jun/15
I'd go 5'5.5 to 5'6.25, but nothing above.
Ed2882
said on 27/Apr/15
I think 169-170cm is accurate. Michael Socha looks over an inch taller than Carlyle in OUaT, and Socha is a solid 173cm since you stood next to him. Good estimation on this one. Also, Carlyle is a superb actor!
James B
said on 27/Mar/14
Looked 5'7 in full monty
176,2Tunman
said on 8/Feb/14
Seemed slightly shorter than Sophie Marceau in The World is not Enough. 5'6.5-5'7.Strange, this guy always gave me the impression of being weak average rather than short
Sarah
said on 29/Dec/13
Looks about 5'6.5 on Once Upon a Time. Great actor.
chemist
said on 2/Sep/13
I walked passed him once. He was a tad smaller than I at 5 foot seven and a 1/3
Moppet
said on 13/Aug/13
Robert Carlyle looks like he would be taller than me....He is amazing
MaskDeMasque
said on 26/Jul/13
He looks 5'6 flat in Full Monty.
cd
said on 19/Jun/13
I can see 2.5 inches here, I think 5'6.25" (168cm) would be nearer the mark.
Lis
said on 9/Apr/13
I'm 5'5" and I've met him. He's more like 5' 6" and a quarter.
Arch Stanton
said on 22/Dec/12
Rob, not sure why my posts didn't come out here?

Editor Rob
I don't know, I've not deleted anything from the page
Willy
said on 16/Nov/12
Carlyle's MI6 profile in The World Is Not Enough gave his character's height as 5'7'', and in the very same film, he was in footwear about an inch shorter than Sophie Marceau barefoot. Marceau claims 5'7.75'' and looks it, so I'd say that Carlyle is 5'6'' flat.
leonari
said on 18/Oct/12
Thats more than 4 cm in this pic BTW Kiefer and Robert! Don't you agree ROB? Thats a solid 2 inches if Not more. Well wie don't know what footwear they are wearing so...

Editor Rob
yeah it looks a good 2 inches
ArjunaKorale
said on 7/Aug/12
I've got to agree with you on this one, Rob (though, it's still very possible that Carlyle maybe 168 cm tall). Anyway, Rob, could you please do an entry on sexy Canadian actress Meghan Ory who is one of Carlyle's co-stars in the tv series "Once Upon A Time". She is one hell of an actress.
Daftbitch
said on 7/Jan/11
Lol. I thot he was 5ft 8.! Gawd,im livin up to my name! Lmao!
Source
said on 15/Mar/09
Why the downgrade?

Editor Rob
I think he can be this height now.
Veronica
said on 2/Jan/09
In Angela's Ashes, he looked shorter than Emily Watson and Watson is 5'8".
V8
said on 15/Dec/08
Are you all going to ask for ages whether you all agree or not on a different size? He is short, and that's a 5'4, even less. He was standing on a box in the james bond movie, close to the main character. That's how short he is.
Scott
said on 10/Dec/08
I just reviewed Oasis' video for 'Little By Little' starring Robert Carlyle to double check I wasn't underestimating Carlyle's height. I wasn't.
Check out 2'39 when he bumps shoulders with 5'10 Liam Gallagher [and I suspect the pavement camber favours Carlyle] and you can he is not even close to 5'7:
Click Here
In urgent need of a reduction by at least an inch!
Scott
said on 8/Dec/08
He was at King's Cross St Pancras station in the queue with me last week for the Eurostar so I was stood behind him for some time and I was shocked at how small he was.
I'm afraid he's definitely smaller than 5'7.
My reasonable guess would be just shy of 5'6 ... probably 5'5.5. He seemed about 5 inches + shorter than me. My girlfriend who is 5'7.5 and had a 1.5" footwear advantage over him also seemed to tower him.
He really was surprisingly slight.
Vibram
said on 25/Nov/08
Looks a fraction taller than compatriot Billy Boyd who's listed as 5ft6.5. So 5ft7 is spot on.
Type "Robert Carlyle Billy Boyd" into google images to compare..
Andre
said on 4/Oct/08
Its hard to tell the difference between 5'5 and 5'7. Id say max 5'5.5
V
said on 2/Sep/08
Robert says he is 5'8" - since he's not known to be a liar, I'd say this is the truth. Also, I've stood next to him in my 5" platforms (making me 5'9") and he's only been just a little shorter than me. He's telling the truth.
Anonymous
said on 27/Aug/08
Rob, for heavens sake reduce him to 5' 5".
liam
said on 15/Aug/08
I think if u look at him in the shane meadows film 'once upon a time in the midlands' hes standing next to shirley hendson alot(who is 5ft) and he cant be 8inches taller.hes 5 ft 5 id say no more. Plus that interview in the big issue cant really be considered as 5ft nothin isjust an expression for a short arse. and i guess a man would consider hiimself short up to 5ft 10. thats men for u. 5ft5 any1 agee?
sven
said on 9/Aug/08
i think he is 5-6 max
david
said on 5/Aug/08
Check out this photo:
Click Here
Tom Wilkenson is left of RC. TW says of himself that he is 6'1" (
Click Here
).
RC is on his tiptoes in this picture, too. I think RC is about 5'5" or 5'6".
glenn
said on 7/Jun/08
i dont think i did.not sure who he is.i have at least 100-200 photos here over 20 years where i can tell you i have no clue who i took a photo with.
sven
said on 7/Jun/08
rob can you respond?

Editor Rob
I think he's not shorter than 5ft 7 in the afternoon.
sven
said on 6/Jun/08
Glenn have you a pic with him?Rob what is his morning height in your opinion?
Anonymous
said on 30/May/08
I agree with 'British Guy' (might I recommend he change his posting name to 'British Chap'), Carlyle is an eligible small man in height and frame.
Daniel
said on 9/May/08
I noticed the same as Dave, and would swear Carlyle was not less than 5'8''.
Heightdetective
said on 28/Apr/08
No way he is taller than max. 5'6.5 (169cm)
mista average
said on 21/May/07
i saw him on '51st state' lined up with the height markers that the police have when they take pictures of a suspect. He lined up with the 5'6" mark
5'11 guy
said on 6/Apr/07
Looks less than 5'7 in pics with six plus footers like John Malkovich and Jeremy Irons. 5'6 sounds right.
Dave
said on 13/Mar/07
Just shows how misleading films can be, I didn't think he looked smaller than 5'8 5'9 from Trainspotting.
Jon Extra
said on 18/Sep/06
Was an extra today and will be for another few days on 28weeks later. I walked passed him a few times and we stood around when being briefed. He isnt that short, definately not the 5ft 7.25 as listed, a max of 5foot 6 tops. I am 5'9''. didnt really "tower" over him, but he was definatelty shorter by few inches
British Guy
said on 24/May/06
Still think this guy is no more than 5ft 4in...
Anybody else agree with me here? I mean come one LOOK at him in movies!!
Extra
said on 25/Feb/06
Was a walk on extra in Trainspotting and was beside him in the queue for lunch lots of times - I promise he is honestly 5'5 tops. Maybe even smaller.
Jon Smith
said on 4/Feb/06
this guy is tiny hes no 5'7 he looks 5'5 tops....oh by the way did u bring the cards?
CelebHeights Editor
said on 3/Oct/05

From a bigissue 1996 article he said:
"I mean look at me, I'm five foot nothing"
British Guy
said on 23/Jun/05
Rob,
I Have Just Watched Trainspotting,
He Cannot Be This Height Having Checked,
Everyone Else's Height In Many Scenes He Looks,
No More Than 5ft 4In, Would You Agree With Me On This?