Chad Lindberg's Height
5ft 10 ½ (179.1 cm)
American Actor known for roles in Fast and the Furious, October Sky and Ash in Supernatural. I met Chad at a Supernatural convention in 2008 and a 2010 Showmasters event.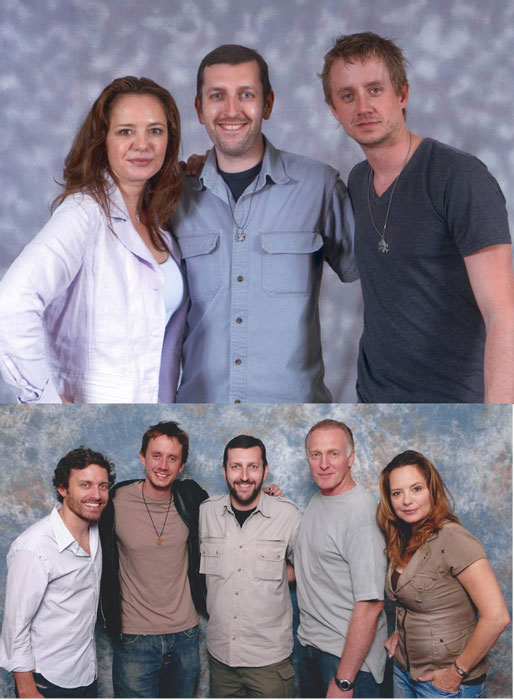 5ft 8 Rob and Chad
You May Be Interested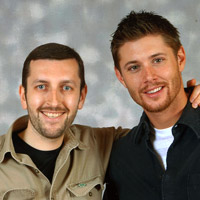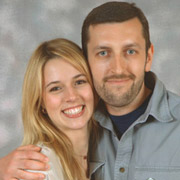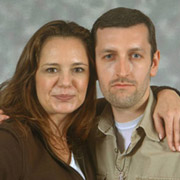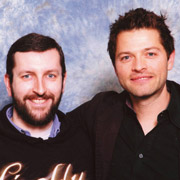 Add a Comment
53 comments
Average Guess (19 Votes)
5ft 10.08in (178cm)
Blanc
said on 9/Jul/20
Looks 176 with that lean
Izhorian
said on 18/Oct/19
damn.. I've found a near perfect doppelganger of me o.O
Nik
said on 16/Oct/19
That's some lean!
Nik
said on 16/Jun/19
The average vote is too low!
Nik
said on 16/Mar/19
He can easily pull off 5'10.5"!
Nik
said on 27/Jan/19
I am confident that he is close to 5'10.5"!
Jake94 (5'9
said on 22/Jan/18
The slouch is real on this one. He makes a solid 5'10" look 5'8".
Paul NS (6ft0.5)
said on 5/Dec/17
Average guess is clearly too low, I think the picture is giving folks the wrong idea. Had over an inch on Seamus Dever in Castle.
Here he is with 6ft0.5 Gil McKinney, slouching and still only looks like a 2 inch difference:
Click Here
Definitely not under 5'10
Anonymous
said on 10/Nov/17
he's slouching quite a lot. i would guess 5ft10
Christian-6'5 3/8
said on 18/Sep/17
Average Guess is 5'9.63" Looks like most people don't agree with your 5'10.5" listing Rob.
blazer
said on 12/Jun/17
Sleight hunch but his shoulder height is equal with Rob. I see 5'10 at the most.
191cm
said on 16/Apr/17
Rob any chance for 5'10.75/180 cm for this guy? He seems to be slouching a little bit here

Editor Rob
not impossible, I feel about 5ft 10.5 range was what he seemed.
Bobby
said on 18/Nov/16
How is this guy 5'10.5? He barely looks any taller than you Rob. I'm not seeing it. Two inches is noticeable, if anything, he's about your height.
Ray
said on 30/Nov/15
Looked spot on 5'10 1/2 in sons of anarchy against the other cast.
Sam
said on 14/Nov/15
If he has 0.5 footwear advantage then he looks the same height as you Rob, minus the lean, but still that is a lot of height to lose if he is really 5'10.5 up close.
lelman
said on 2/Jan/14
So he's dropping over 2 inches here? Jesus, just goes to show how unreliable photos can be.
Connor 184cm
said on 23/Sep/13
This guy looks like carl king ( Tom lister) off Emmerdale chad here should be around 5ft 10 while standing straight but with the massive lean he looks 172cm (5ft 7.75)
cole
said on 8/Sep/13
Maybe 5'10 flat, maybe a shade over. Hard to tell when he has stronger footwear and is leaning like that.
josh
said on 3/Jun/13
5'9 because he is leaning
discoSTU
said on 7/Jan/13
Easy 5'10.
DanMan
said on 6/Nov/12
5'9 max imo
Balrog
said on 20/Oct/12
He's leaning but he also has close to .5 inch of advantage of footwear, how he can be 5'10.5'' . Doesn't even look a full 5'10'' guy.
Johnnyfive
said on 16/Sep/12
You sure about this Rob? I know he's leaning on the photo but if he stands straight I see 5'9.5 MAX. Your shoulder level and his are the same, but his neck is longer than yours, plus he has thicker shoes than you, so taking all of that into account he's probably between 176 and 177cm. I just don't see 179cm at all.

Editor Rob
i did think he was 5ft 10 range
maximus
said on 26/Nov/11
I dont know...I'm 5'10" and he doesnt look any tall than i compared to a 5'8" guy.....in fact it must be the angle because he looks closer to 5'9.5" to 5'10" at the most.
Rampage(-_-_-)Clover
said on 1/May/11
178cm maybe...unsure of 179cm
James
said on 4/Apr/11
With rob looks 176cm bending down
Dean
said on 20/Nov/10
He looks about 175-176 but taken into account the slouch I can see 178-179. he has slightly more boot though..So I think 177 is fair..no lower but no taller than 178 barefoot, due to the footware
Joanna
said on 15/Nov/10
Hey Rob, I was wondering, do you pay attention, in your measurements, to people who tend to bend their back (especially the tall ones)? Because that seems like it could really influence on their heights! Thanks ! I really love your site anyways!

Editor Rob
sometimes if you see an actor is going to lean or tilt their head I might lean too which evens things, other times maybe not.
Marc
said on 1/Jun/09
He is slouching a bit, so I think his height is pretty accurate. Maybe 5'10 minus the 1/2 inch, though.
Ian
said on 22/May/09
5ft10-10.5 If he straightens up.
J.Lee
said on 17/May/09
Rob, i noticed on the homepage with all the new added heights, you don't feature enough girls. Most of them are guys. But i am interested in women height.

Editor Rob
there's a fair few girls to come don't worry!
chris175
said on 16/May/09
im with rob on this one, if chad straightens out he is easily 5-10, bad posture. i dont remember him being short looking in the fast and the furious, he held his own well around 6-2 guys like paul walker
fern
said on 15/May/09
5,10.5 are u kidding me?? that guy looks 5,9 tops next to 5,8 rob
MD
said on 12/May/09
Compare this photo to the one of Rob and 5'11.25" Michael Rosenbaum, who didn't even have a footwear advantage.

Editor Rob
rosenbaum is standing normally though, lindberg is a lazy type of guy in posture. As I say he's tricky.
flash_of_eden
said on 11/May/09
Now I know why this photo seems so strange-- Rob is almost clean-shaven!
bam
said on 11/May/09
MD relax, have you ever heard of poor posture?
MD
said on 11/May/09
It'd actually be best, probably, to take the photo down altogether, because it's way to distracting as it does not even begin to show him being 5'10.5". When you then add that he even had footwear advantage than it makes the height look even more ridiculous.
James
said on 10/May/09
Maybe 5'11 with better posture?
Lego
said on 10/May/09
[Editor Rob: It would make the site better in the long run.]
nice. :) this is a great site and indeed seeing who's behind it helps a lot, i kinda feel at home around here really lol
about CHAD.. hmm maybe not quite as strong 5'10 as i thought, i'm guessing 177-178cm actually.
Yaspaa
said on 9/May/09
Woh Rob,I'm still getting used to seeing your face,your eyes are BLUUUE dude ( my wife's observation not mine lol,she also reckons Glenn is 5'8 in footwear). Tough picture to judge accurately and I can see why people are showing distain at his listing but just from this pic 5'10 max.

Editor Rob
the trickier a guy the more I might go with upper estimate. I saw him a few times outwith photosession looking 5ft 10 (and thus a bit under cause of extra footwear) but did reckon he had more posture in him.

Anonymous
said on 8/May/09
nice picture, he does look a strong 5'10.
btw how come now you're show us your face ROB and you used to cover it :-D cool!

Editor Rob
It would make the site better in the long run.
MD
said on 8/May/09
Even with the footwear advantage this isn't even 5'10", let alone 5'10.5"
Bouncer
said on 7/May/09
Rob, i'm visiting this site for years and think you're doing great work here. But to be honest, this is the very first time i can't agree with a height guess from you.
5'9 - 5'9.5 is the absolute maximum i can buy for this guy. He looks too close to your height for being 5'10.5 (!) or even a legit 5'10. Yes, he is slouching but he has big boots on AND is visible closer to the camera.
Sorry, but i don't even see a full 5'10 here.
rob89
said on 7/May/09
Looks 5'9 tops even considering his bad posture, since he does have camera AND footwear advantage, and still doesn't look a mm over 5'9.
Rick
said on 7/May/09
He's not 5'10.5
He's closer to the camera, has bigger shoes on and Rob's just shy of 5'9.
I'd say 5'9.5
eric
said on 7/May/09
his shoulders also look only slightly higher than yours if any.
eric
said on 7/May/09
also chad is closer to the camera.
eric
said on 7/May/09
id say 5'10" flat especially if you consider his foot wear advantage.
Dural
said on 7/May/09
Hey Rob, you look 6'1" next to the 6'2" actor, atleast that's his official height.
But seriously, he doesn't even look 5'10.5" in your pic.

Editor Rob
my new official height is 6ft!
LOMJkE
said on 7/May/09
yeah looks around 175-176 cm but no way 179 ..
CoolJ
said on 7/May/09
He's hunched people. Use your minds.
If he stands up straight he's probably 5'10
Pete
said on 7/May/09
Looks 5`9 max.
Big T
said on 7/May/09
wtf, he looks about 5'9"