Cher Lloyd's Height
5ft ½ in (153.7 cm)
British Singer best known for singles such as Swagger Jagger, With Ur Love and Want You Back. In a music choice interview she was asked how tall and said
"I don't know...five foot nothing"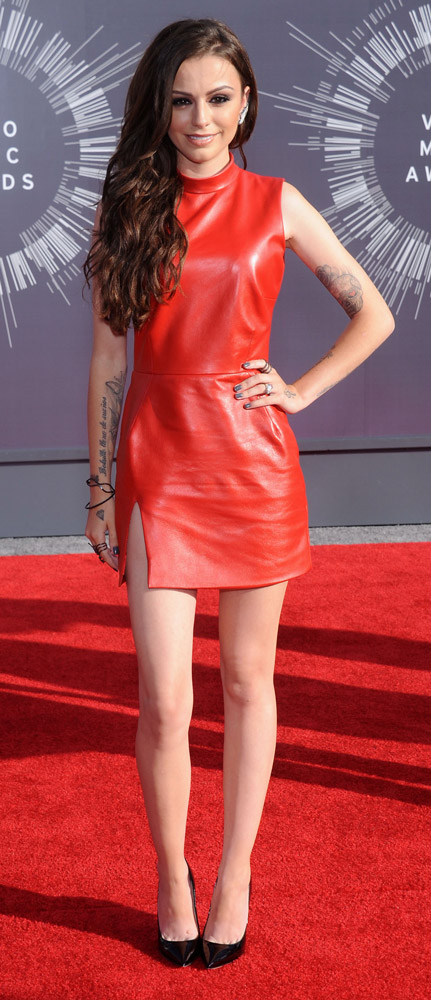 Photos by PR Photos
I think a lot of people wish to be taller. I'm really, really short. And when I'm on TV it looks like I'm tall, but I'm really not. I think I'm like just over 5-foot, or not even. Yeah, I'm really small.
-- Chicago Tribune, 2013
You May Be Interested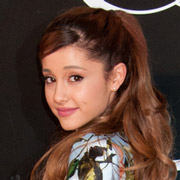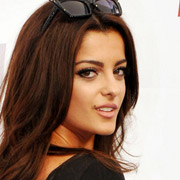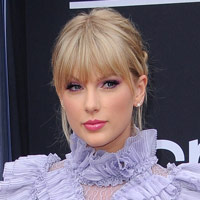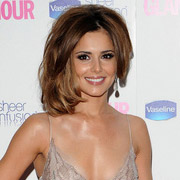 Add a Comment
29 comments
Average Guess (12 Votes)
5ft 0.6in (153.9cm)
Nik Ashton
said on 24/Mar/20
Cher is short but she is not really short.
rosa
said on 1/Oct/19
I think that she's more likely 5'0 than 5'1 or she wouldn't have stated to be "five foot nothing" but she would have proudly add the extra inch if she had it. And she looks way smaller than demi, Cheryl and the girl from little mix when they are.all around 5'2-5'3 so 5'0 max I think
Miss Sandy Cowell
said on 28/Jul/19
💐🎂🎈 Happy 26th Birthday Cher! 🎈🎂💐
Ten years in the limelight! Doesn't time fly? 🐞🐦🕊️
Cher's Birthday guess? 5ft1.
Have a lovely day, young lady! 👩
🍰🎁🕯️🎉🍰🎁🕯️🎉🍰🎁🕯️🎉🍰🎁🕯️🎉
Stranger things fan
said on 24/May/19
5'1 i think
Nik
said on 20/Mar/19
It's amazing that she claimed to be "five feet nothing"!
Sandy Cowell
said on 13/Nov/17
It's super-nice to see that all the comments I've just read below for Cher are either nice or OK. I cannot understand how such a sweet girl could be picked on by beastly, troublesome, trolls online. She's a great girl and a very fine and original little artiste and I'm pleased that she's had the success she so richly deserves, both here and Stateside.
I'll give this pretty young lady 5ft1 because that's what I think she is - unless she has grown, of course, which wouldn't be impossible as she wasn't even 17 when she was first on our screens.
gigi
said on 4/Feb/17
my friend who is 5 feet 1 met her and they were the same height :) so absolutely positive she is 5 feet 1
BilboBaggins
said on 26/Oct/16
I'd say she's closer to being 5' 3" myself. She has a small bone frame, which makes her look more petite. When she was on The X Factor, I remember seeing her stand next to high heels-wearing 5' 3" judge/show 'mentor', Cheryl Cole, many times, and Cher looked about the same height as Cheryl. When Cher was wearing sneakers, Cheryl Cole didn't exactly tower over Cher either. Bear in mind that Cher was aged 16-to-17 during The X Factor! I think Cher needs an upgrade, Rob!
Rebecka
said on 22/Dec/15
I've met her! I am 5'5 and she is tini tiny!! Like elf tiny so cute!
Alison
said on 24/Sep/15
I thought she was 5`5
cherry
said on 4/Jun/15
i always thought she was 5'0, she lloks that way next to demi lovato
Ally
said on 15/Apr/15
In the music video for Oath, she looks taller than Becky who is 4'11 but she's probably wearing shoes that add a few inches. So she could be in the 5'-5'1 range.
little me
said on 4/Aug/14
taylor swift seems 15cm taller than her
kg
said on 4/Aug/14
she's must be as tall as hayden pannettiere [
Click Here
]
Dan
said on 23/Jul/14
I think she can be 5'1. I'm 5 even. Also wearing those huge heals would make her wobble while walking. I should know
Yashi
said on 3/Jan/14
she is like 5" i think cause becky G is 4"11 and she seems taller than her by alot. and she wasnt wearing heels so yeah i reckon 5"1 or 5"
Colin
said on 14/Oct/13
@Heyya That's probably with heals (or at least some fancy shoes) so I think 5'1 is fair enough.
Rachael
said on 11/Jul/13
She's 4ft 11-5ft. 5ft 1's pushing it. She walked past me (I was then 5ft 6) and my 4ft 11 aunt. Cher was round about the same size as her. So she's 4ft 11. She does wear massive heels - remember her x factor audition????
serena
said on 29/Jun/13
she really look taller than this, she really don't look that short !
Lucy
said on 8/Jun/13
I never knew that Cher was so petite. She always looked so tall in her videos. It must be because of those huge high heels she wears. xD
Adeline
said on 14/May/13
She said that shes 5 feet nothing in this interview with MC U&A
Lucy
said on 5/Jan/13
In the Want You Back video clip, note the outfit she's wearing when she's in front of the height chart. In the other shots of her wearing that outfit, you'll see she's wearing GIGANTIC platform heel wedges. The chart says she's about 5'5 (165cm) so she's several inches shorter than that bare foot.
Lissaa
said on 1/Nov/12
I met her once and she was much shorter than me...Im 158 cm and I was wearing flats and she was wearing flats too and she was around 152 less or more :)
kk
said on 17/Sep/12
Rob. How tall do you think the boys from One Direction are? I'm sorry, didn't know where to ask this.
sezzzz
said on 17/Aug/12
i've met her 4 times, i'm 5'6 and even when she has high heels on shes about 3 inches smaller than me, she's defiantly 5ft-ish
little sue
said on 17/Aug/12
She is always a few inches shorter that 5ft 3 Cheryl Cole when they are pictured together in similar heels
Heyya
said on 16/Aug/12
on the cover art for Want You Back, the chart in the back sya sshe's 5'2 5'3
LoveMe
said on 23/Jul/12
In her music video she is 5'7.