Chris D'Elia's Height
6ft 2 (188 cm)
American comedian and actor, known for appearing in TV shows Whitney, You, Alone Together and Undateable. He once
said
:
"I am 6'2" and weigh 186. I want to weigh 215 and just be ripping out of my s**t, muscle-wise."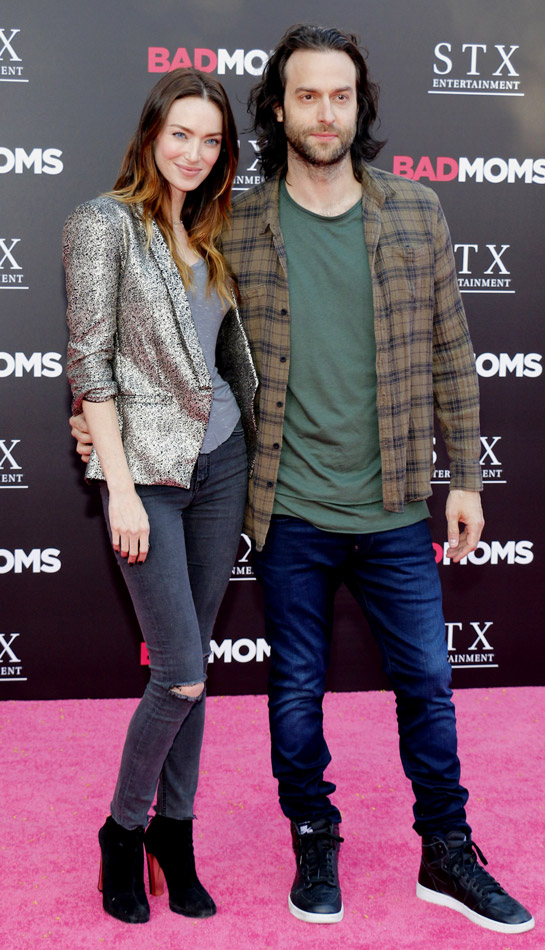 Cassi Colvin and Chris D'Elia
Photos by PR Photos
You May Be Interested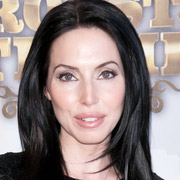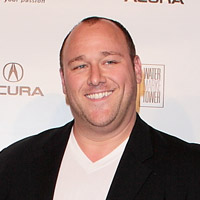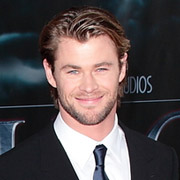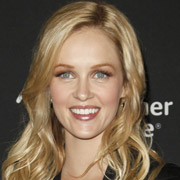 Add a Comment
20 comments
Average Guess (12 Votes)
6ft 1.67in (187.1cm)
simon L
said on 19/Jan/21
listing is possibly over an inch off.
Click Here
Kyrie irving, Pete davidson, Ronaldo, Meek Mill, Kris Wu, JB Smoove, Roger Federer, and Ninja - people in the 6'1, 6'2 height ranges that have also appeared on the complex show - are all taller than Chris when compared to Joe la Puma.
I think he's a weak 6'1
slim 6'1
said on 2/Jan/21
Looks 186-187 to me
Deawon
said on 31/Dec/20
I dunno man, it looks more like he's in 6'1 range here with Eminem
Click Here
Rampage(-_-_-)Clover
said on 17/Nov/20
Animus, he's got about 4in on Callen so roughly 6ft3
Animus
said on 22/Aug/19
@Rampage
Yeah, 6'3 is quite feasible for Schaub. He's slightly taller than Tim Tebow from what I've seen, so 6'2¾ or 6'3 is what I would put him at.
Frost
said on 24/Jul/19
I don't think he's 6'2"
6'1.5" is the better measure. I recall a picture with Dr. Dre and he wasn't much taller.
Canson
said on 17/Jul/19
Maybe weak 6'2
Rampage(-_-_-)Clover
said on 15/Jul/19
@Animus: I think Schaub could be 6ft3. Seems a bit taller than Chris. Not convinced he's 6ft4 though
Chris Junior Hernandez 1990
said on 15/Jul/19
@BN Maybe he put some weight on but the last i see him struggle on 180-183 and sometime he look as slim as 170 in the past.
Animus
said on 14/Jul/19
I'd say there is zero chance Brendan Schaub is 6'4, especially since I don't even think he is 6'3. He looks a bit taller than Chris D'Elia, so 6'2½ is about what he would measure, maybe 6'2¾ at the very most.
Animus
said on 13/Jul/19
@Brandon
Well he's got a large head, which always makes one look shorter than one is.
Brandon 6'0" | 182.88 cm
said on 10/Jul/19
Looks short for a tall guy. Weird proportions
BN
said on 1/Jul/19
@Junior Hernandez 1990
D'Elia is def over 183lbs, have you seen in the Homicide music video?
With the muscle he's put on i'm sure he's close to 200lbs. Biggest I ever seen him physically.
Rampage(-_-_-)Clover
said on 30/Jun/19
186lbs looks accurate to me. At 6ft2 you can be lean at that weight
AJ
said on 29/Jun/19
He only looks 4 inches taller than whitney on the red carpet events and there was an episode of undateable where he was standing next to scott foley in the same style of shoes and they appeared to be the same height. He is 6'1".
Junior Hernandez 1990
said on 29/Jun/19
Male actors always like to weigh heavier just like many NBA players they inflated their weight a little or alot. I don't even think D'Elia weigh over 183-184 without heavy outfits and shoes, look at most 177-178 tops without clothes. Reminds me my 6'2 cousin who even claim to be 200lbs and caught by me he weigh in a few pound under 180 that is funny. One example of honest 6'4 Jared Padalecki claim a weight of 220 look at max struggle 207-210 at best with skinny legs heavier muscular torso that can't happen to be 220, i know one real 225lbs 6'4 guy who look much bigger in build than Jared who had a whole body of muscular physical from shoulder down to big muscles of calve. Height wise 6'2 for Chris D'Elia is fine but not his 186lbs claim.
The Hybrid
said on 29/Jun/19
Hi Rob, could you perhaps post Brendan Schaub's height ?

Editor Rob
That guy claimed 6ft 4 a few times, even saying to a friend he was 6ft 4 'on the scale'...maybe in shoes, but barefoot I'm not sure.
Rampage(-_-_-)Clover
said on 28/Jun/19
Getting quite a few 6ft2 inductees...

Editor Rob
Sometimes the taller you are the more often you give a height, or are asked it.
Miss Sandy Cowell
said on 28/Jun/19
Chris is a fine looking lad, and I wish him every success with his muscle-building endeavours. 💪😁
Reminds me a bit of Russell Brand, from a height 'n' hair point of view, anyway, not to mention they're both comedians and actors. I think he's a bit taller than Russell though...
6ft2 for Chris. 😉🎭😂