Will Sasso's Height
6ft 2 ½ (189.2 cm)
Canadian Actor best known for appearing on Madtv and Less than Perfect. On his twitter page he said:
"I'm 6'3"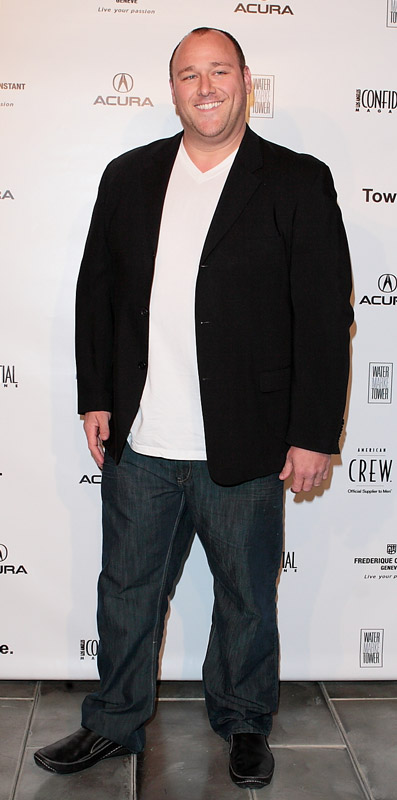 Photos by PR Photos
You May Be Interested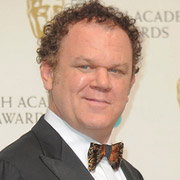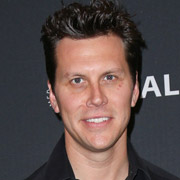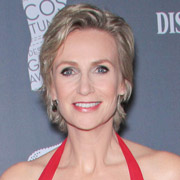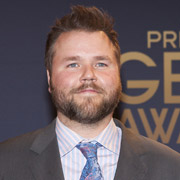 Add a Comment
23 comments
Average Guess (6 Votes)
6ft 2.29in (188.7cm)
Pat m
said on 29/Nov/20
His frame makes him look bigger than this listing but I buy it, I'd have guessed he was at least over 6ft3 but this listing makes sense
Rampage(-_-_-)Clover
said on 28/Jun/19
Frame-wise, he could pass for 6ft4-5 in that photo!
Big dude overall
Drew Jackson
said on 21/Mar/18
Seems like a strong 6'2 guy such as myself
jay
said on 27/Nov/17
i buy 6'3 standing next to austin in the ring austin who's 6'2 is and inch shorter u can tell
Jug
said on 16/Nov/17
He looked 6'3, possibly even 6'4, next to Larry David in the most recent episode of Curb. Maybe Larry has shrunk a bit by now. Also, I can't believe he gained all his weight back.
Rifle
said on 5/Apr/16
He looked slightly taller than Jason Siegel in How I met your mother.
cole
said on 23/May/14
I did not get the impression that Will was 1.5in shorter than Jason Segel on HIMYM.
jordydecke
said on 26/Jan/14
This guy is 6'2.5? I was just searching his height as I've just been watching the "series 4. ep 10" of how I met your mother. There's a scene in an alleyway where Sasso looks to have half an inch on Jason Segel - who I had pegged as a weak 6'4. Can't see footwear though, anyone else notice this?
Shaun
said on 18/Sep/12
He looks **very** much like Seagal from the side and back I think..
Shaun
said on 18/Sep/12
I thought he looked 6'3" and 300 pounds odd as Seagal.
Click Here
Hilarious. He's uncannily like Seagal a times. Rob don't you think he looks a pretty huge guy, pause at 0.55 for instance. He doesn't look far off Seagal in size does he?
Shaun
said on 18/Sep/12
I thought he looked 6'3" and 300 pounds odd as Seagal.
Ras
said on 15/Dec/11
He looks 6'2" at best with 6'2" Triple H:
Click Here
D
said on 30/Jul/11
I met Sasso at airport I'm 6'4 he's 6'2 at best
dicksock
said on 18/Jul/11
He is clearly shorter than 6'2" Sting:
Click Here
Cranberries (18m, 192cm dinnertime)
said on 4/Jul/11
He's shorter than Michael McDonald, who's listed as 6'3.5" on the 'DB and looks it. 6'2.5" is right.
Vegas
said on 13/Feb/11
doesn't look all the much taller than steve austin here, the 4min 25mark onward both are side by side
Click Here
Shaun
said on 2/Feb/11
Mmm in his sketches as Steven Seagal he looked close in height to Seagal actually. I've have thought he'd be 6'3"-6'4" range. Looked well over 300 pounds though, I'm not sure if he actually is that size, he may have been padded as Seagal.
Doug
said on 27/Feb/09
In the Seagal sketches this guy looks exactly the same sort of size as Steven Seagal. Perhaps hes wearing lifts but he gave the impression of a 6'4" guy like Seagal to me. Like Seagal he towers above most people.
BrainSmack
said on 21/Aug/08
seen his MadTv sketches, he might be 6'3
Jay
said on 19/Mar/08
Watching Southland Tales he seemed about 6'2.
Marc
said on 14/Sep/06
Yeah Mo collins is 5-9. I guess he's about 6'2".
TheJerk
said on 10/May/06
in the comment below i meant mo collins not stephanie weir sorry
TheJerk
said on 10/May/06
No way is he that tall. Ares Spears who I always thought of as short but is maybe 5-9 at best, and that short guy in the front is rumored to be 5-3, stepanie weir is 5-9 (her claim) maybe in 3 inch heels which ill give her tho we dont know shed be 6-0. that'd make michael mcdonald around 6-2 and will sasso 182cm at best. In this pic:
Click Here