Chris Sarandon's Height
6ft 0 (182.9 cm)
American Actor from The Princess Bride and Nightmare before Christmas (Jack Skellington). This photo was at 2009's London Film Con.
When producers set out to cast (George Webber), they were looking for somebody who was not the George Webber described in the book, but Tom Wolfe, someone taller, someone who had size and bulk. They settled in the middle, on me. I'm about 6 feet tall. They boosted me up with lifts in my shoes, just to give a sense of that size.
-- April 1979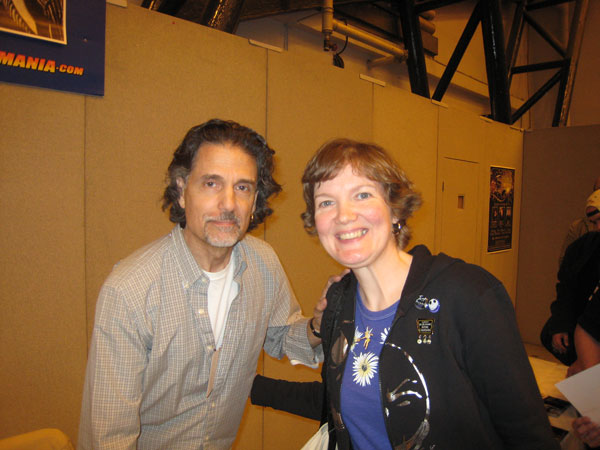 You May Be Interested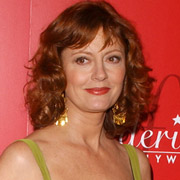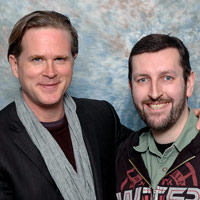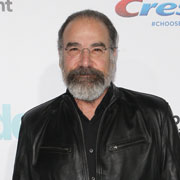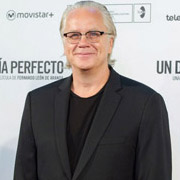 Add a Comment
35 comments
Average Guess (7 Votes)
6ft 0.43in (184cm)
Miss Sandy Cowell
said on 17/Jan/20
I watched Chris in 'Fright Night' yesterday evening. He definitely looked taller than 6ft, so I assume the passage above from 1979 could be about that film or something similar.
Chris used his seductive powers to seduce - and reproduce....new vampires! He was also in 'The Sentinel', two excellent horror films from yesteryear. I don't think he wore lifts in 'The Sentinel'.
6ft. 😁👍
Sandy Cowell
said on 4/Mar/18
@ Jenny - Wow, girl! What a star to meet! You must have been on Cloud 9 for weeks!
Last night after twice trying to buy the film 'The Sentinel', and being sent two overpriced copies for the wrong region, I actually achieved my aim to see it - courtesy of the 'Horror Channel'!
It was every bit as breathtaking as I'd hoped. It was funny, endearing, extremely tense and well-acted, shocking in parts... AND it enabled me to have a long an lavish look at the heights of its many, many famous faces.
The film centres round the life of beautiful brunette model Allison, who has a disturbing past but is on the mend, having just relocated to a new flat. Her seemingly supportive boyfriend is played by Chris.
I must say that he looked no more than what I call averagely tall, having thought in 'Fright Night' that he was 6ft2+! Oh yes, one can see his girlfriend (former actress Cristina Raines who's plays the model, is tall, lean and elegant, but I'd been chewing over her height and comparing her to the many famous faces who star in this and I put her at around 5ft9.5!
The illusions I'd had of Chris from 'Fright Night' went right out of the window, and I settled at a resounding 6ft, which this morning I find to be correct!
The film is so worth seeing folks, and you can catch it next Friday, 9th March/Sat 10th March, same 'Horror Channel', at 12.30am! You'll be able to peruse the heights of the great Burgess Meredith, who is comical, flamboyant and loveable (we think!), classic actress Ava Gardner, a young Christopher Walken, and likewise, the super-tall Jeff Goldblum!
Today Chris gets exactly 6ft!
Mincer
said on 17/Jun/17
How tall do you think Jonathan Stark who played Billy Cole in Fright Night. He's listed most places at 6'3 and does look in the 6'2-6'3 range.
Sandy Cowell
said on 26/Mar/17
Oh absolutely over 6ft, based on his performance in 'Fright Night' which I saw at my local cinema. That's at least what I would have said for Chris (6ft0.5), if not 6ft1.
Rampage(-_-_-)Clover
said on 20/Mar/17
Much taller than I thought. I suppose most people will look average at best w/h Andre the Giant though
Giorgi
said on 10/Dec/16
I would add Dog Day Afternoon, his most acclaimed performance. And Fright Night as well :)
jtown
said on 19/Jun/16
Editor Rob how can you have Chris but not William Ragsdale here. Put him up for me will you :)
Editor Rob: I'd watched fright night last year...and you know totally forgot to keep an eye on this guy!
jtown
said on 19/Jun/16
6' 1" in the 80s easy. He always was tall and slender.
Chris
said on 26/May/16
Myself with Chris in 2012 (6'0 1/2"....seems spot on)
Click Here
Editor Rob: he could look a good inch shorter there.
jtm
said on 16/Jan/16
never thought he was this tall.
bobby3342
said on 12/Jan/16
too bad no standing pic? did you meet him rob? what did you think?
Editor Rob: standing there talking to him he was roughly 6ft.
james
said on 4/Sep/14
He always looked tall on film I give him over 6'0
elio
said on 10/Oct/11
This guy looks young for 69 years of age!
J.
said on 10/Jan/09
Yeah, Glenn, I can buy 5'11" for Rick. He never appeared to be short, yet not particulary tall either.
glenn
said on 5/Jan/09
one of the greatest.thanks for backing me on that j.i feel he is 5-11.you?
J.
said on 4/Jan/09
Legendary rapper, here. Glenn, you're correct. I went to high school with a guy who actually was related to Rick the Ruler and he said just that: Rick owned a building in the Bronx.
Paul 178cm
said on 20/Dec/08
Yea always thought he was about 5'10. Slick Rick is more influential on rap music than some people realize. Love his song 'childrens story'.
Brad
said on 18/Dec/08
He wears that bling in the Bronx he'd be yoked by the time he got out of the bricks even with Hector Camacho at his side....even it was Jacob's cubic stuff.
glenn
said on 17/Dec/08
i heard he still has the place there.dont know if thats true.slick rick still lives in the bronx and is the landlord of the building he lives in.owns other buildings too i think.
Brad
said on 13/Dec/08
Just over a NYPD arrest record sheet 5' 6" Flav. Flav lived on The Grand Concourse....guess he glassed all his PE loot back then. Big rebound for Flav, he's doin well now boooooy.
Brad
said on 12/Dec/08
Go to Flav n SR on VH1's SR photos. Flav should run for mayor. Booooooy.
Brad
said on 11/Dec/08
Thought he'd be in a mansion in Jersey, guess all the bling is Jacob's fakes.
glenn
said on 11/Dec/08
he lives near me.not leaves.smart phone isnt so smart if i dont catch word memory.
glenn
said on 11/Dec/08
ice t isnt 5-10.ice is 5-11 min.possibly 6ft.ill ask him.i see him monthly.i agree he can look 5-10 at times.rob has slick right for his lowest.ill ask him too.he leaves near me.
Brad
said on 11/Dec/08
VH1 photos of Slick Rick.
derek d
said on 11/Dec/08
How does he look 6' in the photo? He looks Glenn's height but of course is slouching so 5'10.5 sounds right
Roger
said on 11/Dec/08
But he's clearly taller than 5'7.5'' - 5'8'' Glenn, Brad. Can you post a link to the photo with Flava Flav?
runt
said on 10/Dec/08
All Hail Rick the Ruler!
Brad
said on 10/Dec/08
Ice T had 2" on him and T is 5' 10".
glenn
said on 10/Dec/08
yeah,rob you need to change that to rapper.
glenn
said on 10/Dec/08
he is 5-11 brad.flav claims 5-7,looked it this same night.but i always thought and saw 5-6 for flav myself in the early 90s.in my recent pic for flav this very slick rick night,flav again looks 5-6.maybe he is 5-6 or he has the worst posture.
thekiddd
said on 10/Dec/08
Um Rob. He's a rapper. Not a Musician.
Brad
said on 10/Dec/08
Oh please, I saw a side by side photo with Flava Flav who is 5' 6" and he's about 2" taller. 5' 10.5" is ridiculous.
Big King
said on 10/Dec/08
Rob, what's up with your rappers?
Slick looks 6'.
Fuatad
said on 10/Dec/08
He looks like 173 cm in this pic. o.o