Susan Sarandon's Height
5ft 5 (165.1 cm)
Peak height was 5ft 6 ¼ (168.3 cm)
American Actress best known for roles in movies like Thelma & Louise, The Rocky Horror Picture Show, Dead Man Walking, Bull Durham, Lorenzo's Oil and The Witches of Eastwick. In a 1990 Biography Yearbook it mentioned that she stood
"Five feet, six and a quarter inches tall"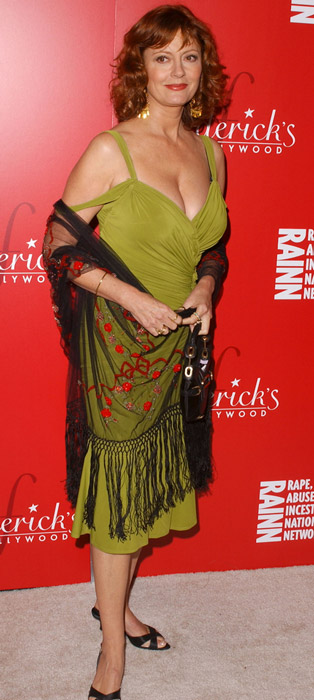 Photo by PR Photos
You May Be Interested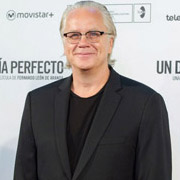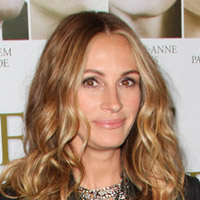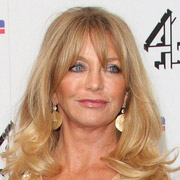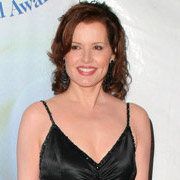 Add a Comment
58 comments
Average Guess (20 Votes)
Peak: 5ft 6.09in (167.9cm)
Current: 5ft 4.79in (164.6cm)
Slim 6'1.5
said on 10/Jun/21
Could've shrunk a further quarter inch now
Miss Sandy Cowell
said on 16/May/21
I loved Susan's redheaded character in 'The Witches of Eastwick', which I saw at the pictures in 1987. If I'd known how good 'Thelma and Louise' was, I'd have gone to see that at the pictures too! 👌
Peak height - 5ft6
Now - 5ft5 😁👍💐💖
Miss Sandy Cowell
said on 26/Nov/19
I'm watching Susan in 'The Hunger' with David Bowie and Catherine Deneuve. It hails from 1983, when Catherine will have been at her full height, yet despite being clad in reasonably high heels, she still has to look up to David. It makes me think that his claim for 5ft10/10.5 must have been true for back then!
5ft6 peak and 5ft4.75 now. 😁👍
Miss Sandy Cowell
said on 4/Oct/19
🎈💐🎉🎂 Happy Birthday Susan! 🎂🎉💐🎈
Wishing Susan a Very Happy 73rd Birthday!
5ft6 peak,
5ft5 now. 😁👍
🎈💐🎉🎂🎈💐🎉🎂🎈💐🎉🎂🎈💐🎉🎂
Orlando
said on 30/Apr/19
What's the point of listing people's mature/aged height? What matters most is their peak height at 20-30 yrs, I think. In her prime this lady always looked like a 5'7".
Nik
said on 3/Oct/18
She does look above average in the picture above!
Jtm
said on 2/Oct/18
that is correct. pfeiffer looked shorter than cher even when she had shoes on and cher was barefoot. sarandon was probably a weak 5'6 peak.
Littlelee168cm
said on 30/Sep/18
So all the actresses from the witches of eastwich were 5ft 6 range? Funny since they all looked different heights in that film and Michelle certainly seemed a lot shorter than the others
lee168cm
said on 26/Jun/18
Rob do you reckon she could have been her peak height of 5ft 6.25 in Thelma and Louise or would she have started shrinking? She was mid 40s by then

Editor Rob
I'm not sure if she'd have lost anything noticeable by 45, but by 50-55 I think had began to look a bit less.
anyonmious
said on 25/Oct/17
at peak is about 166-167. Nowadays no more than 161 to 162 range.
Darnell
said on 2/Sep/17
That's about right, 5'6 & 1/4"
Flavius
said on 1/Apr/17
Click Here
have a look at this pic
mister_lennon
said on 29/Mar/17
I wanted to say that naomi watts is shorter than susan.
mister_lennon
said on 28/Mar/17
At peak, she was 166-167. She was taller than michelle pfeiffer in the witches of eastwik.
Now, she is more in the 163-164 range.
mister_lennon
said on 27/Mar/17
well, naomi watts was
Flavius
said on 27/Mar/17
5'4 at most, now... maybe because she doesn't wear high heels, but she's always towered by other actresses in almost every picture: kirsten dunst, jessica alba, Freida Pinto, Jennifer Aniston... also Naomi Watts and Dakota Fanning look definitely taller than her... just have a look at some pics
Flavius
said on 27/Mar/17
5'4 at most, now... maybe because she doesn't wear high heels, but she's always towered by other actresses in almost every picture: kirsten dunst, jessica alba, Freida Pinto, Jennifer Aniston... also Naomi Watts and Dakota Fanning look definitely taller than her... just have a look at some pics
Sandy Cowell
said on 19/Jan/17
There are a lot of conflicting opinions about Susan's height here on her page. I have taken her for about 5ft6 ever since I saw her in 'Thelma and Louise' and that's only because that was how she was described by the police.
That was years ago now, so I am assuming Susan has lost a bit of height. I will agree with the 5ft5 as written here and also the 5ft6 and a quarter for her optimum height.
I can see how she can be taken for 5ft7. She was very skinny in 'The Witches of Eastwick' and we all know the way that can affect how tall we look!
I just observed an interesting comment from October 16th last year by Bobbie09 who says she's the same 5ft4 now at the age of 60 as she has been throughout her life! I think she is a lucky exception, and that it is more usual to experience some shrinkage the older we get!
Bobbie09 - I wish I knew how you've managed that, but good luck to you! 😮👌

Editor Rob
I think she does look to be shorter in last 5 years than 30 years ago. I'm sure in the late 90's she was even being called 5ft 8 in some places.
anyonmious
said on 29/Dec/16
Her peak height was 5'6". She was 5'5" at around 2005. She is probably no more than 5'4" today.
Bobbie09
said on 15/Oct/16
I'm late in the conversation. My family and I just finished watching the the movie "The big wedding". I was curious to see how tall Diane Keaton is and found out she's 5.7. In the movie she clearly looks several inches taller than Susan Sarandon.
In fact in this movie, side by side with the other actors she seems smaller than most.
I went then and checked all their heights and discovered that she is presented as 5.7. Really surprised as few years ago I remembered reading she was 5'2".
It's not a life or death controversy or makes a big difference to me. Filming, any difference in height can be fixed.
It's a little annoying. Don't know why.
Someone mentioned here that at her age she might have "dropped" in height. Don't think so. All my life I've been 5'4" and now at 60 I'm still 5'4". Don't ask the weight, that went off the charts. Lol.
I love Ms Sarandon, her acting, her attitude and her beauty.
Arch Stanton
said on 17/May/16
Could look near 5 ft 7 peak but slender frame and heels can account for that, I'd say 5'6.25 is probably very honest as it's the minimum I'd have thought.
Arch Stanton
said on 17/May/16
Taller than 5 ft 5 peak, I thought she could look tallish range peak and wasn't too dwarfed by Tim Robbins and Kevin Costner.
CFM
said on 24/Jun/15
I've read that she's 5'2" - one of those celebs who are shorter than you think. "Petite and busty" was how one journalist described her.
James B
said on 23/Jun/14
Thought she was shorter
Arch Stanton
said on 23/Dec/13
Looks 5'5-5'6". Not my type usually but I find her very sexy.
Shar
said on 10/Jun/12
Back in the 1980s when she was appearing in Extremities in NYC, I passed her on the street. She was signing autographs and chatting with some fans. I am just under 5'6", never wear heels, and she was a couple of inches shorter than me--and very small-boned. She ahd a beautiful smile.
carpenter
said on 12/Dec/11
This picture with Ellen Barkin (listed at 5'6")shows that Susan is 5'5" maximum, probably shorter. Ellen has a shoe advantage but still would have more height. Something isn't right about your claim Tina, can you post your picture?
Click Here
carpenter
said on 14/Apr/11
She doesn't look nearly 10 inches shorter than Robbins in Bull Durham. Maybe she really is 5'7.5"
Tina
said on 5/Nov/10
I had a photo taken with Susan last year and we both had on flat shoes and were exactly the same height - I am 5'7 and 3/4 - i was quite surprised as i had always read she was 5'4.
Charlie
said on 7/Jun/09
In some webpages she's listed in 172 cm range (5'7 1/2 aproximately). Her former wife Chris Sarandon looks at least 6'3".
s
said on 7/Jun/09
saw her a few weeks ago. surprised to find out that she was quite petite...no more than 5'5
Doug
said on 9/Feb/09
Funny but she has the face and build of a tall willowy woman, if there can be such a thing LOL. Its just theres a few women I've met who have similar looks and have been at least 5'10". You would expect her to be at least 5'8" I agree.
Doug
said on 9/Feb/09
Yup thats about correct nowadays I think Robins looks like he has the full foot on her I think.
alia
said on 12/Aug/08
She looks so small in Bull Durham, next to Tim , but she still looks real short anyway in the movie.
Charliemoto
said on 27/Mar/08
there was a time where she could look as tall as 5'7.5 barefoot, the movie PRETTY BABY is a clear example but to be perfectly honest i really doubt she was taller than 5'6.5
great actress, great body (well once upon a time).
Jake Is Back
said on 21/Mar/08
5'4", 5'5" max.
junani
said on 15/Feb/08
saw her last night and I was surprised how petite she appeared to be. I think you're all on cue, about 5' 5" when I assumed she'd be about 5' 8"
deedee
said on 1/Feb/08
sorry, sarandon is not tall.
i was around her some 20 years ago. i'm 5' 7 1/2" and she was a good 2 inches shorter than me and she was always wearing at least a 1 inch heel and i live in flats. the one time i was wearing 4" heels (for a costume-i could barely walk in the things) i swear the top of her head did not come up to my chin.
she's 5'6" in her dreams.
glenn
said on 16/Jan/08
i thought she was taller too.i couldve sworn i met he taller too.i

Editor Rob
I think she must shrunk a bit.
steph
said on 30/Dec/07
nooooo. 5 4 i'd say.. she seems to be shorter than all of her co stars in her movies. the banging sisters is on tv right now and she is obviously shorter than goldie hawn.
Jen
said on 20/Apr/07
Celebrities usually exaggerate their height by an inch or two. Either way she's clearly shorter than she once said. But I still like her, great actress.
Anonymous
said on 20/Apr/07
I worked on a film that she was producing and acting in. I would say that she is around 5'6 although it was around 9 years ago. And she was thinner at the time. In this photo she looks shorter because she put on some weight.
footballed28
said on 24/Jan/07
yeah for some reason I also thought she was tall...5'8 or just below...she only looked a tiny bit shorter than Julia Roberts whom my sister thought was 6' a loooooong while back! boy how wrong she was!!!
Anthony
said on 19/Jan/07
I highly doubt she was ever 5'7. In "Rocky Horror", I thought she looked 5'6 max with 6'4 Bostwick.
Glitter1
said on 18/Jan/07
she is 5'7. said so in thelma and louise. appears it. maybe, with age, she is bnow 5'6. but her peak was def. 5'7
Anthony
said on 30/Oct/06
I myself used to think she was 5'8, then when I might her, she appeared 5'4-5'5 in a pair of very flat slip-on shoes with thin soles.
D. Ray Morton
said on 21/Oct/06
Yeah, saw her in the full Wicked Queen getup this summer. Bizarre. I always thought she was 5'7"-5'8", but she looked 5'5" before me eyes. Here, she looks 5'3", 5'4" tops.
Maybe she cultivated an extra inch or two via The Method?
Franco
said on 20/Oct/06
agreed on 5'5.
Anthony
said on 15/Sep/06
I agree with Glenn, 5'5 is what I saw for her as well.
Glenn
said on 4/Sep/06
I thought she was tall.seemed 5-5 tops,maybe smaller.met her 13 and 16 years ago as well.obviously I dont pay attention to womens height much.
Anthony
said on 30/Aug/06
Sarandon is not 5'7.5. Having met her she is definitely just the height Rob lists her at, 5'5.5. She was a little taller than my friend Hannah (as I said below she is 5'6 now but considering this was a year ago she may have been 5'4 or 5'5). Shame I couldn't get a pic.
Caterina
said on 19/Jun/06
She's still listed as 5 foot 7.5 inches officially - just a lot of her pictures make her look like Gulliver because she's standing next to man giant Tim Robbins...
leopogi
said on 2/Jun/06
in this picture
Click Here
she looks like 5'3
Anonymous
said on 25/May/06
I'm going with 5'4". 5'5" maximum.
Click Here

Editor Rob
actually in the past she has also been described 5ft 6
Anthony
said on 15/May/06
I met Sarandon. She came to my school to see our annual June Play. She was wearing flat shoes. She took a picture with my friend Hannah, who's 5'6, and they both looked about the same height. She is, by the way, a very friendly and curteous person.
Flavius
said on 12/Apr/06
She's clearly shorter now, she's a certain age... in the latest movie she's walking beside Penelope Cruz in heels, and Penelope clearly towers over her!
Mario
said on 9/Jan/06
In Thelma and Louise she still looked 5 ft 7.5. Nowedays she looks to me 167/ 168 cm.
jonny5
said on 8/Jan/06
Susan Sarandon she only looks 1 hafe inch taller than jodie foster and i read somethin in a sunday mag the said 5ft4