Chrissy Metz's Height
5ft 4 (162.6 cm)
American actress, best known for playing Kate Pearson in TV series This is Us. On her imdb.Resume she listed her measurements as
"Height: 5 feet 4 in, Weight: 000 lbs, Physique: Heavyset"
. She once said
"I've been battling weight since, oh my gosh, I don't know – three, maybe three or four. It's been an issue for me and I think I've said this before, but we're ... so many people feel as if they're defined by a number – whether it's their salary or whether it's the number on the scale – and we're so much more than that, right?"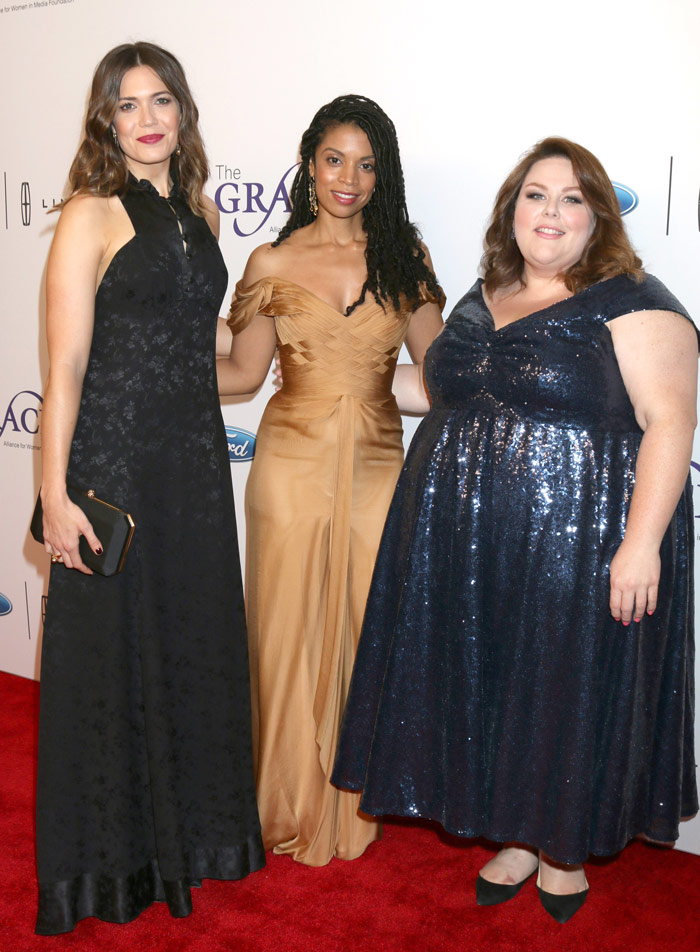 Photos by PR Photos
You May Be Interested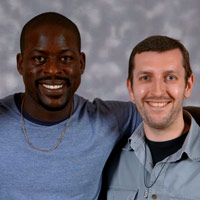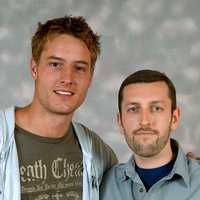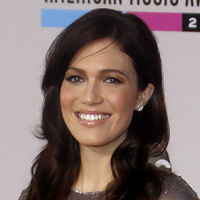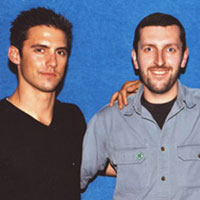 Add a Comment
17 comments
Average Guess (8 Votes)
5ft 3.88in (162.2cm)
Rhianna
said on 4/Sep/17
Big or not she has quite a lovely face.
even
said on 19/Jul/17
height : 5'4" weight : around 350 pounds
Mimi
said on 16/May/17
She definitely can't wear heels because of her condition
Sandy Cowell
said on 17/Mar/17
Lee168cm - Keep determined, don't give up and soon you'll be feeling like a new person! Good luck! 🍓🍇🍉🍊🍏 ✔
Lee168cm
said on 16/Mar/17
I know that feeling shredder I'm 180lbs at five foot six myself. Hate it but back at the gym and gonna change my diet gonna get below 11 stone(154lbs) if it kills me
Christian-196.2cm (6ft5.25)
said on 12/Mar/17
She's the Caucasian counterpart of Gabourey Sidibe. Both are the same height, obese, and share similar ages.
Sandy Cowell
said on 9/Mar/17
@ Shredder - I'm sorry to hear that you feel like cr*p about your weight and I hope you find the help and encouragement needed to reduce it.
Shredder
said on 7/Mar/17
I honestly feel bad for people this big , I'm pushing 200 at 5'6 and I feel like crap.
Sandy Cowell
said on 6/Mar/17
I like her philosophy - of course we are so much more than numbers, but this isn't healthy honey, is it?
Duhon
said on 2/Mar/17
They must've left out the 1 in that resume weight listing.
Editor Rob: I think it was meant as a kind of statement...it's her talent and ability to act, not her weight that should be the focus.

Unfortunately, it is something that will be commented upon in articles...
Lee168cm
said on 2/Mar/17
I remember her from American horror story freak show she did seem a few inches taller than Emma Roberts so this height makes sense
Sam
said on 2/Mar/17
Yeah, probably a bit north of 300 pounds and at least 10 inches shorter than Justin Hartley.
CH99
said on 2/Mar/17
She looks 4'10 cos of her weight
MJKoP
said on 2/Mar/17
I'm pretty positive that Nova's weight estimate was in kilograms. I'm not even sure that 5'4" is a vertical measurement! :P
Nova176
said on 1/Mar/17
Her weight is around 220-40 imo.
Rob what is your guess? on her weight that is
Editor Rob: Nova, I don't know if she's lost weight recently, but in some photos I would have guessed over 300 pounds.
MJKoP
said on 1/Mar/17
Shredder said on 1/Mar/17
000 lbs lol
To be fair, it only allows for three digits! :D
Shredder
said on 1/Mar/17
000 lbs lol