Christina Milian's Height
5ft 2 (157.5 cm)
American singer and actress. In a TeenPeople chat, she mentioned her height:
"I LOVE tall guys! I'm short, so I like to be protected by a big man! I'm 5'2"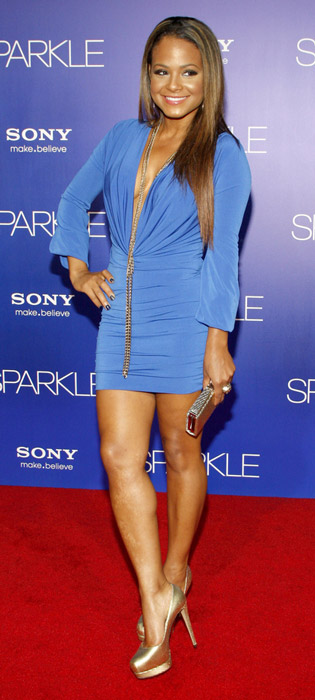 Photos by PR Photos
You May Be Interested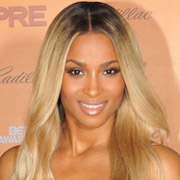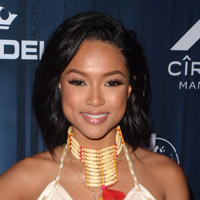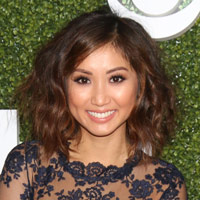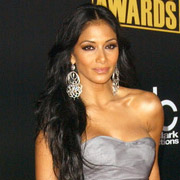 Add a Comment
23 comments
Average Guess (2 Votes)
5ft 1.38in (155.9cm)
me
said on 16/Sep/13
@kg, CM looks to be wearing heels in that pic.
kg
said on 25/Aug/13
i saw a picture of her and nicole richie together without heels and she iz taller than nicole but it seems there is more than 1 inch between them [
Click Here
] what do think rob?
Fay
said on 31/Jul/12
Looks 5' to me.
Midnite
said on 6/May/09
Rob shes a bit shorter than this, I met her, I would say 5 feet flat!
anyta
said on 21/Oct/08
she's way shorter than that!!I saw her when i was only 13 i was about 158cm:She was really shorter than me.
I think she is about 152 cm
Erica
said on 30/Sep/08
I also agree I think christina is 5'1. She's so beautiful n being short makes her so cute as well I know how it is I'm the same height as her. :D
Thea
said on 16/Sep/08
well i agree, she looks 5'2, kristen bell is 5'1, standing next to her, im also 5'1, and i like average height men, like 5'8 and 5'9
Alex
said on 18/Jun/08
Not all the time but a good amount of girls who claim 5'2 are really 5'0 to 5'1 tops.
Jamilia
said on 15/Apr/08
I meet her in Miami and I'm 5'4 no question about dat, I'm no shorter .. and we were at the same height, maybe she were a lil bit shorter like 5'3
kristina
said on 23/Feb/08
she looked real short in da pics i saw of her so 5'2 sounds bout right..... i wish i was 5'2 i'm 5'3 160cm or 5'4 but i wish i was shorter.cause short people look better in heels.
Kathryn
said on 13/Apr/07
well....she looks like a 5'2.5'' person. she ´s 159 cm. i saw some scenes from the movie BE COOL and she looked a tad under 5'3''. maybe because of her shoes but sometimes she wore sneakers. on the making of, sorry. not in the film.
CDT
said on 19/Jan/07
I saw her on Man of the House and she was standing next to Monica Keena, she was a good inch or two shorter. And they were standing side by side and it was a close up shot.
Jay
said on 16/Nov/06
i saw her last year and i was surprised at how tiny she is because she looks quite tall in her vids
jessica
said on 11/Nov/06
well,i am short,i am a5'1.so that means christina millian is taller than me.i want to exercise so that i can get a little slimer and taller.i am only 13 years old so i problably will grow.
messedaroundchic
said on 28/Jun/06
5"2 sounds right to me i saw her in say I video & she was wearing high heels she didn't look very short but i'd say 5"2 though she looks taller than my sister skinny or not & shes 5"2
bismarck
said on 30/May/06
In the movie "love don't cost a thing"..she looked to be around 5'1" to 5'2" , with shoes , so i'd say she's around 5'0" tall.
J.
said on 22/May/06
Click Here
"She must be 6 feet tall. And Vince Vaughn is 6 feet 5. I think Danny DeVito and I were the smallest people on the set." -Christina Milian, Feb. 2005 article in Parade magazine.
The 'she' that Christina is referring to is "Be Star" co-star Uma Thurman.
Alex
said on 16/May/06
I can believe shes 5'2. shes a petite girl. I'd guess her weight only 105lbs I'd say.
ForensicNYC
said on 7/Apr/06
"Vince Vaughn is 6'5" and I am 5'2"..."
Close Up interview with Christina Milian in the "Special Features" (Disk 2) section of the movie: "BE COOL" starring John Travolta and Uma Thurman...
Lashay
said on 19/Feb/06
I think that Christina is 5'2.yea,she does like to wear heels.But,she's around about 5'2.And she is not skinny that average size.
Anonymous
said on 11/Feb/06
I saw her a short time ago, she looks taller than she is cause she loves to where high heels, she is around 4'11 at best
gyllenhaalic823
said on 1/Feb/06
I saw her on Wild & Out. DEFINETELY this short; nothing over 5'3" if not less. Compared to Nick Canon he towered over her. She is probably 5'2".
Ah well I'm a hypocrite because I'm 5'1" BUT STILL GROWING!!
J.
said on 22/Feb/05
I saw her in a person a long, long time ago. Very cute girl. She's defintely 5'2" as she's very petite. BUT she's sooo skinny. Really skinny. That's another thing about many celebs, they're reed thin.