Ciaran Hinds Height
6ft 0 (182.9 cm)
Norther Irish Actor best known for roles in TV series Rome, Game of Thrones and films Munich, Miami Vice, Hitman: Agent 47, Road to Perdition, The Woman in Black and John Carter. In a 1993 article, one of his diary entries says:
"Had a costume fitting. I'm six foot and slimmish, so Simon's hump needs reshaping"
. His agency also lists him as 6ft.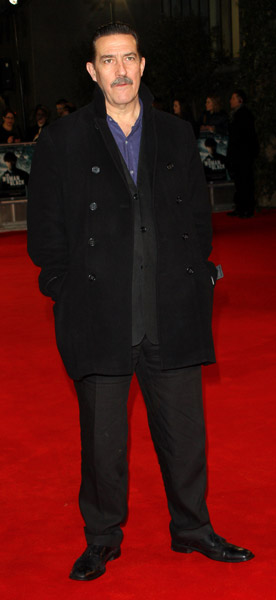 Photos by PR Photos
You May Be Interested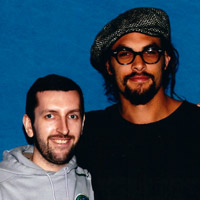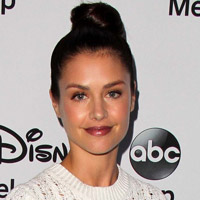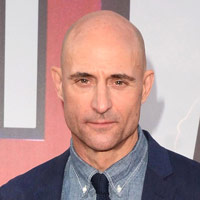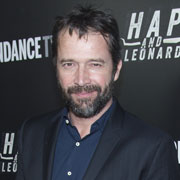 Add a Comment
27 comments
Average Guess (13 Votes)
5ft 11.98in (182.8cm)
Rampage(-_-_-)Clover
said on 14/Jan/21
6ft0½ peak maybe, Rob?
6ft1 though I'm as sure on...today he's looking a bit under 6ft

Editor Rob
a real solid 6ft at times can look 6ft 1/2 to 1 in films.
Sinclair
said on 26/Aug/20
Rob, do you think Hinds could have been 6'1" range at some point?
I'm 5'10" and when I saw Hinds in Paris, I had to look up to him, even from a distance. Hinds was almost 66 years old at that time. In his youth, Hinds was very likely a strong 6'0" at the least.

Editor Rob
Over 6ft flat maybe, but a full 6ft 1? The more I see him in film/tv over the years, the less that looked likely to me.
Sinclair
said on 8/Aug/20
I saw Ciaran Hinds in Paris in January 2019. He gave a very solid 6'0" impression. I would have even bought 6'1" although he was wearing a hat at the time which may have added to his height. I would guess 6'0.25" for Hinds. He was very close in height to Tom Hanks in Road to Perdition, to say who would be taller out of those two would be hard, I'd vote for Hinds as the taller man if I had to choose.
Slim 6'1"
said on 6/Aug/20
182cm
Miss Sandy Cowell
said on 9/Feb/20
🎂🎁🎈 Happy Birthday 🎉 Ciaran! 🎈🎁🎂
Many Happy Returns of the Day to Ciaran Hinds, who today turns 67.
I just found 185cm for him. Maybe he was this height in his younger days...
In the above picture, Ciaran looks a convincing 6ft, so that's what he gets as his Birthday guess.
🎂🎁🎈🎉🎂🎁🎈🎉🎂🎁🎈🎉🎂🎁🎈🎉
Rampage(-_-_-)Clover
said on 25/Oct/19
184cm peak and 182cm now
Alex65
said on 8/Sep/18
Looks 184 cm here, but I think the listing is good
Jordan87
said on 24/Nov/16
I could buy 6'0 ish at least for a peak.
Rampage(-_-_-)Clover
said on 19/Nov/16
Rob, 184cm peak?
Jumping Jack Flash
said on 3/Jun/16
Looked about the same height as Tom Hanks in Road to Perdition when they stood next to each other.
Thomas
said on 6/Apr/15
He looked quite short in the last Harry Potter movie. Compared to Radcliffe he struggled to look 5ft10. But I don't know about their footwear.
Concerned 181 cm
said on 26/Mar/15
Well, he's sixty-something now. Maybe he's 6'0.25 or something, and used to be 6'1?
Rampage(-_-_-)Clover
said on 15/Nov/14
Click Here
Rob, Hinds claims 6ft2 in this interview.
Concerned 181cm
said on 6/Sep/14
Seems like a strong 6'0 from Game of Thrones.
Sam
said on 16/Jun/14
On the seasonal finale of Game of Throne, there was a brief shot of him walking by 6'0"-listed Stephen Dillane and Hinds looks a little taller, although I don't know about terrain since they were in the woods.
DDR
said on 13/Jun/14
He's not old, so i think he might not lost too much.
I would say he was 182 or 5ft 11.75 peak and around 5ft11.25-5 today.
In Munich (2005) he looked 2,5in shorter than Eric Bana (188-189)
[Editor Rob: ah, I don't have it to hand but I am sure aswell as him saying he was six foot, there was another quote claiming he said '6ft 2'! Of course that is a bit steep, his 6ft is more believable...a fraction less today maybe]
Rampage(-_-_-)Clover
said on 16/Jul/13
Peak was 6ft0.25in/184cm.
Today is 182-183cm
Anon
said on 14/Mar/13
We'll see this guy soon enough in the new season of GoT! Can't wait.
jake, 1.82 m- 1.83 m- 1.84 m
said on 1/Feb/12
He was a strong 183 cm peak, maybe looking more 5ft11.75 (182 cm) in Tinker, Tailor, Soldier, Spy.
sean73
said on 23/Oct/11
He looked the same height as daniel craig in road to perdition.About an 1.5 shorter than tom hanks.5-11 i think for him.
Rampage(-_-_-)Clover
said on 25/Apr/11
Is 184cm possible Rob?
Ed T.
said on 30/Nov/08
I saw Hinds in the play "The Seafarer" , last winter in New York City . My seat was fairly close to the stage, so I had a good view of Ciaran Hinds and his castmates, including David Morse. Without a doubt, I think Editor Rob lists Hinds correctly as 6'0". The 6'4" David Morse was most likely a good 4 inches taller than Hinds ( at the very least three inches ). I could possibly buy 6'0.5" for Hinds. 6'1" , I think would be a bit too high for him. 6'2" is not possible for Hinds.
Anonymous
said on 22/Apr/07
in interviews during the making of the phantom of the opera, simon callow(who plays the other opera owner) gives hinds height as 6'2
[Editor Rob: in Sum of all fears he really is an easy couple of inches shy of freeman and hinds himself gives 6 foot as his height.
Callow gives himself 5ft 9 on his resume.]
MOF
said on 28/Aug/06
Only imdb states Patrick Wilson at 6'1" and imdb always ushes up height. Eric Bana is actually closer to 6'2" as he has been downgraded to 6'2.25". If Hinds is taller than 6 feet than he would be 6'0.5" but he himself states 6'0" and so does his agency...
sam
said on 18/Jul/06
I also don't really buy as short as 6' feet even for this guy. In the Tomb Raider movie, he towered over Angelina Jolie, certainly by about the same margin as Gerard Butler in the same movie. He also looked to be the same height or slightly taller than Patrick Wilson in Phantom of the Opera, and Wilson is listed at 6'1" everywhere. And, as already mentioned, he wasn't that much shorter than Eric Bana. I think he should be upgraded to 6'1".
Marcus
said on 17/Jul/06
Hey Rob, I have to agree with TNTinCA...Hinds looks like 6'1'' in Munich, so my guess is that he's rounding down his height.
TNTinCA
said on 21/Jun/06
He did look pretty close to Eric Bana's height in Munich. I would have guessed 6'1" or even 6'2". Then again, don't know about footwear.