James Purefoy's Height
5ft 11 ¾ (182.2 cm)
British actor, best known for roles in films such as Solomon Kane, Vanity Fair, A Knight's Tale and John Carter. On TV he can be seen in The Following. In the 1990's he officially listed himself at a height of
6 feet 1 inches
tall.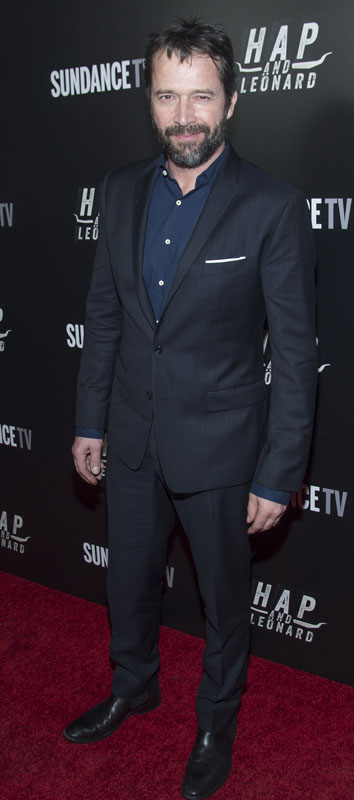 Photos by PR Photos
You May Be Interested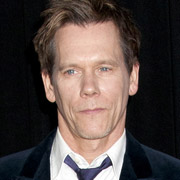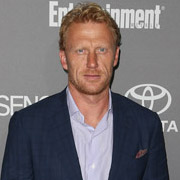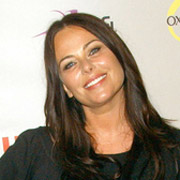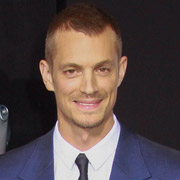 Add a Comment
44 comments
Average Guess (12 Votes)
5ft 11.69in (182.1cm)
Bob da cob.
said on 21/Feb/20
Vin diesel syndrome. Claimed 6-2 at one point lol. 5-11.5.
Simcaboy
said on 15/Oct/19
Having met James Purefoy many times I would say he is exactly the same height as me 182cm in socks. Or maybe a tad smaller (181.5cm but no less).
Hope this helps.
TheBat
said on 24/Jun/19
Definitely nowhere near 6'1", I would guess James is 5'11.5".
TJE
said on 23/Jul/18
If Ciaran Hinds and Jamie Hector don't make 6'0 look painfully average, this guy definitely does.
Rampage(-_-_-)Clover
said on 10/Jul/18
I think this mark is too low. 6ft was the lowest I would have argued for him
JJAK
said on 26/May/18
I always thought pretty average but he did stand ok in knights tale and ironclad.
What I saw of SOLKANE he also looked above av to near tall.
Actually a decent underrated actor stuck doing mostly tv.
LT
said on 27/Feb/18
Click Here
Rob he says he's 6'2" and talks about standing in trenches next to Mel Gibson.

Editor Rob
yeah, it looks like the journalist called him 6ft 2, he's been listing himself in that spotlight for 20+ years at 6ft 1.
Kpk
said on 7/Feb/18
New to commenting on your site, but believe this one needs seriously reviewed.182.9cm ?
(If you Google image him and compare against Kevin bacon (looks same height) or Damien Lewis (James looks about 1 inch smaller)
Also agree with previous person. .altered carbon...height comparison with lead don't ring true..if Joel Kinnerton 6'2 ;Jame's comes across 5'11.
Interested to see how this listimg develops as 'Altered carbon' becomes more viewed.
Jake
said on 2/Feb/18
Why does he look so short compared to Joel Kinnaman in Altered Carbon? If Joel Kinnaman Is 6ft 2.25/.5 range, Purefoy looks 5ft 9 range!
The Horse of FUNK
said on 20/Apr/17
Hardly any difference between Purefoy and Kevin McKidd in the show Rome. Sometimes they look identical.
Rampage(-_-_-)Clover
said on 22/Feb/16
"James Purefoy's height is 6ft 0½in (184cm)"
184cm barefoot, 186-187cm in shoes.
Joel12
said on 24/Jun/15
184-5 with shoes, barefoot 182.
Rampage(-_-_-)Clover
said on 6/Apr/15
I automatically guessed at least 6ft1½-2 in A Knight's Tale until Paul Bettany stood next to him.
MD
said on 11/Feb/15
They are both leaning in that shot, and I don't see that, at all. Lewis is clearly taller.
jtm
said on 10/Feb/15
am i missing something here? it looks like he would be taller than lewis if he stood up straight.
cole
said on 8/Feb/15
I'm with MD on this one, 5'11.75 more likely than 6'0.25, but 6'0 is fair.
Rampage(-_-_-)Clover
said on 3/Feb/15
Anything under 6ft I think is equally as hard to believe.
Rampage(-_-_-)Clover
said on 30/Jan/15
Rob, is a fraction over 6ft possible?
[Editor Rob: could he measure it? I wouldn't rule it out completely, but generally the more I've seen of him I think over 6ft is hard to believe.]
MD
said on 26/Jan/15
This is really just about right.
Here he is with 6'0.5" Damian Lewis:
Click Here
With 5'11.75" Ty Burrell:
Click Here
He's about 6'0", and definitely not any more than that.
MD
said on 24/Dec/14
Didn't see this one had gotten changed. Yeah 6'0" is te top of the scale.
cole
said on 17/Dec/14
Finally. 6ft is probably spot on. We could assume he was barefoot for the mugshots (unless they were digitally added or something like that), as he's a little shorter than Damian Lewis.
MD
said on 17/Dec/14
Rob, can you take another look at this listing? He's featured in David Guetta's most recent music video, and there is no way there is 3.5" between the two when they face off against each other (both in racing suits). I'm really beginning to think he's actually somewhere in between 5'11" and 6'0", actually.
[Editor Rob: I don't know how reliable the mugshot that was discussed a few comments down is, but he can look no more than 6ft.]
cole
said on 23/Nov/14
@Editor Rob: Come on now:
Click Here
cole
said on 17/Nov/14
@Editor Rob: You've gone with a "TV series height" listing for Richard Burgi - at least he looks about his listing of 6'1, but Purefoy doesn't. He looked just about 6ft in 'The Following' mugshots. I doubt he's over 6ft, if anything it's more likely he's a little under it, as he quite probably was wearing shoes. Plus he does look shorter than 6'0.5 Damian Lewis and about the same as 5'11.75 Ty Burrell in pictures. Please will you have another look at him?
heightinspector4fun
said on 15/Nov/14
si it possible to wear shoes during the mugshots so he would be closer to 180 or 181 ?
heightinspector4fun
said on 14/Nov/14
during the Mugshots does he wear his shoes on ? so we asume he is close to 180 - 181 with shoes off ? or has he removed them ?
cole
said on 13/Aug/14
@Editor Rob: In 'The Following' mugshots he's never over 72 inches. And also in a scene with 6ft listed Nico Tortorella in episode 10 of season 1, they looked about the same height, maybe James had a slight edge.
cole
said on 25/Jul/14
@Editor Rob: Should add 'The Following' to that list!
I think it's laughable that he claims 6'2 and is even listed 6'3 some places.
Even 6'1 can seem doubtful to me. Mostly he looks just 2-2.5in taller than Kevin Bacon, but can look shorter, or the same height as 6'0.5 listed Damian Lewis. Maybe he's 6'0.5, or could stretch to 6'0.75 when standing his tallest, but I wouldn't say he's a true 6'1 guy unless he has some major issues with posture.
Hypado
said on 10/Jul/14
James Purefoy height: 5ft11.5 (182 cm)
MD
said on 6/Mar/14
With 6'0" Ty Burrell:
Click Here
Even with the angle, it's pretty clear that they are very close in height.
MBH
said on 6/Feb/14
In the second episode of season 2 of the Following, you can see a mugshot of Carroll, he is 182cm
Rampage(-_-_-)Clover
said on 13/Dec/13
184cm, Rob?
Pedro
said on 24/Nov/13
In his official website he is listed "6' 2":
Click Here
jtm
said on 21/Jun/13
he looks taller in the second picture.
Giuseppe
said on 19/Jun/13
But we're kidding? James Purefoy can not be 185cm!! If so (as seen in the photo published by MD) Damian Lewis would be 188-189cm. Why should not say the true height???
Patryk
said on 23/Jan/13
@MD Looking at the second photo, considering the fact that even when he is slouching his right arm is on the level of Damian's, proves that he is at least the same height.
Yaspaa
said on 13/Jul/11
Kicked ass in Ironclad.
Hugh
said on 20/Jan/09
6ft1 is correct. 186cm is possible though.
Sally
said on 10/Oct/07
I met James Purefoy earlier this year and he is very tall. He towered over me and i'm 5'8".
Genny
said on 21/Sep/07
Cieron Hinds is listed as being 6ft tall. Just looked at an episode of Rome and Purefoy does, seem to be 6ft or 6ft 1.
MOF
said on 19/Feb/07
McKidd is definitely not 6'2", compared to other actors in movies and in Rome he much more like 6'0". His current listing is 6'0.5" which might be true. In real life pictures McKidd is taller than Purefoy, in Rome however, Purefoy stands taller than McKidd. Sometimes the difference is only marginal but other times as much as two inches. With all the current information gathered, I don't think there can be any accurate conclusion made on Purefoy. McKidd however is a constant puzzle...
Anonymous
said on 17/Jan/07
Well, McKidd is 6'2, so Purefoy is probably 6'1 cause he looks about an inch shorter than Mckidd in their shots.
CelebHeights Editor
said on 1/Nov/05
His agency CV lists him 6ft 1 and 78kg.
colin
said on 1/Nov/05
We meet James in a club in Embankment in London.Spent over an hour with him, he is no taller than 5ft 10 for sure