Kevin McKidd's Height
5ft 11 (180.3 cm)
Scottish Actor best known for roles in films such as Trainspotting, Dog Soldiers and TV series like Rome and Grey's Anatomy. During his earlier career he used to be described as standing 6ft 2, although he had listed his height as
5 feet 11 inches
in the 1990's.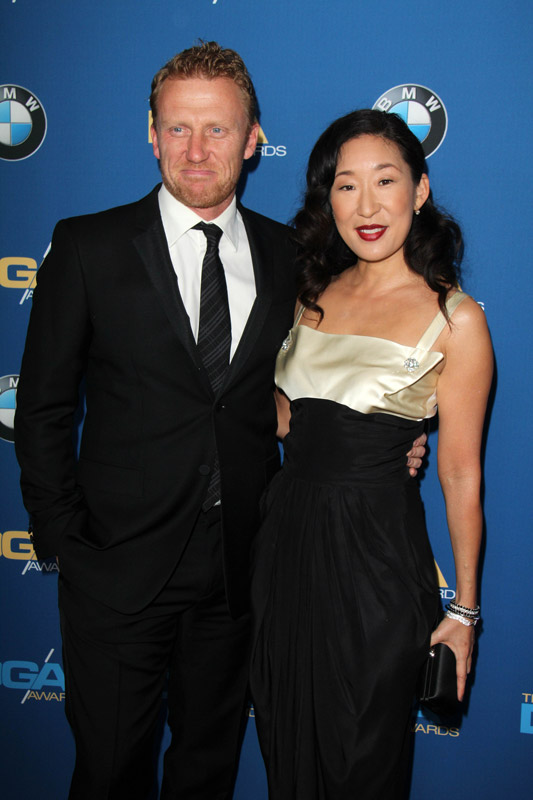 Photos by PR Photos
You May Be Interested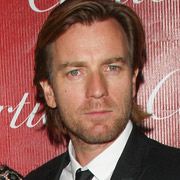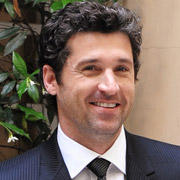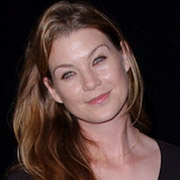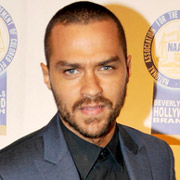 Add a Comment
67 comments
Average Guess (18 Votes)
5ft 11.08in (180.6cm)
Mart?n
said on 31/Aug/20
He looks more like a solid 178cm, i cant ser it in 180cm
Blanc
said on 15/Jul/20
Wut. How could you estimate 5'11 as 6'1.5?

Editor Rob
In early days, sometimes getting pages established and generating traffic took precedence 🧐
berta
said on 14/Apr/20
looking at old comments it seems like he was originally 188 cm on here?. i still feel 181 is better listing than 180 cm flat but he is a hard guy to guess height on. i can understand why he have had so many listings.

Editor Rob
I remember he had 3 changes to his 5ft 11 from an initial 6ft 1.5 in 2005.
Bob da cob.
said on 21/Feb/20
5-11 is 6-2 in film land lol.
TheBat
said on 24/Jun/19
Don't know how he could be guessed at 6'2" when Kevin is a legit 5'11".
berta
said on 19/Dec/18
i think he could be a fraction taller. 181 cm He could look 6 foot in many movies, i dont think he is that tall but 181 cm range seems
Jake: 1.84 m- 1.85 m
said on 8/Aug/18
Rob,
Could you give him the 181cm listing, he appears a strong 5-11 chap for sure.
MAD SAM
said on 21/Jul/18
Over 5'11", gonna give him 0.25 inch advantage at 181 cm
Leno
said on 26/Apr/18
The estupendous 6'2 listing was just a inflated height given to him, by some agency or something, as he is Scottis. Thank God he is more honest about his height.
Leno
said on 19/Apr/18
Solid 5'11
Don Julio
said on 14/Jan/18
Yep 181 cm
Max
said on 4/Apr/17
I'm a background actor and I worked with him on an episode of Grey's. I'm 5'11 3'4", and he is precisely my height.
berta
said on 25/Mar/17
i have visited this guys page a couple times threw the years he have been listed 185 then 184 then 183 i think and then 182 , 181 and now 180? i think he looks talish sometimes could he only be this height? have not seen any photos of him just remmeber on rome and some other movies like dog soldier and i though a 6 foot guy
Rampage(-_-_-)Clover
said on 31/May/16
MOF said on 2/Mar/06
It is obvious from Rome that he is not 187cm, I'm still puzzled how he actually stands lower than Orlando Bloom in many wideshots in Kingdom of Heaven... He's much closer to 180cm.
[Editor Rob: I can buy 6ft 1, I still thought when on level ground he looked a marginally taller than the legit 6ft Hinds in Rome, but he didn't look tall beside bloom in their 2 standing scenes.]
The good ole days, eh Rob?
Editor Rob: there is always a flip side, and that is what I mentioned, I noticed he didn't look tall with Bloom, so there was a chance he was shorter.
Rampage(-_-_-)Clover
said on 29/May/16
[Editor Rob: he could have started there back then.]
Wow wee
Tyler Schwartz
said on 29/Feb/16
He also voiced Soap on Call Of Duty
Rampage(-_-_-)Clover
said on 5/Nov/15
Rob, did you have him at 6ft1 10 years ago?
[Editor Rob: he could have started there back then.]
The Exorcist
said on 23/Aug/15
About 3" less than (6'1.5" listed) Craig Ferguson.
Click Here
Click Here
5'10.5" range.
MD
said on 25/Jun/15
Rob,
With you reducing Jesse Williams down to 5'11.25", how tall does he look here with Jesse - and more importantly, is it enough of a footwear advantage to justify this current lisitng?
Click Here
Click Here
If there is a footwear advantage at all, I'm guessing it's only like .25" since they are both in heeled dress shoes. Either way, it appears to me from these pics (and others from the series) that Jesse is the slightly taller of the two. Kevin seems more likely a flat 5'11" at the most.
[Editor Rob: 5ft 11 for Kevin is the most likely range.]
grizz
said on 23/Jun/15
He always looked to me like a 5'11 guy on Grey's Anatomy. Never seems noticeably taller than 5'9 Dempsey on that show.
cole
said on 17/Jun/15
@Editor Rob: 182 cm looked plausible when James Purefoy was listed 185 cm, but now that he's been taken down to 183 cm, McKidd being 182 cm looks quite unlikely. He also struggles to look more than 5 cm taller than 175 cm Patrick Dempsey.
MD
said on 25/Nov/13
lol @ qartt
qartt
said on 24/Nov/13
looks under 6ft5 with ray stephenson in rome, more 5'10-5'11
real guy
said on 13/Nov/11
He is 6 foot I was just on the grocery store line with him he is abt 3 cm taller than I was.
LAN Jiao
said on 26/Oct/11
i think mckidd is 181cm , he look everywhere 4cm shorter than solid 6'1 eric dane in grey's anatomy. min a fraction under 181cm similar height as 181ish jensen ackles
James
said on 31/Jan/11
I am suprisd he is 182cm cause in trainspotting he looked more than he is listed here.
if he is 182cm then sean pertwee needs to be downgraded to 5'11 cause kevin looked slightly taller in dog soliders.
5\'7.37
said on 7/Jan/11
I'd say he looks a legit 6'1 outside of Grey's more often than not, maybe they make him much smaller in the tv drama so he doesn't tower over Dempsey and can differentiate his and Dane's characters. Dane is supposed to be the "tall one" i guess.
Nelly Morrison
said on 4/Apr/09
Sat next to Kevin McKidd at the Edinburgh Playhouse last festival and boy, not only is he gorgeous, but he's tall - a good 6 ft 1 or 2". I'm 5ft 10in and was wearing heels and he was miles taller than me - and so amazing I couldn't speak sensibly for a couple of hours afterwards!
MOF
said on 12/Jan/09
Seems that my original claims are true... 180-182cm is most likely.
Anonymous3
said on 8/Jan/09
looks 6' or close
Alucard
said on 29/Nov/08
He looks way shorter than Ray Stevenson in Rome. 6ft seems right.
Erica
said on 29/Oct/08
Thanks Glenn. Poor McKidd his Dylan Thomas movie is getting shelved as well, probably because of The Edge of Love that came out this summer.
glenn
said on 29/Oct/08
erica-he said it keeps getting pushed back and kinda hinted maybe it wont happen.but was also hopefull it would happen in 2009.i thought it was filmed already not knowing any better.
Erica
said on 28/Oct/08
Glenn! That's so cool. What did he have to say about Thor? That whole project's been so hush-hush.
mikec
said on 27/Oct/08
he looks a definate 6ft here and especially looks 6ft in trainspotting
nick
said on 27/Oct/08
he is 5'11
Anonymous3
said on 26/Oct/08
nope I do not see 6 feet there either
glenn
said on 26/Oct/08
great guy james.like i said,we discussed his possible thor role.
Erica
said on 26/Oct/08
I thought he looked only slightly shorter than Ray Stevenson on Rome, and always tall otherwise. In Journeyman it's important to keep in mind that the two leading ladies are 5'9" and 5'10", both often in heels, and McKidd could always hold his own there. I would have said 6'1" before I saw this picture. But it's true that Glenn is closer to the camera.
glenn
said on 26/Oct/08
good point risingforce.which is very strange considering how barricades usually make me look shorter.im giving an outstanding example of that in the future of how a celeb looked 6-2 to me and in the barricaded pic,and then 5-11 in converse months later.that why i looked short next to shania twain,yet jerkoffs over here want to use that as me being 5-6.
RisingForce
said on 25/Oct/08
This is a perfect example of Glenn looking taller than 5'8". For all of the pictures where he looks under 5'8", there are just as many where he looks over that.
Anonymous3
said on 25/Oct/08
looks like a 5'11 guy...I have such a terrible impression on 5'11 guys....I get the feeling like they want that extra damn inch. lol
nick
said on 25/Oct/08
no doubt 5'11, and the fact that glenn isnt wearing dress shoes and that this is at night so glenn is about 5'7.5
Big King
said on 25/Oct/08
He is even less than four inches taller than Glenn. McKidd looks more 5'11" tall.
glenn
said on 25/Oct/08
barricade in my way.seemed 5-11ish,6ft.told me he might be thor one day.production was halted actually,is what he said.dog soldiers.what a great movie.
miko
said on 25/Oct/08
This is an awkward angle. But if Glenn was further back he looks like he'd still be struggling with 6"0. A possible 5"11 guy.
Scott
said on 17/Aug/08
Kevin Mckidd appeared on the Tonight Show with Jay Leno. Leno was a couple of inches taller than Mckidd. That should put Mckidd at about 5'9".
Jacka G
said on 19/Dec/07
Reed Diamond looks mare than an inch tall, McKidd is a mare realistic 5-11/11.5
Joe
said on 9/Sep/07
In the new show 'Journeyman' he looks kind of short actually, but maybe that's because the other actors are tall. Anyway, I would give the guy 5-11.5 MAX.
Genny
said on 30/Jul/07
I think that the reason he looks about two inches shorter than James Purefoy is that the latter is 6ft 2...not 6ft 1.
MOF
said on 19/Feb/07
Look at the first picture posted by Paul last November on Johnny Lee Miller...
Bremner 5'8.5"
McGregor 5'9.5"
Miller 5'10"
According to CelebHeight.
All four look to be in similar distance from camera, 6'0.5" is a max for McKidd, he and Miller are the only ones who are not hunching and Miller is farthest away from the camera.
MOF
said on 24/Aug/06
That's odd, in every standing scene in Rome, Purefoy is always taller than McKidd by some inches...
MOF
said on 5/Aug/06
6'1" James Purefoy has two inches on him, 6'4" Ray Stevenson has at least 3 inches on him, probably closer to 4. And I still believe that Ray is a little smaller than 6'4".
McKidd stands about 4 inches taller than Indira Varma listed as 171cm.
McKidd is definately 5'11-6'0. Especially when you match him with Orlando Bloom who was taller than McKidd, but I suspect they used tricks and boots to make Bloom taller than McKidd.
I can possibly buy 6'0 but not 6'1".
[Editor Rob: nah, time to upgrade him, taller...

nah, I've not forgotten this guy, another 1/2 inch might be closer *yes*, but he can slouch a bit.]
MOF
said on 28/May/06
I watched Kingdom of Heaven director's cut (far superior version) and there is an added shot of Orlando Bloom and McKidd walking side by side. Even though McKidd is closer to the camera Orlando is still almost an inch taller, at least half an inch. So was Bloom in big boots? Walking on phone books or what?
MOF
said on 18/Apr/06
Strange that Purefoy and McKidd stand the same height in that film, in Rome, McKidd was some obvious two inches smaller. And they were both wearing sandals...
MOF
said on 13/Apr/06
Just watched Transpotting again, he doesn't look taller than 6 feet...
[Editor Rob: if McGregor is nearer 5ft 9, then I would agree 6ft...but mcgregor was 2 inches taller than the drug dealer guy, that director seems like an honest enough guy, he's not into all that hollywood stuff and claims 5ft 8...I dunno. I might force myself to rewatch a couple of Rome's again...

for sure, he can look just like a 6ft guy in many pics etc]
Peter
said on 9/Apr/06
Rob, I agree that he is in a bad posture, but also Ray is and so are the others in this picture. Maybe Kevin is indeed 6'1, but Ray seems just HUGE!
Peter
said on 7/Apr/06
I just don't understand this picture
Click Here
It looks like Ray Stevenson is a foot taller than Kevin!! How could that possibly be?
[Editor Rob: maybe he is in bad posture stance?]
MOF
said on 26/Mar/06
I just watched Dog Soldiers but there was not one scene where you could see McKidd standing normally aside Sean Pertwee who get's listed as 6'0 here. In the forest McKidd looked a bit smaller than Pertwee, later in the film when we actually see them together, Pertwee is standing in some fight mode and lowers himself considerably. Then we see them fighting a bit and they always looked very similar in height, if anything it proves it at least points out that McKidd is probably 6'0 rather than 6'1.
[Editor Rob: its very hard to guage anything inside the cabin, I couldn't find the heights of the guys he stands beside...one thing I always try to consider is posture]
Editor Rob
said on 23/Mar/06

Had a look at trainspotting, only a few scenes you could compare him (i.e. when they look at the hill like this pic
Click Here
), but he did appear to have 2 inches, maybe it might be 3 on McGregor, who himself looked a few inches taller than Peter Mulan, and Mulan himself is a few inches taller than billy boyd (both barefoot in on a clear day). Actually McGregor/Johnny Lee Miller did look closish in height in trainspotting...
any closer to nailing McKidd height? It is still possible 6ft-6ft 1 range. His posture maybe isn't the best and for sure can look sometimes to struggle with 6ft...
MOF
said on 21/Mar/06
I'm sorry if I seem obnoxious about this but as I'm watching Rome, he repeatedly stands next to Indira Varma the actress who plays his wife, according to this site Varma is about 5'7. This seems probable and as she wears sandals like everyone else including McKidd it is reasonable that the height variation is reliable. McKidd looks about 3-4 inches taller than Varma in Rome, everything seems to add up. In Kingdom of Heaven he was the same height as Bloom, he looks at least 4 inches (probably closer to 4.5) smaller than 6'4 Ray Stevenson (who I think is more like 6'3.5), 6'1 James Purefoy has two inches on McKidd, Ciarán Hinds seemed just a bit taller than McKidd who is listed at 6'0 (who is also probably just about 5'11, at least he looked so in Munich)...
Since today I have not found one evidence that says McKidd is not 5'11. I might buy 5'11.5 and 6'0 max. Unless some groundbreaking new discoveries are to be made in the near future concerning McKidd's amazing ability to make himself appear smaller than he actually is.
[Editor Rob: I personally didn't think he was shorter than Hinds, but sometimes he can look shorter of course, in Heaven he did look 6ft in those short scenes. I'll eventually nail this guy's height down whenever I see another few things he's been in...so one day in the future I will come back here ;-)]
MOF
said on 16/Mar/06
I cought a quick frame of him with Purefoy, standing at least two inches smaller, even Hinds looked taller. Next to Stevenson he looks over 4 inches smaller...
MOF
said on 25/Feb/06
He also stands lower than 6'1 James Purefoy by at least a whole inch, and he also stood smaller than 6'0 Ciarán Hinds in Rome. But is Ciarán Hinds 6'0?
[Editor Rob: I didn't think he looked shorter than Hinds when on level ground...]
MOF
said on 24/Feb/06
McKidd is not near 187cm, he was clearly at least 3.5 inches smaller than 6'4 Ray Stevenson (who I still doubt is 6'4)...
MOF
said on 26/Dec/05
That's very odd... In one particular wide shot of Bloom and McKidd standing side by side in Messina, where you clearly see both of them from head to toe and McKidd was exactly as tall as Bloom, even a little smaller. I doubt that Boom wore special medeival shoes to raise him two whole inches for the film. It also says that Ray Stevenson is 6'4, he doesn't look it in King Arthur, looks like 6'3 there.
I doubt McKidd is more than 5'11, unless Bloom really did wear special shoes?
CoolJ
said on 25/Nov/05
Rob, if thats the case, I'd say McKidd is about 185-186. It's hard to believe he's even that tall as he is routinely around men on the show who are 2-3" taller.. especially Pollo (Ray Stevenson) although I'm not sure how tall he is.
[Editor Rob: as I mention, he's got 2 short scenes beside Bloom in Kingdom of Heaven...he doesn't look 188cm there...but yes Ciaran Hinds is 183/4cm, so maybe this guy isn't quite as big as though. Stevenson looks a 6ft 4 guy to me...]
CoolJ
said on 24/Nov/05
He only appears 4-5" above India Varma (his wife on Rome) which would make him 5'11-6'. However, IMDB has the actor who plays Ceasar at 6'1.. and McKidd does appear slightly taller.
Whatever the case may be, if McKidd is 6'2" then the average male actor on Rome is well over 6' which seems quite unusual.
[Editor Rob: the Caeser actor is 183-184, the height he has said himself and the height on his cv. McKidd might not be full 6ft 2 then...]