Colson Smith's Height
6ft ½ in (184.2 cm)
English actor, best known for playing Craig Tinker on ITV soap opera Coronation Street. He once said
""The thing about me is, I'm 6 foot 2. When we're [Jack Shepherd] together the standard thing is people obviously spot me first 'cause I stand out more"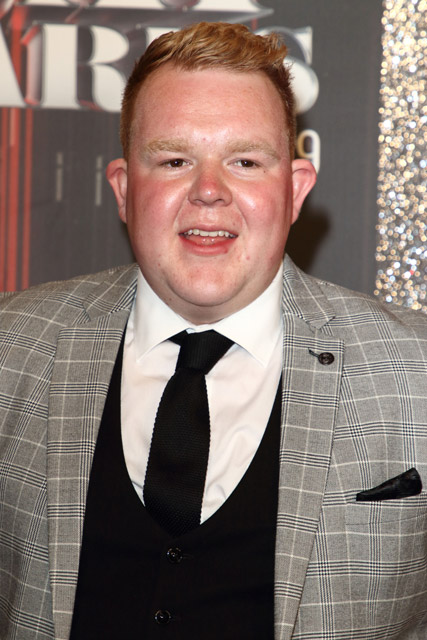 Photos by PR Photos
You May Be Interested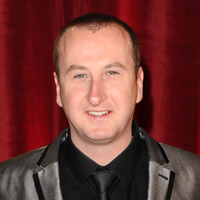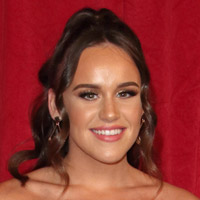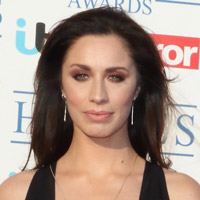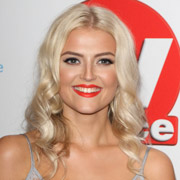 Add a Comment
17 comments
Average Guess (9 Votes)
6ft 0.36in (183.8cm)
Miss Sandy Cowell
said on 19/Sep/20
Congratulations to Colson, who seems to have lost all his surplus weight now, revealing a handsome young man! It must have involved a major effort, but it's been SO worthwhile.
6ft0.5 😁👌
Sandy A Cowell
said on 12/Aug/20
I don't know why, because this isn't the case with most people, but Colson , who is carrying quite a few extra pounds, is definitely one of the lucky few who looks considerably*taller than the just-over-six-foot as detailed here. Many with his body type would look shorter, but not Colson. Is it that he's nearer 6ft1+ at the time of day 'Coronation Street' is filmed, or is he actually taller? Perhaps it's because the young policeman hangs around with people much shorter than himself that pulls the wool over our eyes. Whatever the reason, I expected that he'd be at least 6ft1; he looks kind of awkward and one would expect a tall young man like him to be brimming with confidence. However, he's coming out of his shell now, an example of which we observed when a few police officers arrested someone a few episodes ago.
I'm not fond of the character of his mother, who has displayed many selfish traits in the show, perhaps the worst of which was moaning that they wouldn't be able to work when a young girl died in a terrible accident at the factory. Colson's Craig has OCDs, obviously a consequence of his upbringing or being bullied at school, but for whatever the reason, young Craig has shown the determination to make a challenging career for himself, and for that he is to be admired.
Long gone are the days when policemen had to be 5ft8 or 5ft9 (I can't remember exactly) to get into the force, and women 5ft4. I don't know whether it's just me, but a tiny police officer doesn't look quite right to me. I'm used to looking up to them - ever since childhood. Colson's Craig would have no worries in the height department, but he's had to get to grips with his OCDs, which would certainly have prevented him being accepted. He plays a gutsy young man who is eager to make something of himself and put his sheltered upbringing behind him.
Colson gets 6ft and half-an-inch. 👮‍♂️
* Different phone = different balls-ups! This, my brother's phone, wanted to put "Colson is definitely one of the lucky few who looks constipated" instead of "....one of the lucky few who looks considerably taller than the just-over-six-foot as detailed here."
It looks as though decency and common courtesy have gone for a summer break!
🧲
💩
Miss Sandy Cowell
said on 14/May/20
Well done Colson, who has definitely been shedding the pounds to become a healthier weight. I could tell just by looking at his face! 😆👍
Six foot and half-an-inch. He'll no doubt look taller with a trimmer physique. 👌🌝
Miss Sandy Cowell
said on 7/Mar/20
I think this kid has grown into a proper stalwart of society.
I was disgusted to hear that the silly, stupid colleagues of his are making fun of his girth and his ginger hair.
Ginger hair is beautiful!
6ft0.5.
Nik
said on 14/Dec/19
@ Sandy Cowell - Too true, even 6'1" looks a push! Perhaps his posture is not always good so he may be taller than he looks, I reckon it is likely that he is nearer to 6'0" than 6'1" though!
Miss Sandy Cowell
said on 12/Dec/19
@ Nik - It's hard to believe that he's listed himself as 6ft2 before, but if he stands up really, REALLY straight, he surpasses the 6ft mark. 💂‍♀️
Miss Sandy Cowell
said on 11/Dec/19
We have to remember, Nik, that Colson doesn't have the best of postures. Hopefully, his confidence will grow now that he's a successful actor and he'll stand more upright and display his height to the full.
6ft and a quarter-inch. Yes, I was a trifle hard last time....
Nik
said on 8/Dec/19
@ Sandy Cowell - This is super interesting, but believable!
Miss Sandy Cowell
said on 24/Nov/19
Colson looked shorter than Rob Mallard this week in 'Coronation Street'. I noticed when he came in to rescue Rob's Daniel while he was creating a laptop-related stink in the pawn shop!
🖥️💩
5ft11.75.
TheBat
said on 19/Nov/19
Typical 6'0"6'0.5" range guy claiming 6'2".
Nik Ashton
said on 16/Sep/19
@ Sakz - That is so very true!
Sakz
said on 15/Sep/19
He does give quite a big impression among the other cast members but nowhere near 6'2. I think it's a fair listing.
@Nik I wasn't aware of that. He also previously lived with Jack P Shepherd who plays David.
Littlelee5ft6
said on 15/Sep/19
Think Sam astin deserves a page and could be similar height to Jack p Sheppard
Nik Ashton
said on 14/Sep/19
I would love to see him pictured with Rob!

Editor Rob
I would like to have met more soap actors, but they don't go to the events I attend, well unless they pop up in some fantasy/genre type show!
Nik Ashton
said on 14/Sep/19
I have 🐝n on an online site and read that it's thought that he's about 6 foot, this hasn't 🐝n confirmed though!
Rampage(-_-_-)Clover
said on 14/Sep/19
His claim is maybe possible in shoes
Nik Ashton
said on 14/Sep/19
@ Rob - How likely is 6'0.25"?
It's great that this smashing young gentleman now has a well deserved page on celebheights! He spent most of his childhood living in Castleford (Cas Vegas! Cas!) and he went to Castleford (Cas!) high school at the same time as my niece Lucy!
Interestingly Colson moved in with Ben Price earlier this year!

Editor Rob
6ft at a low, 6ft at a high, so anywhere amidst that range is possible.