Julia Goulding's Height
5ft 6 (167.6 cm)
English actress, best known for playing Shona Ramsay on ITV soap Coronation Street. Whilst at drama college she listed her height as being 5ft 6 and also in the Spotlight database had her weight as
"8st. 7lb. (54kg)"
.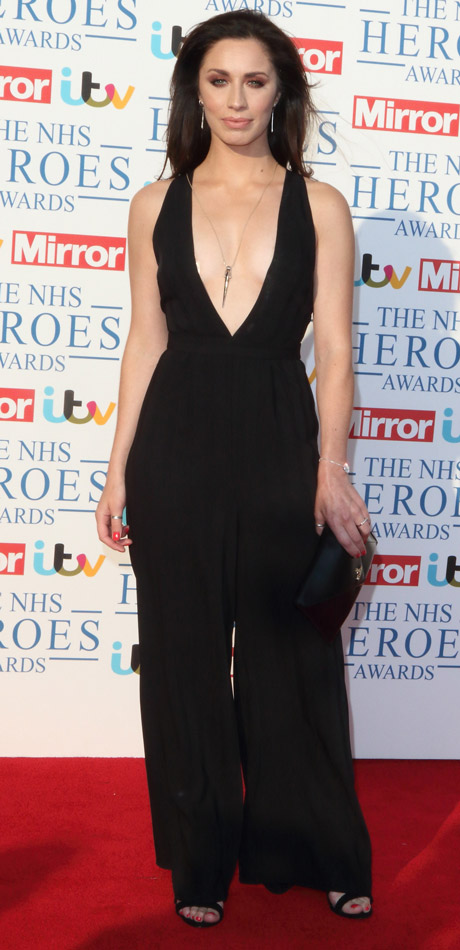 Photos by PR Photos
You May Be Interested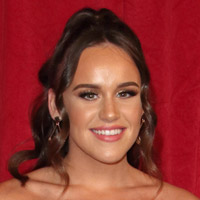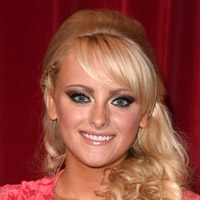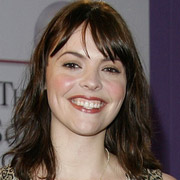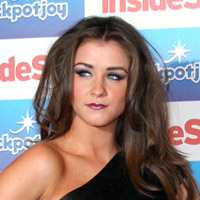 Add a Comment
12 comments
Average Guess (9 Votes)
5ft 6.03in (167.7cm)
Nik
said on 19/Oct/19
@ Sandy Cowell - Many thanks, I agree!
You are right about what you said and I feel for Shona too.
I would love to see a photograph of her with Kate Ford!
Miss Sandy Cowell
said on 19/Oct/19
@ Nik - That's a very good principle to have.
To all:
This week, we saw Shona, who's other half is in prison for something his louse of a brother did, got into trouble for shaking her stepson. I saw the incident, and in comparison to what we had to put up with as tiny schoolkids, this is nothing. As from junior school, from around 8 years +, the teachers were free to cane us, spank us, hit us and so it goes on.
What Shona did to the stepson I didn't even take in the first time or why she should have felt so guilty. What we went through in the 60s and 70's was real violence, and when my Mum was a kid, it was even worse. Yet it was all legal and above board that an angry adult, often with a psychologically disturbed background because of wartime suffering, could violate us for next to nothing.
I felt for Shona, especially as now she has her stepson's paternal grandmother on her case, wanting to take the kids away.
Julia, who plays Shona, gets 5ft6.
Nik Ashton
said on 27/Sep/19
@ Sandy Cowell - I fully agree, people should not hold things against a person because someone associated with that person has done something wrong, whatever that something is. I am so sorry for Shona.
Her real life honesty is so admirable.
Miss Sandy Cowell
said on 26/Sep/19
@ Nik - Poor Shona, played by Julia, is really suffering now because naughty Max holds it against her for what her son did, which is so unfair as she's a really nice girl.
Miss Sandy Cowell
said on 26/Sep/19
Has Shona's naughty little 13-year-old stepson been watching South Park? There was an episode wherein the boys were all on ADHD medication! 💊💊😵🚸💊💊
Now it seems that the erring sprite is flogging his medication - at SCHOOL! Julia's Shona is correct - it does count as drug dealing and she has every reason to be concerned.
With her other half in prison when it should be his smarmy brother, no wonder the kid's going off the rails. Not to mention his real Mum was murdered, and David is the only Dad he's ever known.
Let's hope caring Shona sorts things out in time!
5ft6. 😁💐
Nik
said on 26/Feb/19
@ Sandy Cowell - You are so right. What her son has done and said is unforgiveable.
Julia can have 5'6"!
Sandy Cowell
said on 25/Feb/19
That revolting, knife-wielding son of hers doesn't deserve so much as a prison visit, let alone her tears.
Julia gets 5ft6.
Sandy Cowell
said on 9/Jun/18
@ Philip McMullin - Hi! I will certainly keep that in mind when I cast another vote for Jack P Shepherd! I take it that you have actually seen him in real life a few times! I'm not very fortunate on that score as I rarely ever see celebrities in the flesh, and I imagine it to be quite a buzz to do so!
One thing I must add before I go is that actors of 5ft6/7 and below don't half look smaller on TV! One other such person is Keira Knightly, and being ultra slim could be a contributory factor, I feel! Jack is also built that way!
Cheers and have a great weekend!
Philip McMullin
said on 7/Jun/18
@Sandy Cowell Actually more times than most, ive seen him being 2 or more inches taller than her, Jack P is DEFFO taller than 5ft5.5 He's about more like 5ft7 maybe 5ft7.5. David nowadays is looking a little bit taller than his billing on here.
MAD SAM
said on 22/May/18
168 cm seems accurate
Sandy Cowell
said on 12/May/18
This girl, as Shona, has been such a diamond this week. First, she had to break the news of Aiden's dreadful suicide to Eva, and couldn't have been more supportive and understanding. Then, she continued as the loving girlfriend for David, when he finally broke the news about his evil attack. What a great girl!
Of course, it's meant that we've had plenty of fine opportunities to take in the lady's height! She is a little shorter than Eva, or Catherine Tyldesley, at 5ft7+, and a little taller than David, who looks about 5ft5. Neither has trouble looking Shona, or Julia, straight in the face without looking up or down, but that wouldn't be quite so likely for David if he looked at Eva, even without the high shoes she sometimes wears! I think there would be enough difference for the looking down or up situation to apply to them while engaged in conversation!
Julia gets 5ft6 and a round of applause for being such a great friend! 👏
I love the girl!
Sandy Cowell
said on 11/Dec/17
Oh look! David has found himself a hot sexy girl - who's a cool half-inch taller than he is! I think that shows he has become quite a confident young man!
Often Shona looks more than half an inch taller - obviously - because she isn't the type of girl who is going to shy away from high heels to appease her shorter boyfriend!
Her 5ft6 comes as no surprise to me, and so that is what Shona, also known as Julia Goulding in real life, is getting from me, as well her first comment! 😃