Katie McGlynn's Height
5ft 6 (167.6 cm)
English actress best known for playing Sinead Tinker in ITV soap opera Coronation Street. On her talent agency page, they listed her as
"Height: 5'6""
.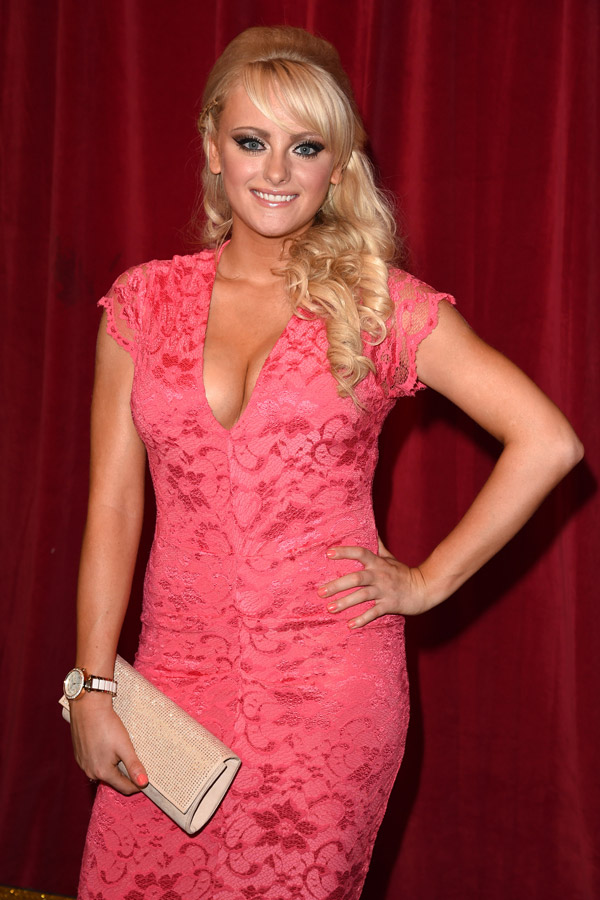 Photos by PR Photos
You May Be Interested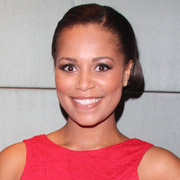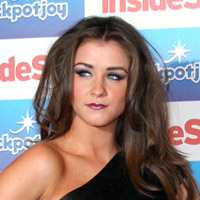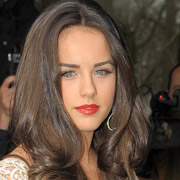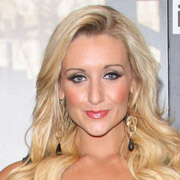 Add a Comment
20 comments
Average Guess (10 Votes)
5ft 6.03in (167.7cm)
Miss Sandy Cowell
said on 4/Jun/20
I'll give this lovely girlie 5ft6. I'd like to know what she's going to act in next. Her story was so terribly sad; it will be a long time before the Soaps write as meaningful and educational a storyline as hers again. 🌹
Miss Sandy Cowell
said on 14/Feb/20
This dear little lady was a sweeter person than her Auntie Beth will ever be, and she WOULD be pleased that Daniel has found happiness with Bethany. At least he's stopped diving into the bottle....
5ft6 👱‍♀️💐
Miss Sandy Cowell
said on 3/Dec/19
It was good to see Katie's name pop up in the credits after yesterday's 'Coronation Street'. Well, she did appear on the laptop with her message for Bertie....😢
We couldn't see her standing up of course, but we know her height to be a strong 5ft6. 🕯️💐
Miss Sandy Cowell
said on 22/Nov/19
Those shoes make Katie look as tall as any model. She maintains an air of innocence which she'd still have even if she was over 6ft.
Conversely, some really tiny women have the looks and knowledge that their 'little girl' appearances can totally defy.
5ft6, but with those towering heels, around 5ft10!
👠👠
Nik Ashton
said on 1/Nov/19
Julia Goulding could be her height twin!
Miss Sandy Cowell
said on 25/Oct/19
Katie's portrayal of terminal cancer sufferer Sinead has had the whole of the UK in tears, if not outwardly, then deep in our hearts.
Her performance is award-winning.
I shall award her 5ft6. 🏆
Miss Sandy Cowell
said on 15/Oct/19
@ Canson - Oh goodness, yes, but it always gets to me that there are plenty of people out there who are suffering for real at the hands of this merciless illness. 😢
Katie gets her usual 5ft6.
Canson
said on 15/Sep/19
@Sandy: still sad but great to know it's just a character or storyline and not the actress herself
Littlelee5ft6
said on 13/Sep/19
Canson its katies character sinead who has cancer just so that's clear not Katie herself. Still a very sad storyline
Miss Sandy Cowell
said on 13/Sep/19
@ Canson - People, my boyfriend included, is always saying to me, "Oh, it's only a Soap!"
The thing is, atrocities like this happen in real life too. A few years back now, a young celebrity, Jade Goody, who was famous for appearing in reality TV programmes, fell ill with cervical cancer and died. She had a young family too. After this happened, more women than ever had themselves checked out for cervical cancer, so her tragic demise actually saved lives.
Thank you, Canson, for taking the trouble to write in as regards this frightening illness. 👍
Canson
said on 12/Sep/19
@Sandy: very sad news
Miss Sandy Cowell
said on 12/Sep/19
That 'Coronation Street' was awful.
This poor 25-year-old poppet has been told her cancer has spread so badly that it's terminal. Cancer doesn't give a toss how old you are. This girl refused treatment so that she could save her child. Now she won't even see his first Christmas.
Just too sad for words.
5ft6.
Miss Sandy Cowell
said on 17/Jul/19
🎂🎁🎉 Happy Birthday Katie! 🎉🎁🎂
I'd like to wish Katie a very happy 26th Birthday for yesterday. What a lovely age!
Katie's birthday guess from me is 5ft6. 👱‍♀️
🍰🕯️🎈🎁🍰🕯️🎈🎁🍰🕯️🎈🎁🍰🕯️🎈🎁
Miss Sandy Cowell
said on 27/Apr/19
I reckon if you were called S Tinker in real-life, you would marry the first reasonable offer that comes your way! Fortunately for Sinead, he came in the form of a lovely guy called Daniel Osbourne. S Osbourne is much nicer, AND he loves her and treats her well, respecting her for all that she's been through to keep their child alive.
When you're 5ft6, a 6ft guy is ideal!
Sandy Cowell
said on 13/Dec/18
This sweet hearted girl wouldn't even accept stolen money to help in the recovery of her cancer. If they still kill her off, and I have heard they intend to, it'll just go to prove how life can suck! 😣
Anyway, I reckon this 5ft6 blonde beauty must reach nearly 5ft10 in those turquoise high-fashion shoes, as pictured above....take a L👁️👁️K!!!⬆️
Sandy Cowell
said on 17/Nov/18
I'm so pleased that Sinead has found herself a lovely and supportive girlfriend, also suffering from a stage 3 cancer, but of the breast.
She has been advising Sinead of the curing benefits of eating a high alkali diet. I've heard that certain diets can even cure cancer, but I had no idea it was a diet high on alkaloids.
Well, when Katie, or Sinead as she's called in the Soap, stood with this knowledgeable knockout brunette - very pretty too! - you could be forgiven for thinking she was about 5ft7 or 8, which she will be even in the most bland of women's footwear. But her friend looks tiny, possibly 5ft1.5 at the most. I just hope she's in the show long enough for my having good reason to request a page for her. She's a genuine tonic for Sinead AND for the show, just like Katie's totally selfless character of Sinead!
Katie gets 5ft6. 😁
Sandy Cowell
said on 15/Oct/18
Katie might be playing a S.Tinker in 'Coronation Street', but she is anything but! Not wishing to upset her boyfriend, who has just become her husband, and too considerate to risk hurting her unborn child, she is putting her own life at risk by ignoring her newly diagnosed cervical cancer. I've heard she might lose her fight for life. If this happens, it'll be one of the saddest Soap demises EVER.
5ft6 for this little tower of strength.
Littlelee168cm
said on 8/Sep/18
Rob how tall would you guess Sam aston? Aka Chesney a bit shorter than Katie?

Editor Rob
He might be...but then she might look weak 5ft 6 herself too.
Sandy Cowell
said on 19/May/17
Quite tall at 5ft6 for a soapstress, I've grown increasingly fond of this young lady! She deserves to have grittier storylines now that she's proved herself!
Oh, and what on Earth is she doing with her hair? It seems to be a different shade of blonde every few episodes! I love it!
5ft6 it is then, unless I find out otherwise! 👸👰👱👍
CD
said on 16/Jul/16
I saw another agency listing of 5ft 5 for her but she always looks 5ft 6 range, and can even pull off looking taller in some photos!
Funnily the same agency which lists her 5ft 5 also gave her co-star Sam Aston 5ft 6 but she is clearly taller than him on-screen, he might actually be in the 5ft 5 range himself...
Editor Rob: she can look a decent 5ft 6 I thought, I would be very surprised if she really was just 5ft 5, seems a bit low. I know she sometimes looks to wear a thicker heel than others and can appear taller than 5ft 6...