Ellie Leach's Height
5ft 1 (154.9 cm)
English actress, best known for playing Faye Windass in TV soap Coronation Street.

Photos by PR Photos
You May Be Interested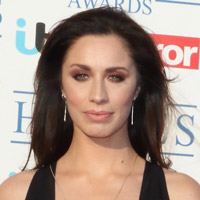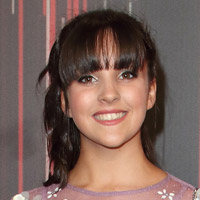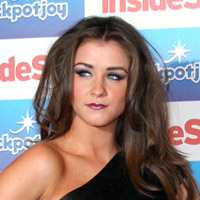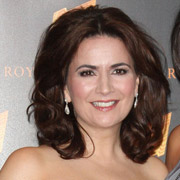 Add a Comment
15 comments
Average Guess (10 Votes)
5ft 1.5in (156.2cm)
Miss Sandy Cowell
said on 19/Nov/20
Ellie's Faye has just starting to date Colson Smith's Policeman character, Craig.
She's gone to work all dressed up and wearing make-up, and her dodgy lecherous boss, Ray Crosby (Mark Frost) exclaims, "Wow!"
Then at lunchtime, Craig marches into the restaurant to pick up his new girlfriend, who is holding her CV because she is looking to her future, and thinking of getting a decent career going. Out comes The Lech saying, "Don't you want me to cast my professional eye over it first?" snatching the paper out of the teenager's hand, whereupon he proceeds to tear it up in an instant, informing her that she has been promoted!
Ray is old enough to be her grandfather, but with Craig's beady eye on him, hopefully he'll be forced to keep his professional hands to himself!
5ft1.5 😁👌🌹💐
Miss Sandy Cowell
said on 15/Mar/20
💐👧🎂🎈 Happy Birthday Ellie! 🎈🎂👧💐
Yes, these past few years have enabled the more avid 'Coronation Street' viewer to observe as Ellie's Faye Windarse has grown into a proper young lady! I don't think Ellie's less than 5ft2 now, and possibly even more.
Ellie is 19 today, and in the picture I just saw of her, she looked a proper child, with tiny little milk teeth! But then of course, she's long been grown up enough to have the statutory tooth enhancements so commonplace among celebrities in the 21st century. But they don't make you look taller. Believe it or not, that's exclusively down to inches! 😃📏😳😬🖕
Have a great 19th Ellie and how about 62" as a Birthday present from moi? 🎁
💐👩🎂🎈💐👩🎂🎈💐👩🎂🎈💐👩🎂🎈
Nik
said on 5/Sep/19
@ Sandy Cowell - No worries, that is easily done. It's great we now know how tall Amy (the little brat!) is!
Miss Sandy Cowell
said on 2/Sep/19
@ Nik - I didn't mean Tracy's height. I meant her daughter Amy's. I wasn't half out as well, for it turns out that Amy is only 5ft!
Miss Sandy Cowell
said on 31/Aug/19
Today is little Summer's 15th Birthday. It won't be at all long before she secures herself a page on Celebheights, but she looks far from fully grown yet. She's one of my favourite Soap kids - genuine through and through.
Happy Birthday Summer - actress Matilta Freeman. 🎂🎁😁🎈
I have noticed that Ellie Leach's average has gone up. I will give her 5ft2.75. She's considerably taller than when she first had a page on the site.
Miss Sandy Cowell
said on 24/Aug/19
@ Nik - I think I might have sussed out Tracy's height. She looks about 5ft3/4.
Nik
said on 14/May/19
@ Sandy Cowell - Thanks for sharing this fascinating fact with the celebheights community, I really did not know this! I bet you were chuffed to find this out, it really is a small 🌎! 😁😄😂
We may have to call her Elle soon!
Miss Sandy Cowell
said on 12/May/19
I found out last night that Ellie and Brooke Vincent, who plays Sally's gorgeous dark-haired daughter, Sophie, are actually real-life cousins! Now isn't that a turn up for the books? 😁👩‍❤️‍💋‍👩👌
I think Ellie has grown again, so this time round, it's five foot one and three quarters.
Nik
said on 11/Apr/19
I wonder if she is entitled to an upgrade. I like her name!
Sandy Cowell
said on 25/Aug/18
Goodness grief! Ellie looked really elegant leaving the hairdressers in one of this week's episodes, hair all shiny and almost looking her boyfriend straight in the eye!
I bet she's 5ft2 now and growing! Soon we'll have to call her Elle!
5ft2 is my guess! 😜
Littlelee168cm
said on 23/Jul/18
How tall is the actor who plays seb? I've seen 5ft 5 listings and he can look this next to eileen
Sandy Cowell
said on 9/Jul/18
@ Rob - I do think that the 'rise' is justifiable! Thanks for that!

Editor Rob
Well she did look taller than a couple of years ago
Sandy Cowell
said on 3/Jul/18
She looks taller again Rob! Arghhh! I can't keep up; every time I seem to look at her she looks more grown up!
Five foot two.

Editor Rob
She could be 5ft 1-2 range now
Sandy Cowell
said on 5/Mar/18
I agree with CD that she is definitely nearer 5ft1, perhaps even more. She has most certainly grown, and looks Debbie Rush straight in the eye!
Yes Ellie (or little Faye!) is growing up!
I have no difficulty offering her 5ft1.25, and by the end of the Summer, over 5ft2!
CD
said on 26/Oct/17
I had thought close to 5ft 2 because she didn't seem much different to Debbie Rush (her on-screen mum), but i'll guess 5ft 1. Probably just about done growing now at age 16.