Conleth Hill's Height
5ft 9 (175.3 cm)
Northern Irish actor best known for playing Varys in the TV series Game of Thrones. He used to have himself listed in casting directories as 5 feet 11.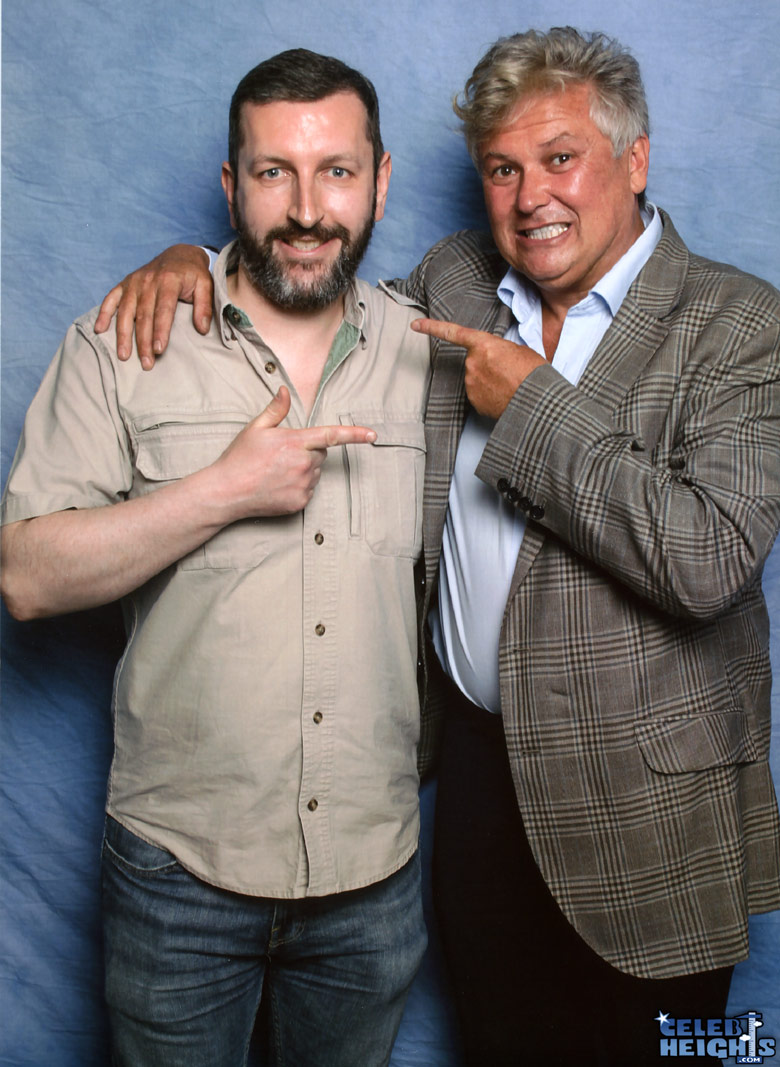 5ft 8 Rob and Conleth @ LFCC 2017
You May Be Interested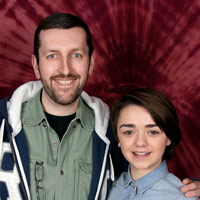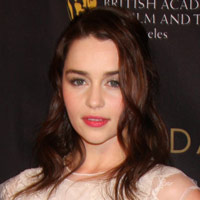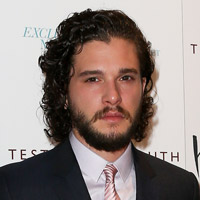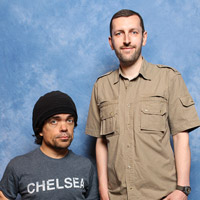 Add a Comment
25 comments
Average Guess (32 Votes)
5ft 8.72in (174.5cm)
JohnMoore-162cm
said on 28/Apr/20
Looks 5ft8 1/2" max
khaled taban
said on 29/Aug/19
This man is pretty much 5'8.75" , he looks it
World Citizen
said on 11/Aug/19
Looks 5 ft 8.5 max
Yang (5 footer 8, 172-173)
said on 18/Jul/19
He is just 5ft 8 half inch tall similar range with Harry Potter actor Tom Felton who played antagonist Draco Malfoy in all of HP films!!!
PS. I like the way you did pose with him in this pic and If I ever have a chance to meet similar height actor, I would love to do that pose and I alwayd do this pose with my male friends whose height is similar to mine to post it in instagram and facebook.

Editor Rob
Conleth falls in the ever-growing list of actors who I think have implemented a 2-inch rule on their casting pages/resumes.

I am not sure he's only 5ft 8.5 though, but near to 5ft 9 if measured.
MrFish
said on 10/May/19
Rob, would he be about the same as me? My evening height is 5ft 8.875 usually or 5ft 8.75 after a lot of physical activity (lifting boxes, etc).

Editor Rob
There might be a greater chance today he falls under 5ft 9 than say a strong 5ft 9, so if you got a photo both standing well, there may be nothing in it.
TJE
said on 21/Apr/19
5'8.75 on the nose
Christian 6'5 3/8"
said on 19/Apr/19
Looks under 5'9"
Nik
said on 19/Apr/19
Unless he is on tippy toes I do feel he looks 5'9"!
Patrick|1.76m
said on 18/Apr/19
Shoulders are higher, but that doesn´t mean anything. If he would hold his head straight, he probably would have 1 cm on you, rob. Maybe a few mm´s more. I like the cureent average guess.
Isn´t 1.74.5m more believable, rob?

Editor Rob
At worse 5ft 8.75, because in person he's taller than 5ft 8.5 guys.
6james94
said on 15/Apr/19
It kinda shows from a certain angle a picture from a low angle can make a 5'9" guy look 5'10-5'11 I'm talking about the pic before this. in this pic he definitely looks like a 5'9" guy.
Andrea
said on 14/Apr/19
Finally a new (and interesting) pic!
He actually looks nearer 5'8.5 than 5'9 here, but overall somewhere near 5'9 isn't that unbelievable for him...
P.S. I see what you're doing there, Rob! 😛

Editor Rob
to be fair, it was hard to tell conleth and sean biggerstaff apart in that exact ame photo area, both are arguably close to 5ft 9...
I don't know if conleth would have lost any height by age 52, he was shorter in that film with Ewan Mcgregor (salmon fishing in yemen).
Nik
said on 14/Apr/19
He can pull it off all right, 5'9" that is!
Andrea
said on 27/Sep/18
Have you, by any chance, met him, Rob?
A friend of mine told me he met him and said he's about 170 cms, which is certainly unbelievable to me. Although I'm sure his posture can make him look shorter than he is at times, the absolute lowest I'd ever try to argue is 5'8, but, to be fair, I wouldn't put him under 5'8.5...

Editor Rob
In person Conleth is near 5ft 9.
Curret
said on 29/Apr/18
Just watched Salmon Fishing in the Yemen, he looked about 5'8 next to Ewan McGregor.
Andrea
said on 11/Dec/17
LOL, 5'11??? It's funny that he claims/claimed that height, considering that Pedro (Pascal) also claims 5'11 (and could even be 5'10.5) and, from what I remember, he could look near 2 inches taller than him on GoT. 5'8.5-5'9 definitely looks more believable than 5'11...
Nik
said on 30/Jun/17
He is certainly nearer to 5'9" than 5'7". He is 5'8.75" at minimum!
John
said on 29/Jun/17
Google says he's 5'7. I dint know what they're basing it on, but 5'9 seems far more accurate.
Victor Surratt
said on 13/Jan/17
no more and no less than 5'9, very good listing. He have a very good posture and good look-
Patrick 5foot9
said on 31/Jan/16
yeep, in game of thrones, same height als bealish. But on this picture, he looks taller than i would. Taller than 5foot9
Travis
said on 10/Sep/15
He look 5'10 but 5'9 Will do
Jay
said on 10/Sep/15
Why this dude look so tall in the picture?
Grant
said on 10/Sep/15
Whoa, he looks 5'11" in this picture
Sam
said on 8/Sep/15
I was wondering when this guy would get a page. Fairly average looking height for him
TJE
said on 7/Sep/15
Finally!
5'9 max though.