Courteney Cox's Height
5ft 5 (165.1 cm)
American Actress best known for her role as Monica Geller on the TV sitcom Friends. In film she has appeared in the Scream series as Gale Weathers. On the Jay Leno show in 1997 she mentioned her height, when reading an old letter:
" 'I believe that my height, 5-6'...I've never been 5-6, I'm 5-5, I just lied the whole time."

Photos by PR Photos
You May Be Interested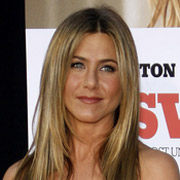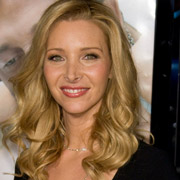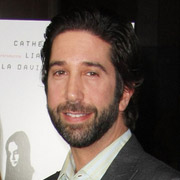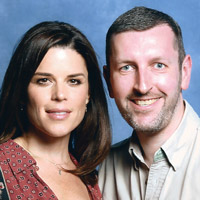 Add a Comment
108 comments
Average Guess (40 Votes)
5ft 5.08in (165.3cm)
Miss Sandy Cowell
said on 15/Jun/20
I've just found out that Courteney's daughter with David Arquette, named Coco, has almost the same birthday as her Mum. Coco turned sweet 16 on Saturday, missing sharing her Mum's birthday by just two days. What a big, bouncing, bumper birthday gift Coco was - a 40th birthday present that changed hers and David's lives for ever! 👨‍👩‍👦
⭐ Coco's Godmother is Jennifer Aniston.
Coco has quite a large following on the internet and who knows? Maybe she'll one day make it onto Celebheights!
☕🍫☕😋👌
Miss Sandy Cowell
said on 15/Jun/20
🎉🎁🎂 Happy Birthday Courtney! 🎂🎁🎉
A Very Happy Birthday to Courtney Cox, who turns 56 today.
5ft5 😁👍
🎉🎁🎂🎈🎉🎁🎂🎈🎉🎁🎂🎈🎉🎁🎂🎈
Jam Cherry
said on 4/Jun/20
165.5 cm maybe
Fezz123
said on 27/May/20
Yup, she's 5'5".
The hamburger
said on 19/Feb/20
Can she be 177 cm in these
Click Here

Editor Rob
yeah she should measure easily 177 range
Littlelee5ft6
said on 1/Feb/20
How tall would her boyfriend johnny mcdaid from snow patrol be rob? I'm seeing 5ft 6 and 7 listings but next to courtney barefoot I'd guess about 5ft 11??
Nik Ashton
said on 8/Dec/19
She looks no less than this!
5'2
said on 8/Aug/19
How tall would you say her daughter is?
Click Here

Editor Rob
Maybe at most 5ft 1 there
Miss Sandy Cowell
said on 15/Jun/19
🎈🎂🎁 Happy Birthday Courtney! 🎁🎂🎈
Have a brilliant Birthday Courtney! I know you are 5ft5, so that's all I can supply for your Birthday, plus a few flowers, of course!
💐🌻🌷🌸💐🌻🌷🌸💐🌻🌷🌸💐🌻🌷🌸
Nik
said on 21/Mar/19
At least she is honest now!
Jancys
said on 25/Feb/19
She is skinny and that's why she looks taller. 166 cm for her.
MAD SAM
said on 19/Aug/18
I thought she's 5'6"-5'7" but good honest claim, gonna give her 5'5.25" at 165.5 cm
Tet
said on 12/May/18
She's 5ft5
Pet
said on 22/Apr/18
She's 5ftt5
RennyD
said on 19/Dec/17
I actually believe she is shorter I'm gonna saw 5'4 possibly 5'3 because I'm watching Scream right now and she was talking to Neve and she isn't wearing any heels but Courtney is wearing heels but she is shorter than Neve
Sandy Cowell
said on 19/Sep/17
Re: Shell's comment of 17th September
I read with interest that Shell found Courteney Cox to look on the short side!
Usually we find that people who are positively slender, as with Courteney here, to look taller! Yet Shell openly admits to saying that she comes over as short to him/her!
I found this particularly interesting because I too have experienced that a very slim person can look smaller rather than the usual taller scenario and a rather plumper than average one can look taller, whereas so often it is the other way round!
So it's not just me then! Hooray for that!
I shall opt for 5ft4.5 for Miss Cox, because she used to be 5ft5, and she has probably lost a bit through insufficient calorie intake.
Shell
said on 17/Sep/17
She always looked shorter than Jennifer Aniston on Friends. Surprised she is average height. She looks short.
anonheight
said on 13/Sep/17
She looks more 5'6 to me, a weak 5'6
Arch Stanton
said on 6/Sep/17
She was gorgeous throughout the entire 90s and early 2000s too! Nowadays has overdone the surgery, Jennifer still looks great.
WE
said on 6/Sep/17
KH, i strongly disagree! she was gorgeous in early 90's.
KH
said on 26/Jul/17
This seems about right slightly taller then Aniston. The rare actress that gpt more attractive as she got older and put on a little more weight. While attractive was skeletal looking at times on friends.
even
said on 18/Jul/17
5'5" and around 115 pounds
Emma
said on 16/Jul/17
If she's 5.5 then Aniston is 5.3. Everyone who ever watched friends know that Rachel is at least 5 cm shorter than Monica.
RisingForce
said on 12/Jul/17
She was described as 5'5" in Masters of the Universe as well way back in 1987. Came up to about Dolph Lundgren's shoulders!
al
said on 10/Jul/17
Wrong! Downgrade!
Megrace
said on 14/Apr/17
5"5 the higher averages
Sandy Cowell
said on 23/Nov/16
I have never believed Courtney to be 5ft6! I've never even read that she is so no one's tried to slide that one past me!
She's on TV at the moment in a film called 'I'll be home for Christmas'. She is playing an expectant Mum and it suits her! She looks a lot healthier than she does in 'Friends'! She has a blue dress on which brings out the blue in her eyes! I love to see blue-eyed people wearing clothes the same colour as their eyes! Now if I had blue eyes, I'd take great delight in doing that all the time!
Rampage(-_-_-)Clover
said on 7/Mar/16
Rob, is he worth adding?
Editor Rob: he's a possible yes
Rampage(-_-_-)Clover
said on 6/Mar/16
Looks a decent 6ft1 guy to me as listed in most places.
Rampage(-_-_-)Clover
said on 4/Mar/16
Rob, maybe this picture of him w/h 5ft10 Alexandra Paul show his real height better?
Click Here
BTW, his name is John Allen Nelson. Apart from appearing on the pilot episode of Friends, he was on Baywatch, 24, and the movie Hunk (1987)
Editor Rob: he can look over six foot with Alexandra
Sofy
said on 15/Oct/15
Jennifer looks at least 1 inch taller , i almost watched all friends episodes Courtney is definitely smaller .
Avachi
said on 3/Oct/15
@Mat 5'10: Because she was often very thin while on the show, later she even said for herself that she was sometimes way too thin
6'1 Joe
said on 25/Jun/15
@line: LOL she's not 5'1". And yeah, short women can be hot.
line
said on 17/May/15
5ft 5, impossible, 5ft 1 maximum.
You can see that by the lenght of her arms.
If she is 5ft 5, I am Cindy Crawford!
But Courteney, between you and me,"petite" women, why do you lie about your lenght?
You aswel as Jenifer Aniston are the living proof that small women can be hot and sexy and full of talent.
6'1 Joe
said on 18/Mar/15
@ Big d: I dated Jennifer Aniston and I even measured her to be 5'5". Isn't that very easy to say??
xavier
said on 12/Jan/15
always looks shorter 1/2 in. than aniston in friends so if aniston is 5 4.75 then courtney must be 5 4.25
Brad
said on 22/Sep/14
Friend of mine just ran into her. She was in big heels and came in at 5' 9" with them on.....so much taller looking than dancing with Bruce 30 years ago.
J.Lee
said on 1/Mar/14
Rob, how tall do these make Courtney?
Click Here
[Editor Rob: I'd put them as actual height near the 3.7-3.8 range]
me
said on 16/Sep/13
@anastasia, if she would publicly lie then she would have on her license. I think she's about 5 ft. 5 and an inch or half inch taller than JenAn. Cox was a model so she would lie about an inch and say she was 5 ft. 6.
anastasia beaverhausen
said on 20/Apr/13
She's 5'3"....I worked at a tattoo shop and when she came in, I had to copy her license onto her release form and it said 5'3"...plus, I'm 5'9" and I was wearing flat shoes and I towered over her, I couldn't believe how tiny she was.
Brad
said on 1/Feb/13
I didn't and she's as she says.
Sam
said on 29/Jan/13
The first time a celebheights user has claimed to have dated the celebrity, me thinks.
Big d
said on 28/Jan/13
I dated her and she 5'6
777-300ER
said on 31/Oct/12
Isaw her at a gas station in Malibu last wedkend,she is small 5'5" maybe?
Silent d
said on 2/Dec/11
5 foot 5. She looks tall next to christa miller who is 5 foot 8. Her son in the show is 5 foot 7 and she looks pretty close to him. 5 foot 5. I think she is a cm taller than jennifer.
Dom
said on 6/Jul/11
Yah except that Ellen is 5'7 so Cox is really 5'5"
Farrox
said on 12/Apr/11
she was a bit taller than ellen degeneres (5'6) wearing heels, 5;4 MAX
Sneaky
said on 28/Oct/10
You can never tell how tall these people are just by looking at their movies, every1 looks tall on t.v I wud say, Cox is 5'5, Jen is maybe 5'5 or 5'6, and Lisa should be about 5'8.
Dom
said on 11/Jun/09
I agree with anonymous though I think Jen is 5'5"
Anonymous
said on 5/Jun/09
Cat... Jen is 5'6, courtney is 5'5 and Lisa is 5'8 and they all look their heights.
Dom
said on 12/May/09
Cox also wears heels all the time in friends, Aniston has about half an inch on Cox. Lisa Kudrow is about 3 inches taller than both.
Cat
said on 29/Mar/09
No way is she 5'5". Courtney 5'3" max, Jen 5'2" max, Lisa 5'5" max.
Debbie
said on 25/Feb/09
Tim Aniston always wears heels on Friends and in real life so that is probably why she appeared taller than Cox.
Tim
said on 14/Feb/09
That's weird how aniston and cox are the same height in reality but on freinds aniston is far taller.
On freinds i would say 5'3 for cox, 5'5.5 for aniston and 5'8 for Kudrow.
yoyo
said on 29/Jan/09
shes 5ft4.. no ways 5ft5. shes lied again..
5 ft 3.2
said on 26/Jan/09
My Dad called 5 ft 5 "tiny." I quote, "Yeah, she's only 5 ft 5, so she is really tiny." Since when is 5 ft 5 tiny? And it is not "really tiny!" It's above average, actually. My Dad wasn't talking about Courteney, bu the way.
titch
said on 19/Oct/08
aniston is taller- slightly. neither are total short arses though so i would say 5'4 for cox at most but 5'3 minumum.
Ian
said on 17/Oct/08
I think she is smaller than 5ft5. She lied about 5ft6, she is lying about 5ft5.
star
said on 17/Oct/08
watched the video of cox and aniston kissing on in DIRT wish it was longer but the point is cox luked equal or 1/2 inch taller
Jlee
said on 8/Oct/08
Jennifer, that is not true. If you look at any friends episode closely, jennifer is the one usually taller. courtney might have longer legs or something but jennifer's head is higher
Heightfan
said on 3/Oct/08
I am in total agreement with Jennifer about CC and JA's height. Courtney is slightly taller and is 5'5" and Jen is 5'4.5".
Hela
said on 6/Sep/08
In an interview Lisa Kudrow said it was often hard standing next to Jen and Courtney and she felt like a big mountain because they're 5'4" and size (can't remember - I'm British, it was an American size) and she's 5'8".
mikec
said on 26/Aug/08
wow I always thought that she was 5'4 because on friends she always looked shorter than aniston
George
said on 24/Aug/08
She has said many times that she is 5'5".
Brad
said on 31/Jul/08
Jennifer's heights on JA & CC are 100% accurate.
jennifer
said on 27/Jul/08
I think Courteney is taller than Jennifer, but not alot, 'cause my mom is 5'"9.5" and she met both Jennifer and Courteney and she said they had they both had flat shoes but Courteney was a little taller than Jen, but they were both really small compared to my mom. She thinks Courteney is 5'"5" and Jennifer 5'"4.5"
Anna
said on 23/Jul/08
She seems to be around 5'3 to me. She's the same height as Jennifer Anniston in heels too.
Click Here
Click Here
Josephine
said on 12/Jul/08
Why would she lie about one inch? It's stupid: 5'6" and 5'5" are almost the same.She certainly doesn't look any taller than 5'4" to me...
Euan
said on 4/Jul/08
wow tina, if everyone who claimed a certain height was to be believed people would start looking really tall
delphonic
said on 24/May/08
Look at these pics of Pitt and Paltrow in sandals. Paltrow's sandals have a bit more of a heel than his, an inch advantage at most. Notice that if she straightened her posture, she would be taller than Pitt. And don't give me the "he is in walking stride" argument. Because in the second pic, her stride is at least as big as his and she is farther from the camera and is still taller if she raises her head. Look at the level of her shoulders. They are virtually the same height! It's impossible for there to be more than an inch difference between them either way. Paltrow is described from 5'7" to 5'9" on her page. Let's give her the benefit of the doubt with her bad posture and say she is 5'9", that means Pitt cannot be over 5'10" period. And may be closer to 5'9.5" if this picture is any indication. OK, now everyone scream impossible! "Brad Pitt always looks so tall!" Of course he does...in his mighty magic shoes, anyone over 5'9" with a slim build can "look" tallish in Hollywood.
Click Here
Click Here
Vampiric
said on 6/May/08
I watch friends a LOT and I gotta say she seems 5'4, not more.
pumaroo
said on 30/Jan/08
I worked on the set of Friends a long time ago. I was very surprised at how short both Aniston and Cox are. Aniston is maybe 5'4", Cox is about 5'3".
Anonymous
said on 4/Sep/07
Azzurri says on 22/Jul/06
"i don't understand this. matt le blanc is listed as 5'10. but still when i watch friends, it looks like both courteney cox and jennifer aniston are 2 - 3 inches shorter than him in the biggest heels. shouldn't they be almost the same height as him? i'm not making any sense here am i?"
Yes, you are. Matt wears also huge shoes in Friends. He´s around 5'8 really.
tina
said on 17/Aug/07
she is 5'5! she said so herself..
Click Here
Franco
said on 4/May/07
looks as tall as 5'8 thanks to her skinny body.
i think she's 5'6 actually
X
said on 19/Apr/07
She's 5 ft. 5. Is that what is listed as her modeling height? Anyway, she looked a smidgen taller than Jen on "Friends".
Many times when people aren't used to meeting celebs and then come across one, that person may look shorter than on TV because it's as if they are 'brought down to size' as opposed to their 'larger than life' TV appearance.
Random Person
said on 1/Apr/07
She looked about 5'4 in Seinfeld. She came just below 5'11 Jerry Seinfeld's nose, maybe even a little lower then wear 5'4.5 Jason Alexander hits. If only Jason and Courtney had a scene together in that episode.
Brad
said on 14/Mar/07
Looks very small next to Bruce Springsteen in the '84 video onstage. Probably 5' 5" now. Rumblings about a divorce soon.
YC Bec
said on 21/Nov/06
Met Courtney - she was wearing flat sandals - and I was in similar. I'm 5"5 - and she was AT LEAST 2 inches smaller. its weirder cos I expected her to be taller. I think shes just really in proportion so she looks taller (and she always wears heels on Friends!). Saying that - if you watch the episode where they play football - she and aniston are the same size (both is trainers!) and a lot smaller then the boys - I'll see if I can find a link!
tony
said on 13/Nov/06
i have seen picyres of cox with 5'2 reese witherspoon, 5'3 sheryl crow and 5'8 andie mcdowell on wireimages she looks about 5'5. its funny because she looks shorter than aniston and people say aniston is only 5'3.
Middle-sized Cat
said on 28/Oct/06
Is it just me, or do Courtney Cox and Jennifer Aniston look like sisters? Ok. one is brunette, the other blonde, but still. My ex looked a lot like Cox (honestly!), and her sister like Aniston. Funny. Even funnier - I know someone who looks just like the tall, kooky blonde one (Lisa Kudrow?). All fine-looking ladies, undeniably.
Franco
said on 23/Oct/06
Courtney Cox? im surprise always thought she's at least 1.70 - 1.72cm.....maybe her skinny body and long legs do the trick. yeah 1.65cm might well be her real thing.
mcfan
said on 9/Aug/06
I think Neve Campbell is at least 5'5.5 so that would make Cox more like 5'4.5 at the most.
Azzurri
said on 22/Jul/06
i don't understand this. matt le blanc is listed as 5'10. but still when i watch friends, it looks like both courteney cox and jennifer aniston are 2 - 3 inches shorter than him in the biggest heels. shouldn't they be almost the same height as him? or is 5 inches a big difference. i'm not making any sense here am i?
sf
said on 22/Jun/06
Uh, Jasper...I've said the word, "arse", many times and I'm an American...
Arse...
guru
said on 10/Jun/06
i dont know about friends. in a few episodes aniston looks 2 inches taller in some others cox looks taller but the barefeet pic gives a clear indication that cox is not shorter. Also she is stronger. I remember in an episode she and aniston fight and cox clearly dominates.
george
said on 7/Jun/06
i cant understand how people are always saying that jennifer aniston is only 5'3 and nobody questions coxs 5'5 height even though she is clearly shorter than aniston . I saw a friends episode from season 1 last night and cox and aniston were both barefoot and aniston looked at least 2 inches taller than cox.
george
said on 5/May/06
in that pic where couteney and jennifer are barefoot , jennifer is slouching you cant judge if courtney is taller than jennifer because of that .
Fan
said on 3/May/06
Well i clearly remember seeing pics of both aniston and cox barefeet on this site which showed cox was a good 2 inches taller than aniston
jimbo
said on 24/Apr/06
if courtney cox is 5'e then how come she looks an inch shorter than jennifer aniston when they are both wearing flats . Her height needs to be downgraded noway is she 5'5 .
jimbo
said on 17/Apr/06
no way is courtney cox 5'5 , when her and jennifer aniston are wearing flats in friends she is at least an inch shorter than aniston. Aniston is a questionable 5'5 so cox is about 5'4 at best .
jimbo
said on 14/Apr/06
glenn have you met courney cox?.
jimbo
said on 16/Feb/06
no way is she 5'5 , she is 5'3 at the most .
CelebHeights Editor
said on 15/Feb/06
1996, Ladies home Journal:
"I'm Five-feet Five and I weigh 110lbs"
TJ
said on 29/Jan/06
I believe that Rob has it right. If Cox is 5'2, that puts Michael J Fox at about 5'1 as she was always around an inch taller than him in Family Ties. Now he's short, but not that short. I think Fox is between 5'3 and 5'4, so 5'4.75 seems about right for Cox.
Jess
said on 29/Jan/06
I think she's about 5'2-5'3. which makes more sense cause aniston is 5'4 and she looks about 1 inch taller.
mike
said on 25/Nov/05
Courteney Cox is no way near 5'5 in wireimages there are pictures of her standing beside 5'6 debra messing and messing towers over cox and is at least 5 inches taller than her . Courteney cox is very short, her height is about 5'1 or 5'2 at the very most .
mike
said on 23/Nov/05
Courteney Cox is only about 5'3 in the film scream she looks at least 2 inches shorter than 5'5 neve campbell
Lindsay
said on 6/Nov/05
In a Friends behind the scenes book I read a profile of Cox and it said she was 5"2- and 5"5 for Aniston.I think if you watch the episode where they are playin American Football and Cox and Aniston are in snaekers this looks right!!!!!
heightfan
said on 13/Oct/05
I could not find the picture on the internet, but it is in this weeks TV Guide and trust me Aniston is clearly 2-3 inches shorter. I have always found it funny that aniston could get away with 5'5. In the episode with Christine Applegate (playing her sister) Aniston wears higher heels and is still shorter than her. Applegate is listed at 5'5".
Anonymous
said on 13/Oct/05
aniston is 2 or 3 inches shorter than cox i dont think so . is this magazine picture on the internet ? .Post the pic please .
CelebHeights Editor
said on 7/Oct/05
Instyle 1997 described her as:
"5-foot-5inch. 110-pounds, size 2 actress"
Anonymous
said on 18/Sep/05
Nick so your saying lisa kudrow is 5 or 6 inches taller than aniston or cox . I dont know about . Lisa kudrow looks about 4 inches taller than aniston or cox at most .
Nick
said on 14/Aug/05
Both she and Jennifer Anniston look about 5'3 or 5'4 when you compare them to Lisa Kudrow. She wears a size 5 shoe too. That seems small for a woman who's 5'5.
minime
said on 29/Jul/05
mm i've just watched some friends episode and i was completely wrong. it's the blonde hair that made aniston look taller (to me), and in other pictures cox often seems even taller than aniston!
minime
said on 19/Jul/05
never mind,I was just looking at some pictures and they do seem about the same height :)
mini me
said on 19/Jul/05
5'5"? Really? she seems smaller than Jennifer Aniston in Friends. Maybe Aniston is taller than 5'5"?