Cuba Gooding Jr's Height
5ft 10 (177.8 cm)
American actor, best known for roles in films like Jerry Maguire, Boyz n the Hood, A Few Good Men and Judgment Night. The National Enquirer once mentioned when comparing Cuba to OJ Simpson, he was
"a comparatively scrawny 5-foot-10 and 178 pounds"
.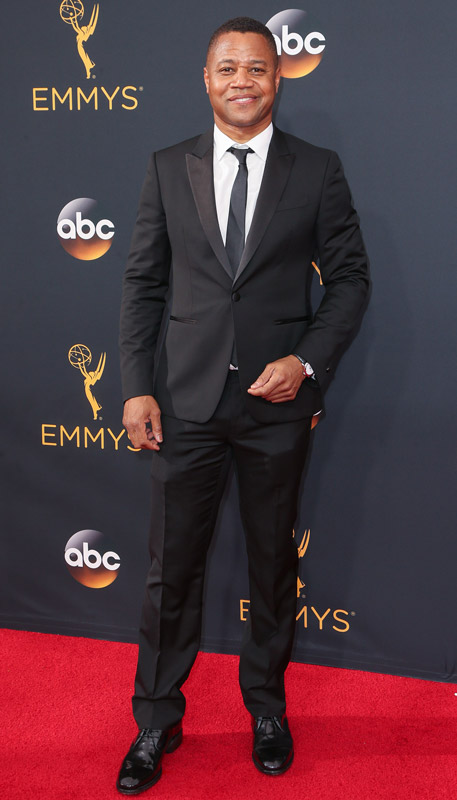 Photos by PR Photos
You May Be Interested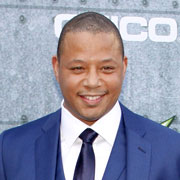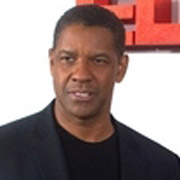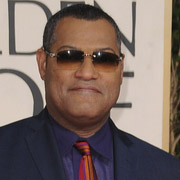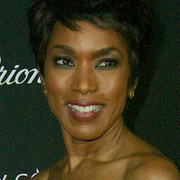 Add a Comment
108 comments
Average Guess (28 Votes)
5ft 9.41in (176.3cm)
Leno511
said on 26/Oct/19
I think 5'9 looks more suitable, at least that is the height he usually looks, especially besides 5'7 Cruise in Jerry Maguire
viper
said on 9/Jun/19
Cuba is 5-9.
The average guess goes with my opinion
Miss Sandy Cowell
said on 7/Jun/19
The first time I was left aghast by Cuba Gooding Jr's acting was in a film called 'Ticking Clock'. I was tired and in pain, and it woke me right up! I ordered myself a copy before it had even ended - just in case I didn't stay awake. I did manage to and so I was able to see it through again when my copy arrived. It is an excellent, edge-of-your-seat thriller, and gets better with each viewing.
When I found out that Cuba stars in 'American Horror Story', I thought, "Yeah! Some of that!"
I have reached the series in which he is one of the chief stars and it is Season Six, 'Roanoke'. It is a completely different format to the others, in that it is a docu-drama. I don't think that is anyone's favourite style of film, but I have seen two unexpected blinders, including 'The Possession of Michael King', and am now on episode three of this visual treat, which has aroused my interest from the onset.
Cuba plays the husband of Sarah Paulson, and I would say there's possibly less than a 4" height difference. We have the glorious Angela Bassett playing his troubled sister, and she's only 5ft3.5, though often looks taller, as does Sarah, who is a reputed 5ft6. They both have the sort of figures to die for, though that might be the wrong phrase to use in 'American Horror Story'!
I would say that, for an American guy, Cuba is average-tall average. I was thinking of 5ft9.75, but comparing him to Sarah and Angela, I think he just about makes the 5ft10 mark, or possibly an eighth of an inch below.
I can't believe I haven't commented on him before, but then it's never too late! 📺🤐
Arthur!
said on 25/May/19
Rob, have you seen the People v. OJ Simpson? Cuba was a total miscast. He was towered by literally everyone of his co-stars, and we were supposed to believe that he was this amazing NFL beast. I honestly doubt he is 5'10 after watching this series, he shouldn't have looked that small if he really was that height. And not only did Cuba lack the height, size AND voice to play OJ, but his performance was abysmal on top of that. OJ was supposed to be charismatic and charming, and Cuba was whining his way through the series. I believe that if someone is a good actor, he can make up for the inches he lacks in height, but he gave me the impression of an even smaller man than his ''scrawny 5'10'' stature.

Editor Rob
Cuba at times has seemed just 5ft 9, but other times near 5ft 10 I feel.
fosdhf
said on 30/Oct/18
i would say a strong 5'10" he looks about that in jerry maguire and boyz n the hood.
mrtguy
said on 24/Mar/18
Rob, how could you picture him stacking next to the Real OJ Simpson??

Editor Rob
Compared to a prime OJ, he's certainly going to be a few inches smaller, but OJ recently could have lost height and if they met not be much taller.
Luigi
said on 25/Feb/18
In Mac Gyver he seems about 5'8 at max.
Anonymous
said on 20/Dec/17
He has a wide neck but 5'9
Bwk
said on 13/Nov/17
This listing is okay, but I'd say he's most likely around 5'9.5"-5'9.75" at most, 5'10" flat tops is as tall as I can see him as, but nothing over that at all.
even
said on 19/Jul/17
his height = 5'9.5" his weight = roughly 180 lbs
berta
said on 5/Apr/17
178? hm i would have thought maybe almost 177 guy
Sam
said on 29/Mar/17
IMO he definitely didn't have the physical presence to pull off O.J. Simpson although I thought his acting was good. When American Crime Story shows Simpson basically have a rage-filled hissy fit, it would presumably terrifying to witness with a big, powerful guy like Simpson but Gooding's medium-size and notably higher pitched voice took me out of it a bit. I would say in some shots they did some over the shoulder or something camerawork with Gooding to convincingly downplay the high difference between him and Schwimmer or Travolta.
Rampage(-_-_-)Clover
said on 9/Feb/17
5ft9½-5ft9¾ at worst, I can accept 5ft10 also. Still don't think he was the right choice to play OJ Simpson.
Johnson
said on 30/Jan/17
@Arthur Corden is as tall as Gwyneth Paltrow. I think he can be 175 cm tall
Lmeister
said on 30/Jan/17
He isn't even close to 5ft10. He was same height as Justin Bieber in NHL Celebrity Allstars 2017. You cannot wear lifts in skates. Based on the event pics he is 5ft8.
Arthur
said on 21/Oct/16
Rob, doesn't Cuba look a full 5'10 against Corden here?
Click Here
Footwear not visible though... I think he could really be a flat 5'10 guy
Editor Rob: he looks roughly around 5ft 10, sometimes more or less in photos and clips.
John
said on 13/Aug/16
5ft 9 next to terry crews
Lorne???
said on 20/Mar/16
Rob, you should add The People v OJ Simpson to the description.
Also, 5ft9.5 is far from impossible, although his stocky build COULD occasionally give a
shorter impression.
Still, I say 177 over a full 178.
Odd he's playing OJ, who was a big guy. I think Shredd may be right, 5ft9.5, or maybe 5ft9.75 to be safe.
And remember people, in all of the jailhouse scenes in ACS, he is in flats, so at least half inch less footwear.
But he can appear surprisingly short on that show, Schwimmer(who could be 184.5-185, but appears 185.5 on ACS) towers him.
Clearly more than an inch between him and Travolta, a solid 4cm, quite possibly 5 if Travolta had better posture...
Lorne???
said on 20/Mar/16
Rob, you should add The People v OJ Simpson to the description.
Also, 5ft9.5 is far from impossible, although his stocky build COULD occasionally give a shorter impression.
Still, I say 177 over a full 178.
chris
said on 17/Mar/16
This guy always looked 176cm
gregory kitzman
said on 15/Mar/16
He is 5ft8
amaterasu
said on 2/Mar/16
I find it funny how different everyones estimations for him are, from 5'6" to 5'11.5" even. Rob, don't you think somewhere near 5'9" is a closer guess ?
Editor Rob: 5ft 9-10, anything in that range I think you can argue for him.
Andrew
said on 29/Feb/16
He's barely 2 inches taller than 5'4 Nathan Lane. It's such a funny line up for an OJ biopic.
Ian
said on 12/Feb/16
He looks extremely short on American Crime Story.
Sean
said on 9/Feb/16
Funny, if you google for pics of him with Tom Cruise, he looks shorter, same as, and taller than Cruise, depending on the pic. I take it that the variable in the pics is Cruise's shoes.
5'10 guy
said on 5/Sep/15
Arguing about an inch is quite sad he's 5'10"ish in shoes. You seen Boyz N Da hood....and larry fishburn
the shredder
said on 16/Apr/15
Rob , what is the max he can be? He looks 5 '11 sometimes .
[Editor Rob: typically I think he looks about 5ft 10, on odd occasion shorter or taller, but around that mark]
bill
said on 4/Jan/15
Either cuba gooding jr is 5'11 or christopher walken is shorter than we thought!
Click Here
AJ
said on 18/Oct/14
5'9.5" might be nearer
lelman
said on 17/Oct/14
Is it some kind of in joke on this site where people massively downgrade an actor? I swear on every page there is one person saying "yeah I met this dude he's actually 5ft 3".
[Editor Rob: there are genuinely going to be cases of seeing an actor several inches shorter. Imagine you are on a street corner and someone walked by with their eyes down a little...suddenly your eyes are basing of their eyes and you might not realise the ground is 2-3 inches in your advantage - I'd say this can happen at times and you get a wild estimate.]
Sahara
said on 14/Oct/14
I met Cuba Gooding Jr in about 1998. Just met him the one time. I'm 5'11", and Cuba was a good 5 or 6 inches shorter than me. I would say may be he's 5'8" but that's probably a reach. More likely he's in the 5'6" to 5'7" range. Good looking man, just kinda tiny.
Tides
said on 24/Sep/14
Rofl looks more like 5'8"
Phantom
said on 26/Aug/14
I think 5'9" is nearer.
Arch Stanton
said on 1/May/14
Looked 5'11-6' in The Butler.
jtm
said on 7/Mar/14
i haven't seen boyz in the hood in a long time and don't remember what footwear they were both wearing but i thought he was slightly taller than cube at best and also more than just a hair shorter than chestnut.
the shredder
said on 6/Mar/14
Cuba was clearly taller.
Jazzy
said on 4/Mar/14
Ice Cube was taller than Cuba in "Boys in the Hood" and Ice Cube is listed at 5'8"..
Roc
said on 25/Jul/13
5'7-5'8 yea right.With 5'11 Rashad Evans
Click Here
Lisaaaa
said on 6/Jul/13
I have met him and I am 5'6...that night I was wearing heels that make me like 5'10...he was much shorter...he's between 5'6 to 5'8 tops and he's really small in regards to body type. The camera makes everyone look bigger and taller. He's also a creeper by the way.
Jeremy
said on 27/Jun/13
Looks about 5 inches shorter than 6'4.5 Kobe Bryant I would say 5'11.5 is most likely height
superman
said on 17/Jun/13
looks like he is between 5'8 and 5'9 but thats just going off pictures he looks 5'8.
Socks5'10.25
said on 12/Jun/13
Saw him looking 5'8"ish with a friend of mine who is a strong 5'9.25"
Len
said on 10/Jun/13
5'10 is silly. Gooding looks 5'8", maybe 5'8.5" in everything he's been in.
Not a tall guy, but so what?
mike 181cm
said on 8/Jan/13
Had a half an inch on Tom cruise at most in Jerry Mcguire
the shredder
said on 9/Aug/12
Rob , I saw him in person last and thought 5'9.5 ... What do you think ?
[Editor Rob: not impossible]
the shredder
said on 4/Aug/12
Saw him in person this week ... He looked about 1 inch shorter then my 5'10.5 cusin .
Scuba Cuba
said on 26/Sep/11
I met cuba when I was scuba diving in cuba he is 6'0.5'' with fins
R.A.
said on 14/Aug/11
I saw him in the movie "Harold" and it could be that it was in 2008. But it says that actor Spencer Breslin is 5'9" and Elizabeth Gillies as 5'7" and he towers over them easily. It's most likely because it was 2-3 years ago though.
jad
said on 14/Aug/11
Met him once in 2002. I'm 6'1-6'2 range and he was much shorter than me. So I agree with the 5'8ish estimates.
ShortBigMan
said on 9/Aug/11
saw him in Brentwood last year and he was suprisingly short in person, like around 5'7' or 5'8" and he was even in dress shoes, but he was well built so i guess he can pull off 5'10 with the right camera guy...
Ajax
said on 31/Jul/11
I walked right by him in a bar several years ago. He wasn't much taller than my wife who is 5'7". I'd be surprised if he is over 5'8" in bare feet.
TruebloodFan
said on 8/Jan/11
5ft9 in 'Jerry Maguire' and 'Pearl Harbour'
jws
said on 2/Feb/09
cuba isn't in ironman; that's terence howard you're thinking of
Anonymous
said on 20/Dec/08
He looks only 5
frankys
said on 29/Nov/08
i saw him at NY airport , he looks more like 5-9 to me
eric
said on 24/Oct/08
in ironman compare his height to downey. cuba has a good 2 inches on him at least.
Hugh
said on 25/Sep/08
If this guy is 5ft10 Fishbourne must be at least 6ft1.
Daii
said on 16/Aug/08
He doesnt look that tall in Pearl Harbor, i would say 5'9.25 not 5'10
Andrew
said on 27/Jul/08
just saw jerry mcguire cuba looks about 1 inch taller than tom cruise. tom is about 5foot 7 1/2 so i would think he is 5foot 9
Bruce
said on 1/May/08
HE IS DEFINATELY A 5'10" ANALYSING THE PICTURE WITH ZIDANE
GSP
said on 28/Apr/08
did he just get upgraded?
anon
said on 19/Apr/08
sure seems like its editor rob at the back!
Anonymous
said on 8/Jan/08
looks the same height as deniro give or take in a full length shot in men of honor, 5'8 - 5'9 is my best guess.
glenn
said on 20/Nov/07
his posture makes him 5-9.stretched out he is 5-10.
Jonas
said on 20/Nov/07
Literally, bumped into him at Tyson vs. Bruno fight years ago. He was looked shorter than my brother who's 5'9". Very nice polite guy. My brothers were yelling to me from behind, "it's Cuba Gooding". I turned to them and said where. Collided with the guy, top of head to level of my nose (It was Cuba). We thought he'd be something like 6ft. or 5'10". We'll we could make a case he's 5'9", because after we bumped into him we told him we were big fans, offered him dinner aswell. He actually, stood there talked to us nobodies in a slouched position (probably making him shorter), he pollitely declined, but asked directions for some club he was meeting friends at. He shook are hands, we were stupid (too star struck to ask for autographs. I guess, I could give him 5'7.5"-5'9"(max)
AJ
said on 23/Aug/07
He could be 5'9.75
MarkMark
said on 8/Aug/07
I just saw him on Leno. He looks exactly 5'9".
glenn
said on 4/Apr/07
it was at a club 2 months ago.fahion parties.
sam
said on 4/Apr/07
yo glenn you when this picture was taken?
glenn
said on 19/Mar/07
intetesting on that derek.
glenn
said on 19/Mar/07
yes,he is slouching a bit.
Derek
said on 17/Mar/07
If Cuba is 5'10", shouldn't Larry Fishburne be upgraded to 6'1"? Watch Boyz In Da Hood and you'll see Larry has 3 inches with ease.
JB
said on 16/Mar/07
Ok, then their forehead height is similar (minus the skull cap)! Damn I can't believe I'm dissecting height. Glenn, was he slouching?
glenn
said on 14/Mar/07
exactly brah.
Brah
said on 14/Mar/07
Cuba is slouching big-time in the photo. Besides, eye-lines are not always a good indicator.
If our eye-lines were the same, but I had the forehead of like Ted Danson, I would be 3 inches taller than you!
JB
said on 13/Mar/07
5'10"??? Please. Their eye level is almost identical!
the shredder
said on 13/Mar/07
Looks more 5'9ish ! A short/weak 5'10 max !
glenn
said on 13/Mar/07
thank you ben.i meet them here in nyc.i get good tips.or i bump into them.
glenn
said on 11/Mar/07
photo coming.
dmeyer
said on 11/Mar/07
he either is 5'10 or close to it but minimum 5'9.5
Glenn
said on 9/Feb/07
Got him 3 days ago.close to,or is 5-10.gives a shorter impression than that in person.ashort,weak,5-10.
MD
said on 9/Feb/07
With 5'8.5" Rev Run and 5'9" Russell Simmons:
1.
Click Here
With just Russell:
2.
Click Here
dmeyer
said on 9/Feb/07
to me cuba looks a a 178 guy
Antron
said on 8/Feb/07
Just watched Jerry Maguire last night on A&E or something, yes referred to as 5'10"...definitely did appear at least an inch and a half taller than Tom Cruise with Cruise in shoes and Gooding barefoot ("help me help you" scene in the locker room)...Cruise definitely 5'8ish in happy shoes, I'll give Cuba 5'9.5."
Anonymous
said on 28/Jan/07
He's maybe 5'9" in platforms. We did Jim Carrey's Christmas show in Hollywood (mid Dec. 06) and he was there. I'm just a hair over 5'7", and he was well under my height (5'4"-5'6" range, that's pushing it). I'll scan the pic and post it later.
Asimov42
said on 26/Dec/06
In Jerry Maguire, he is referred to by his coach as 5ft 10in.
sam
said on 2/Dec/06
that one of cuba gettin' his mack on makes him look a little small but those chicks are like 6ft. I'd grant 5'9-5'10.
Josh
said on 11/Nov/06
he doesnt look taller than 5'9 i really doubt hes 5'10, if he really was 5'10 he would look atleast 5'11 with shoes and he does look 5'10 with shoes so the most hes 5'9 barefoot.
6'2'' JK
said on 21/Oct/06
Is he really 5'10''?? I thought he was 5'8''
antron
said on 20/Oct/06
anytime you look at Cruise you have to factor in that his lifts make him about 5'8 or so
MD
said on 27/Aug/06
Here is Cuba (obvious lean or slouch) with 5'8" Taye Diggs, flanked by Venus and Seren Williams (in heels, of course):
1.
Click Here
2.
Click Here
In each photo either Cuba or Taye is slouching, but I don't see a full 2" difference in height if both straighten up. I think Cuba is more likely 5'9".
miami grl
said on 18/Aug/06
I met him in July and I would have to say he is more like 5 9. I am 5 3 and had on 3 inch heels he was eye level. trust me
Anonymous
said on 15/Aug/06
he's only 5-9 because horatio sanz is standing next to him in a pic and they are really close to same height horatio is only 5-8
Brett
said on 15/Mar/06
Rob my close gf friend told me last week she saw him walk out of a bar/club in Toronto a couple years back( ill get the name of the place) and that he was "tiny", now 5'10" guys are not tiny, sure its not conclusive, but she said he was tiny, which usually puts guys at the mid 5 foot range. I am going to find out more about the occurence ( Ie where and when). By the way shes ( my friend) only 163cm tall. After seeing him next to cruise, he does look around 5'8" or so.
styleforlife
said on 23/Feb/06
come on guys have you seen jerry maguire ? This guy was just a lil bit taller than cuise and cruise is absolutely 5ft7 (not taller )I say 5ft8.
Anonymous
said on 16/Feb/06
never seen him,but Im guessing 5-9.
Pik
said on 22/Dec/05
This picture is interesting, although, we can't see the shoes. Rob, you have Dillon listed at 182 cm. Gooding is the same height here. We have three options now:
a.)Gooding is taller than 178 cm
b.)Gooding is wearing elevator shoes
c.)Dillon is shorter than 182 cm
http://cache.gettyimages.com/comp/2259132.jpg?x=x&dasite=GettyImages&ef=2&ev=1&dareq=AB27D0502010942109752A6337A44CF1C038D42373501F15
CelebHeights Editor
said on 21/Aug/05
Cameron Crowe (in Rollin Stone)
"The character was written as much taller than Gooding, who is taller than average"
Ball-A-Hallic
said on 28/May/05
I'd say he's bout 5'10 or 5'9 cause in Boyz N Tha Hood he's smaller than Morris Chesnutt(who's about 6'0) and taller than Ice Cube(who's 5'8 or 5'9) I thought he was 6'0, but his brother Omar from Smart Guy is 6'0 so I was suprised at there heights when i found out.
Ricardo
said on 28/Apr/05
Yeah i always knew he was about 5'8" just didn't look tall enough on television to be 5'10". You need to change his height Rob, and a few others.
JosephWilson
said on 27/Apr/05
I'd say Cuba is more 5'8 than 5'10, since he is standing next to mark wahlberg and Mark actually looks taller. But if you shave off the hair of mark wahlberg and size them up really. I'd say 5'7-5'8, but I can't see Cuba being me size if he can't even top Mark Wahlberg... http://editorial.gettyimages.com/source/search/details_pop.aspx?iid=51813094&cdi=0
And in the picture it looks like Mark has his head kind of tilted down and he is still taller than Cuba, while Cuba's head looks straight up at the camera.
hmmm, this is suspect big time. I don't think Cuba is nowheres near 5'10.... Suspect hmmm. More people reply this guy has really gotten me stumped.
8-ball
said on 20/Apr/05
Yeah. About 5'10" (178cm). Perhaps 5'9.5". This guy is super cool. He was at the club trying to blend in. My buddy (5'9" in his clubbin shoes) befriended him and Cuba was a bit bigger. Didn't notice Cuba's footwear.
mjd
said on 18/Apr/05
in this pic hes an inch taller then 5'71/2 don cheadle...therefore hes 5'8 1/2..5'9 tops
http://cache.gettyimages.com/comp/51813159.jpg?x=x&dasite=MS_GINS&ef=2&ev=1&dareq=E2399169AC85D6DE7F9CD95D1136523219568BB21F45892D621B2AC3A62513D3
A-Bomb
said on 18/Apr/05
Ice Cube is a solidified 5'8"er or thereabouts. Cuba and Gooding acted beside each other in Boyz N The Hood and in every scene they were shared there was not one stage where Gooding looked taller than Cube, they seemed spot on, maybe even the ice man had a slight advantage leaving Cuba at around 5'7-5'8".
[Editor Rob: I've not seen the movie for 10 years so can't recall, but if this is true then Gooding was aged 22 when filming that movie...so maybe he really is shorter than what he appears to be. Anybody else remember them together in that film?]
JUSTMATT
said on 16/Apr/05
In my opinion you have to downgrade Cuba Gooding Jr to 5.9 or otherwise you have to upgrade Tom Cruise. In that photo in your opinion they aren't the same height. If you leave Gooding at 5.10 this means that with shoes on he is 5.11 at least and...sorry but I can't really believe that Tom Cruise can reach the 5.11 height! Anyway up to you! :-D
[Editor Rob: Tom is performing the old arm round the neck spine compressing maneouvere on Gooding, who also loses a little bit with a wider stance ;) But yes, the 5ft 10 is on shaky ground for gooding...what's in tom's shoes is the problem...]
JUSTMATT
said on 16/Apr/05
Hi Editor Rob if you go to www.gettyimages.com you will find 3 or 4 photos where Kevin Bacon, Mark Wahlberg and Cuba Gooding Jr are all together and in these photos you will easily see that Wahlberg and Cuba Gooding are the same height so if Wahlberg is no more than 5.8 surely Gooding Jr is max 5.9. Bacon in my opinion is 5.10. What do you think?
On www.gettyimages.com there are also some photos og cuba gooding with De Niro and they are the same height so Cuba is really no more than 5.9
And now the scoop! Again on www.gettyimages.com there's a photo of Cuba Gooding and Tom Cruise together and they are the same height but look at their shoes. Surely Cruise has elevators ones and maybe with these shoes on he can reach the 5.10 height. But also Gooding has shoes with at least 1 inch lift so I think he is between 5.8 and 5.9. surely no more
[Editor Rob: The shot you refer too. I would say that sometimes with these types of shot the posture of the 3 of them isn't really that good. There's another shot in that series where you see he's taller than Whalberg. Cruise and Cuba with suspect shoes. Yes Gooding Junior is one who really can look 175-178!]
miked2789
said on 22/Mar/05
celeb editor, that pic you have makes no sense. you say in the pic that he is and inch bigger then deniro when the arrow is obviously pointing downward in deniro's favor, making gooding what, 5 8?
[Editor Rob: the line represents the 'imaginary' perspective. Because the picture is taken to the left and slightly below their faces you have to consider these factors...I know it sounds strange indeed but only in my view gooding looked slightly taller. Your view of course can disagree with me :) ]
EJ
said on 13/Mar/05
That's pretty generous, considering DeNiro is probably less than 5'9" nowadays. Ever watch Analyze That? He seems shorter than nearly all the actors in that movie, except for Billy Crystal (5'5").