Daniel Stern's Height
6ft 4 (193 cm)
American actor, known for films like Home Alone, City Slickers, Diner and C.H.U.D. In a 1988 edition of The Chicago Times, he mentioned his height:
"They were sort of hungry for someone in the teaching position who was a guy, even if it was only a 6-foot-4 kid"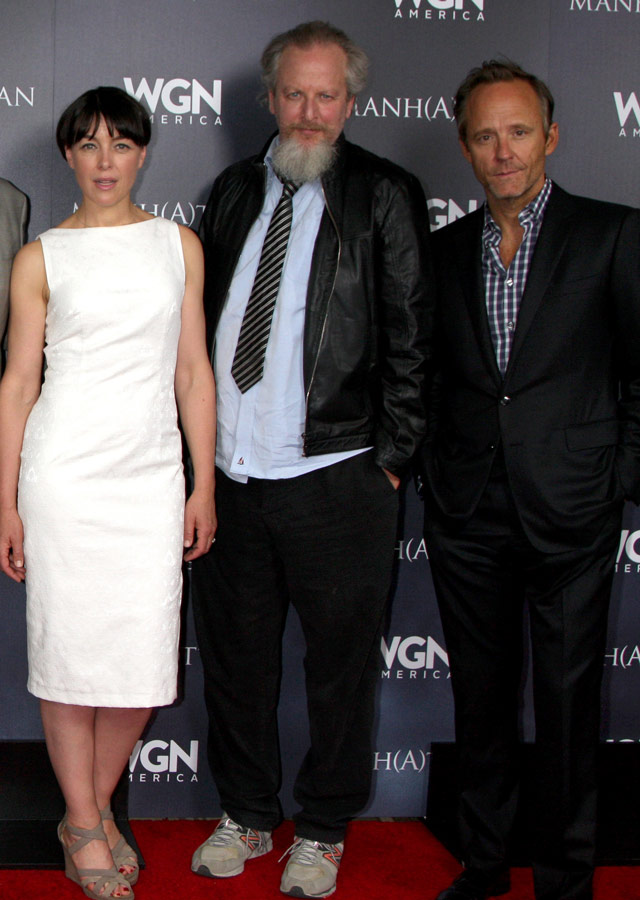 Photos by PR Photos
You May Be Interested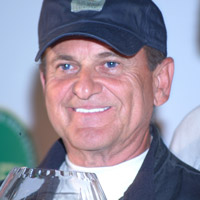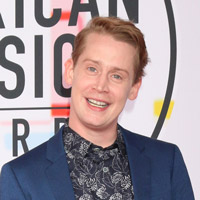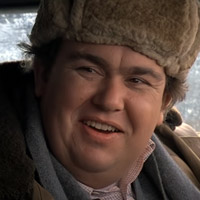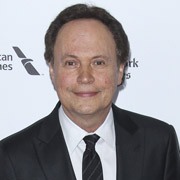 Add a Comment
43 comments
Average Guess (14 Votes)
6ft 4.11in (193.3cm)
Realist
said on 21/May/20
He was 6'4 in Home ALone that guy even looked more like 6'5 was very tall indeed.
James B 172cm
said on 6/Feb/20
weak 6'4
billionaireslayer
said on 23/Mar/19
6'2 n half maybe scrapping 6'3 I think he would be close to someone like Bob Saget or Chevy Chase all in their Prime around that range with him edging out Saget and Chevy Possibly edging out Daniel.
Rampage(-_-_-)Clover
said on 12/Jan/19
Could be little under this today
Michael, 5'10" 178 cm
said on 3/Dec/18
He was definitely 6'4", he towered over Joe Pesci in the Home Alone films by at least a foot. I know Joe Pesci was actually 5'3" and not 5'4" like Google has down for him, but Marv looked over a foot taller than Harry. There is absolutely no way that he was 6'2" peak, that's ridiculous, maybe now he could be near that mark since he shrunk a little bit today. Also, if he was really one inch taller than Brendan Fraser who was 6'3", then he was 6'4" hands down. He maybe looked a bit shorter than 6'4" in the second Christmas Story movie, but that's because he's a lot older now and is probably more around the 6'3 or weak 6'4" range now. Daniel was definitely 6'4".
Nik
said on 29/Oct/18
@ sulu2019 - I am talking about adults, 5'4" is nearer to average than 6'4"! A lot of adult men are 5'4" or under.
Christian 6'5 3/8"
said on 29/Oct/18
@sulu2019
I'm sure Nik's only talking about adults. I see more 5'4" adult men than I do 6'4", and I live in the US. Might be the opposite in some European countries though.
sulu2019
said on 29/Oct/18
@ Nik
Are you only talking about adults, not kids?
berta
said on 2/Sep/18
he is somehwere beetween 191-193 i think 192 is best listing. 193 in the morning
Nik
said on 17/Apr/18
@ sulu2018
You may be right but in general society there are a lot more men who are 5'4" or less!
Christian-6'5 3/8
said on 14/Apr/18
@sulu2018
You might be right, although there are no statistics to prove it. Because the average male celeb here is about 5'10.5" IMO.
sulu2018
said on 13/Apr/18
6'4" is a towering height, but I think more male celebrities on this site had 6'4" as their peak height than 5'4" or less.
Canson
said on 19/Oct/17
Weaker 6'4"
Faza
said on 10/Aug/17
6 4 peak for sure he looked a few inches taller than akroyd and wayans in celtic pride who are both over 6ft his posture can be bit bad but i cant see him being much under 6 4 if he is
Rampage(-_-_-)Clover
said on 31/May/17
Definitely around 6ft4. There was an easy foot between him and Pesci in the Home Alone movies. He's got dreadful posture though and might appear like a 6ft3 guy at times...
MJKoP
said on 22/May/17
Either he's shrank an immense amount, or Pesci has taken to serious lifts. In a very recent "Wet Bandits" reunion photo they looked WAAAAYYY closer in stature than ever in the past. Perhaps Pesci was standing on something, because it wasn't a full bodied shot. I'll try to hunt down the picture and post it.
berta
said on 5/May/17
i think he could be a fraction under this ore even a full half inch. But clears 193 in the morning
josh jeffords
said on 3/Jan/17
Very tall man in earlier 90s and late 80s seemed about 6 4..and bad posture almost always.
He is not this anymore he seemed much shorter by late 90s now he is quite heavy and looks over 6 ft little more.
Funny guy never cared for him in serious roles hes a bit too goofy for that.
He did slouch in many films making him look more..normal.. those crazy long arms always gave him away.
My guess will be peak needs a current field he has to be at least an inch shorter now "6'3"
Phil
said on 26/Dec/16
6 foot 3 is possible.
S.J.H
said on 1/Nov/16
Heard rumors that he was not over 6'3 in real. I bet so. He look 6'3ish in the 90s movie
Rampage(-_-_-)Clover
said on 7/Apr/15
He did look 194cm in the Home Alone movies.
Rampage(-_-_-)Clover
said on 2/Jan/14
Is a fraction over 6ft4 peak possible, Rob?
IR
said on 15/Dec/13
i'm surprised he's not related to Howard Stern! they're both tall. They tower over Joe Pesci by at least a foot.
cd
said on 7/Jul/13
Yes there was definitely over a foot between him and Pesci in Home Alone (Pesci is around 5'3" or maybe 5'2.5"). I wouldn't be surprised if he was 6'4.5" or even 6'5" either.
ReturnofG
said on 1/Feb/13
I think he is closer to 6'5.
maio
said on 8/Jan/12
I think 6 ft 3.25 in/191 cm is the right mark for him. i'd say he never looked a weak 6 ft 4 in and also 6 ft 3.5 in it's too much for him...I'd say:
Daniel Stern: 6 ft 3.25 in/191 cm
Michael Caine: 6 ft 1.75 in/187 cm (PEAK), 6 ft 0.75 in/185 cm (TODAY)
Max Von Sydow: 6 ft 3.25 in/191 cm (PEAK), 6 ft 2 in/188 cm (TODAY)
Mac
said on 4/Sep/11
In "Hannah and her Sisters" Daniel looks much taller than Max Von Sydow 6'4" and Michael Caine 6'2". Maybe it was the hair, but in that film he looked 6'5" esp next to Von Sydow.
Rampage(-_-_-)Clover
said on 8/Jan/11
Maybe 6"3.5(192cm)?
James
said on 21/Dec/10
I was thinking exactley the same thing as you anonymous when i saw that film earlier tonight. he does not look 6'4 even with his perm.
I was thinking 6'3 or 6'2 as well when seeing him in that film. I think 6'3.5 is closer for his real height.
this pic is dodgy but i must admit he looks massive near richard gere
Click Here
Anonymous
said on 18/Dec/10
Doesn't really look 6'4" next to Joe Pesci in Home Alone. Maybe 6'2" ? What do you think Rob
[Editor Rob: I do think this fellow was near 6ft 4, but I haven't seen that movie for ages.]
T.J.
said on 9/Dec/10
Definatly did not look 6'4" next to Joe Pesci. More like 6'2"
and RampageClover 190.8cm, you always seem to give a taller height then the celebrities themselves claim.
Mr. Kaplan
said on 18/Nov/10
Just watched "Breaking Away" and thought he was around 6'2.5"-6'3", certainly not as high as 6'4"!
Hugh 190cm
said on 17/Jun/09
This guy is really tall so 6ft4 is right.
Anonymous
said on 22/Nov/08
He is definitely 6'4 at least.
Big King
said on 5/Sep/08
Well, Fraser said that he could reach 6'3 1/2" full stretched and if Stern looked an inch taller, maybe Stern could be something between 6'4" and 6'5".
Mendo
said on 16/Mar/08
Yes, 6'4" is his height! I rembered watching Home Alone and there he looked at least a foot taller than Harry.
Anonymous
said on 18/Feb/07
On "The Last Time" film with Michael Keaton and Brendan Fraser, he was definitely 1 inch taller than 6'3 Fraser.
Cm8000
said on 28/Oct/06
I think hes 6'4 myself
Derek
said on 21/Oct/06
Looks closer to 6'3". He wasn't that much taller than Dan Aykroyd or Damon Wayans.
6'2'' JK
said on 20/Oct/06
Looks about 6'3'' to me, but could be 6'4''
Ball-A-Hallic
said on 19/Oct/06
in celtic pride he looks about 2 to three inches bigger than the 6'0 dan akroyd and idk how tall damon wayans is but he has about 2 on him
TNTinCA
said on 19/Oct/06
Does seem a tad tall. But possible. Unfortunately, the only two actors I can think of standing next to him were Joe Pesci and Roe Scheider, neither of whom are that tall.
Viper652
said on 19/Oct/06
I always thought he was 6-2.