Daniela Hantuchova's Height
5ft 11 ¼ (181 cm)
Slovakian professional tennis player. On her official facebook her height in metric was given as being 181cm.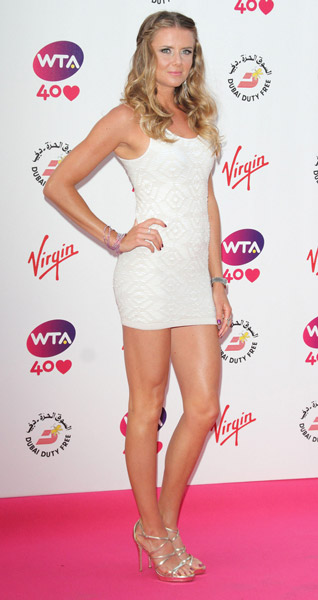 Photo by PR Photos
You May Be Interested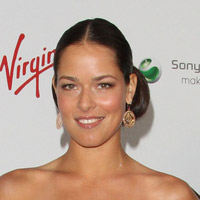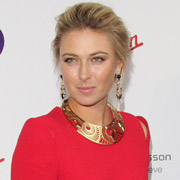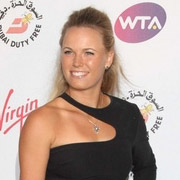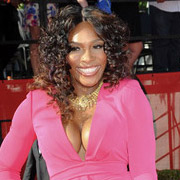 Add a Comment
15 comments
Average Guess (19 Votes)
5ft 11.43in (181.4cm)
Nerd
said on 8/Jul/19
How long do you think her legs would be?just curious.

Editor Rob
I am not sure, but definitely on the rather long inseam range.
Nik
said on 8/Jun/19
She is very towering!
Lara
said on 15/Mar/19
I think she is 1.81 m.
Don Julio
said on 18/Jan/18
180-181 cm at most, never was 182
Usuario
said on 25/Nov/16
Still think she is 5ft 11.25in.I'm sad to see her lately struggling in the tour so much.
Usuario
said on 21/Nov/15
5ft 11.25 is precise.Saw her in wta of Monterrey.She was so imposing in some heels that add her like 10 cm.Must be one of the most beautiful tennis players of all time.
184.3cm (Night)
said on 4/May/15
@nona
You would be wrong about those legs..that is not skinny or thin twig legs.
They look longer because of the heels she has on there but those thighs look muscled to me and very nice .
i would guess she is 58-60 kilogram , 127 -132 pounds.
James B
said on 1/May/15
With her height and looks she must hella confident
nona
said on 25/Apr/15
Daniela is 5'11" true to her claim but as she is extremely thin at 115 lbs she looks taller. Infact she looks like a runway model rather than a tennis player.
Coming to the height and build of the current crop of players there is no doubt that they are taller, bigger and stronger than the girls of the 80's & 90's. The top players have however always been tall & big for ex Steffi Graf (5'9", 150 lbs), Gabriela Sabatini (5'8", 160 lbs), Dinara Safina (6'1", 180 lbs) & Lindsay Davenport (6'2", 185 lbs) to name a few. However none of these come close in size and strength to Serena Williams who is absolutely huge at only 5'9" but weighs close to 190 lbs with amazonian arms, shoulders, hips and legs. I guess serena's arms are bigger than daniela's legs
184.3cm
said on 4/Apr/15
Looks her 181cm claim . Should maybe start watching the tennis again :)
Tunman
said on 13/Feb/15
Average for female players now could be near 5'9 indeed with the large majority being between 5'6 and 6'.
Quite near the average height for men.No wonder that with heels on they would start to look impressive next to average joe
Tania
said on 4/Feb/15
@Arch Stanton: Federer grew to 6'1" despite his parents being average height at best. I'd definitely say their environment played a big role in their height.
Also, today's tennis is more power-centered than before, and taller people have a huge advantage because they can smack the ball much harder than shorter players. Modern players who are "short" (Simona Halep, Sara Errani, Kei Nishikori, David Ferrer) almost always never play the aggressive baseline style, preferring to develop solid defense instead because they can't generate the power taller players can. In the 90s, the power game wasn't prominent till Seles, Davenport and the Williams sisters began dominating the field with it - all of whom are tall.
Arch Stanton
said on 3/Feb/15
Yes, a lot of them are trained from a very early age and during puberty the coaches will make sure they eat as well as possible in the knowledge that they'll become pros and with height giving them the advantage. Average in the early 90s for a female player was probably only about 5 ft 6 or 7 but nowadays I'd say it's likely near 5 ft 9.
Arch Stanton
said on 2/Feb/15
The female tennis players are definitely getting better looking (and taller) these days. In my youth they were usually squat and often butch like Conchita Martinez or Arantxa Sanchez!

Editor Rob
the average height has increased a bit aswell, but then many of them start at an early age and with better nutrition and care growing up I think many reach their max potential height or even exceed it.
Judd
said on 2/Feb/15
that's fine for me! i think she's an honest 5'11.25" girl!