Ana Ivanovic's Height
5ft 11 ½ (181.6 cm)
Serbian Professional Tennis Player. On her official website she was listed as 6 foot tall.

Photos by PR Photos
You May Be Interested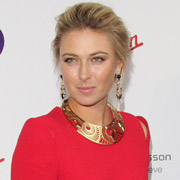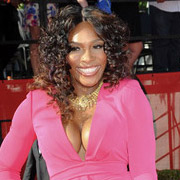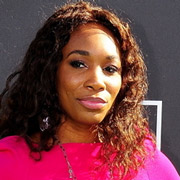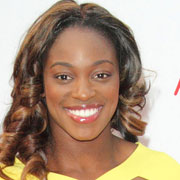 Add a Comment
78 comments
Average Guess (54 Votes)
5ft 11.96in (182.8cm)
Mark Allan
said on 6/May/20
Click Here
Rob, This pic here of her and Schweinsteiger she looks to be at least 183cm here
Eric W Tam
said on 29/Dec/19
Wait, so is Schweini taller or shorter than his wife? Is Schweinsteiger's 6'0 flat an honest claim then? Well, she's taller than him for sure with any heels on Earth. Anyway, Ana gets 6'0 flat for me.
Nik
said on 24/Aug/19
I have seen that Ana is listed as 6'1" on some websites and I have seen her listed as 1.77 m on one site too! Ana is 31 years and 291 days old and she has 81 comments and 51 votes on celebheights! She was ranked no.1 in the world in 2008!
Lara
said on 15/Mar/19
She is tall. I guess she is as tall as me out of bed and full stretch out. I think she is 1.82 m.
Hendra
said on 19/Aug/18
Definitely 5'11 and half inch compare to 6'1 maria sharapova
khaled taban
said on 2/Jul/18
182.5-183cm
MJKoP
said on 26/Jan/18
Don Julio said on 18/Jan/18
She frightens me, any woman 6'+ spook me out I'm only 182 and she is not 182 like 183 minimum
Man, you must have some serious self-image issues if you are 'frightened' and 'spooked out' by a woman being one centimeter taller than you are are.
Don Julio
said on 18/Jan/18
She frightens me, any woman 6'+ spook me out I'm only 182 and she is not 182 like 183 minimum
Oliver
said on 5/Jan/18
She was described as 6ft 1 and 152 lbs by a magazine(back in 2009). I think if you compare her to other tennis players, 6ft 1 seems a bit too much but she really is almost 6ft than just 5ft 11. 5ft 11.5-11.75 range is arguable.
Allie
said on 25/Dec/17
There's another famous Ana who claims to be around 6'1 but unlike this Ana, actually looks it!
MAD SAM
said on 15/Dec/17
She's doesn't appear more than 5'11" in this photo
Anonymous
said on 24/Oct/17
Haha, it's so funny. Actually, ALL slavic sportgirls are lying. As someone told her, she was listed at 186 on her website. Same for Sharapova with her 189cm claim. Also look at volleyball team, the shortest girl player is listed at 5'8 while she is probably not even 5'5. It's funny because in others countries it's rather the case of men. What do you think about that Rob ?
Nona
said on 27/Sep/17
Not an inch more than 5'11" and weighs a minuscule 135 lbs for her height. She belongs to the fashion runways and not to the tennis court
even
said on 17/Jul/17
she is 6'0" out of bed . at night shes 5'11.5" . a weight of 135 pounds seams quite reasonable .
Sonja
said on 15/Jul/17
I walked past Ana at Wimbledon one year and she is absolutely massive. She was in her trainers and I was in heels (I am 5ft 10in). I looked like a dwarf next to her.
anon
said on 14/Jul/17
I remember going back Ana was listed as 186cm on her website, I actually think she might fluctuate between 181 and 182cm around 5'11- 6'0 range which is very tall still for a women- I think the listing is good here
really heelable
said on 20/Jan/17
i was her height and think people should find her really model like in heels..I forced myself to grow a solid inch using exercises and expensive testesroam and roids. legit 6'0 is giant in heels
cwmmm
said on 12/Jan/17
bit normalish for a male if not caked up like a guy like Cena.
Superstar 'targetman' Klose Is same as her
said on 9/Jan/17
prefer renaming her the most legit 5'11.. a legit big male 6 footer usually measures that at night and bald :p prefer listing them as 6'1 like cristiano.
Johnson
said on 2/Jan/17
I think she is exactly as tall as Schweinsteiger or slightly shorter than him 0.5 cm or so
HonestSlovene
said on 1/Jan/17
@Honestly Except her husband is 181 cm at best. 181 cm is fine for her, she can look both 182 cm or 180 cm.
HonestSlovene
said on 1/Jan/17
180 cm min and 181 cm max Rob has her spot on.
Honestly
said on 1/Jan/17
She looks taller than her husband who is listed at 183cm (6')...I would say she is a bit above 6' at roughly 184cm...
venus
said on 26/Nov/16
has a strong posture compared to other girls
Chris297
said on 15/Nov/16
She can make Djokovic look the full 6"2
Filippo
said on 16/Sep/16
Olympics are usually pretty on the dot with heights and, as Chris stated, Rio 2016 site had her at 5'10.
I bet Ana is nothing more than 5'11.
Model agencies measurements are NEVER trustable, deal with it.
Chris789
said on 31/Aug/16
Weirdly listed as 177 for the Olympics. Clearly nothing under this to me but not the 184 sometimes listed as
jon
said on 24/Aug/16
Looks this range, Strange couple in your eyes, Its all stupid and pointless to talk about, what guy really judges another guys looks and Its all subjective anyway, Good Looking to someone might be the opposite for someone else and vice versa.
On her height I think 182 is what she looks, she was listed as 186 at one point and then 184 now
Arch Stanton
said on 17/Jul/16
Strange couple, if Schweinsteiger wasn't a famous, rich footballer she'd be way out of his league!
F.N
said on 12/Jul/16
Maria Sharapova- 1.86 cm
Ana Ivanovic- 181-182 cm
Alex
said on 4/Jul/16
Another tennis player listed with shoes on, as always. She is 181 cm.
plus
said on 9/Apr/16
Ok, spot on, Schweinsteiger is 183 cm
plus
said on 3/Apr/16
Schweinsteiger is 182 cm ans she is like 1 cm shorter
Filippo
said on 5/Nov/15
Compared with 6'0-something sharapova, Ana is 5'11 in the dot. Kick off your shoes when you get measured, girl! :)
Allie
said on 24/Oct/15
5'11.5 seems correct. Compared with her current bf and other tennis players.
grizz
said on 10/Aug/15
@Armandy, that's basically Rob's listed height (5'11.5=181.6 cm). And I agree -she looks like it next to Djokovic.
Armandy
said on 25/Jul/15
181 cm and half for Ana
x
said on 20/May/15
Was around 3cm taller than my sister who is 180cm.
Tania
said on 25/Feb/15
@Mith - She doesn't look like she's wearing very high heels, and Serena and Kuznetsova have are bending their legs in that pic.
Her height is hard to judge compared to Serena though, as in pictures like this
Click Here
she appears to tower over her, while in other pictures, like this one,
Click Here
the height difference is lesser.
More pics for comparison:
Click Here
(with Venus Williams)
Click Here
(with Kvitova and Wozniacki - dunno about their footwear situation in the pic though)
Mith
said on 19/Feb/15
Click Here
See this picture. Serena and kuznetsova are not wearing heels. Anna is wearing at least 3-inch heels. Do the math. Her height Works out to around 178-179 which is 5-ft-10-inch
Judd
said on 12/Feb/15
Schweinsteiger could be in the 5'11" range...he did look shorter (or better never taller) than Miroslav Klose, who could be a strong/honest 5'11"...
Click Here
Klose was something like 2" shorter than Van Gaal when played for Bayern and Van Gaal, i guess, is a honest 6'1" guy:
Click Here
Click Here
M
said on 12/Feb/15
Upsss I have made mistake, Ana is really as tal as Bastian and it is 6' or 183 cm, here is the proof:
Click Here
M
said on 11/Feb/15
If Bastian Schweinsteigher (German football player) is 6' and she in heels with minimum 5cm is shorter than Bastian (in some pictures with him) then she cannot be taller than 1.75 m.
Tania
said on 9/Feb/15
@M - Ana's definitely a bit taller than Serena Williams, who is 5'9 (confirmed by various users who have met Serena in person, too). 5'11 at the very least.
IMO they might fudge an inch or a half but not more than that - why would they need to? It's tennis, not modelling.
M
said on 9/Feb/15
She is tall , but not that tall maximum 1.75m. They are all lying about their height.
Jed
said on 17/Jan/15
Pic of her with Federer on facebook. He's at least 3 inches taller.
jeff
said on 3/Sep/14
Sharapvova 187cm
Djokovic 187cm
Federer 185cm
Nadal 184cm
Ivanovic 182cm
6'0 and half
said on 14/Aug/14
Sharapova 188cm
Djokovic 187cm
Federer 186cm
Nadal Venus 184cm
Ivanovic 182cm
ray
said on 12/Aug/14
Her website gives 6'- 1.84m and that is 6'0.5 so not sure why they would not list it like that, Unless she is just the 6'- 1.83m and the person has mistyped it and put 1.84 instead of 1.83
Filippo
said on 18/Jul/14
spot on pierrick. 180 at best. At best!
Marko
said on 8/Jun/14
She is tall, but she is listed much taller than she really is.. I met her once so I know for sure.. I'm 179 cm and she didn't seems to be taller than me... Maybe, maybe 180 cm.. Some tennis players are listed much taller than they really are for example retired Junqueira is was listed 178 cm and he is like 10 cm's shorter than me..
1.87 80 kg
said on 4/Jun/14
1.84 too max
1.87 80 kg
said on 8/Mar/14
Yes . 1.82 : )
Dom
said on 19/Jan/14
She´s been in a few photos with Nadal who is apparently 184-185 and has a few inches on her. I think she´s 182 max and more likely 180-181.
Bryan
said on 14/Dec/13
Francesco that's around my height range but i claim 5'11 not 6'...Ana looks slightly taller than me so she gotta be 182.5 at her lowest/late afternoon
francesco
said on 13/Dec/13
There are many photos on the internet where it seems Ivanovich 2-3 cm cm lower than sharapova.
There are also lots of photos of sharapova in tennis shoes, where you can clearly see that is lower than federer which some say is only 183 cm.
For me (heights in the morning):
Federer 187 cm
Sharapova 184 cm
Ivanovic 181 cm
francesco
said on 11/Dec/13
For me is 181.5 out of bad and 179.5 cm in the night
Sam
said on 24/Oct/13
Wow, almost the perfect physical specimen for me...even the picture above doesn't do her justice. Definitely 182-183 cm...
Ancalagon
said on 14/Oct/13
She waited in line on the Airport right next to me and my wife. She wore similar flat sport sneakers like my wife. My wife was just 2cm taller than Ana and she is 186cm. I guess Ana is 184cm.
Jewel
said on 16/Sep/13
Her Height on official site is listed as:
6' (1.84 m)
Either deliberate or site is a spoof.
Pedro
said on 12/Sep/13
@Rob Yes, but Ana comes from a country that uses the metrical system. So I think that when it comes to converting the height to feet and inches they would normally prefer to round it up or down. Specially when you have heights that are close to 6ft.
Also, 184 cm is actually more like 6' 0 1/4". So I think that it would be pretty natural that in case of Ana really being 184 cm, they would prefere to just round it down to 6ft.
[Editor Rob: let's not highlight the error on their site ;) Regardless, I don't think she actually looks as tall as 184cm against other players]
Pedro
said on 11/Sep/13
According to her official website she is "1.84 m":
Click Here
[Editor Rob: "Height 6' (1.84 m)"

they never bothered with 6'0.5"...which is right, because she isn't 184cm.]
eklektika
said on 3/Sep/13
today at the US OPen she looked to be about an inch shorter (and 40 lbs lighter) than Victoria Azarenka who's officially 5'-10".
pierric
said on 22/Jul/13
She's about 5' 11 1/4"
SAK
said on 2/Apr/13
Emily says: Isn´t her head kinda short for her height? What do you guess her head length as?
-------------------------------------------------
Ivanovics head seems to be in proportion with her 6ft frame.
Sharapova on the other hand, seems to have a small head for her 6f2 frame.
Emily
said on 1/Apr/13
Isn´t her head kinda short for her height? What do you guess her head length as?
Silent d
said on 19/Dec/12
I remember when they said she was a little over 6 foot but 6 foot is good. Hottest female tennis player!
Mr. R
said on 5/Dec/12
She is normally listed as 5-11. But that may be rounding down. I have heard that Maria Sharapova is really 6-3, but rounds down to 6-2. Andy Roddick, at 6-2, refused to stand next to Maria at The Espy Awards cuz she was wearing heels and towering over him.
Joey
said on 2/Dec/12
strong 5'11
and to say it in Quagmire's words: she's hot *giggty* xD
if you dont know who Quagmire is, youtube him, he's awesome xD
5'10guynotgrowing
said on 29/Nov/12
doesnt look big like a 6'0 girl imo I think 5'11ish.But wow she's pretty along with Sharipova
Click Here
Arch Stanton
said on 20/Nov/12
She's so hot!!
nona
said on 20/Nov/12
Finally a page for the beautiful Serbian. Was getting tired of reading about her on Maria Sharapova's page. Ana is 6'0" and very well built at about 165 lbs
Big T
said on 20/Nov/12
Definitely not the full 6'
thinker
said on 19/Nov/12
trully gorgeous girl.. listing is on the dot
J.J.
said on 18/Nov/12
I believe 182cm for her so 6ft claims isn't an issue
Chiara
said on 18/Nov/12
I´m positive she´s a legit 6 foot. She looks how i look in heels this size, but a tiny bit bigger. (I´m 181-182cm.)
SAK
said on 18/Nov/12
I am not sure if I believe she is a full 6ft. More likely to be 181-182cm.