Danielle Harris Height
4ft 11 (149.9 cm)
American actress, best known for films like Halloween, Hatchet II and III, Last Boy Scout, Daylight and The Wild Thornberries series. In this convention photo she had almost 3 inches more footwear than me this day. She once mentioned her height:
"Katie Holmes is playing the lead (Mrs Tingle) and she's 5-foot-10 and I'm 4-foot-11."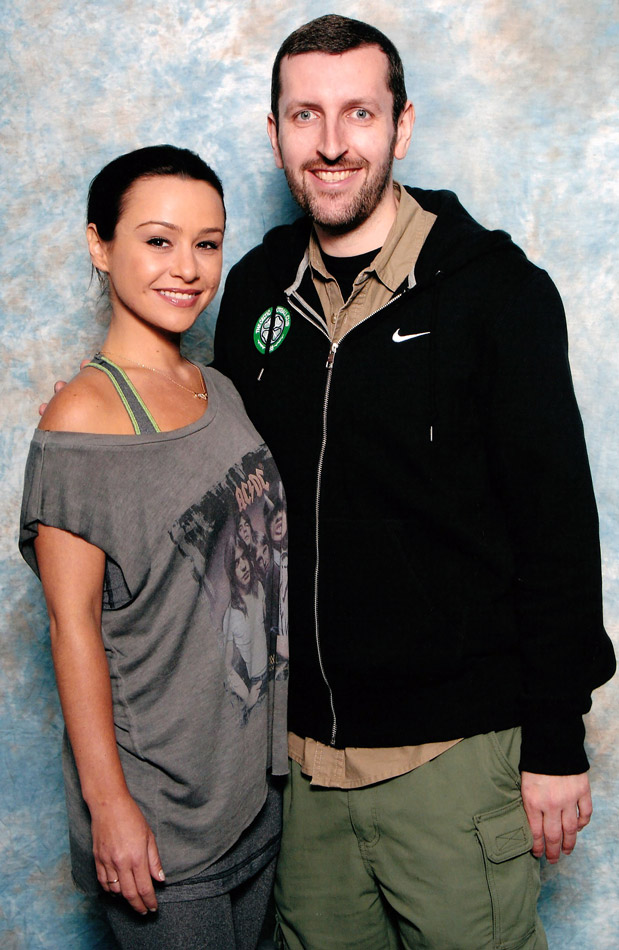 I look so young and I'm tiny. They can be like, "Oh, good for you! You're so cute!" And my response to that, "I'll f**king rip you right now. I'll destroy you on set, so don't think I'm so cute, because I'm not." Maybe I have short-man complex, I don't know, but I don't want to be stereotyped as some cute little actress who's trying to direct. - Complex.com
You May Be Interested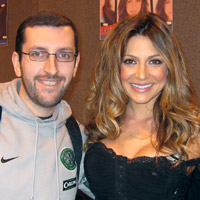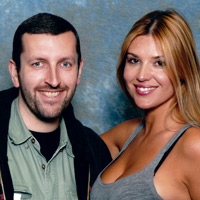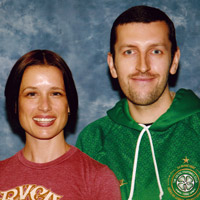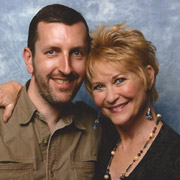 Add a Comment
39 comments
Average Guess (15 Votes)
4ft 10.93in (149.7cm)
Nik Ashton
said on 25/Nov/20
I would love to compare her to my Mum!
Infalible
said on 22/Nov/20
150 cm
Chris Junior Hernandez 1990
said on 30/Jul/20
Wonder how could Danielle estimate Katie Holmes to be 5'10? More like a weak 5'9.
OriginalAnon
said on 17/May/20
She was absolutely amazing in Halloween 4. For whatever reason she didn't end up doing bigger films (ended up in Rob Zombie's terrible Halloween films as a different, minor character). She looks tiny.
Nik
said on 3/May/20
🗣 "4 11"!
Christian 6'5 3/8"
said on 22/Apr/20
4'11" legit
Bobby McGee
said on 7/Nov/19
If my girl had a body like hers I'd ask her to never cover it with those tons of tats. Just my 2 centaurs.
Mimi
said on 8/Oct/19
I had no idea she is the one who portrayed Aviva on Charmed Season 1 Episode 7. That was the first Charmed episode I've ever watched and it's just so cool knowing this now.
Nik
said on 30/Sep/19
I would NOT mess with Danielle Harris! She needs 33 comments to go with the 11 votes and the average guess of 4'11"!
Nik
said on 8/Jul/19
Now she's popped up as a random celeb!
Nik
said on 8/Jul/19
It's interesting that Danielle claimed that Katie is an inch taller than she actually is but on the other hand was accurate with claims about her own height!
Nik
said on 5/Jul/19
After 11 votes the average vote stands at 4'11"!
Chris Junior Hernandez 1990
said on 2/Jul/19
Recently she look older but still doesn't match up her atual age. Shes lucky to look younger.
star69
said on 29/Jan/18
4'11 barefoot. She's cute.
Canson
said on 2/Nov/17
Right on the money rob
Bobby
said on 28/Sep/17
Yeah, let me rectify what I said earlier, she's 40 but she looks at least 30, or younger. That definitely threw me off, she's almost 20 years older than I am. My mistake.
Bobby
said on 28/Sep/17
She was a cute kid in Halloween 4, it's easy to forget she's older than I am, though not by much. Surprised she's this small, I assumed she'd be an average 5'4.
littlesue
said on 21/Aug/17
Renny D she was the same height as me but I recently been measured and I'm just 4ft 10 1/4 now so at 57 I've started to shrink, lol
RennyD
said on 18/Aug/17
Me and her are the same height lol
even
said on 21/Jul/17
legitimate 1,500 millimeters after waking up
Sandy Cowell
said on 22/Dec/16
Actually, Danielle looks like a pretty little Ballerina!
I read her above comment and I know how irksome people must be to her, only as she's 3 inches shorter than I was at her age, she must get it even worse! Still, it's better than being called an Amazon - I think!
Jordan87
said on 14/Dec/16
Definitely under 5'0".
The Man
said on 4/Aug/16
Rob, wasn't she wearing high heels? If not, she would be about 5'2", not 4'11"
Editor Rob: when adding the quote, the line about footwear got deleted by mistake, but yes she had a platform style heel this day.
Alex 6ft 0
said on 21/Mar/14
Rob looks an easy 6 inches maybe 6.5 inches taller so plus 3 inches of footwear you get at least 9 inches difference. 4'10.75-4'11.25 range
Hypado
said on 18/Mar/14
4ft 11in (150 cm) is the right
She is beautiful
Eli
said on 2/Feb/14
what a hottie...
the shredder
said on 19/Oct/13
I don't get Leonari's comment , if he was being funny or rude.
Bakura
said on 1/Oct/13
@leonari: Are you incapable of talking to anyone on the Internet with the slightest bit of respect?
lydia x
said on 30/Jul/13
Damn they look good together
truth178cm
said on 17/Mar/13
damn she is short, under five feet seems correct.
leonari
said on 21/Feb/13
Bryan: Very ideal... She needs a ladder and he will end up with f**** up back in no time. Great. You figured it out buddy.
Bryan
said on 13/Jan/13
If you need to picture a 5'5 girl with a 6'2 guy then this photo is the equivalent of that taller man/shorter woman ideal
Stephanie
said on 2/Dec/11
I have a picture of us together... she's short. I didn't realize she was that short though.. im almost 5 '9"
sean73
said on 19/Oct/11
She looks just fine to me.I`m 5-11.I don`t really care if she`s a foot shorter.
Random Person
said on 26/Feb/08
A long time ago, she was on Roseanne and looked absolutely tiny. She made 5'1" Sara Gilbert look tall...I'd even go for 4'10".
RoarShaq
said on 24/May/07
She is maybe just the slightest bit under 4'11" but no taller. My sister is the manager at a Limited Too and she came in to shop for jeans. She was a size 12 1/2 in kids sizes, which apparently is sized for right at 4'10" to 4'11".
wcstats
said on 16/Oct/06
I'd say 4'11 is right. I met her at some convention. real sweet person though.
trueheight
said on 5/Aug/06
she is 4'11; in halloween 4&5 she was like 4'2. In all her recent films, she's very very very tiny. In the new R1 AB release of H4 commentary she alluded to here height as 5'0". 'i don't wanna walk around w/ a machine gun! I'm 5 feet'(paraphrased)
Braden
said on 7/Jun/06
She's from Halloween 4 and 5. She's taller than 4'11.
[Editor Rob: she is no taller than the height she has stated, 4ft 11]