Danny John Jules Height
5ft 7 ½ (171.5 cm)
British actor best known for playing Cat on TV comedy Red Dwarf. He has also appeared in Blade 2 and Death in Paradise. Danny's agency CV lists him 177cm, although I'm not sure about that! This photo is from a Collectormania show in Glasgow 2010.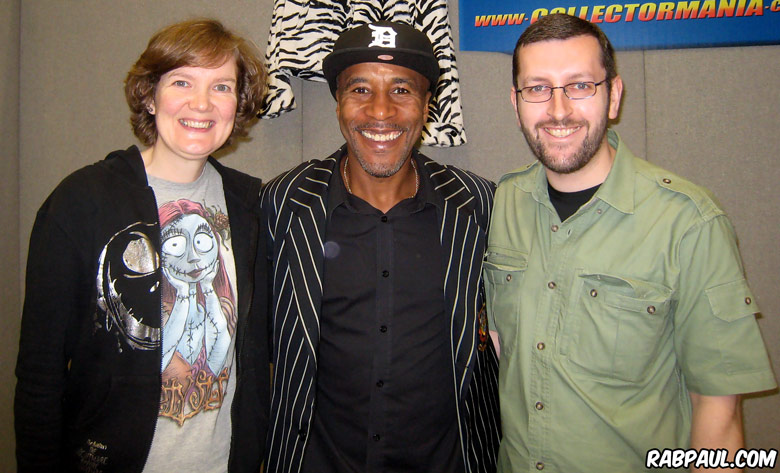 5ft 8 Rob and Danny
You May Be Interested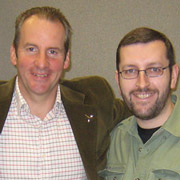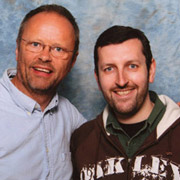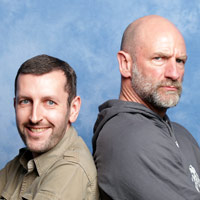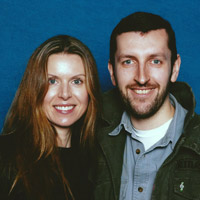 Add a Comment
18 comments
Average Guess (8 Votes)
5ft 7.66in (171.8cm)
Nik Ashton
said on 20/Feb/20
I can see why the average guess is nearly 5'8"!
Nik Ashton
said on 19/Sep/19
Around 60% of men in America are under 5'10" and in must countries this is higher!
Nik Ashton
said on 19/Sep/19
All male and female heights are cool. Danny John Jules and my good self are the same height!
randomuser
said on 2/Nov/17
lol.. said on 6/Jun/11
Over 75% of the guy celebrity guys I've researched whom are American are over 5'10, Americans aren't short the end.
Your logic is laughable. American celebrities are not representative of the general population at all. There is a bias toward taller actors in Hollywood. If you actually bothered to do research, you would realize the average height in America is 5'9 for men.
Paul
said on 5/Feb/15
Watching death in paradise I thought he looked like 5'6. Most people would be short next to kris Marshall but I guess the females in the cast are taller than they look.
Sunil
said on 31/Oct/14
I had the great pleasure of meeting Danny last year in King's Cross, he's a very nice and joyful man and was stood taller than me and I'm 5'8, he may have been wearing boots but I was too keen to find out about when he will be making the next Red Dwarf to which he replied next year, I could've chatted with him for ages but had to hurry back to work unfortunately!
mike
said on 7/Jun/14
spot on 171-172.
Matt 184.7-186.7cm
said on 8/Nov/13
5ft 7 3/4 is good guess
Alex (London)
said on 28/Jul/13
Wow, for some reason I always figured he was quite tall but looking at the photos he is a slim built man of 5'8" or so.
Sasha
said on 8/Jul/13
Could he lose some inches with age? Danny seems old enough to get slightly shorter.
[Editor Rob: his co-star claimed to lose a fraction, not impossible to lose a fraction near age 50.]
lol..
said on 6/Jun/11
@Radek Over 75% of the guy celebrity guys I've researched whom are American are over 5'10, Americans aren't short the end.
Rampage(-_-_-)Clover
said on 28/Apr/11
5"8(173cm)
SolidSnake
said on 11/Feb/11
No way is this guy 177. What a height inflation
Radek
said on 11/Jan/11
radek, i have no clue where you have been, but the average white male in the usa nowadays in the newer generation is 5'11
Radek
said on 11/Jan/11
Rob you need to correct people in Don's they claim average European gentelman is only 5' 8 ½ and average in North America is 5' 9". There is no way in the world average white american is taller than average white european, its all the other way around, europeans are much taller than white americans, dutch, scandinavians, germans specially from the north, baltic people, estonians, and many other europeans, even austrians are taller than white americans. In the other hand south europeans who used to be the shortest one all have grew till 5'10 in average nowadays, there is no way for a country to be 5 8'.5 in average, maybe only for portugal. I dont know where you are from? probably scotland but i noticed stots and welsh being quite small for what i expected, also darker in hair color.
Anonymous
said on 15/Apr/09
yeah,i know him, he's about 5'8 ,5'9
Dai
said on 16/May/07
5'8' seems right. He always wore heels on Red Dwarf that brought him close to Rimmer and Kryten.
Rocky
said on 29/Mar/06
Wow, i also didnt think he was that short, then again didnt he always wear high heels as the cat in red dwarf?
Maybe somebody can work out accurate heights for the rest of the cast based on this pic
Click Here
btw what was he like?
[Editor Rob: first time I seen that pic with heights - takeaway a lil hair and shoes and...well, close to my guess - actually, he can look only 5ft 7 at first, but is close to 5ft 8.

well, I was hanging around their booth a fair bit but only talked a little bit whilst other folk got auto's. Decent guy, laid back and calmer than I had imagined, but didn't really say much about Wesley snipes when I asked him...apart from him being superfit or something. He said seems to have given up hope of the red dwarf movie happening. Actually, the big american guy Mac Macdonald is a funny man

Lister does look 171cm when he stands properly, in person (he's actually in that photo above, I'll add him later). Can look sometimes 5ft 6!

Kryten has stated he is 5ft 11 and 3/4, was 6ft.

Rimmer 5ft 11]