Danny Pino's Height
6ft 0 (182.9 cm)
American actor best known for playing Scotty on TV show Cold Case and Detective Nick Amaro on Law & Order: Special Victims Unit.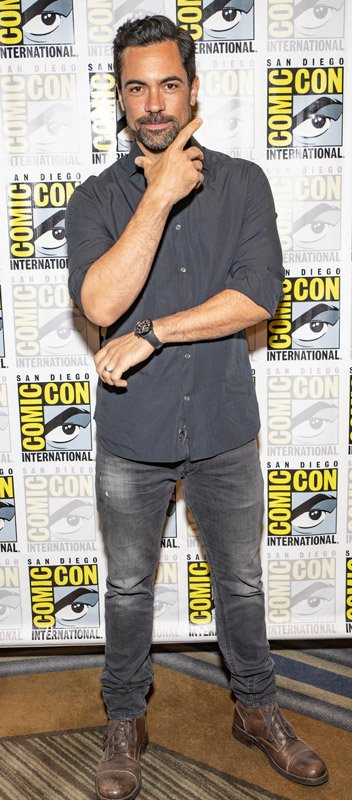 Photos by PR Photos
You May Be Interested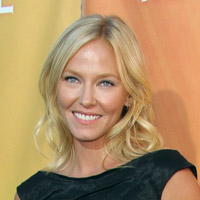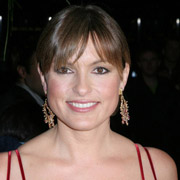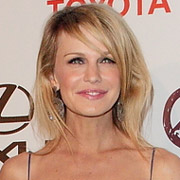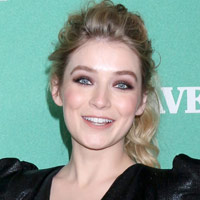 Add a Comment
23 comments
Average Guess (9 Votes)
5ft 11.97in (182.8cm)
Jake: 1.84 m - 1.85 m
said on 2/Nov/20
He's certainly a 6ft bloke.
Five Eye
said on 9/Aug/20
Woaw he is 6'0. His face give a impression of a shorter height, like 5'10.
Junior Hernandez 1990
said on 18/Sep/18
Taller than 5'11 1/2 Christopher Gorham
Click Here
RisingForce
said on 5/May/17
I don't think he's any taller than 5'11.5". He can look not much taller than 172 cm Mariska Hargitay in heels and she would only scrape 5'11" in big heels, so I doubt Danny hits 6'1" in the shoes he wore on that show. Certainly, Christopher Meloni looked taller in comparison and there's a much better chance, imo of Meloni being the full 6 feet than Pino. Danny can also look very similar in height to 5'11" max Ice-T.
Sean73
said on 15/Jun/16
I'm watching an episode of Law & Order: SVU, and Eion Bailey is in the episode standing next to him. If Bailey is 70" I would give Pino a solid 71." I never saw Danny Pino as a six footer.
LoganNoll1996
said on 2/Dec/15
I always got a taller impression from Meloni than I do Danny.
Crypto139
said on 21/Mar/15
I still say 181 cm tall right now.
Jake: 1.84 m- 1.85 m
said on 31/Oct/14
Not under 182 cm. I think 6ft/1.83 m is spot on.
Drob18
said on 10/Oct/14
I've been watching a lot of the new SVU episodes and pino gives off a stature similar to brad Pitt..their 5'11 guys who's posture make them appear 6ft.. I say pino is 5'11.75 morning and 5'11.5 mid day an 5'11.25 at night. Def not a 6fter if so a weak one at that
Gregory
said on 6/Aug/14
6'0 or a little more
Dylan
said on 5/Aug/14
jeremy ratchford height?
Mr. R
said on 26/Jan/14
chrissss, Ice T is a weak 5-10. I have seen him.
chrissss
said on 23/Jan/14
looks the same height as 5'11 ice t, he's def 5'11
MD
said on 20/Dec/13
Rob,
Is he really billed as "Daniel"? I've always seen him billed as Danny Pino unless he's changed it, recently.
[Editor Rob: I can't remember why, I'll put him as Danny though.]
Lorne$
said on 9/May/13
Note that he can't be under 182cm, with 5'11.5 ABSOLUTE MINIMUM. I say this becuz on his first appearance on SVU, he was wearing converse, while Ice-T was wearing dress shoes. Converse give less than 0.6in, while T's dress shoes give a good inch, ?maybe? Just a tad more. And they looked identical in height. But ultimately, I think Pino edged him out. So less than 5'11.5 is out of the question; to look the same height as a solid 5'11 guy like Ice-T, with a 0.5 inch footwear disadvantage, puts him near 182cm. He may have edged him out, which would be a full 182cm, or 5ft11.75in. 5ft11.5, absolute minimum. He may still scrape that ever so elusive 6ft mark, but after watching a few of the new SVU episodes, becoming more convinced that 182cm/5ft11.75in. So Daniel "Danny" Pino Height : 5ft11.75, 6ft max.(182-183cm) 5'11.5 absolute minimum, though I still say nearer 6ft than 5'11...
Lorne
said on 3/May/13
So weird, cuz he really can look near 184cm on Cold Case, yet on SVU really does struggle with 6ft at times. Seriously, watching a couple episodes of CC on Ion Television(positively entertaining?!?) and he looks tall. A height chameleon. Wonder if he had slight footwear advantage on CC???
Lorne?
said on 30/Mar/13
Closer to 5'11? Nah, he is 6ft. At worst, a fraction under by the evening. For those saying he is shorter than Ice-T, sorry, but he is a bit taller, I don't know why they are saying he is not. The same as Meloni, at worst, a fraction under. So Daniel Pino height: 182-183cm range
rob89
said on 25/Feb/13
This guy never looked a legit 6' to me. Always gave me a 5'10"-5'11" impression, even with his excellent posture and hair. I agree with the poster below saying he doesn't look taller than 5'11" listed Ice-T in SVU, if anything he looks slightly shorter considering his hair. Also in Cold Case he never had 5 inches on barely 5'7" Kathryn Morris, more like 3 or maybe 4 max, and i don't think Kathryn wore heels on that show either.
[Editor Rob: yeah he could be nearer 5ft 11]
Yo
said on 7/Dec/12
Hi Rob! I saw some SUV episodes ans Danny seems approximately the same height as Ice-T. Anyway, Meloni was an inch taller than Ice-T so Danny must be around 5f11.
yh
said on 13/Feb/11
Look 5 ft 10
MD
said on 16/Dec/10
Rob, for reference...
With 5'9" Mike Vogel:
Click Here
Click Here
So, Mike must have one three inch heeled boots...
PL21
said on 2/Nov/08
I agree he could be a tad taller, but definitely not more than 6'1". That said, he's also definitely not shorter than 6 ft. Somewhere around 1.85 cm is probably spot on.
I, too, thought he was in the 5'10" range but then I saw Nestor Carbonell guest starring on Cold Case as his brother. They hugged and you could see Danny Pino was clearly 2 to 3 inches taller. I remember it because it surprised me, I thought they'd be pretty much the same height.
MD5
said on 29/Feb/08
Funny, but I'd always rhought he was about 5'10".