Darren Criss Height
5ft 7 ½ (171.5 cm)
American actor best known for playing Blaine Anderson on tv show GLEE. In a SAG panel in May 2011 he said
"I'm 5'8""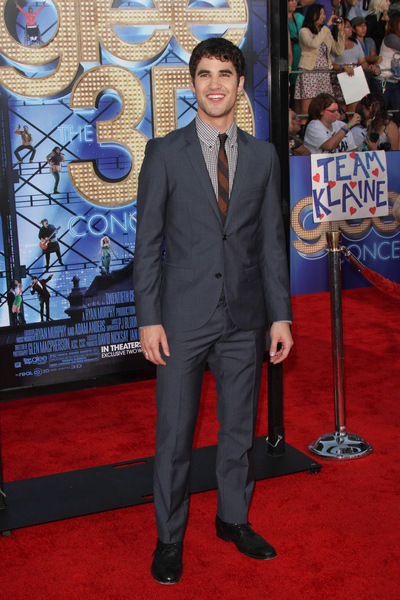 Photo by PR Photos
You May Be Interested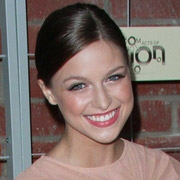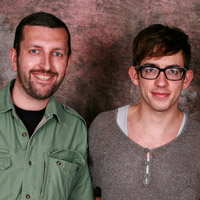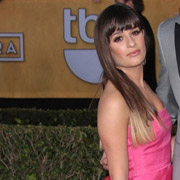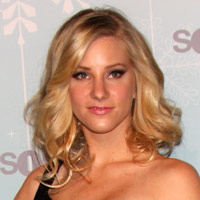 Add a Comment
25 comments
Average Guess (17 Votes)
5ft 7.46in (171.3cm)
JohnMoore-162cm
said on 22/May/20
The highest I'd guess would be 5ft7 3/4" .. He looks a guy who is taller than 171 cm but shorter than 172.
5ft7 1/2" is spot on
MD
said on 29/Dec/19
Here is is with 5'7" Mike Moh earlier this month:
Click Here
5'7".
Nik
said on 1/Dec/19
Cool guy, cool height, cool name!
Christian 6'5 3/8
said on 14/Sep/19
@Rob
What do you think is the percentage of people who're only 1/4" under a mark (like 5'7.75" for example) yet still round down 3/4"? I'd say it's rare, like 3% at most.

Editor Rob
The percentage is probably very small compared to those who round up. I couldn't put an exact figure on it though, but less than 5% I'd agree with.
Yang (5 footer 8, 172-173)
said on 27/Aug/19
Definitely shorter than me at least!!! Bit more than Tom Cruise at least I can say. 171cm range is best guess for Darren's height...
Nik
said on 9/Apr/19
I'm confident that Darren can pull off 5'7.5"!
Jake the Snake
said on 27/Nov/18
Hey Rob if he's 5ft 7.75 is him rounding up to 5ft 8 a reasonable claim to make ?

Editor Rob
Rounding up fractions is expected if you don't want to say 'and three quarters' or 'and a quarter'.
Jake the Snake
said on 11/Nov/18
Hey Rob at times do you think he can appear any closer to 172cm ?

Editor Rob
5ft 7.75 is possible for him.
Spark
said on 18/Sep/18
Shorter than Joe Jonas my guess is 5'7 170cm max
MD
said on 10/Jun/18
With 5'11" Matt Bomer, who is losing a bit of height, too.
Click Here
I still say a 5'7" flat is kind of the peak of what he could be.
Andrea
said on 24/Mar/18
This seems about right. I've just finished to watch the second season of American Crime Story (you should really add it to his credits, Rob) and, although on his own he can look taller, it is quite clear he's more on the short side when you see him with others. I totally understand 5'7 estimates because he can certainly look no more than that at times, but I wouldn't go under. Overall I think that anywhere between 5'7 and 5'7.5 is what he may measure.
Here are a few photos for reference:
With 5'9.5 listed Edgar Ramirez and 5'11.75 listed Ricky Martin:
Click Here
Click Here
With 5'11 7/8 listed (again, lol at that listing) Grant Gustin:
Click Here
With 6'1 listed Obama:
Click Here
Click Here
(many people in that video comment about how short he looks next to him)
With 5'8.25 listed Jeremy Jordan:
Click Here
Click Here
Click Here
With 5'11 5/8 measured Victor Cruz:
Click Here
Nik
said on 17/Mar/18
Good listing!
Nat
said on 29/Jul/17
I am a 170cm girl. I met him in San Francisco last year. He is exactly my height, possibly 1cm taller. 171cm seems right. But he is goddam handsome
MD
said on 22/Jul/17
@Rob,
With 5'8.75" Nick Kroll:
Click Here
With 5'7" Mark Hammil:
Click Here
There is quite a bit of evidence showing him to be 5'7" flat and not a centimeter more, quite honestly.
Ben
said on 19/Jun/17
He's around 5'7". Saw him standing next to 5'8" David Mazouz in David's latest Instagram post. There was clearly an inch between them.
kevin
said on 31/May/17
thought he was taller when standing alone... this guy has great propotions for being only about 5ft7
Tallish89
said on 23/May/17
With Joe Jonas 171cm who seems a bit taller than Darren
Click Here
Click Here
I think he & Nick Jonas probably the same height 170cm
Nova176
said on 28/Dec/16
I know this isn't the most popular page, but Rob, do you seriously see him as this high? I'm quite certain he isn't above a full 5ft7.
I know some of these are angled and you can't tell footware (but since most are suit shots assume 75-1.0 inch for shoes) and I can show other pictures
With 5ft8-8.25 Patrick Stewart and James Corden
Click Here
Click Here
With 179 Jonathan Groff (He is leaning in and has his arm over his shoulder)
Click Here
With weak 171 Joe Jonas
Click Here
With a 5ft10.5 John Stamos (Though I will admit he has a shoeware disadvantage)
Click Here
Looks shorter than someone like Rami Malek with 5ft8 Christian Slater
Click Here
He probably isn't below 5ft7 but I'd the knock half inch off tbh. Absolutely no chance he's the 5ft8 he claims. Even looking at him next to a guy like Kevin Mchale, who you have a picture with, they seem very close.
Editor Rob: the lowest I'd guess would be 5ft 7...he can look as low as that, the highest I've seen him look 5ft 7.5, so anywhere in that zone is believable.
Sully
said on 22/Dec/16
Hi Rob , how tall do you think Chord Overstreet (Sam Evans) on Glee is?
Editor Rob: Sully, he seemed a skinny guy, nearly 5ft 11
MD
said on 3/Aug/16
With an also listed 5'7.5" Leslie Odom Jr.
Click Here
I do think he's shorter than this listing.
justmyopinion
said on 3/Aug/14
His height confuses me. The more glee I watch the shorter he seems. Chris Colfer is listed as 5'9" on this site, but in every shot of the two of them standing next to each other on the show Chris Colfer is noticeably taller, by like 2 inches at least. If Colfer is 5'9" I'd think Darren Criss is closer to 5'7"
evilnemesis
said on 31/Jan/14
I met Darren Criss and I am 5.7 and he was slightly taller so I believe 5.8 1/2. he was good looking though
Edlt2882
said on 13/Jan/14
I have a friend who's 5'0" and just took a picture with this guy in Japan (of all places). She placed him at a strong 5'8" with normal shoes, so 5'7.5" seems spot on.
Md
said on 22/Oct/13
With John Stamos, who Rob has listed here at 5'10.5", though, I think he's shorter after seeing him on Jimmy Fallon's show:
Click Here
5'7.5" is the absolute tops for this guy.
Kate
said on 19/Oct/13
I would have thought a solid 5'8?