David Carradine's Height
5ft 11 ¾ (182.2 cm)
American actor best remembered for his role in tv show Kung Fu and movies such as Kill Bill, Lonewolf McQuade, Q: The Winged Serpent, The Serpent's Egg, Boxcar Bertha, Bound for Glory and Deathrace 2000. In a book 'Kill Bill Diary' he mentioned that he was
"Just about Six Feet even."
, although in a 1976 interview said
"I was over six feet"
.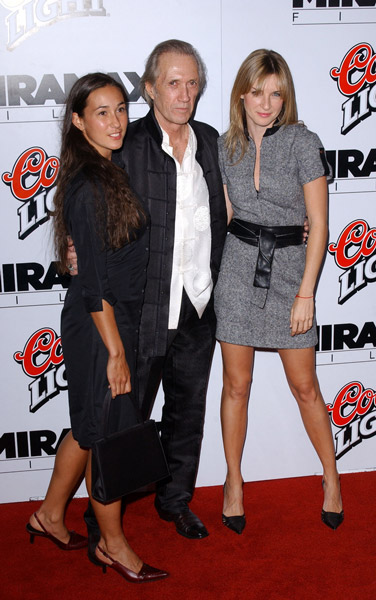 Photo by PR Photos
You May Be Interested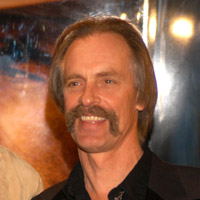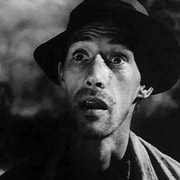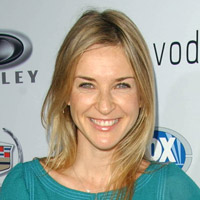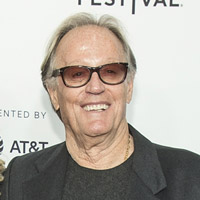 Add a Comment
67 comments
Average Guess (8 Votes)
6ft 0.13in (183.2cm)
Rampage(-_-_-)Clover
said on 1/Apr/20
6ft is still arguable peak. That and I'd give Keith a fraction over 6ft1
berta
said on 23/Jul/19
i can believe 6 foot flat for him at peak and 180-181 at the end
Patrick
said on 3/Dec/17
I see a strong 5'11" guy. @Frank R How can he have been a 6'1" guy when he said he was 6 feet even? Even in older age, people would mention their height from their youth.
Ian C.
said on 15/Jul/16
Five feet eleven and three-quarters, eh? That would make him the exact same height as Elvis Presley. I certainly don't want to make any trouble in this, a favourite website of mine, but I have to say that insisting that someone is five feet eleven and three-quarters seems a little. . . editorial, if you know what I mean.
ElDuderino
said on 1/Feb/16
Scene with Uma and Carradine in Kill Bill Vol. 2 does not make any physical sense if this is his true height.
Arch Stanton
said on 22/Jan/16
Looked similar to gert Frobe I thought in Serpents, but see him with Jonathan Ross in 2005 at age 68, looked more 5 ft 10 range I thought. But have lost around 1.5 inches by age 68.
Arch Stanton
said on 22/Jan/16
Rob, can you squeeze in The Serpent's Egg?
Mon
said on 27/Dec/15
Big hair and posture can let you steal an over an inch in appearance, and he probably didn't lose a full 2 inches by his mid sixties. Uma Thurman cannot possibly be as tall as she looked when David walked past her after coming down the temple steps in a scene of Kill Bill 2. I think Mr. Carradine was well under 5'11 in his Kill Bill having lost about an inch on his peak.
Arch Stanton
said on 13/Apr/15
Rob can you squeeze in Bound for Glory too? Very good film, it got an Oscar nom for Best Picture. Could look near 6'1" in the 70s. Looked much different with a flatter shorter haircut too which didn't really suit him.
Paleman
said on 9/Oct/14
He did occasionally look 6'1 in his earlier days, but by Kill Bill he seemed to have shrunk to a solid 5'11.
Arch Stanton
said on 21/Aug/14
Rob I got a good look at them and he actually only looks about an inch taller than Thurman in think soles in cowboy boots. Now he did look easily 6 ft peak but technically he should be near 6'2" in those cowboy boots but he's barely an inch taller than Thurman in them. Did he lose height by 2003? He'd have been 67.
[Editor Rob: yes I think he lost height by then...]
Arch Stanton
said on 21/Aug/14
Mmm there's a scene at the beginning of Kill Bill Volume 2 and Uman Thurman is in flipflops and Carradine in cowboy boots and he's max 2 inches taller than her in them. Given the footwear difference I'd have said he was fractionally taller than her barefoot.
Sam
said on 17/Jul/14
I thought he also looked close to 6'1" in Q: The Winged Serpent near 6'2" range Richard Roundtree and 6'3" Michael Moriarty, a fun movie almost as good as God Told Me To and on the same level as It's Alive.
[Editor Rob: I have Q sitting on my shelf awaiting a rewatch, I can remember parts of it from when I seen it 20 years back, but sometimes when you revisit movies like this, they don't quite hold up.]
Arch Stanton
said on 9/Jul/14
Anything under 6 ft peak is silly. He really gave a 6'1" impression in Boxcar, and 6'4" listed Bernie Casey looked about 3 inches taller.
Arch Stanton
said on 7/Jul/14
Rob can you add Scorsese's Boxcar Bertha? Really looks 6'1" range in that film.
The Exorcist
said on 23/Jun/14
Has a much bigger shoe advantage than Uma Thurman, but he's only slightly taller in this face-to-face pic.
Click Here
There's a good chance he was under 5'11" barefoot in his latter years.
Sean
said on 15/Jun/14
[5'-8" tops]
Nice trolling there . . .
Arch Stanton
said on 26/Jun/13
He looked much taller than Chuck Norris, easily 4 inches.
Ash Navarre
said on 14/Apr/13
Click Here
1 inch (max!) taller than Uma Thurman in Kill Bill. She's wearing leather 1/2 (1cm) inch max sandals, he's wearing 2 inch (5+cm) cowboy boots. This would make Uma 183cm and David 185cm roughly - which means 180cm flat for Carradine a 70y/o Carradine. Possibily 6' at his prime.
Rob Bryant
said on 16/Mar/13
In Kill Bill David is wearing cowboy boots Uma is wearing flat sandals. Uma 5'-11" David 5'-8" 5'-9". Tops! Do the math.
Rob Bryant
said on 10/Mar/13
I'm watching Kill Bill. Uma Thermal is 5'-11". She's wearing flat sandals with about a 1/8" soal. David is wearing cowboy boots and maybe elevators who know. She still appears to be maybe about an inch taller than him. That would put David, the Kung-fu star at 5'-8" tops, 5'-11" with his boots on.
SG
said on 2/Jan/13
Look at the difference in height between him and 6'3 Will Sasso.
Click Here
Shaun
said on 30/Jan/12
Click Here
6' peak maybe but really doesn't look more than 5'11 here. LOL @ "logan noll 1996's" Uma Thurman is 5 ft 8!!!
logan noll 1996
said on 6/Jan/12
I looked at lorne's picture. Carradine is actually taller. There both probally the same height.
logan noll 1996
said on 30/Dec/11
Sorry Michael, but Uma Thurman is 5 ft 11, she's not 6 foot or over. David Carradine's peak height was 6 ft 1 and his height as of his time in Kill Bill was 6 foot. Google has his height listed as 6 foot 1. Uma is probally my height(and i'm 5 foot 8 or 5 foot 9).
lorne
said on 15/Sep/11
AJ says on 24/Mar/11
Rob, I don't think Carradine was ever 6ft -- Here is a pic of him Uma from Kill Bill. Uma who is listed on here as 5ft 11.5in, is wearing nearly flat sandals, while Carradine is wearing 2inch heel-boots and is still a bit shorter than Uma.
Click Here
They are both leaning in the pic. Straightened out, they would be pretty much identical in height. In any case, I've seen the movie; In fact it shocked me, I knew Thurman was tall, but he's wearing 4-5cm while she was wearing flats.Ultimately, Carradine looked to be just a hair taller than her, but of course he had a huge footwear advantage.
Best case scenario, even if he had a whole cm on her, it's negated by the footwear advantage.At best, he was a solid 5'11, at worst, he could of be a little under 5'11, like 5ft10.75in. He had lost height by then, but I doubt he was ever a full 6ft.
My estimate for Carradine:
Peak height: 5ft11.75/182cm(minmum 5ft11.5in,maximum 6ft)
"Kill Bill" height:5ft10.75-5ft11/180cm
There is always the chance he was a full 6ft, but unless he had lost a full inch, he was probably 182cm range at peak, like Christian Bale.
thebad7
said on 15/Aug/11
He was a very gifted actor, and I liked him best--as many people do--in the KILL BILL saga. I think in his younger days he was 6'0". By the time he did KILL BILL, he was a shade under--say 5'11". His lean build made him look taller.
Funny note about Carradine: he was in a great B action film from 1986 titled ARMED RESPONSE. He starred in this film with Western Legend Lee Van Cleef. Van Cleef was a legit 6'2", and he kept his height all the way to his untimely death in 1989. Carradine's character wore cowboy boots with 2"--and I suspect perhaps a lift inside the heel of the boots--and he looked just about the same height as Van Cleef, with Van Cleef having an edge on Carradine. Of course, Van Cleef was wearing flat-soled sneakers, and Carradine had a serious footwear advantage.
All in all, peak 6'0" for Carradine, but by the end, 5'11" sounds right.
tb7
[Editor Rob: Jenny met him years ago at a glasgow event, got his auto but didn't know they were doing photoshoots. She thought he was a few inches taller from memory but can't recall anything more.]
AJ
said on 24/Mar/11
Rob, I don't think Carradine was ever 6ft -- Here is a pic of him Uma from Kill Bill. Uma who is listed on here as 5ft 11.5in, is wearing nearly flat sandals, while Carradine is wearing 2inch heel-boots and is still a bit shorter than Uma.
Click Here
Michael
said on 8/Jan/11
in his book kill bill diaries, he describes himself as just under 6 foot. he also describes uma as 6 foot 1
Anonymous
said on 30/Oct/10
He looked very close to 5'11 in Kill Bill, but of course it's possible for him to have shrunk and been maybe an inch shorter from his peak that I thought was 6'. RIP.
Hugh 190cm
said on 17/Jun/09
Sick way to die indeed. RIP.
guyfrommars
said on 14/Jun/09
He was barefoot mostly in the old Kung Fu series. Wore cowboy boots in Kill Bill. R.I.P. David.
Brad
said on 9/Jun/09
6' even 4 times I met him at Ray Courts' shows. Had a huge dog with him.
Frank2
said on 8/Jun/09
No. he wasn't 5'10". I'm 5'11" and David was clearly slightly taller than me.
jack
said on 6/Jun/09
in the 'kiung fu' series 1970's he was nearly hittng 40, and still he looked at least 6'1", he was not as 5'10"
Frank2
said on 6/Jun/09
Dreadful way to go, all alone in some Bangkok hotel room.
I first met David way back in 1972 when he starred in BOXCAR BERTHA with his then live-in girlfriend Barbara Hershey who in those days used Seagull as her last name.
The next time I saw him was at a jewelry store I frequented which was located in the Beverly Hilton Hotel. One day when I was there, Carradine strolled in to see if the manager Maurice could send his expensive Patek Philippe wristwatch back to the factory in Geneva, Switzerland for repair. It turned out that Carradine had accidentally placed the watch on a hot plate that had been turned up on full heat. The watch had pretty much melted into a golden blob. Maurice tried to explain there was nothing he could do, that the watch was beyond repair. Carradine wouldn't take no for an answer and insisted that Maurice send it back. So Maurice reluctantly agreed.
A few months later when I asked maurice whatever became of Carradine's watch, he laughed as he explained the factory could do nothing so they melted down the gold and used it to make him a brand new one. Then they charged him the same price a new one would have run. When Carradine got the watch back he was told they had fixed it. He was overjoyed since the watch had been given to him by a girlfriend and David felt it brought him luck.
It appears his luck ran out in that Bangkok hotel room.
If I remember correctly, David was about 6' tall and very thin.
Patrick
said on 5/Jun/09
RIP David. Stupid loss!
DandyRandy
said on 5/Jun/09
Indeed RJ... RIP.
What a terrible loss. :(
Rob
said on 4/Jun/09
RIP
Seemed like a nice guy..
boswell
said on 22/May/09
David Carradine is someone I have seen several times on the set of his Kung Fu television show. The nicest thing I can say about him is that he is not bad on the piano. I'm surprised to see the heights that people are mentioning here. I would have put him at around 5' 10" but he slouches, in my experience. I think he was having troubles when I was running into him. He famously kicked in a glass door of a hotel, in Toronto. I don't think he is 6' tall.
kevin mcmahon
said on 13/Jan/09
I am friends with David he is definitely at least 6ft tall I stand 5ft10 and hes clearly taller than me. I have seen him with and without shoes on as well.
thekiddd
said on 4/Apr/08
He did? Well then that case is closed I guess.
David
said on 4/Apr/08
He looks 5'10" in that pic, in his youth prolly was 5'11" or bit more, it doesnt matter too much since hes a great man.
glenn
said on 2/Apr/08
he told me he was 6ft.
thekiddd
said on 1/Apr/08
He was about 6'0 1/2" or 6'1" in his prime. He isn't anymore for sure.
dmeyer
said on 1/Jun/07
looks 6 ft in that pic
dmeyer
said on 15/Jan/07
i think he was 6'1 at peak but he did look shorter than uma in kill bill but uma seemed about my heigt when i met her considering the heels she had 4 inches heels seemed 2 inches taller than travolta who had 1 inch on so like 186 in shoes for john so she was about 6'3 to 6'3.25 in heels so about 5'11.5 to 5'11.75 barefeet lets say carradine was a week 5'11 in kill bill in this pic he looks 4.5 inches taller than 172 glenn that means 183 but he isnt standing tall +he wears 0.25 heeled shoes so that means close to 6'2 barefeet maybe carradine has a 2 inches advantage fron the floor
Glenn
said on 14/Jan/07
For some reason,maybe its the way the photo is cropped in the scan or the way Rob submitted it,he does look taller than I remember even the photo looking like.there is another,taken this moment, Ill submit.with a slouch,and his 1/4 inch super thin soles,he gave me,and I guess others throughout the years, a 5-10ish impression(read Robs on top).with all this Sly talk,maybe he wanted to look as tall as possible?
sf
said on 13/Jan/07
Easily looks 6 feet there. Glenn, you said below he gives a 5'10" impression. How else are people supposed to take that? Hell, he looks taller than 6 feet in this picture.
Alex
said on 13/Jan/07
He isn't 5'10" , looks more 5'11".
Glenn
said on 12/Jan/07
Why is everyone saying 5-10.NOBODY said he was 5-10.REREAD carefully.
Joe
said on 10/Jan/07
Carradine looks about 6 feet one. 5 10 surely can't be accurate.
Dee
said on 9/Jan/07
From this photo he looks about four inches taller than Glenn, because Carradine's eyes are about level with the top of Glenn's head. And if Glenn is 5'8" then that would make DC around six feet tall. Did he have boots with big heels on or something? Or else why do you think he's only around 5'10"?
VMJMurphy
said on 9/Jan/07
From the two recent pictures, if Stevie wonder is 6' then so is David Carradine ...
Glenn
said on 8/Jan/07
He wrapped his arm around me and demanded we take a couple pics.we discussed the martial arts greats and legends.Im a big fan of the Carradine family in general and of the 70s show Kung Fu.not to mention a horror buff with his father John,and a bit of a Martial Arts aficionado from my youngeryears,so I was in happy fan mode! and he was shockingly nice to me.
Glenn
said on 8/Jan/07
As recent as 3 weeks ago.gives a 5-10 impression at first,due to posture.
Anonymous
said on 7/Jan/07
If this picture is very recent, it looks as if Carradine is still a six-footer.
Brad
said on 2/Dec/06
He's really low key interacting with fans. He lightened up with me signing a Kung Fu lunch box over boring 8x10's.
kene
said on 15/Sep/06
hi mark,picture1 of urs shows david wearing shoe lift 2~3inches(6-7cm) next to uma.. he could not be that 5ft11max tall.. not even a barefoot 179cm.. i believe his about 177cm most to be..
ForensicNYC
said on 5/Jun/06
David Carradine with my personal favourite guitar, The EPIPHONE Les Paul Custom. David is strumming in the chord of D sharp...
Click Here
David and Uma Thurman. Notice how both of their shoulders are level. Uma's neck is LONGER!...
Click Here
thelasttiger
said on 5/May/06
5'11 today 6'0 1/2 in his prime.
J.
said on 21/Apr/06
His niece, Ever, is a castmember of the TV series 'Commander in Chief'. She says to the Daily News: "I'm about 5-foot-9, and I'm the shortest adult on the show, so I think it's true that we have the tallest cast on television."
The piece then goes on to reference 'Commander' stars Geena Davis, Harry J. Lennix, Donald Sutherland and Kyle Secor, who according to the article range from '6 feet' to '6 foot 5'.
Actually most of the early press from the show mentions the tallness of the cast. Goes to show you how short most of Hollywood must be!
Frank2
said on 7/Mar/06
Nope. David is six feet.
J.J.F
said on 30/Oct/05
Erm, those pics basically prove he is 5'10.5" at the most. Uma is definitely no more than 6'
Joeblo
said on 14/Apr/05
Carradine is 5'10. He's clearly wearing some suspicious cowboy boots (a.k.a. lifts) and Uma is barefoot basically. This is usually done to make the male or star, taller. Uma's 5'11 and Carradine's got a good 2-3 inches of rubber under his feet and looks a bit taller then her.
Smoke
said on 8/Apr/05
Yeah this guy is tricky, and I guess it all depends on footwear like it does for a lot of people. The day I met Carradine I was in flats, so max .5 inch heal. But from what I remember he defintely wasn't in flats when I met him, like I said he claims to have been 6'1" at his peak, and in comparison to my height he definately didn't seem too much shorter, maybe an inch, while I was in flats. Depending on his shoes he stands anywhere between 180-183 cm nowadays, but in his heyday he could very well have been 184-185 cm.
Smoke
said on 20/Mar/05
Carradine was in my area to do a celebrity talk show, in one of his books he claims to have been 6'1" at his peak...when I met him he was about 6'0"-6'0.5". Also in Kung Fu: The Legend Continues, he was about two inches shorter than 6'2" Chris Potter...He was about an inch or half an inch shorter than me, I'm 6'1" on the dot, so Carradine has to be around 183-184 cms. I'd take Dave's word for it, that he may have indeed been 6'1" at his peak.
http://www.imdb.com/gallery/ss/0266697/Ss/0266697/uma4.jpg?path=pgallery&path_key=Carradine,%20David
[CelebHeights Editor: good picture...I would agree that Carradine in his 20's probably was the 6ft 1. Nowadays I thought he looked more 183. The more opinions from folk who personally meet and stand next to celebrities the better...that's ultimately the best way, and all opinions are truly valid :) ]