David Cronenberg's Height
5ft 8 (172.7 cm)
Peak height was 5ft 9 (175.3 cm)
Canadian film director, best known for The Fly, Scanners, Crash, Videodrome, A History of Violence, Existenz and Naked Lunch.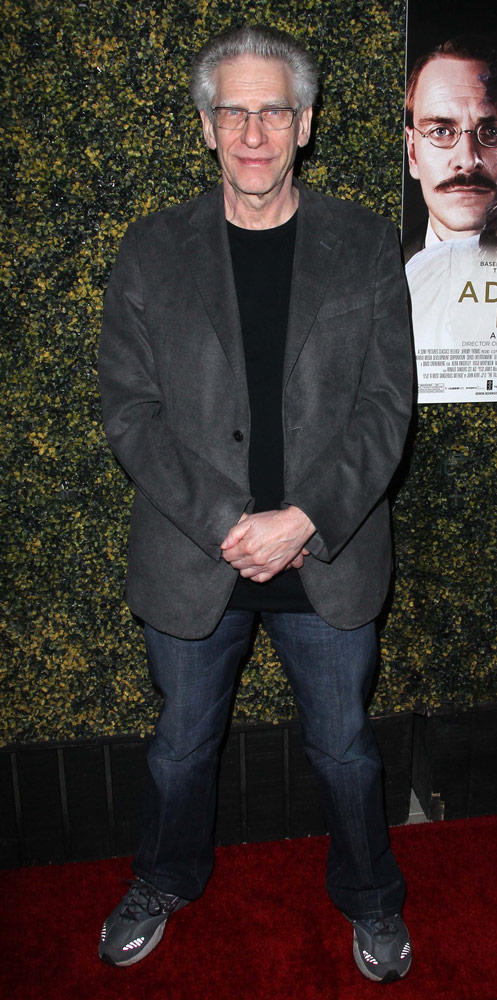 Photo by s_bukley/BigStock.com
You May Be Interested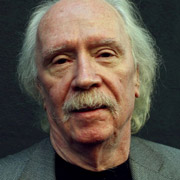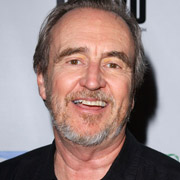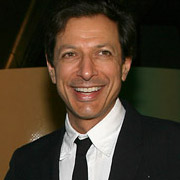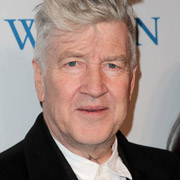 Add a Comment
25 comments
Average Guess (5 Votes)
Peak: 5ft 9.1in (175.5cm)
Current: 5ft 8.2in (173.2cm)
Miss Sandy Cowell
said on 9/Apr/21
I watched David Cronenberg's 'The Fly' this morning, and OF COURSE I saw it at the pictures! I had the very same thoughts going through my head this time as I did back in the 80s, including pity.
David makes an appearance in Geena's nightmare of giving birth to an extra large maggot. He plays the gynecologist.
Miss Sandy Cowell
said on 7/Apr/21
There are two follow-ups to 'Scanners', which I didn't find out until recently, so I bought the boxset.
I was most upset to discover that they aren't written by or directed by David Cronenberg. 😭
I'll give them a go, but I'll miss the Cronenberg touch. Before that, I have far more of David's movies to watch.
🤗📀💿📀💿📀💿📀💿📀💿📀💿📀💿📀💿🤗
Miss Sandy Cowell
said on 7/Apr/21
I've just invested about an hour watching the extras on David's 'Scanners' DVD. There was chit chat from many of the stars from his films, including Deborah Harry and Peter Weller, but what struck me most about this director was his modesty.
I saw one of David's films yesterday called 'Disappearance at Clifton Hill', a movie from a 2019 in which he stars. I agree with the 5ft8 for today's height or perhaps a little bit over it. Having recently seen David's 'Nightbreed', a Clive Barker masterpiece, there was around an inch difference.
MaskDeMasque
said on 2/Apr/21
@Ian C
At peak he was 5'9. Average in Canada is 5'9.
diavolo
said on 2/Apr/21
He should be added to Star Trek: Discovery heights.
Miss Sandy Cowell
said on 2/Apr/21
There are some splendid extras in David's 'Eastern Promises', which show not just in-depth interviews with David and the Cast but scenes of filming, so you can compare David to Viggo Mortensen, Naomi Watts and others.
The film was made in 2007, so David was 64 then. I can't see more than 2" between Viggo and David back then, and he's GOT to be 4 and-a-half inches taller than 5ft4.5 Naomi.
The Cronenberg posture is good, his confidence is justified and his films are the type that get better with each viewing. You can't say that about every director.
When I'd finished 'Eastern Promises', after much disturbance and pausing, I had to put it on all over again! It's a typically thought provoking film about the most disturbing of subjects.
Ian C.
said on 1/Apr/21
You got me, Masque. Cronenberg is average height. I don't know why I took five foot eight as short.
MaskDeMasque
said on 29/Mar/21
@Ian C
He's average height.
Tall Sam
said on 28/Mar/21
I like his wild and woolly early Canadian films. For some reasons both Videodrome and Scanners both kind of lose me in the weeds. I don't mind bizarre, culty or sleazy seeming movies but I just didn't connect with anything enough to care too much for either (James Woods doesn't help). The more tragic stories, even the more conventional Dead Zone or his slicker Viggo Mortensen movies, are the ones of his I like better. Crash just kind of left me feeling sorry for the characters despite the queasy plot.
OriginalAnon
said on 28/Mar/21
The Fly and The Dead Zone are great. I think Crash is very overrated. Interesting director. I thought he was taller.
Miss Sandy Cowell
said on 28/Mar/21

I'm glad to say that my copy of 'Nightbreed' turned up; I knew it couldn't be far away because I'd recently seen it.
It's a fairly long film (145 minutes) and my sixth and final attempt to see it yesterday actually worked, after setting up a more advanced TV set which REMEMBERS where the DVD is when you pause it!
Out of my collection of films either directed by, or starring, Mr Cronenberg, this Clive Barker story is by far the best for judging David's height. He stars as a creepy psychiatric doctor, and the patient whom the story centres round is the 5ft11 Craig Sheffer. You see the two standing together, and David's eyes look slightly upwards when he's interacting with Craig, but his head doesn't need to move - just his eyes. It's true that David has a long head for his height, but out of a distinctly average cast, David looks tall average. I'm thinking along the lines that Average Heighted Male may have a point with suggesting that Mr Cronenberg's peak height could have been nearer 5ft9.75, but I do have other opportunities to compare David, including an interview on the red carpet and a scene with Nicole Kidman in a film which arrives next week.
Since this much-appreciated page has been in Existenz, (no pun intended, though it's happened anyway!) I've seen 'Maps To The Stars', 'Videodrome', an interview on 'Spider' and 'Nightbreed'. Now I feel I should watch 'eXistenZ' next, though I'll probably start with the extras, which guarantees seeing the Director himself.
Perhaps next time round, I will up his height just a little, but this thoroughly enjoyable 'research period' is far from over, with a barrage of his movies arriving on my doorstep next week!
📀💿📀💿📺😁👌
Danimal 5'9 5/8
said on 27/Mar/21
David's almost 80 years old. I'm pretty sure he's lost close to 2" since his prime.
Ian C.
said on 25/Mar/21
Another short director. A lot of the great directors wouldn't meet the "you must be taller than this" mark to get on a fairground ride.
Miss Sandy Cowell
said on 25/Mar/21
@ Average Heighted Male - Thanks for that bit of info! I've ordered a copy of 'To Die For' so that I can compare Nicole Kidman to David Cronenberg, who I've read has a bit part in it.
😉👌
Average Heighted Male
said on 25/Mar/21
I'm a fan of Cronenberg's older films. The Fly(1986) was the first film I've seen from him,and being a kid at the time, loved it!, the gruesome effects(arm wrestling scene), the Canadian filming locations, the direction,Goldblum's acting, the shotgun blast at the end. Even the restrained,tame Dead Zone is good.
Videodrome is so bizarre and gory, it's message has aged well with media and propaganda. I felt rather uncomfortable and disturbed watching Crash'96. That film was odd and graphic.
As for David's height, he has the face and upper body of a 6ft man, but average legs and build. Plus he's 78 and shrunk some. Most likely a flat 5ft9 now. If you watch closely at 1995s To Die For when he walks next to Nicole Kidman he looks about her height. She has to be 5ft9 flat herself.
I'll still give him 5ft9 now. Peak was probably 5ft9¾.
Miss Sandy Cowell
said on 25/Mar/21
I put all my usual programmes on hold last night to watch David's movie 'Maps To The Stars'. Quite honestly, I was tired and didn't think I'd last the course, but I triggered my interest by watching David Cronenberg's interview clips on the extras. It certainly whet my appetite for what was to come, but to call this psychological thriller 'A Brilliant Nightmare', as it says on the cover, cannot begin to prepare you for what lies in store.
As you'd expect from a Cronenberg film, it's going to be disturbing. As the film unwinds and more is revealed, I found my heartbeat quickening and expressions of disbelief and shock coming out. Fortunately, it has a few amusing moments, though some people might find them offensive, but to go into detail with a plot which surrounds the offspring (a rude and mouthy son of 13 who's a actor, and a daughter of 18, scarred from a fire she caused some 7 years earlier, causing death and her own disfigurement, suddenly coming out of therapy) of a married couple who found out they're brother and sister, puts Julianne Moore's torture of playing her abusive, dead ex-actress mother in an up-and-coming movie quite in the dark.
The characters are intertwined in this tale, but to see the schizophrenic 18-year-old flushing her medication down the toilet 'to set herself free', as she puts it, we know we are in for something unpredictable and arresting, typically Cronenberg-style.
Let's just say that I needed to take a tranquillizer at the end.
5'8 boy
said on 24/Mar/21
Rob, could you add Ryan Garcia(5'8.5), NBA Youngboy (5'7.5) and Dababy (weak 5'7).
Tall Sam
said on 24/Mar/21
Yeah Cronenberg just has a kind of lanky look without the height, thanks to a slim neck & build, often standing well and a larger than average head. For his generation, he's a pretty average height guy.
Amazing filmmaker, although I worship him less than some of my friends, you have to be in the right mood for his films. The Brood, The Fly, Dead Ringers are masterpieces and he's never made a bad movie IMO. I stand by though that I don't like him as an actor in Nightbreed, truly Ed Wood level weird incompetence in that role and I know people who are a fan of his acting there.
Miss Sandy Cowell
said on 24/Mar/21
@ Arch - He's one of a kind, Arch.
I was watching 'The Dead Zone' earlier this year when it occurred to me that I've seen four of his films on the big screen. I wasn't so impressed with 'Shivers', but after that, his movies were increasingly ethereal and brilliant, and had to be sat through twice. Those days, there was always a second film, and that made it easy to sit and see a film twice. I know my Mum and Dad used to do it too! I've been on a bit of a celebration spree since I saw David had a page, and I've bought 'The Fly' for the umpteenth time and three others, one called 'Maps To The Stars', which I've never seen and two more. I've only recently found out that they're two follow-ups to 'Scanners', so I want the box set. I screamed the cinema out when I first saw it and that guy's head exploded! 🤭 I've had that a fair few times in my collection as well.
Cronenberg has teamed up with other horror writers Stephen King and Clive Barker too. Such talent, and I can't get enough! 😉👌
All the best, Sandy XXX
Arch Stanton
said on 24/Mar/21
Great director Sandy!
Miss Sandy Cowell
said on 24/Mar/21
@ Arch - Yes, that's probably why I thought might be taller!
I saw David play a leading role in Clive Barker's 'Nightbreed' the other week. Personally, I find him gorgeous and highly mysterious and attractive. I wanted to celebrate his page last night by watching it again, but I have so many DVDs that I couldn't find it! 😜 I have a couple of his films arriving today and I hope he appears in them. 😍
His proportions make him ideal for starring in his own films. He has a lovely voice as well - I'm very into sexy voices!
Vincent Caleb
said on 24/Mar/21
Nice add!
Nik Ashton
said on 24/Mar/21
@ Rob - Is he currently 5'8" or was that his peak height?

Editor Rob
I think he did look 5ft 9 even through 50's, but by 70's shrunk a bit towards 5ft 8
Arch Stanton
said on 23/Mar/21
He has the face of a 6'3 guy but Josh Brolin legs LOL. Give him Clint Eastwood's legs!

Editor Rob
yeah, his head size is larger than average.
Miss Sandy Cowell
said on 23/Mar/21


I've been watching David Cronenberg's films since I was 15 and went along to see a film called 'Shivers' in the Spring of 1976. It had won the Horror Film Award 1975, but I much preferred his films 'Videodrome', 'The Dead Zone' and 'Scanners', which I also saw at the pictures, sitting through each twice.
As well as Stephen King, I think that this inventive writer, director and actor is quite unique - and very attractive. I recently saw him in one of his films acting, and I thought he was brilliant. He's even collaborated with Stephen when they made 'The Dead Zone', with the gorgeous Christopher Walken playing lead. I'm so glad David has a page of his own now - thank you so much, Rob!
Peak height - 5ft9; 😁👌
Today - 5ft8.