John Carpenter's Height
5ft 10 (177.8 cm)
Peak height was 5ft 11 (180.3 cm)
American film-maker, known for directing classics such as The Thing, Escape from New York and Halloween. In 2012 on twitter he mentioned his height, saying
"We're [Kurt Russell] both around 5'10", 5'11" tall."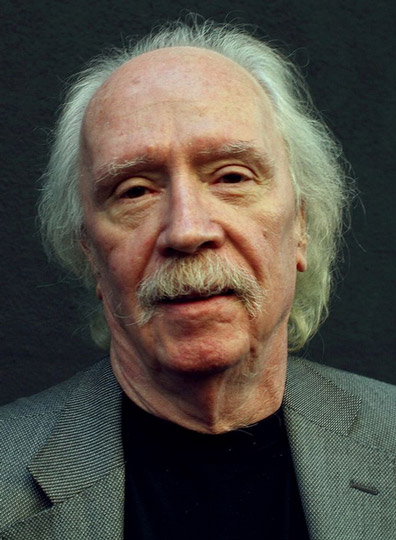 Photo By Nathan Hartley Maas [
CC BY-SA 3.0
]
via Wikimedia Commons
You May Be Interested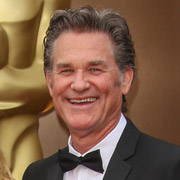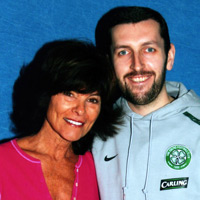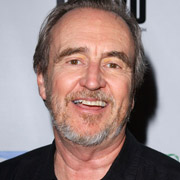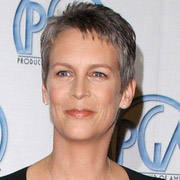 Add a Comment
33 comments
Average Guess (17 Votes)
Peak: 5ft 11.18in (180.8cm)
Current: 5ft 10.15in (178.2cm)
Miss Sandy Cowell
said on 16/Jan/21
🎁🎊🎬🎂 Happy Birthday John! 🎂🎬🎊🎁
A Very Happy 73rd Birthday to film director John Carpenter, who has the ability to write brilliant music for his movies. 🎶🎵👌
Peak height - 5ft11
Today - 5ft10
🎁🎊🎬🎂🎁🎊🎶🎂🎁🎊🎬🎂🎁🎊🎶🎂
Miss Sandy Cowell
said on 17/Jan/20
🎁🎈🎂🕯️ A belated Happy Birthday is wished to the fab director John Carpenter, who yesterday celebrated his 72nd Birthday. I hope he had a great time. 🕯️🎂🎈🎁
Peak - 5ft11.25
Now - 5ft10.25 😁👍
Miss Sandy Cowell
said on 17/Nov/19
I watched John's treatment of 'Village of the Damned' last night, and thought it fantastic! All John's films are. If you actually wish to see him act, folks, check out his film 'Body Bags'! John doesn't just star in it himself; you'll find fellow horror directors Tobe Hooper, Wes Craven and Sam Raimi also star with John. What a grand idea!
John also writes excellent musical soundtracks to his films. 🎼🎶🎵🎧👍
5ft11.25 peak; 5ft10 now.
Bobby 1.78m
said on 7/Nov/19
@Vick
Well, Jamie Lee Curtis is 5'7, I'm guessing she was closer to 5'8 in the late 70s while in her 20s, although Rob has her at 5'7 still which implies she's at peak height even for her age. Nick Castle seemed like he had a good 4 inches on her. My guess is he was no shorter than 5'11 and no taller than 6'0. That scene where he pins Bob to the wall with the knife and then admires his handiwork, we get a good closeup of his height. He looked tallish there. Although for the late 70s, I am certain that a big 5'11 would have been the start of tall.
Vick
said on 4/Jan/19
Hey Rob, how tall do you think Nick Castle is/was? He looked like he was 6'0-6'1 in Halloween. Dick Warlock who played MM in the sequel is only 5'9 and they made him wear lifts to look more imposing.

Editor Rob
Castle looked 5ft 10-11 range at times.
Tall Sam
said on 22/Oct/18
It's possible that Carpenter was underplaying his peak height a bit, I could see him having a legit 5'11.25" listing, plus he had a kind of build that could make him look a six footer (he looked a good two inches over Kurt Rusell).
I would say an inch and change advantage for Carpenter over Nick Castle, who is probably accurately listed at around 5'10" these days. Carpenter thought of Castle for Michael Myers entirely because of the interesting stride when he walked, but he sure did a good job making Castle look threatening and big on film in Halloween.
Click Here
Sandy Cowell
said on 24/Jun/18
I'm really enjoying the 'Horror Channel' this month with their John Carpenter Season. They have shown 'Christine' for the first time, 'The Fog', 'Big Trouble in Little China', 'They Live' and will next week show one of James Wood's most exciting adventures, 'Vampires'.
I never knew until this season of John's films that he actually directed the Stephen King-penned film 'Christine'. This jogged my memory rather to a film in which John makes a guest appearance, and I'm almost sure that was a Stephen King film, starring King as well, and other horror greats. I will certainly be checking that one out.
John looked tall in that film, to my eyes anyway, but that may have been helped along by his streamlined shape. However, I'm not going to say he looked 6ft3 or 4 or anything, but I thought about 6ft - and very handsome with it!
I will go for 5ft11.5 peak and 5ft10.25 for today's height.
Bobby
said on 30/Nov/17
@Patrick, it's possible that Nick Castle wasn't actually 5'10 (Doubtufl because Jamie Lee Curtis was what... 5'7, in the late 70s? Nick had her by three inches from what I've seen). So maybe John Carpentee downplayed his height, I'm seeing more 6'1 for him, but Nick Castle also had a replacement for the scene where we see Michael's face, that guy could have been shorter.
Patrick
said on 26/Sep/17
Can anyone explain this?
Click Here
Nick Castle is 5'10" listing and John has atleast 3 - 3 1/2 inches on him.
RisingForce
said on 12/May/17
I bet Carpenter meant he is around 5'11" and Kurt around 5'10" because Kurt himself only claims 5'10" and looking at a recent photo of them, Carpenter is clearly taller by what looks like more than an inch here:
Click Here
Carpenter can look taller by a clear enough margin years ago here as well:
Click Here
and here:
Click Here
Maybe Carpenter hasn't lost that much since Kurt still looks a pretty solid 5'9" these days, sometimes taller.
Greg
said on 18/Oct/16
"he honestly looked about 6' in The Fog, I would be surprised if he was under that"
I take that back - looking at some of the many behind-the-scenes stills from the movie Big Trouble in Little China, Carpenter looks roughly an inch or so taller than Kurt Russell
Greg
said on 5/Oct/16
he honestly looked about 6' in The Fog, I would be surprised if he was under that
richie
said on 24/May/16
Yeah Carpenter is somewhere between 5'10/11", can recall Rowdy Roddy Piper having close to 3 inches on him and Piper was 6'1" during his heyday
Luigi
said on 1/May/16
Carpenter told me on twitter he's 5.11 as Kurt Russell.
Sam
said on 12/Jul/13
Carpenter can look maybe 2 inches taller than 5'9.25" Kurt Russell but in most photos they looks pretty close in height (of course, with the right boots, Russell can seem like he's a inch taller than he really is). Carpenter may have been closer to 5'11" at peak.
Click Here
RisingForce
said on 20/Mar/09
I didn't like Christine at all actually. I hated it in fact. There's no dobut that Carpenter declined after the late 70's/early 80's but his work then is among the best ever in my opinion. I have to watch They Live Again, I thought Big Trouble In Little China was entertaining as an action comedy.
By the way did Carpenter have anything to do with Halloween 3: Season Of The Witch? I can't remember. If so then that has to rank among his worst, I remember watching that for the first time thinking it'd be a sequel with Michael Myers. Man was I dissapointed.
glenn
said on 3/Mar/09
he is overated cause he hasnt done anything great in over 20 years.maybe 25 years.they live i thought sucked.maybe ill like it better now.he peaked in the first half of the 80s.not saying he was overated then.he was genius then.but for a few movies.
RisingForce
said on 9/Feb/09
Good point, but any of those 4 mentioned are better than most directors best so he's earned 25 years of doing nothing.
glenn
said on 28/Jan/09
i agree risingforce.but was has he done in 25 freakin years?
RisingForce
said on 27/Jan/09
I don't think Carpenter is overrated. Halloween, The Thing, The Fog and Escape From New York are all classics and among my favorite movies.
glenn
said on 30/Sep/07
i didnt care for that.to me carpenter might even be overated.its just that halloween and the fog were so damn good,he became a legend for those.
Karemaker
said on 30/Sep/07
They Live. Greatest of all time!
Franco
said on 4/Jul/07
the biggest director of all times (for me) :D
hmm, looks 179cm but since he's bending the head i think he is no more than 181cm
so if im not wrong that is 5'11.5 (181cm) ? i still didnt grasp the inches thing.
Anthony
said on 28/Jun/07
Looks 5'11. A 6' peak / 5'11 current listing is in order, I think.
3
said on 22/Jun/07
doesn't look 6-0 at all here, barely 5-10 and i'd say 5-11 is a stretch, especially if you notice that his hair sticks out about an inch over the top of his head. yeah 5-10 is closest.
sleuth
said on 19/Jun/07
Seems to have a much shorter neck than the majority of 6 footers, especially in the link.
RICHARD
said on 19/Jun/07
He looks more like a 5'11 in this picture. He probably was 6' earlier in life though
glenn
said on 18/Jun/07
yeah,danimal.he didnt age well.very badly actually.he seemed 5-11ish.you could tell he was 6ft once.i was fortunate to be around then and watch those classics in the theatre.even halloween.thanks for the cool link.
Danimal
said on 18/Jun/07
compare that pic to this from 1982. Glenn, CHECK THIS ONE OUT:
Click Here
OutBenchThis
said on 18/Jun/07
looks 5'11". Peak height might have been 6' though
Anonymous
said on 18/Jun/07
He looks 5'11 here
guy
said on 18/Jun/07
6'00" peak maybe. He is slouching and his neck is relaxed. We can't see his leg position as they could be bent or loosened. If he stood up straight and wasn't hunched he would be close to 6 feet but probably 5'11" at the least.
16and5'7.25''
said on 18/Jun/07
he doesn't look 6'0'' in the pic.