Adrienne Barbeau's Height
5ft 1 ½ (156.2 cm)
Peak height was 5ft 2 (157.5 cm)
American actress best known for The Fog, Creepshow and Escape from New York. In a 1977 LA Times article she mentioned:
"I'm only 5 foot 2"
although also claimed to be almost 5ft 3. In this convention photo she had almost 2 inches more footwear than me.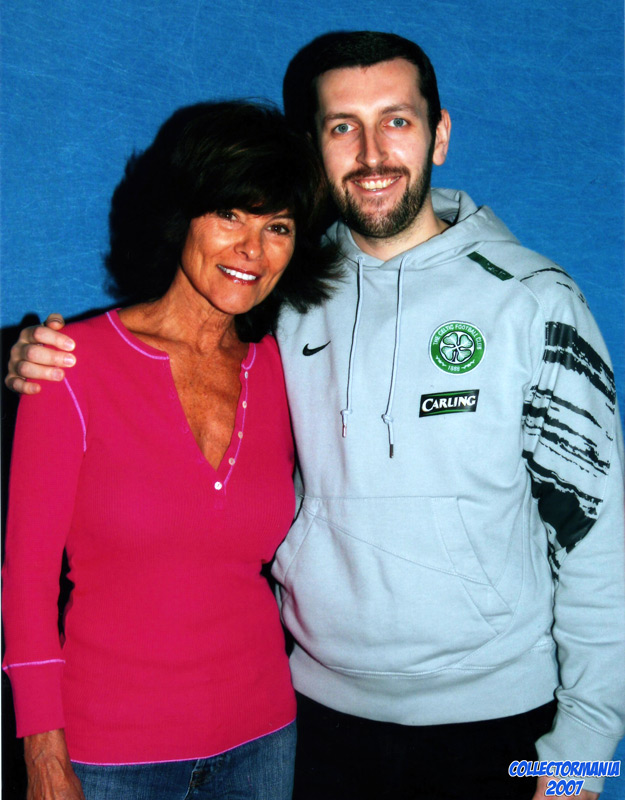 5ft 8 Rob and Adrienne @ Collectormania 2007
You May Be Interested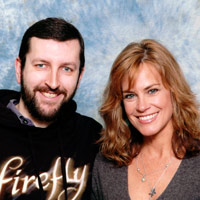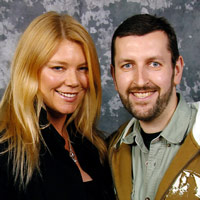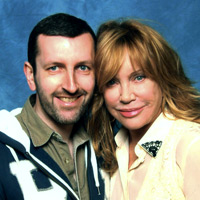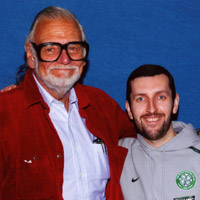 Add a Comment
22 comments
Average Guess (4 Votes)
Peak: 5ft 2.5in (158.8cm)
Current: 5ft 2in (157.5cm)
Nik
said on 28/May/19
All the vowels are in her name!
Sandy Cowell
said on 5/Mar/17
@ Rob - If she plays the part that I THINK she does in 'Creepshow', then she's very friendly in that as well, if a bit forward! Ha ha ha!
That is the only part that is played by a small brunette and is nothing like the DJ in 'The Fog'.
Sandy Cowell
said on 3/Mar/17
Wasn't Adrienne the DJ in 'The Fog'? Well, now I know she stands 5ft2 tall, or did when the film was made!
So I see that she was also in Stephen King's 'Creepshow'! I'll have to check out which character she played as I have recently acquired a copy!
Editor Rob: Sandy, been a while since I watched anything with Adrienne in it, but she was very friendly that weekend.
kennyi
said on 31/Mar/13
Always admired her on film, she looks taller than she is.
Arch Stanton
said on 4/Jan/13
She looks very French!!!
Tom101
said on 6/Jan/12
escape was a fabfilm,she looked great in that,her height looks correct here also.
Sean73
said on 1/Dec/11
I had a huge crush on her back in the Fog and Swamp Thing days!I would not have thought she was less than 5-4 back then.Her frame and the way she carried herself really fooled me.
mcfan
said on 13/Sep/11
I think she was 5'2.5...at her peak.
mcfan
said on 29/Jun/11
She's still 5'2 - I've got a good eye.
gregory lehmann
said on 16/May/11
5'2" looks right to me.
Legend
said on 5/Jan/11
She looks 5'2 to me.
PatB
said on 27/Nov/10
The reason she doesn't know her height is because she's a girl. I'll give you the benefit of my degree in psychology - men want to be tall, women want to be pretty.
When you talk about John Wayne or Mel Gibson height will come up as a topic. When people talk about Adrienne Barbeau nobody dwells on height. They may talk about bust or cup size but not stature.
Derek
said on 4/May/08
she's 5-3 1/2
Danimal
said on 13/Sep/07
I think she had twins at 50 years old. She was great in Creepshow as the b!#@tchy wife who got eaten by the monster. "Just tell it to call you Billy".
RICHARD
said on 17/Jun/07
She's definetly 5-3(1.60 cm). In Creepshow she didn't look 5-2 but more like 5-3 or 5-4. She's a good actress and can't wait to see her in the remake of Halloween.
Franco
said on 16/Nov/06
WOW...you met Adrienne?! my god.....believe me glenn this pic should go into history, she ain't just an actress, she's awesome!
well the pic she looks 1.58 or 1.59 indeed.
good job.
Editor Rob
said on 13/Sep/06
Sacramento Bee, 1993 article,
"She's 5-foot-2 3/4-inches tall and weighs 115 pounds. But, as she notes"
.
sf
said on 27/May/06
Hey, and Then there's Maude!
Glenn
said on 26/May/06
Franks right.5-2.
Frank2
said on 26/May/06
I ran into her about fifteen years ago and she looked scary! I mean really rough around the edges. And she's a tiny woman. I suspect even shorter than 5'3". She was wearing flats and I could easily look down onto the top of her head. I'd say closer to 5'2". No more than that.
[Editor Rob: I forgot to say, Glenn what was your own estimate of her? She didn't have heels on I assume...]
Glenn
said on 25/May/06
Escape from new york,Swamp thing,Creepshow.
Editor Rob
said on 25/May/06
Here is a picture of Glenn with this actress from Escape to New York and Cannonball run.