David Dobrik's Height
5ft 9 (175.3 cm)
American Youtube star. In a vlog, he once claimed to be 5ft 10.

Photos by PR Photos
You May Be Interested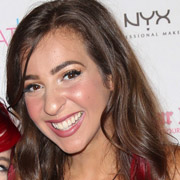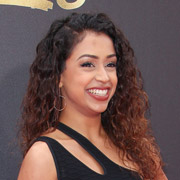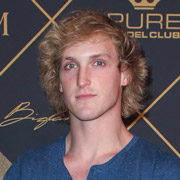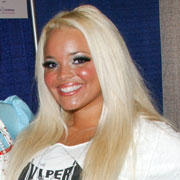 Add a Comment
19 comments
Average Guess (15 Votes)
5ft 9.23in (175.9cm)
al001
said on 17/Oct/19
Here's some more pictures i found with Cody Ko who claims 5'8.75 as a reference.
Click Here
For the vlog squad and also Jake Paul here's some more pictures.
Click Here
Click Here
(This one has a better angle and you can see the footwear in the last picture) Jeff Wittek (roughly 6'0), Jake Paul (listed 5'10.5), and Cody.
heightdude
said on 14/Oct/19
I'd say David is 177 cm +/- 1cm.
Vsquad
said on 19/Sep/19
@al001
Yeah I've looked back at some photos of them together, and it does look a lot more like 3 inches.
I think Alex just gives off a taller impression to me, whether by his frame or presence. Like, I'm pretty sure he's the same height as someone like Jeff (since Jeff also looks 3 inches taller than David), however for some reason I'd still subconsciously imagine Alex as taller than him. Again, its just the impression he gives off.
Either way, if Alex really is 6'0 then yeah. Jason, Toddy, Scott, etc... they're all 5'11 and under for sure. I really did used to think Toddy was 6'-6'2.
al001
said on 15/Sep/19
@Vsquad
I never thought Alex towered over David and the rest, but mainly David just has horrible posture in photos. He's only a bit taller than Jason Nash, Toddy Smith, etc.
Click Here
Here's a picture of David and Alex both with similar posture, and Alex doesn't look more than 3 inches taller. To me he looks like a 6'0 range guy (which is tall, but so many 5'10-5'11 guys claim it that it loses its value) but not a true 6'1 which is quite tall.
Vsquad
said on 13/Sep/19
@al001
Yeah I saw your posts but I still find it hard to believe Alex is under 6'1... He looks too tall for just 6ft. I'd still be willing to believe that he scrapes 6'1, and maybe he was just measuring wrong in the insta stories that day. Or maybe he's 6'0.75.
It was funny though you should have seen them. Alex was so determined to find out if he was taller than Brandon lol.
I have pictures of them measuring each other. I just have to find a way to upload them from my phone and make a url out of it to post here.
al001
said on 11/Sep/19
@Vsquad
I'm glad i'm not crazy and that there's proof now. I knew there was no way Alex was 6'2 like it says when you look it up (I go into more detail in my other posts).
Vsquad
said on 11/Sep/19
Alex and Brandon (from the Vlog squad) were doing back to back measurements and using tape measure on Jonah's insta story today. Brandon was wearing vans and Alex was wearing adidas. They both measured 73 inches (with their footwear)... which means they're 6ft barefoot.
I was shocked. I thought they were 6'1 - 6'2 this whole time because they're always noticeably taller than the rest of the Vlog Squad.
This should help with guessing the rest of the vlog squad heights. Going by this, I don't think most of them are over 6ft like they claim. Also, David is definitely only 5'9 like Rob says because Brandon and Alex always tower him.
edges0
said on 16/Aug/19
Looks about an inch shorter than 5'10.5 John Stamos at the Teen Choice Awards
Jbrownsley
said on 13/Aug/19
Looked about the same height as John Stamos at the Teen Choice Awards. He needs an upgrade.
al001
said on 3/Aug/19
@Mates Brogan
Nick Lachey looks at least as tall as David if not taller
Click Here
Click Here
Click Here
Still can't see him being 5'10
Mates Brogan
said on 25/Jul/19
Looks about an inch taller than 5'9 listed Nick Lachey. David's wearing VANS.
TheBat
said on 12/Jul/19
5'9.25" at max.
al001
said on 7/Jul/19
@Piers
Click Here
Click Here
Click Here
Click Here
Here's some pictures where David is standing with decent posture against some vlog squad guys. David has horrible posture in almost every picture i can find of him though so these were hard to find.
Here's my guesses for most of the guys in the vlog squad
David Dobrik 5'9-5'9.5
Alex Ernst 6'0-6'0.5
Scotty Sire 5'10-5'10.5
Heath Hussar 5'8
Zane Hijazi 5'9
Toddy Smith 5'11-5'11.5
Jason Nash 5'10.75
Jeff Wittek 6'0
Josh Peck 5'10.75-5'11
Matt King 6'1
Dom Zeglaitis 6'0-6'1
Brandon Calvillo 5'11-6'0
In a lot of vlogs that they're in, Jason Nash (whose imdb lists as 5'10.75) looks basically just as tall as Dom Zeglaitis, Brandon, Toddy Smith and Alex Ersnt. I just find it hard to believe that any of them would be significantly over 6'0. I think Matt king is the tallest and that he's probably a legit 6'1. Also look at some pictures of David with John Stamos, whose listed as 5'10.5 on here. He almost towers over David (probably because of his horrible posture).
I've also analyzed this probably too much LOL
Piers
said on 6/Jul/19
@al001
Some of them are dishonest about their heights, but not all. A lot of them wear flat footwear and still manage to look pretty tall.
Jeff claims 6'1-- however if everyone agrees that David is only 5'9, then that'd make Jeff 6'0 because in everything I've seen them together in, he only looks 3 inches taller max. Alex Ernst claims 6'2, however I think he's more 6'1.5. He always looks a big 4 inches taller than David. Everyone else:
Matt King - 6'2.75
Dom - 6'1.75
Brandon - 6'1.5
Todd - 6'0.5
Jason - 6'0.25
Scott - 5'11
Zane - 5'10.75
Heath - 5'8
Jonah - 5'6.5
Yes, I've analyzed this quite a bit lol.
Piers
said on 6/Jul/19
I think there's a chance he could measure close to 5'10. He hangs with Josh Peck a lot (who is rightfully listed at 5'11 on this site), and David only ever looks an inch shorter than him both in pictures and in videos.
Either way I wish we had a solid confirmation that he's 5'9, even though I'm certain he is. It would help me pin down a lot of the guys in his videos since most of them claim 6'1 - 6'2.
al001
said on 6/Jul/19
The whole vlog squad lies badly about their heights, from what i can see the only one who looks solidly over 6'0 is Matt King. Jeff Wittek and Alex Ernst could be around 6'0 though.
Bk
said on 6/Jul/19
The average vote is too low. David's no less than 5'10 flat. He has poor posture which may make him appear shorter, but if he were to stand up perfectly straight he'd probably be a solid 5'10. He seems very close in height to 5'11 Dillon Francis.
Anna S
said on 5/Jul/19
He's at least 5'8 but no more than 5'9.5
Miss Sandy Cowell
said on 5/Jul/19
I've never heard of a vlog before! What a strange term, so from 'Stranger Things' to stranger terms in a mere two comments, I shall conclude with a guess for 5ft9 for Dave D!