David Koechner's Height
6ft 2 (188 cm)
American comedic actor best known for roles in Anchorman (and it's sequel), Wedding Day and Paul. In an interview with Time Entertainment he said of his stature,
"Will Ferrell's 6-foot-4. He's hard to miss. I'm 6-2"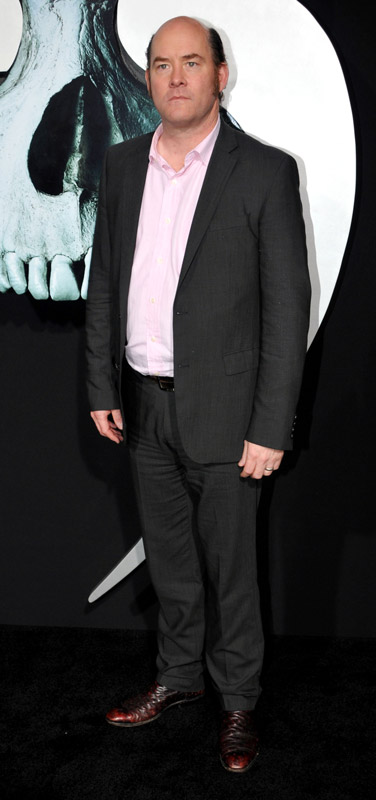 Photos by PR Photos
You May Be Interested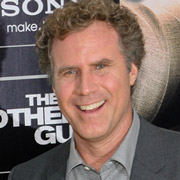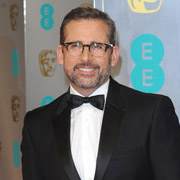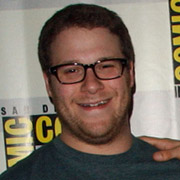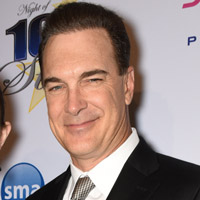 Add a Comment
38 comments
Average Guess (14 Votes)
6ft 3.02in (190.5cm)
Junior Hernandez 1990
said on 9/Jul/18
I remember the days Koechner listed everywhere at 6'2 1/2 and i could buy the listing that if he didn't had a modest claim at 6'2. That shows his humble that weir thing is that he call Ferrell 6'4 and Ferrell is at most 6'2 3/4 not even a full 6'3 now.
Canson
said on 4/Jul/18
He looks an honest 6'2" and If anything under its maybe 1/8" which isn't noticeable. It baffles me that Ferrell appeared 2" taller than him when he's 6'3"
Junior Hernandez 1990
said on 28/Jun/18
Koechner look more like 6'2 1/4 and maybe 6'2 now. Ferrell i always thought of 6'2 3/4 not seeing him really shrunk a half inch at all. There is only half inch between this two comedian buddy.
Rampage(-_-_-)Clover
said on 18/Mar/18
Rob, if Ferrell has lost a little bit, isn't it possible Koechner has aswell since he's a bit older?
Personally I think Ferrell was and still is about 190cm while this guy was 188-189cm

Editor Rob
He's at an age now that you might consider a half inch loss is possible for David too.
MrTBlack
said on 1/Jan/18
@Sal
I think he's an honest 6'2"er but It still beats me how he thought Ferrell was 2" taller than him when Ferrell frequently claimed 6'3". Im thinking his guess may have been Ferrell's height in boots.
berta
said on 9/Mar/17
he always looks like someone who is little taller than 6 foot 2. i think he ould be this height ore close to 189. while ferrell is 190 guy
S.J.H
said on 10/Nov/16
Strange that david koechner quoted will ferrell being 6'4 and himself 6'2 where at most one inch between them not 2". Maybe koechner find that will ferell look 6'3.5 to him so he round him up at 6'4?
Rampage(-_-_-)Clover
said on 27/Oct/16
Peter Boyle when he was younger looked the spits of this guy, it's scary! Same height and build
josh jeffords
said on 23/Oct/16
He is a tall guy even without the hair no less than 6 1 .5 can appear 6 3 around short guys like carrell.
The John Wayne thing is weird and weirder its true he stands kinda like the duke.. you know if he was bald early and odd looking.
This guy is funny but he is no peter boyle, height wise and stance he could be mirroring.
Rampage(-_-_-)Clover
said on 22/Oct/16
I think he verbatim resembles Peter Boyle
travis
said on 21/Oct/16
he look about 6'3
Arch Stanton
said on 25/Sep/16
Rob can you add a photo? There's something John Wayne esque about this guy, reminds me a lot of him.
Rampage(-_-_-)Clover
said on 5/Sep/16
He reminds me of a younger Peter Boyle who at peak was similar height
Rampage(-_-_-)Clover
said on 2/Jun/16
Honest claim. Still think 188/189cm is possible for him though.
berta
said on 24/Mar/16
a Little over this i Think. If i would bet my Money i would never guess 187 and maybe 40 procent chance of this and 60 procetn he is littel over. weak 189
Rampage(-_-_-)Clover
said on 9/Feb/16
David Koechner: 6ft2¼(189cm)
WIll Ferrell: 6ft2¾(190cm)
Sam
said on 20/Nov/15
Didn't look much under Zachary Levi on Chuck but I don't know what their footwear was, I thought he looked bigger in comparison to Levi than Rob Riggle did.
Rampage(-_-_-)Clover
said on 23/May/15
In the first Anchorman he looked similar to Ferrell.
Sal
said on 8/Jan/15
Yea Rob, I think his assessment of being 2" shorter than Will Ferrell, by the above quote admission, was closer to correct. I'd say he's 6'1" if Will is 6'2.5"
Rampage(-_-_-)Clover
said on 13/Nov/14
He looks closer in height to Ferrell than Rob Riggle does, IMO.
"David Koechner's height is 6ft 2¼in (189cm)"
Rampage(-_-_-)Clover
said on 17/Oct/14
Rob, is it possible that he may round down a bit?
[Editor Rob: I think with a cowboy heel he could look taller than his claim, but looking at him I think 6ft 2 is fair game for him.]
MrTBlack
said on 23/Jul/14
Yeah. He's being honest about his height however, he should know that Ferrell is 6'3" since rafts what he claimed so *shrugs* beats me how he overestimated Ferrells height.
TopKek
said on 5/Jun/14
He seems to have lost considerable height. All footwear accounted for, he actually held his own next to Will Ferrell in Anchorman 1 and looked like a strong 6'2" if not a 6'2.5" there, but in Anchorman 2 he seemed to be a weak 6'2" or 6'1.5" at best.
cole
said on 28/Feb/14
My 187 cm estimation makes sense now that he's claimed 6'2. He looks a little more than 1-2 cm shorter than Ferrell and barefoot he looked a little taller than 6'ish Jason Sudeikis in shoes, in 'A Good Old Fashioned Orgy'.
Mathew
said on 24/Dec/13
He can look a lot more than a half inch shorter than Ferrell at times...
Click Here
Click Here
jonas
said on 26/Nov/13
@cole: i agree. I think he is more in the range of 6'0
penguinboy25
said on 11/May/13
Gosh he looks the same height as Marlon Wayans in photos. I figured him at 6'1 or so.
LAN Jiao
said on 20/Oct/11
stop lying people.. ferell is not taller than koechner who is merely taller in anchorman. koechner look 188cm ferell 187cm
Hansen
said on 26/Aug/11
in Anchorman i thought he was mildly taller than ferell? to me on my opinion that ferell was never what he claim to be(6ft3)but can often apear a good 6ft2 and Koechner look nothing under 6ft2.25
Mathew
said on 14/Jun/11
Ferrell has him by about half an inch I think, that makes Koechner 6'2.25" - 6'2.5".
Ezio
said on 28/Feb/11
T101_DRAGO says on 2/Jun/09
he appeared 6"4 ish in ancherman comapred to will, but he was waering lifts, in another film, the comebacks, he appeared to be a very similar height to 6"1 ish carl weathers, id go with that tbh
6'4 is a joke right? He was a hair below Ferrell in Anchorman who is ~6'3.
T101_DRAGO
said on 2/Jun/09
he appeared 6"4 ish in ancherman comapred to will, but he was waering lifts, in another film, the comebacks, he appeared to be a very similar height to 6"1 ish carl weathers, id go with that tbh
RJ3
said on 9/Mar/09
I've seen Koechner perform as a part of the improv group Beer Shark Mice. I'm between 6'3 and 6'4 and he wasn't much shorter than me. Probably between 6'2 and 6'3.
glass
said on 8/Feb/09
Dude's clearly tall, but you can't go by Anchorman; he's clearly lifting. Check out his shoes! The heels are huge, as are Paul Rudd's.
OutBenchThis
said on 12/Jan/08
I was under the impression Koechner was 6'2"; the same height as Ferrell.
ancient Aztec Guy
said on 2/Aug/06
I saw the making of Anchorman and I saw the main writter Adam MaKay.6`3`` or 6`3.5` Will almost had to look up to this guy.Adam was at least 6`5``.
ancient Aztec Guy
said on 21/Jul/06
After watching Anchorman many times I would say Koechner is 6`2.5`` or 6`3``.While Will is probobly 6`3`` or 6`3.5``.Like that Stan Fella said.Will Farrell is tall and Hilarious
stan
said on 23/Apr/06
At some points in anchorman koechner appears to be a little taller than ferrel, i think he is 6'3 because ferrell is 6'3.5 right?