David Neilson's Height
5ft 9 (175.3 cm)
Peak height was 5ft 10 (177.8 cm)
English actor, best known for playing Roy Cropper on TV soap Coronation Street. In a 1979 Spotlight casting directory, he listed his height as being
"5 feet 11½"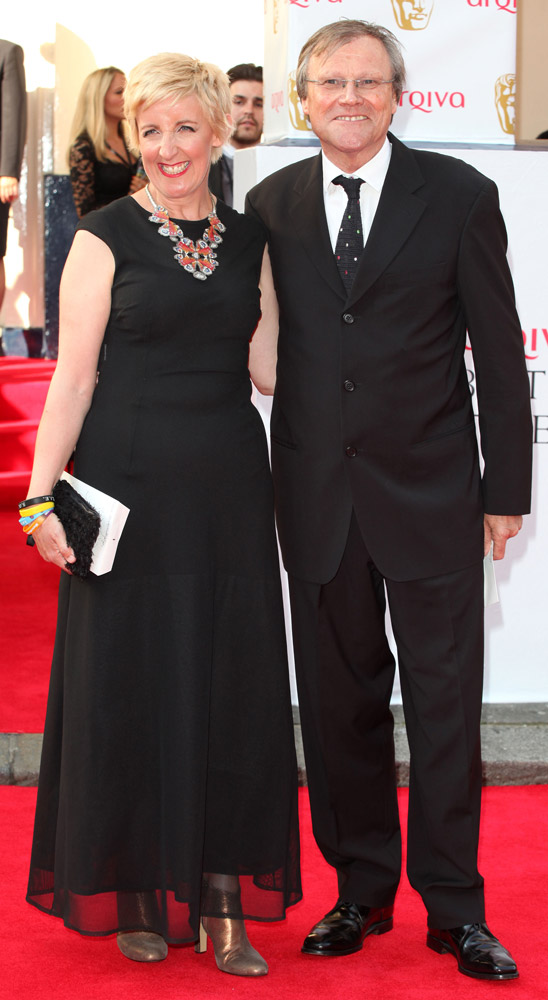 David in Young at Heart
You May Be Interested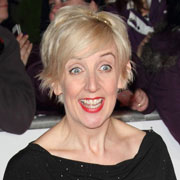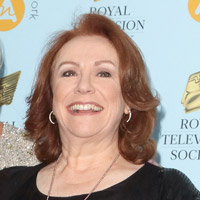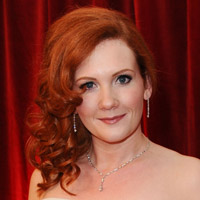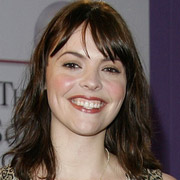 Add a Comment
23 comments
Average Guess (10 Votes)
Peak: 5ft 10.38in (178.8cm)
Current: 5ft 9.1in (175.5cm)
Miss Sandy Cowell
said on 15/Dec/20
Every endangered street needs someone with the all-round knowledge that Roy Cropper possesses.
It'll be considerably harder for the likes of Ray Crosby to get what he wants, insodoing uprooting so many people from their beloved homes, with people like Roy protesting against him.
I'm giving him 5ft11 for his peak and 5ft9.5 for today. He should follow some of Rob's stretching exercises to adjust his posture, but I'm immensely fond of him regardless!
David plays a very interesting and enlightened character. 😁👍🧠
Miss Sandy Cowell
said on 2/Nov/20
I couldn't believe how tall David's Roy Cropper looked next to the 5ft1.5 Helen Worth in this morning's 'Classic Coronation Street'.
Consequently, he is getting 5ft11.25 for his peak today. Helen didn't even come up to his shoulder! For his height today, David gets 5ft9.5 - providing he stands up STRAIGHT! 😉👍
Miss Sandy Cowell
said on 14/Oct/20
Having been in the Classic version for a few months now, David's character, Roy Cropper's brains are beginning to show through.
He admits being mocked and then joined a quiz team, getting all the questions right! It's Christmas time 1996, and Roy's been given a bottle of whiskey and he said, "I don't drink spirits, thanks. They dull the senses!"
Good on you Roy, good on you!
😉👍🥃❎
5ft10.5 peak, 5ft9 today. 😇📖🦇
Miss Sandy Cowell
said on 29/Jun/20
Yes, there's a definite possibility that Roy well exceeded 5ft10 in his early days in the Street. It's a shame that he didn't cultivate a better posture, because stooping not only encourages height loss, it causes painful back problems as well. My Mum would correct me if she caught me slouched in a chair as a kid, so much so that, after around a year, I actually found sitting upright infinitely more comfortable. 😀
I find that as Roy has grown older and become that much more interesting, I far and away prefer today's version. He always lends a sympathetic ear to those in trouble too.
This time, he gets 5ft10.75 for his peak and....
Today's height? - 5ft9.25 😁👍
Miss Sandy Cowell
said on 7/May/20
⭐ I feel that I really must add that 5ft10.5/75 or even more could have been David's peak morning height in his youth.
Miss Sandy Cowell
said on 7/May/20
Roy Cropper, otherwise known as actor David Neilson, has just joined the Classic Coronation Street cast. He makes his first appearance speaking to Deirdre, played by the late Anne Kirkbride, who I read was 5ft7, about a leak pouring through the ceiling from his flat. 💧😯
David's hair is fuller, his posture is more upright, but nobody can tell yet what a brain box he is. In fact, you'd think he was rather the opposite!
5ft10 peak and 5ft9 today.
Ooh! Deirdre has just said to Emily, "He gives me the creeps!" She DOES have to look up to him, I might add....😝
Well he doesn't give them to me, bats or no bats! 🦇🦇🦇
He's interesting and often unintentionally funny. 😁👍👍
Miss Sandy Cowell
said on 7/Mar/20
Oh, how wonderful! In finding his niece, Roy has found a fellow bat follower! 🦇
I was once walking down the East End canal and I saw - and heard - a collection of bats. It really was quite magical! They are like tiny flying mice.
Miss Sandy Cowell
said on 15/Jan/20
I'm liking the friendship that's developing between David Neilson's Roy Cropper and his newly-found niece, goth Nina, played by Mollie Gallagher, 21, in her first TV role.
Tonight, she had him trying on a basque, so that she could mould it to perfection! The youngster is being targeted by cowardly bullies and knowing Roy, he will do his utmost to protect the girl, who looks tiny next to him.
This evening, hero David is getting 5ft10.75 for his peak and 5ft9.25 for today's height - on the strict proviso that he stands up STRAIGHT! 💂
Miss Sandy Cowell
said on 19/Dec/19
Poor old Roy lost his newly-found half-brother last night. He doesn't have an easy time of it, does he? Just as well it isn't real.
I should think that the last thing on his mind as Roy is keeping an upright posture....😿 I did once see him playing the part of a policeman and he looked and acted completely different, not in any way condescending the way he is as Roy.
5ft11 peak;
5ft9 today.
Miss Sandy Cowell
said on 25/Nov/19
Those who reckon that David has a poor posture are, I'm afraid, absolutely correct. Does anyone know whether it's happened as he's grown older?
There was a girl in my class with a super funny laugh, and she needed an operation to straighten out her back. She was a tall girl anyway, I'd say around 5ft8 before the operation, so afterwards, she'll have been even taller. It must have been a terribly painful procedure because she was out of school for months and sat her exams a year later, excelling herself. Good luck to her! 😆👌
Miss Sandy Cowell
said on 24/Nov/19
David sits comfortably next to David Bowie on the Davids' page!
Who's a lucky boy then? 😆
5ft10 peak
5ft9 today
Miss Sandy Cowell
said on 14/Nov/19
Poor old Roy has just found that he has a half brother, but he
is dying. How tragic. 😿
Miss Sandy Cowell
said on 7/Nov/19
Ha ha ha! Roy Cropper was having a game of Internet Scrabble! Great idea - at least it keeps the old brain cells busy....😁👌
5ft10 peak and 5ft9 now. I don't think his posture is as bad as is sometimes suggested. You have to lean over to play Internet games when your laptop is positioned at the café counter!
😂🖥️🖲️
Miss Sandy Cowell
said on 23/Jun/19
Listening to David Neilson's Roy in 'Coronation Street' can be an education in itself!
I never knew that a white feather symbolised cowardice in the Second World War; I'd never even thought about it really, but it would have made more sense that it could have been construed as a peace offering, as Kathy thought! ☮️🕊️🏳️
5ft10 peak and an inch less today.
Sandy Cowell
said on 31/Jan/19
The advice this guy just handed out to 'Coronation Street' character Tyrone made me think of a James Blunt song. This had me checking out his songs, but still I couldn't find it. Yet I found a great many other songs which contain lyrics which could be applicable to the part David plays. I'll start with 'You're a Star', and I sincerely hope that Tyrone takes the advice as regards his Mum's situation, David having just lost his Mum.
5ft10.25 peak. 5ft9.25 now. If he believed in himself, I'm sure he'd stand taller.
Sandy Cowell
said on 4/Sep/18
Poor Roy nearly came a Cropper after a bee sting in one of yesterday's showings. It just goes to show how many people can be allergic to bee stings without knowing it.
I liked the way he thanked the guy who saved him. He would have been a sad loss to the programme.
5ft10 peak, 5ft9 now.
Nik
said on 12/Jul/18
@ Sandy Cowell - Ansolutely! They are the two most important pieces of height information!
Sandy Cowell
said on 10/Jul/18
@ Nik - It's always a bonus to know both the current and peak heights of a person! 😄👍
Nik
said on 8/Jul/18
@ Sandy Cowell - Most definitely! He is a great actor in a great soap and now we know his current and peak height!
Sandy Cowell
said on 8/Jul/18
@ Nik - Yes, fantastic to see him here, isn't it? 😉
Nik
said on 3/Jul/18
@ Sandy Cowell - Look who's here! Having seen his current height and his peak height I have to say that David is above average for his age group! Welcome aboard David Neilson!
Sandy Cowell
said on 3/Jul/18
Thank you Rob - very, very much indeed! David has been such a regular on our TV's, dating right back to the 1970's, that he SO deserves a page of his own. You've given him what seems to be a spot-on estimate, which I have great pleasure in agreeing with. 5ft9 is fine for him, but I will go for 5ft10.5 for his peak.
To think - he was in an episode of the series 'Survivors', which I watched with my Mum and brother back in the Seventies. It was very exciting, but I'm afraid I don't remember him as a young fellow, which is a shame. I did once see him playing a police officer and he looked quite tall to be absolutely honest. Also, he was as different from his character of Roy Cropper as you can imagine!
One final word: I wonder, does David remember all those fascinating facts that Roy comes out with? I'd like to think that he does! Some of them are utterly amazing!

Editor Rob
Always a chance he added just an inch to his claim in the 70's and 80's, 5ft 10.5 and 11.5 in shoes isn't impossible.
CD
said on 3/Jul/18
This guy stands out as having poor posture, a good inch of height loss by nearly 70 seems likely. This listing is exactly what I thought for him too!