Melanie Hill's Height
5ft 5 (165.1 cm)
English actress best known for appearing in TV series Bread, Coronation Street and films such as Stardust, From Hell and Brassed Off. She was once quoted in the Mirror Newspaper saying:
"I'm 10 stone 2lbs, and I'm 5ft 6ins"
, although she listed herself in the Spotlight directory as 5ft 5.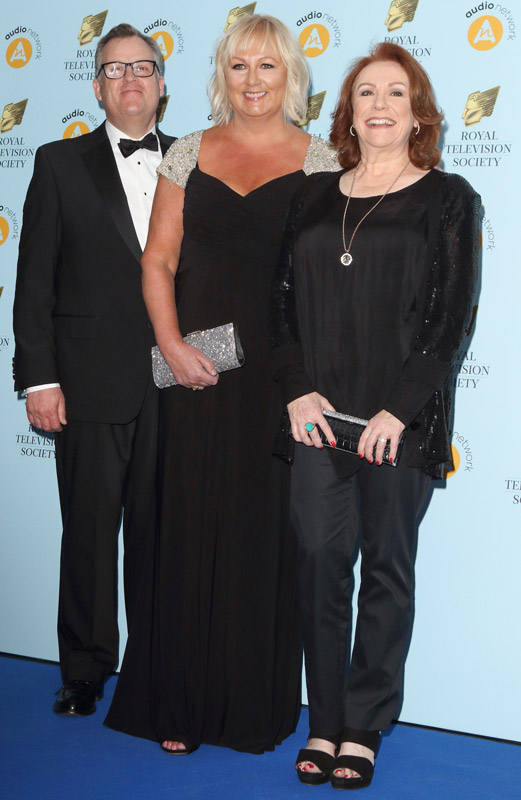 Photos by PR Photos
You May Be Interested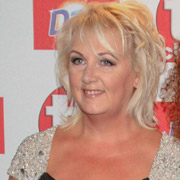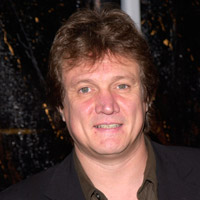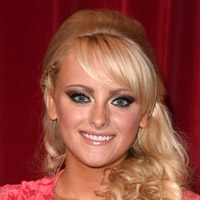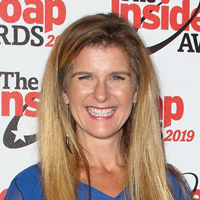 Add a Comment
11 comments
Average Guess (9 Votes)
5ft 5.17in (165.5cm)
Nik Ashton
said on 18/Jan/20
@ Sandy Cowell - Melanie is nearer the camera and her hair may add much height!
Miss Sandy Cowell
said on 18/Jan/20
@ Littlelee - Melanie's platformed shoes are a good deal higher than Sue Cleaver's!
Miss Sandy Cowell
said on 18/Jan/20
It's high time Melanie's 'Coronation Street' character, Cathy, works her magic on the relationship of her friend Yasmeen, and her poop-faced husband, Geoff. I suggest she opens Yasmeen's eyes and has her walk away from the control freak before the little lady suffers long-term mental damage. Alcoholic? Yasmeen? My left testicle! She doesn't run a dirty home, either! 😝
Melanie gets 5ft5. 😁💐
Littlelee168cm
said on 15/Feb/19
She looks 5ft 6 here with sue cleaver but not sure how high their heels are
Nik
said on 22/Dec/18
@ Sandy Cowell - Thanks for that, it's a pleasure to find out interesting facts like the one you told me!
Sandy Cowell
said on 22/Dec/18
@ Rob - Ha ha ha! That's told me then!😂😂😂
Sandy Cowell
said on 21/Dec/18
Wow! I never knew that Melanie starred in 'Stardust', which must have been the 1974 version with David Essex, Keith Moon, Dave Edmunds, Paul Nicholas, Larry Hagman, Charlotte Cornwall and Adam Faith. She will have been a young girl then, and starring with people THAT famous is no mean boast for a girl!
Just look - she has also starred with Johnny Depp and Robbie Coltrane in 'From Hell'! 'Coronation Street' are lucky to have this actress, and she can be added to a long line of film stars, including Ian McKellen, who have graced that very famous Street! 😉😁👍
It's voting time again today, so I will go for 5ft5.

Editor Rob
It was the more recent Charlie Cox film 10 years or so ago.
Sandy Cowell
said on 20/Dec/18
Her boyfriend, teacher Brian Packham, was deserving of the biggest round of applause in last night's 'Coronation Street' - for his projectile vomiting after the kids' Christmas Play, while suspended above the kids in the Angel of the Lord's position and being swung back and forth after boozing! 😊
Sandy Cowell
said on 19/Nov/18
Ah, great Rob! A brand new picture of Melanie, which actually resembles the character she plays in the Soap. What an excellent idea!
Melanie can have 5ft5.
@ Nik - Cheers! I'm always interested in finding out about which other celebs the stars are married to too!
Nik
said on 23/Jul/18
@ Sandy Cowell - I certainly never knew that Melanie Hill used to be Mrs Sean Bean and is the mother of his kids, that is a very fascinating fact!
I will go along with Rob on this one and offer Melanie 5'5", to me she does look about 4 inches shorter than David Nielson but she is taller than the average soap star woman, like you said!
Sandy Cowell
said on 31/Jan/17
How fascinating to find out this fine morning after watching Melanie in Coronation Street that she starred with Johnny Depp and Robbie Coltrane, two of my favourites, in the film "From Hell"! I'll have to look out for her!
A few short minutes ago, I was privvy to a tête a tête in the cafe between Roy, another bigger guy who used to be a headmaster and Melanie. She didn't look short by the two men, shorter - yes, but taller than your average soap star woman. I go along with the 5ft6.
I wonder how many people know that she used to be Mrs Sean Bean and is the mother of his kids? 👪