Dean Andrews Height
5ft 8 ¾ (174.6 cm)
English actor, best known for playing DS Ray Carling on tv series Life on Mars (and it's follow up Ashes to Ashes). He has also appeared in Marchlands and films such as My Summer of Love and United. I met Dean and Marshall at a Collectormania event in Manchester, Jenny (who had 1/3rd inch less footwear than Dean) met him at a Collectormania Milton Keynes.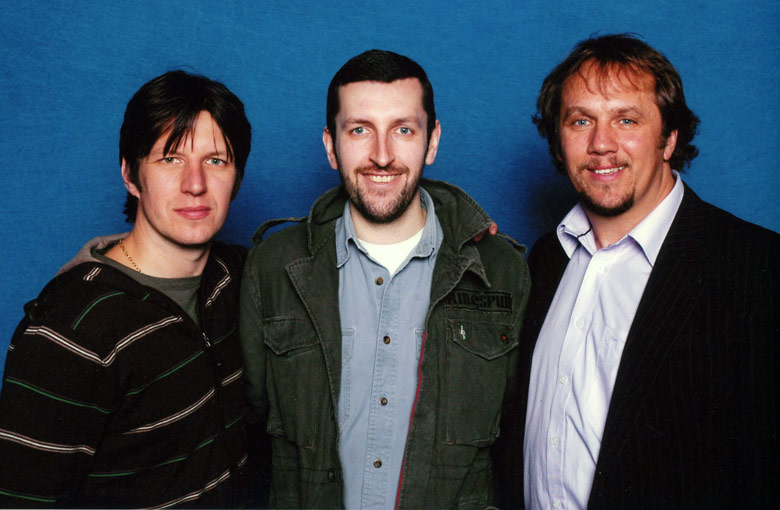 5ft 8 Rob with Marshall Lancaster and Dean Andrews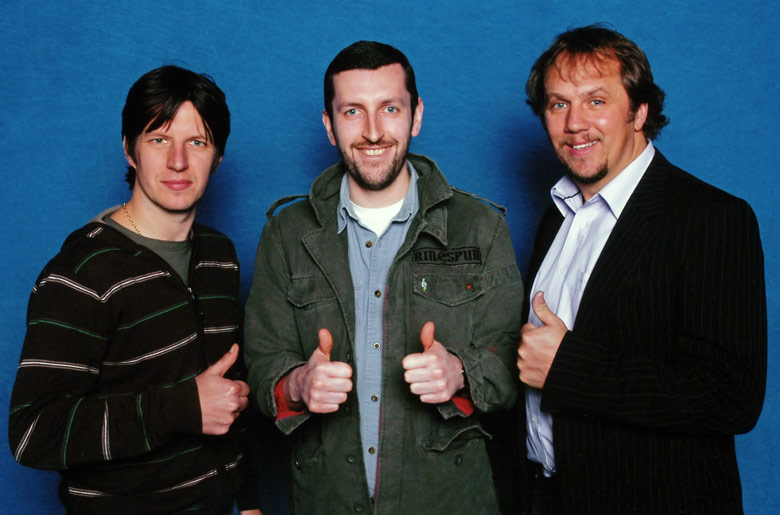 5ft 8 Jenny and Dean
You May Be Interested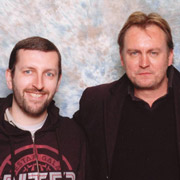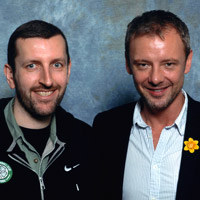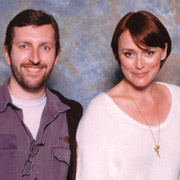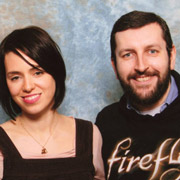 Add a Comment
25 comments
Average Guess (15 Votes)
5ft 9.05in (175.4cm)
rafael proulx
said on 13/Jan/21
Rob he needs an upgrade to 5'9 imo
Nik Ashton
said on 29/Apr/20
He looks at least an inch taller than Jenny!
Christian 6'5 3/8"
said on 28/Apr/20
5'8.75" is fine.
JohnMoore-162cm
said on 22/Mar/20
He seems 5ft8 3/4" in Jenny's photo.
Miss Sandy Cowell
said on 3/Dec/19
He's a tiny bit taller than Rob and Jenny, bearing in mind that he wears a third of an inch extra footwear than Jenny, but because of that, I can't see more than 5ft8.5. Starring as he does in two shows named after David Bowie songs, I can see myself tracking down the shows and seeing Dean actually act, with all the benefits that brings, being able to compare your chosen actor with others that you know the heights of.
I think I will settle for 5ft8.75 though. His overall estimate is nearly 5ft9, so it's still a bit less than what most people think.
The proof will be in the acting pudding! 😋🍮
afzal
said on 10/Apr/19
Nothing over 5.8
Bobby 5'10 (178cm)
said on 8/Mar/19
I had him pegged at 5'9 initially, he seems around an inch taller.
Rampage(-_-_-)Clover
said on 15/Sep/17
Marshall looks about 5ft6 but is slouching
Adamz
said on 18/Jul/14
Dean looks like he could BLEND IN w/ medium height 5-10er's but Marshall is clearly short. Rob is on the brink.
James Crowley Meridius
said on 4/Dec/13
Rob how tall is the guy on the left he looks 5ft 7in do you think he is around that height.

Editor Rob
marshall is about 169cm
ChiasmataX
said on 11/Jan/12
Rob, I think your father would be taller this guy by a few mm. Making him around 174.5cm. I guess rounding up, he's 175cm.
Dean 5ft 9.25
said on 6/Dec/11
Rob if he had 0.5 inch difference and not taller then why is he still at this? He should be 174cm max but if you thought 174-175 and then realise he had 0.5 inch more then surely hes 1.3cm smaller so more like 173cm exact your height?
Mr. Tempus
said on 9/Oct/11
5'9 seems right
Hullywuud
said on 27/Jun/11
Rob i cant see a difference, maybe 1cm, but not more.

Editor Rob
actually I saw this guy again last year with Jenny and she got a photo (I don't hers scanned, her stuff isn't all unpacked so no idea where it is but one day I will), but he had at least 0.5 inch thicker shoes than us but didn't look much taller...
Rampage(-_-_-)Clover
said on 25/May/11
The guy on the left looks almost 5"7
James
said on 15/Feb/11
Yes you are right rob also his hairstyle is quite thick as well adding to theillusion of more height and he also closer to the camera than you are as well.
Haze
said on 5/Jun/09
guy on the left stacks up the same as mr. glenn so 5'6.5 for him and the other guy looks same as rob taking into account that hes closer
GUK
said on 9/Feb/09
James May (top gear) had 2 inches on this guy
LeeM
said on 24/Jun/08
I asked Dean(o) what his height was and he told me he was 5'10". I have his personal email address which confirms this. He also said he is a rugby league fan.
Lmeister
said on 16/Jun/08
In Life on Mars he is taller than John Simm eventhough he wears rather normal shoes instead of 70's boots.
Lmeister
said on 14/May/08
He looks taller in Life on Mars. Based on that show I would have said 5ft10-5ft11. I guess the cast of Life on Mars is somewhat short except Philip Glenister.
Yaspaa
said on 15/Apr/08
I dont understand how you would come to that conclusion dude.
JD
said on 4/Apr/08
Are you 5'8 Rob? Or are you closer to 5'8.5? Andrews in that pic looks a possible 177 cm.
Louise
said on 29/Mar/08
I went ot school with Marshlall spot on at 5ft6and a half
Joe
said on 28/Mar/08
Hi Rob. how tall did you think marshall was? i'd say dean andrews just scrapes 5'9.

Editor Rob
I thought somewhere between 5ft 6-7, maybe right in middle. I only seen him briefly though, but Dean I seen previous week to this picture aswell.