Dean O'Gorman's Height
5ft 7 ¼ (170.8 cm)
New Zealand actor, known for playing Fili in The Hobbit trilogy, Anders in The Almighty Johnsons and Iolaus in Young Hercules. On his
agency
he was described
"HEIGHT 173 cm"
.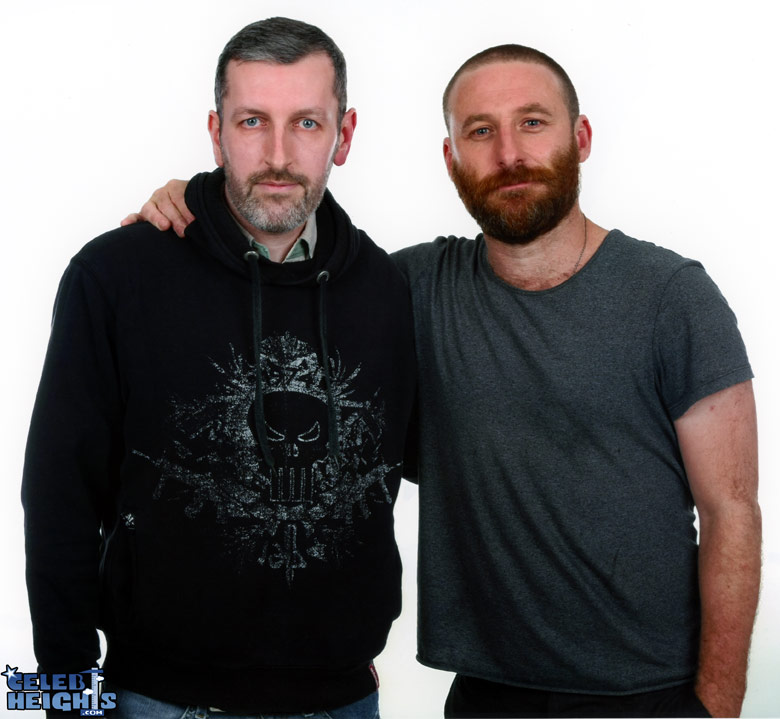 5ft 8 Rob and Dean
You May Be Interested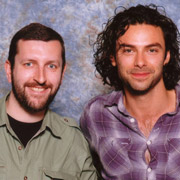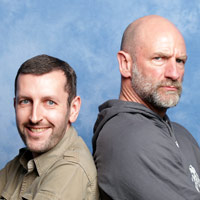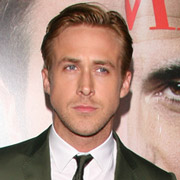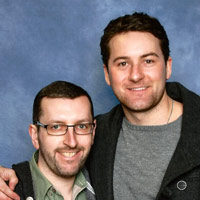 Add a Comment
22 comments
Average Guess (25 Votes)
5ft 6.91in (170cm)
Torrinator
said on 15/Feb/21
5ft 7 flat. The 1/4 inch over seems unnecessary to me, both he and Rob are losing the same amount of height and he looks a tad more than just an inch shorter. Also he has a smaller head and eye-level.
Sonnecker
said on 12/Dec/20
171 cm is right. In the picture he has a relaxed posture, so I'd buy 5' 7" and 1/4...
Slim 6'1@
said on 19/Nov/20
Flat 5'7" not strong
OriginalAnon
said on 10/Nov/20
Could be a flat 170cm.
Tall Sam
said on 9/Nov/20
Looks generously listed IMO, maybe looks more 5'6.75" here.
Andrea
said on 7/Nov/20
For that matter, I'm sure that Rob has many pics that date "way before" 2019, that he still has to add, LOL.

Editor Rob
A bit like election ballots, I'm still finding photo ops down the back of sofas, inside cupboards etc 🙀
Christian 6'5 3/8
said on 6/Nov/20
@Rob
Then why was he added just now, and not back in 2019 or early 2020?

Editor Rob
well to keep google sending enough visitors for the site to survive, I have to follow some sort of strategy.
Christian 6'5 3/8
said on 5/Nov/20
@Rob
Was this pic taken before the pandemic and the shutdown, or after?

Editor Rob
7th December 2019, which feels like 3 years ago the way this year has gone by...
Olympian
said on 5/Nov/20
That looks to be 1.5 inches there easily. If he's getting billed at 5'7.25 then Rob has to be 5'8.75. Something ain't right with that.
JD1996
said on 4/Nov/20
Looks around 170.5 considering big Rob is around 173.5 I see around 3 cm difference, so 5'7" or 5'7.25" is a good listing tbh.
Black Noir
said on 4/Nov/20
Hey rob, I sent you an email on my gmail hoping you answer it, I mean well and I've got a ton of respect for what you do here.
Halen (Barefoot 5'8 3/8 - 5'7 5/8)
said on 4/Nov/20
170 cm flat. I see 3.0-3.5 cm
Slim 6'1"
said on 3/Nov/20
Flat 5'7"
Almost 180cm guy
said on 3/Nov/20
Hi Rob! Please, add him to The Hobbit category and write the name of his character (Fili).
Miss Sandy Cowell
said on 3/Nov/20
Yes, Christian, Rob is bending down slightly in order to put his arm round Dean. Dean has to lean right up to reach Rob's shoulder, so yes: we're either seeing Rob at his tallest time of day, or Dean is a flat 5ft7, which I shall bear in mind next time I vote for him. 🐻👍
The average clearly reflects this.
Christian 6'5 3/8"
said on 2/Nov/20
I see more than just a 2cm difference, being that Rob's hunched.
Nik Ashton
said on 2/Nov/20
He's shorter than Rob but it is believable that he is as tall as Nik!
Blanc (1.69 m)
said on 2/Nov/20
Solid 5ft 7 but not quite 7.25 is what I'd guess
Paul NS (6ft 0.5)
said on 2/Nov/20
Didn't recognize him with the beard! You'd never guess he once played a dead-on Kirk Douglas.
Miss Sandy Cowell
said on 2/Nov/20
It comes as no surprise that actors from New Zealand were part 'n' parcel of the Tolkien extravaganza, 'The Hobbit'!
Dean gets 5ft7.25 👏😁
Omarrrorton
said on 2/Nov/20
He looks 169-170cm in this photo
Andrea
said on 2/Nov/20
Looks like he would be at least a solid inch shorter (3 cms), so closer to 170 than 171, from the pic. 173 only in (certain) shoes!

Editor Rob
I would expect he is 5ft 7-7.25 if measured, looks a more solid 5ft 7 in person than 'big g' for comparison sake.